This competition is now closed.
Will the very lucky J. Todd (VIC), A. butter (SA), and K. Woodhead (VIC) please stand up. You've each won a new scooter. Yay.
Beep beep coming through. If your little ones itching to get out of the pram and onto their own ride, you're going to love the incredible Globber EVO 5 in 1 convertible scooter.
The ingenious EVO grows with your youngster, from a hands-on easy rider for toddlers (with a handy handle for mum) to a 3-wheeler speedy street machine as they get older. All with the pop of a button – no tools needed!
If you've got a kid who'd love to hop on board you're in luck, we've got three of these beauties to give away. Ready, set, go!
The scooter revolution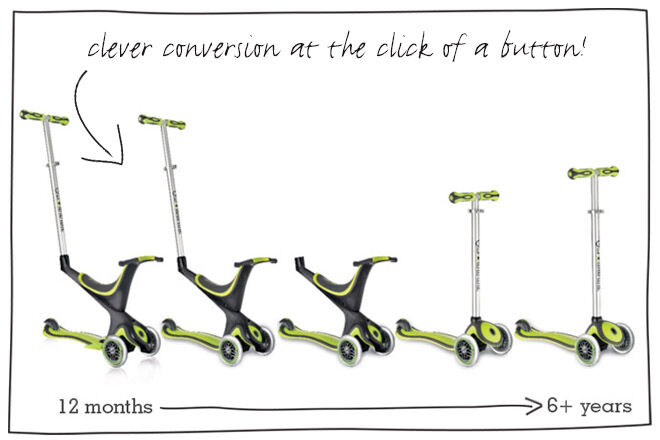 The EVO starts life as a ride-on suitable for toddlers aged between 12 and 36 months. It can be controlled by a parent thanks to the handle, and has a super comfy seat and footrest for smooth joyriding. Once your little one is confident enough, you can remove the handle and let them continue riding solo.
Eventually, the push handle becomes an adjustable T-bar that your child holds onto when the EVO finally becomes a fully-fledged 3-wheel scooter. The steering lock button lets little kids learn to master scooter riding in a straight line, before taking on the curves of the footpath.
The sturdy deck can take up to 50kg, so they'll be scooting for years to come.

Low for optimal balance, with assisted steering and a long rear brake, the EVO is created to give kids all the safety they need to learn to scoot with confidence.
Available from online from Globber ($200).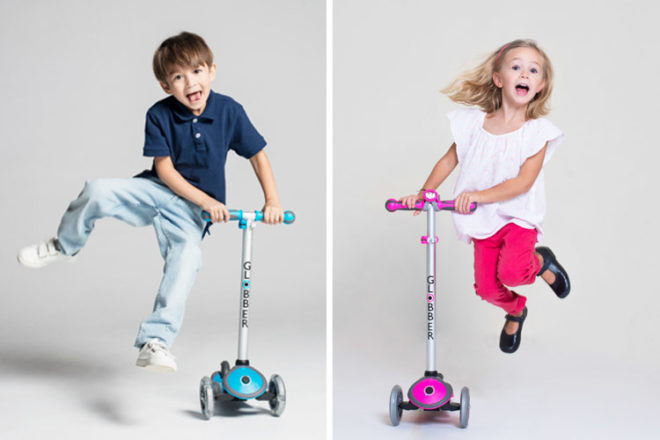 Three super lucky Mum's Grapeviners will each win a Globber EVO 5-in-1 convertible scooter, worth $200 each! Entry is open to all Australian Mum's Grapevine newsletter subscriber .
Competition ends October 6, 2017.