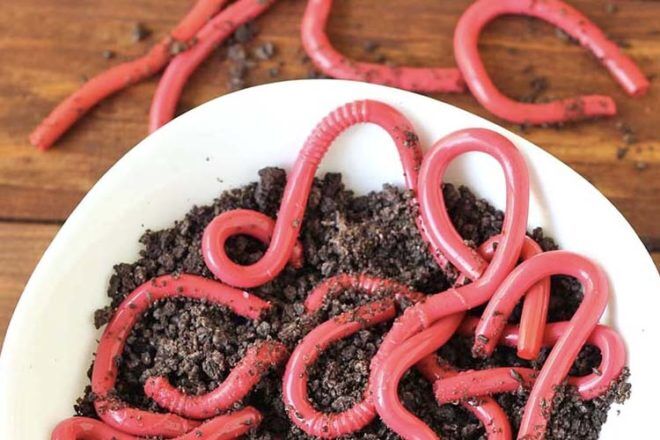 Guess what's for dessert kids?!
These squirmy, squishy worms look incredibly real, but they're actually surprisingly simple to make, and even more delicious to eat.
Imagine the look on the kids' faces when you dish up these wriggly jelly worms – it's a Halloween treat with a twist! Here's how to create these ghoulish garden dwellers.
Here's how to create these ghoulish garden dwellers.
How to make jelly worms and cookie dirt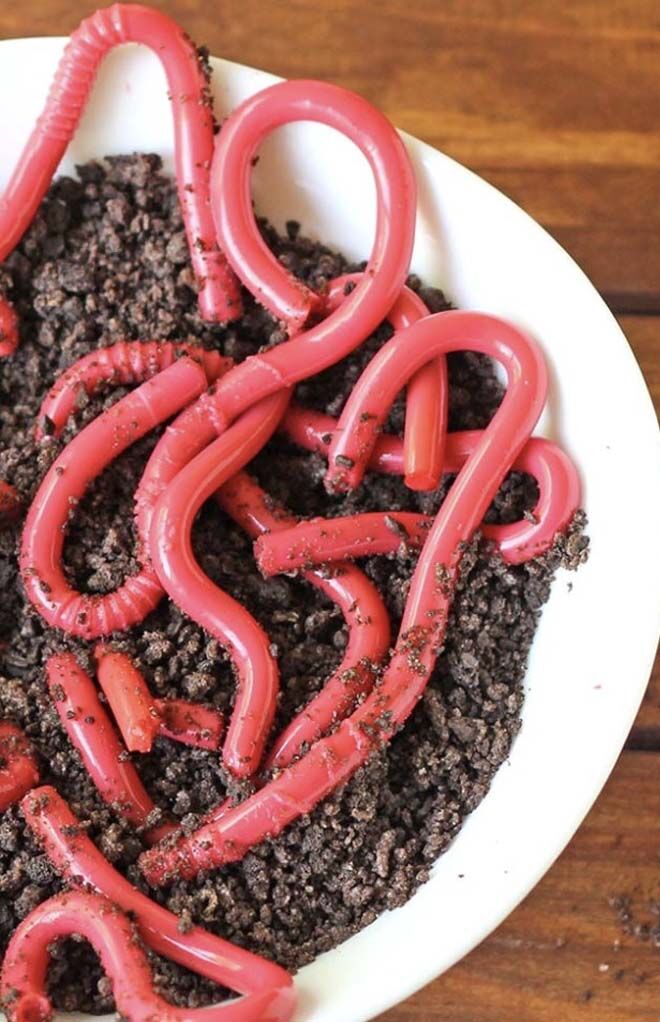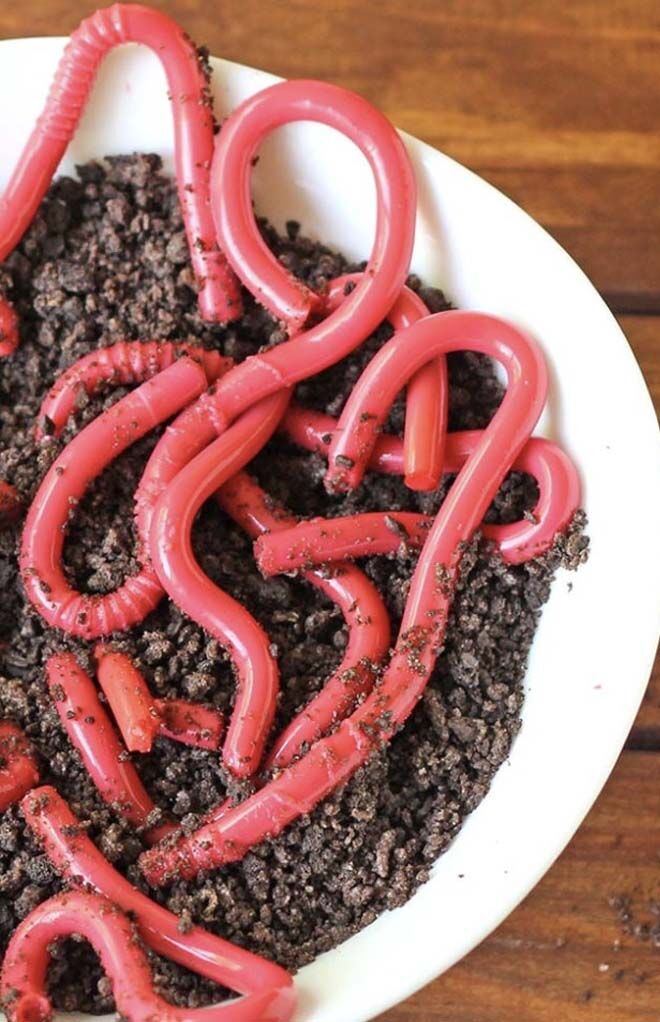 There are a few different recipes floating around to create these creatures, some leave out the green food colouring, but this tends to give the worms a more authentic look. (images via Cakescottage.com)
Ingredients
2 x 85g packets of raspberry jelly crystals
2 tablespoons of powdered gelatin
1/2 cup (125ml) cream
1 1/2 cups (375ml) boiling water
a few drops of green food colouring
1 packet of Oreo cookies, with the filling removed
plastic bendy straws
elastic bands
Method
1.Stretch out the bendy part of the straws (the ridges will help the worms look more real) and bind them together using elastic bands. Stand the straws up in a jug or container, but make sure they fit in snuggly.
2. Put the jelly crystals and gelatin in a bowl and add the boiling water, and whisk until the crystals dissolve
3. Add the cream.
4. Pour the mixture into the straws.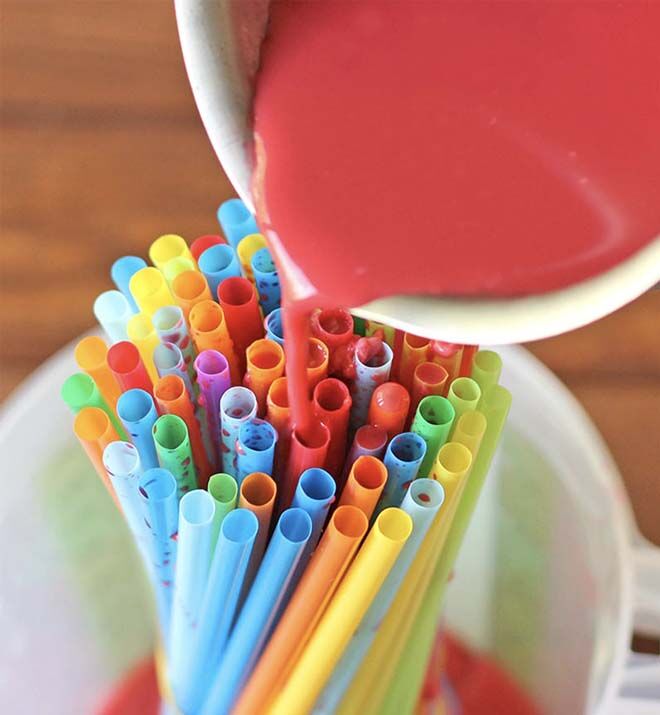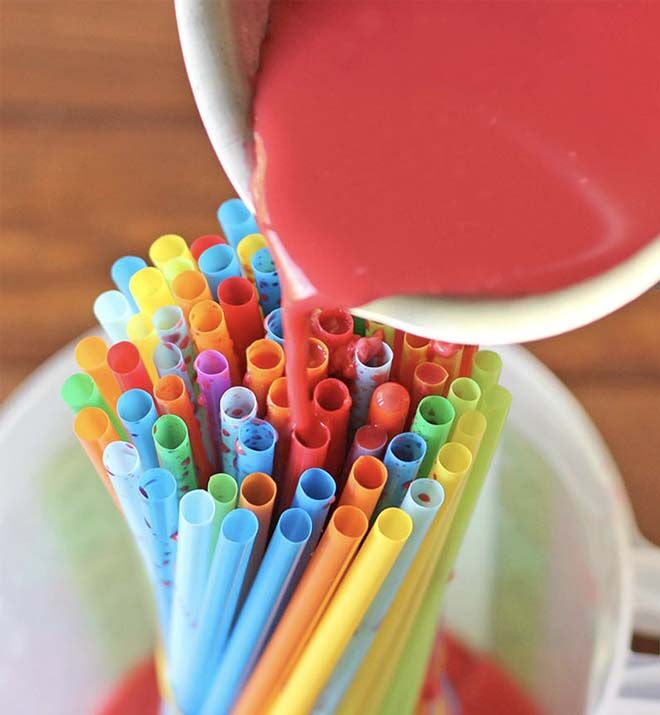 5. Put the straws in the fridge to set for about four hours.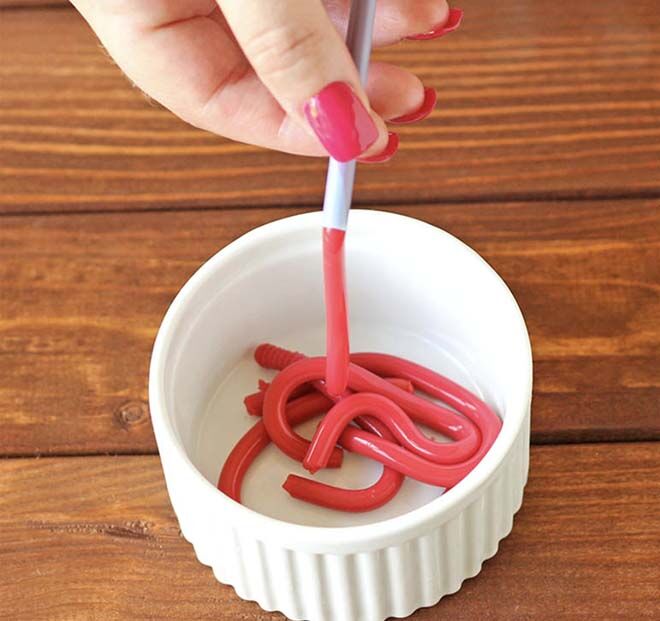 6. Once set, remove the worms from the straws by squeezing them out. You may have to gently rinse the outside of the straws with warm water first.
7. Crush the Oreo cookies using either a rolling pin or food processors and arrange the crumbs on a plate.
8. Place the worms on the crumbs and serve to the kids!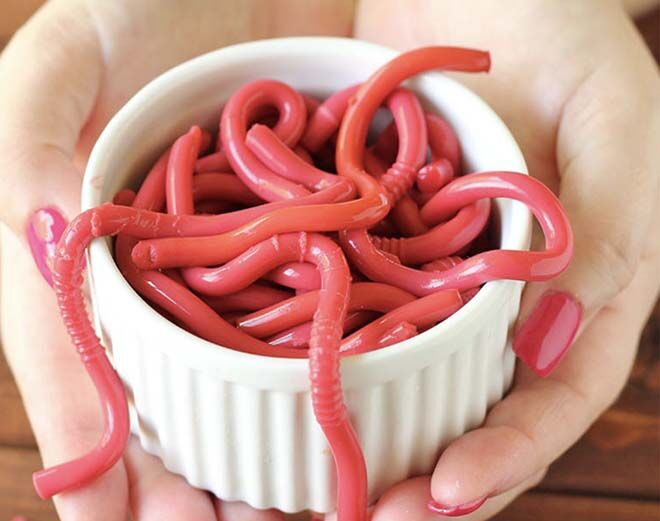 We have so many more Halloween tricks and treats up our sleeves – make sure you check out our costume ideas, recipes and decoration ideas.
Images: Cakescottage.com