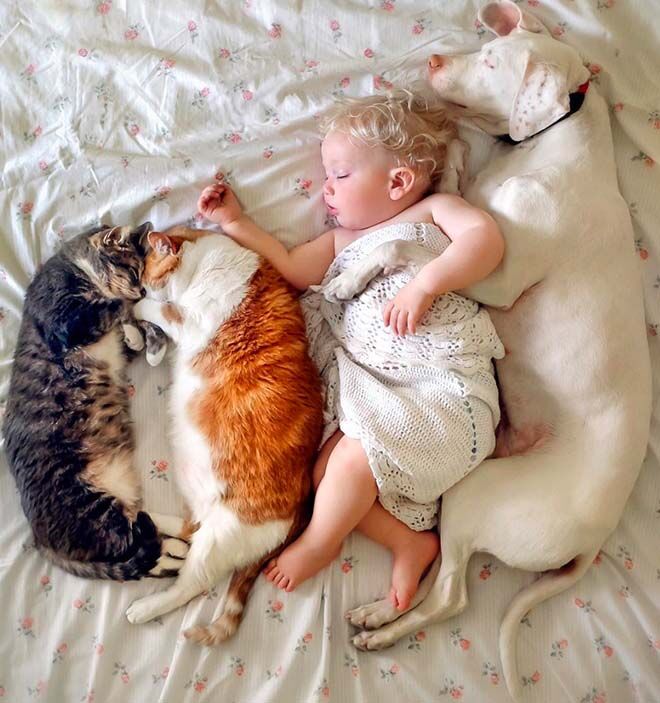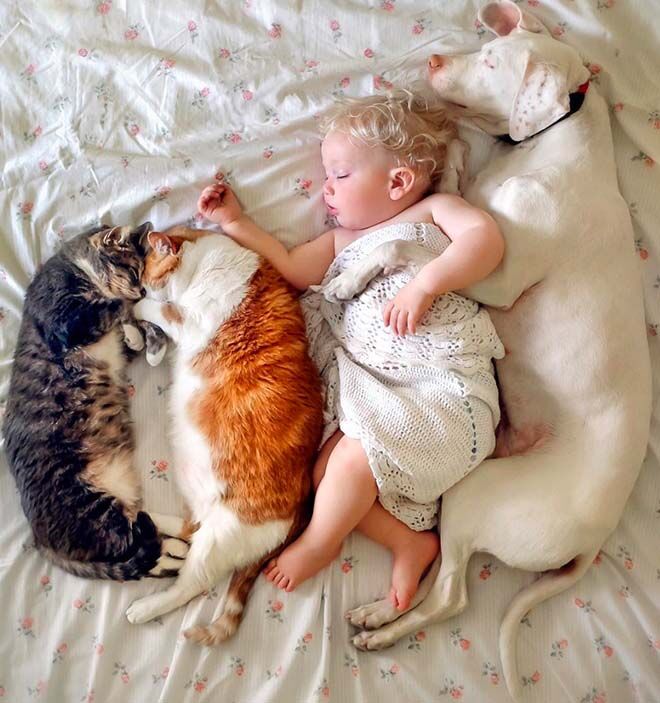 So. Much. Cute. This heartwarming Instagram account documents family life with three kids, and six rescue pets (three cats and three dogs). And it's giving us all the feels.
Elizabeth Spence's Insta @wellettas is a fly-on-the-wall look at a bustling household that has embraced the pets that no one else wanted. In particular, her littlest fella Archie is the star, along with his furry brothers and sisters that insist on napping with him.
Elizabeth has even started two hashtags in honour of Archie's beautiful relationship with the pets #nappingwithnora and #archietheanimalwhisperer.
This Canadian family is melting our hearts in a big way. Enjoy a look at wellettas.