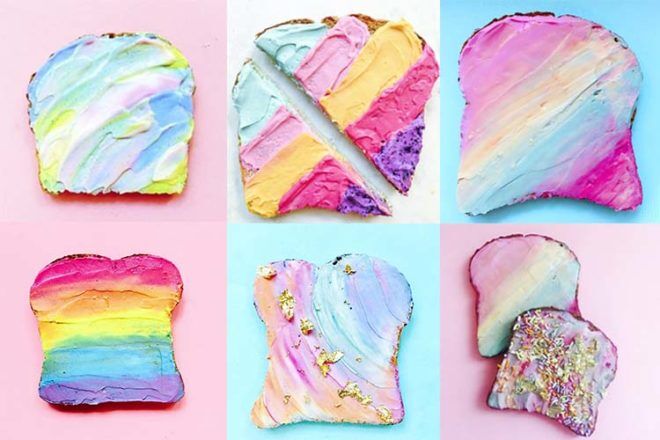 We're supposed to eat the rainbow, right? Then how about getting the kids to gobble up a pastel piece of perfection on toast.
Whether you call it mermaid or unicorn toast, there's little argument that these exquisite platefuls of soft-hued breakfast delights are a feast for the eyes. And these mouthfuls of magical morsels are deceptively healthy – use cream cheese for a savoury option or greek yoghurt for a sweet twist.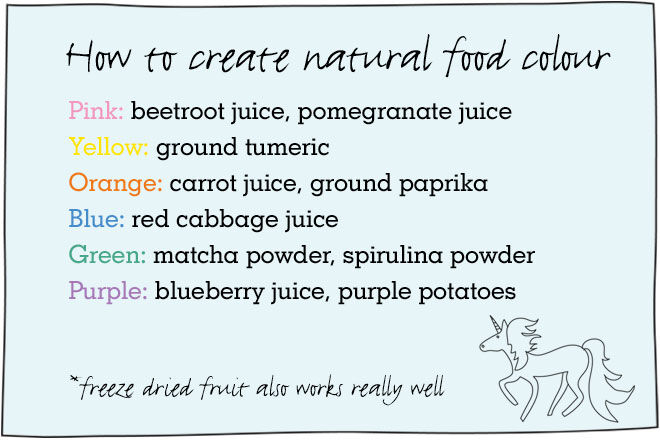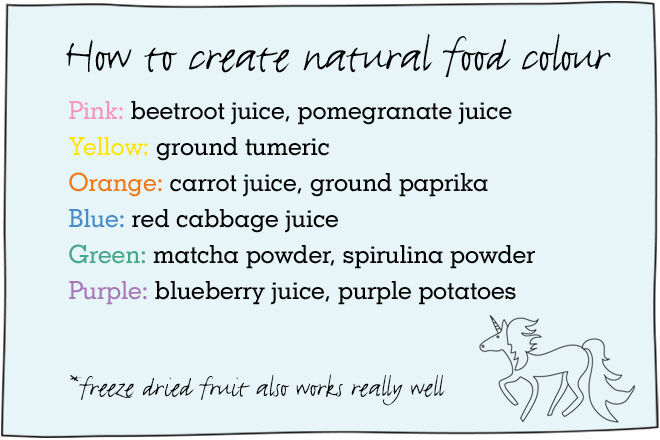 Go on, you know you want to play with your food.
A touch of gold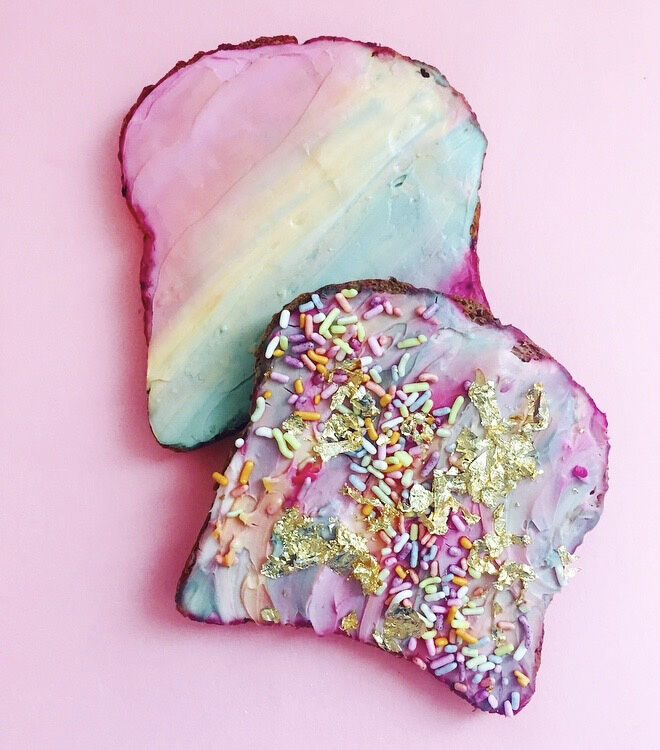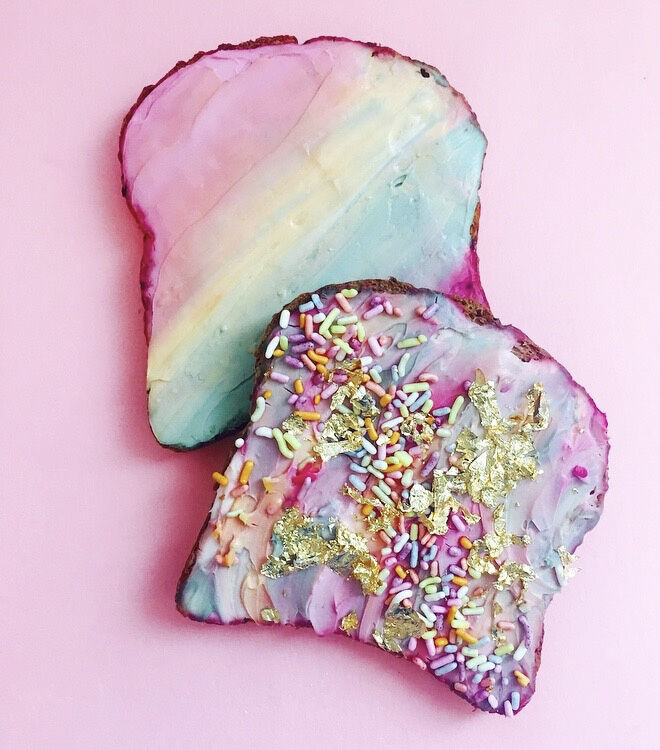 Food stylist Adeline Waugh is credited with creating the first unicorn toast and has perfected her recipes using things like beetroot juice and turmeric root to add vibrant colour. She uses the gold leaf to add some sparkle, because…. unicorn toast!
Top it!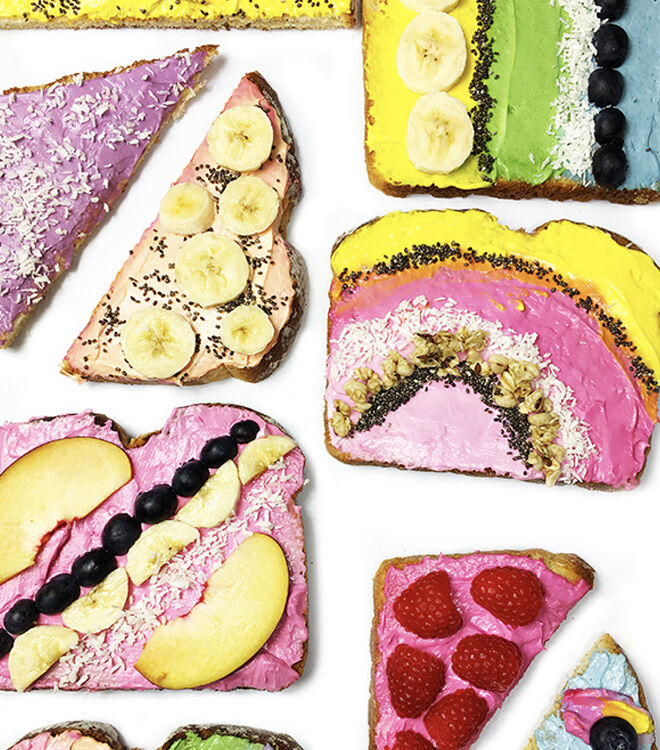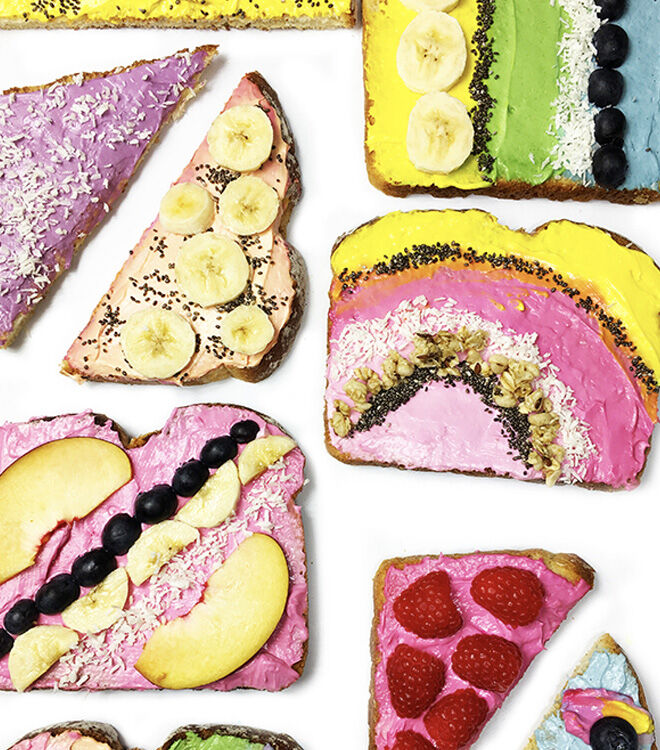 Once you've mastered creating the cream cheese pastel palette, it's time to try your hand at some tasty toppings. Fruit, seeds and coconut make a colourful contrast. (via Alisa Burke)
Simple superfood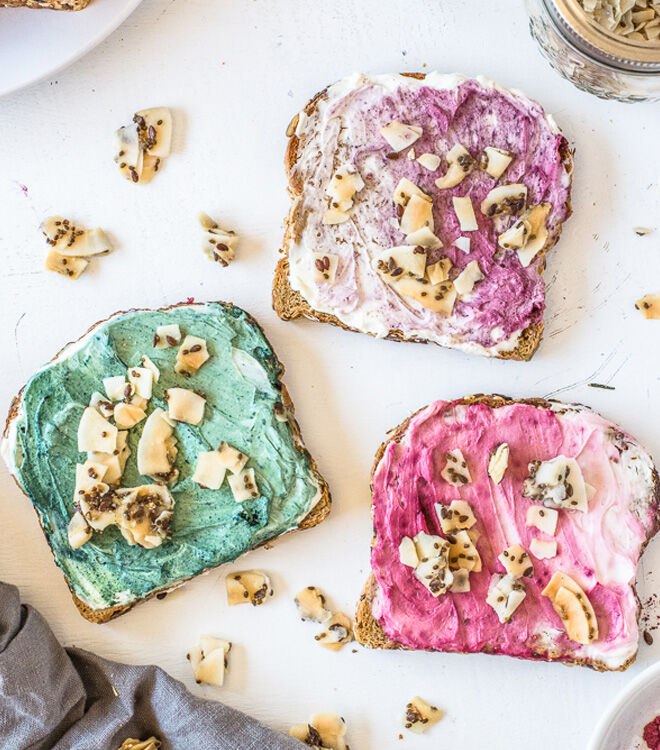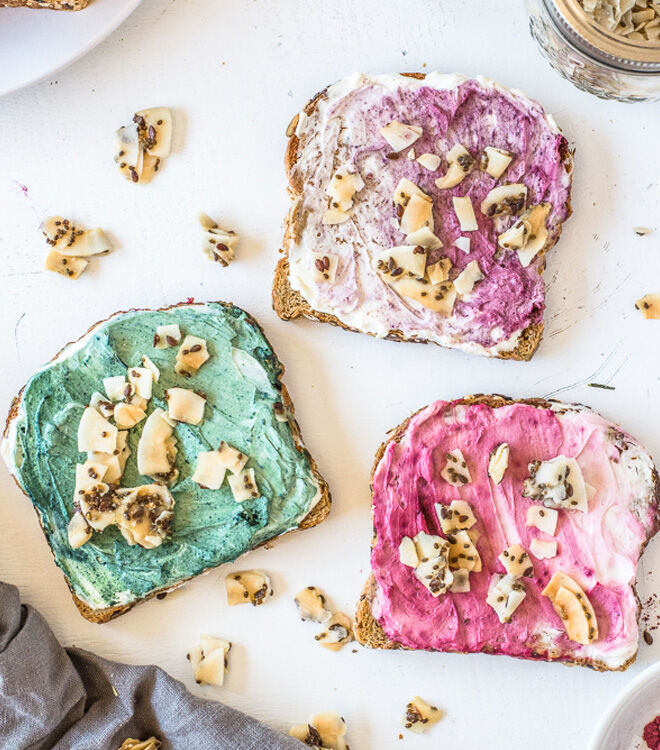 Try injecting the kids' brekkie with some superfood disguised as mermaid toast! Top with superfood or super greens powder, these are sprinkled with chia coconut bites. (via The Butter Half)
Reach for the stars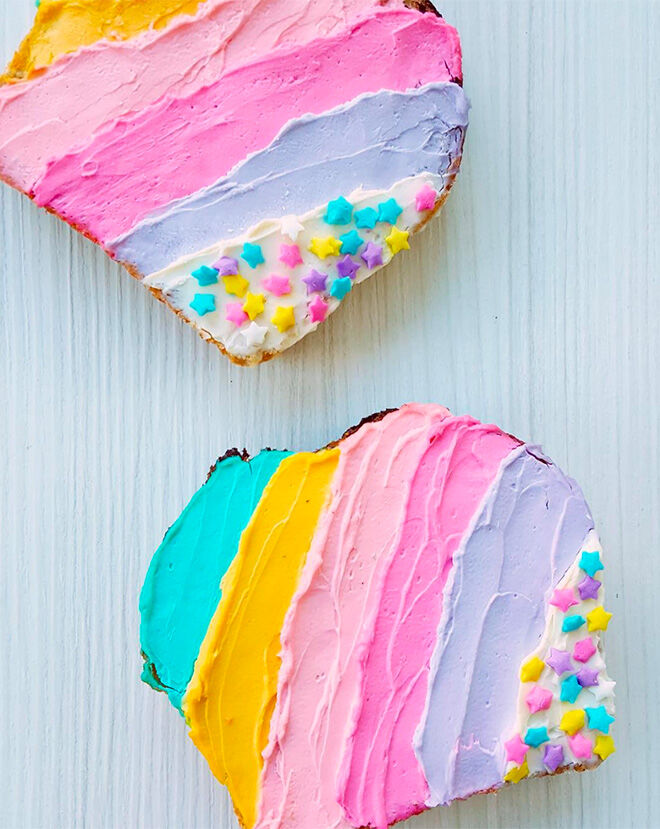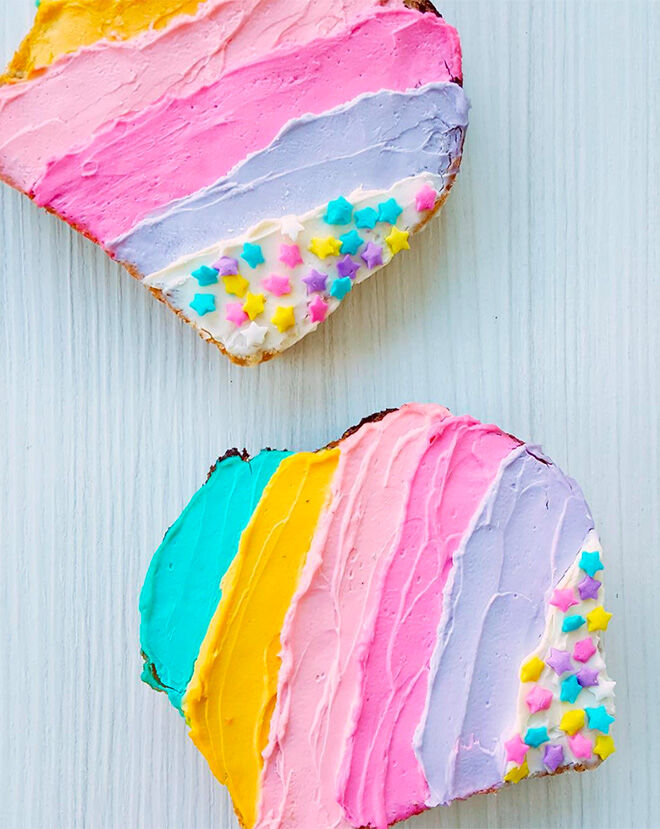 What's the harm in just a few sprinkles? This version makes a great afternoon tea snack, and is only a teeny bit naughty! (via breadbunnie)
Mix and match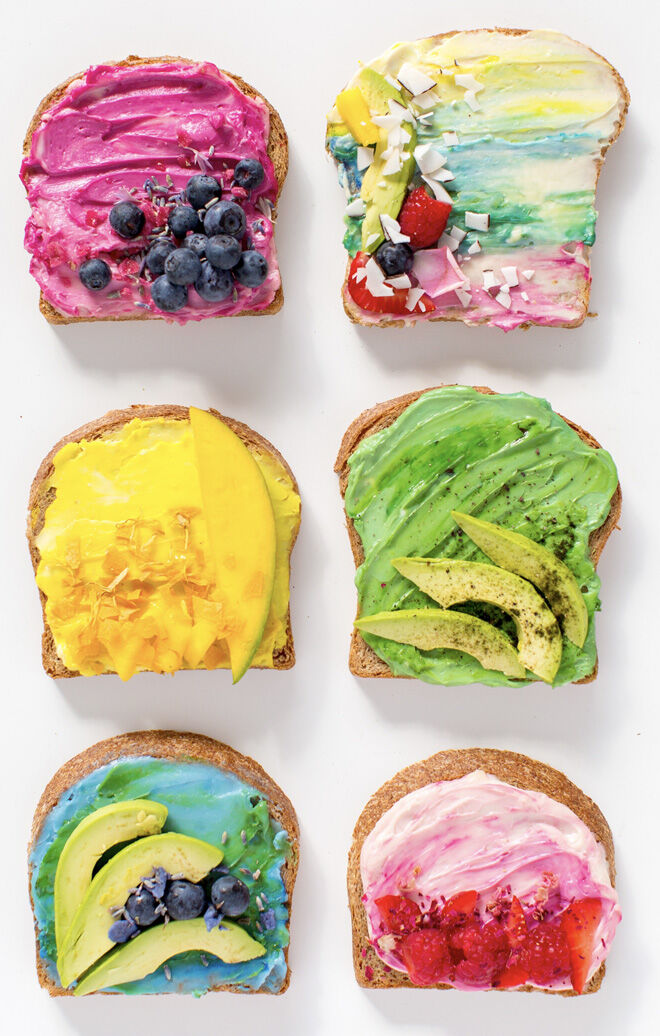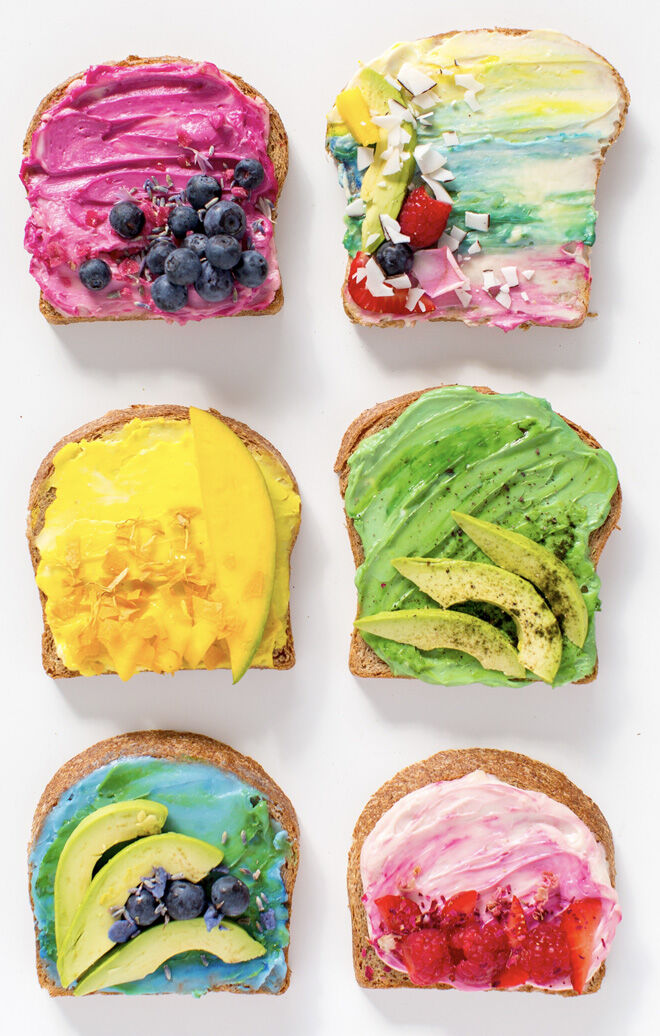 Try experimenting with your kids' favourite fruits and vegetables. Mix colours into the cream cheese that either match or contrast with their choices. (via Sugar & Cloth)
Go vegan
These beauties are vegan-friendly, using coconut milk yoghurt and natural food dyes. Delish! (via The Glowing Fridge)
Teen talent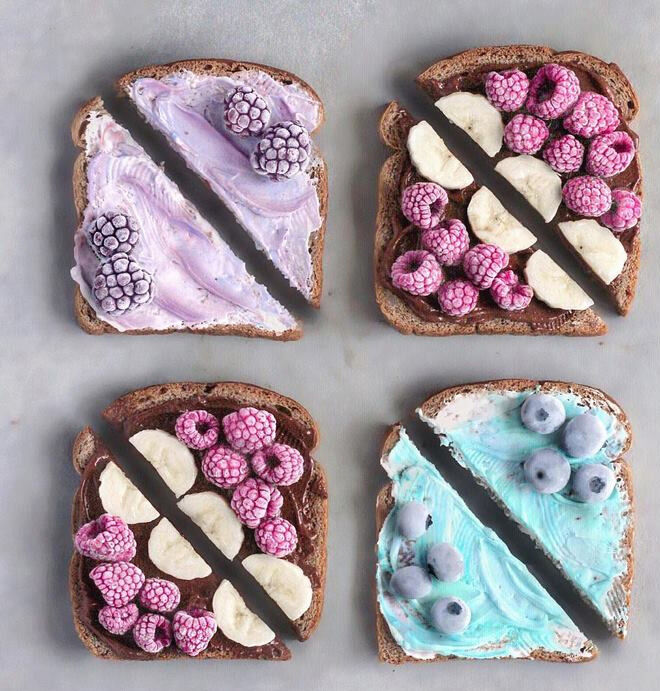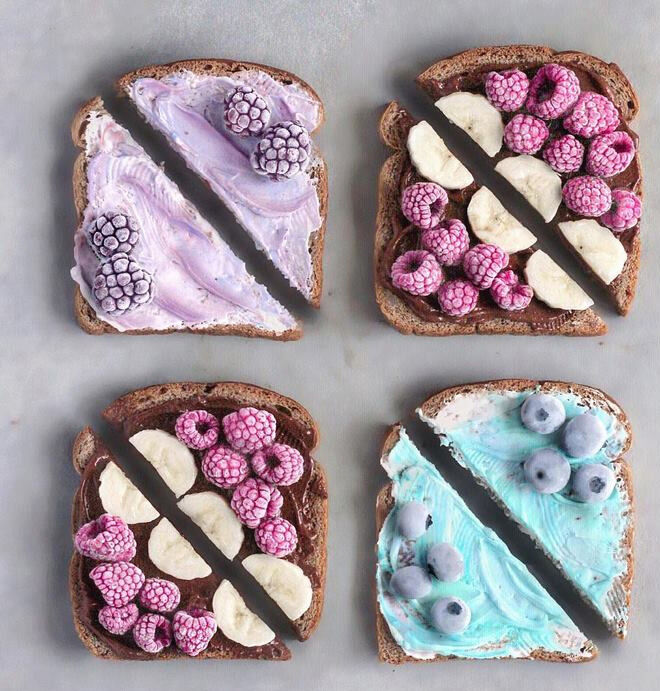 Toasts topped with chocolate spread, coconut cream with blue spirulina and blueberries, frozen blackberries, blueberries, raspberries and banana slices – created by 16-year-old vegan Instagram sensation naturally.jo.
Fruity fun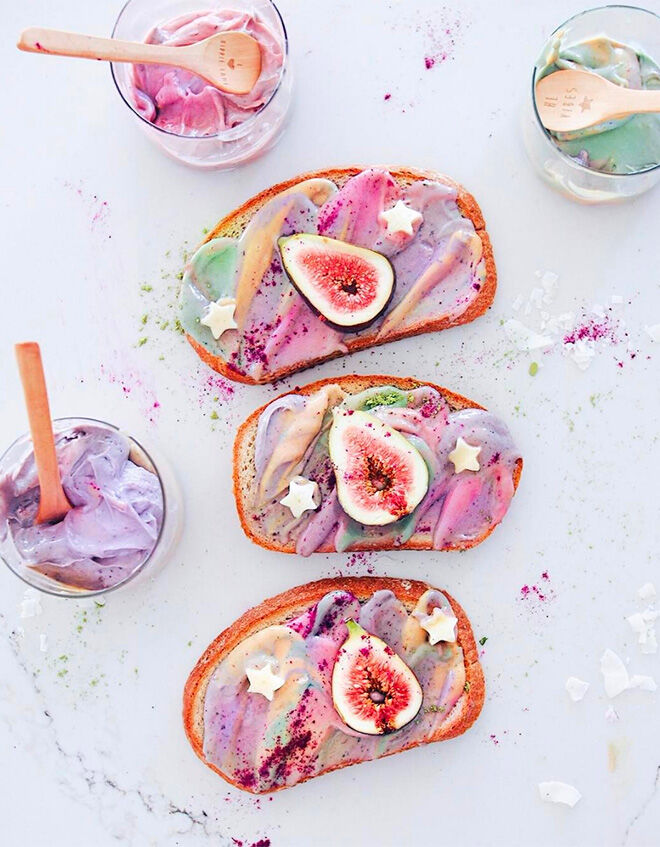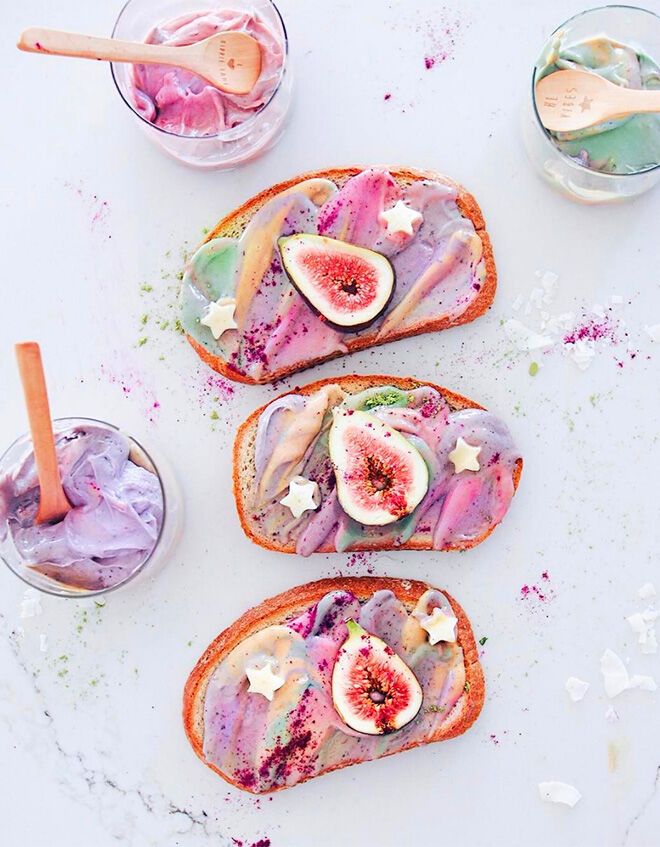 Using different shaped bread and fruits that pack a colour punch creates a delicious contrast. Things like figs and dragonfruit look amazing atop a creamy coloured cloud. (via talinegabriel)
Pretty plants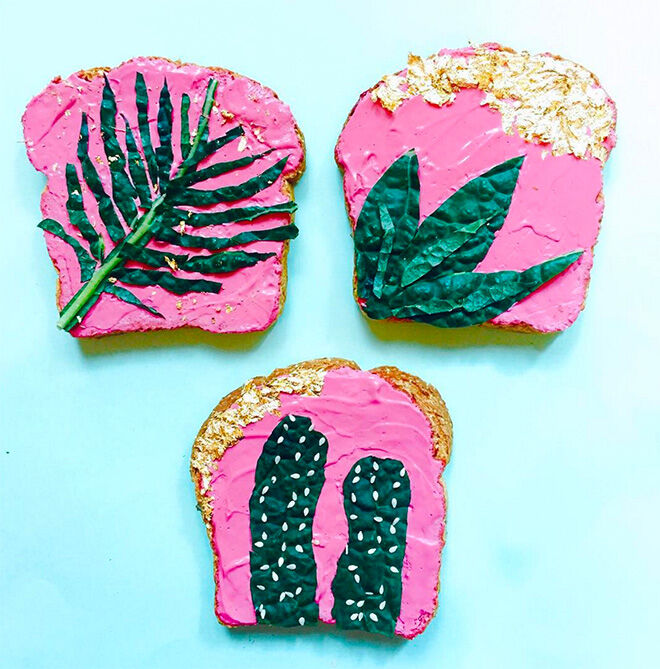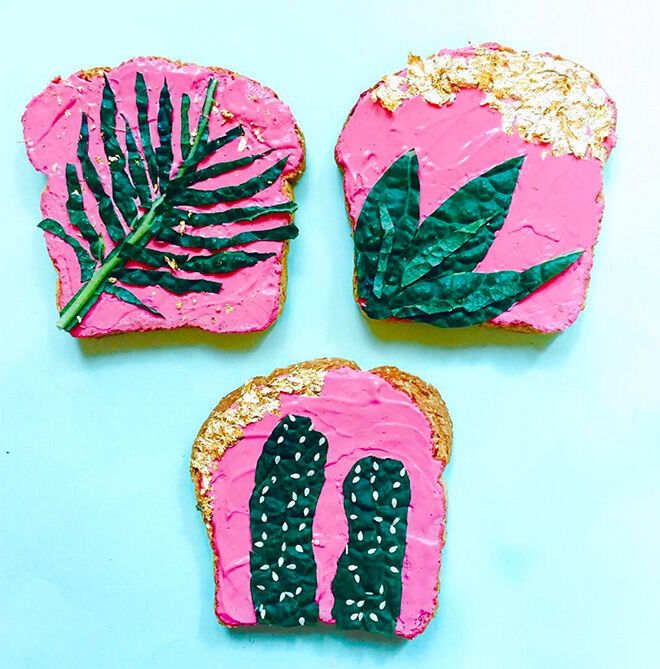 We can't even deal with how beautiful these beet cream cheese and kale creations are. Do you think your kids would give these a try? (via Vibrant and Pure)
If you're in the mood for more pastel rainbow goodness, have a go at making a delectable unicorn hot chocolate or some magical rainbow unicorn bark.