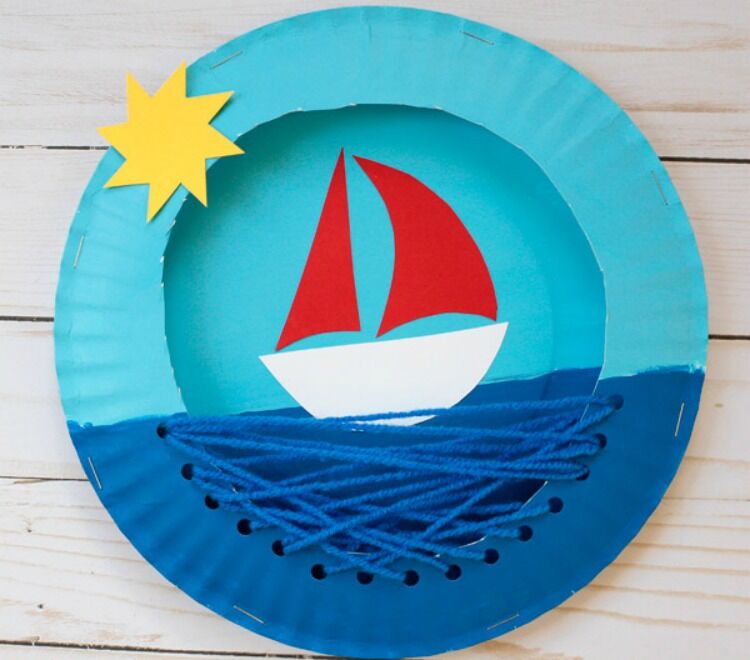 Ahoy crafty mums and first mates. Set sail for adventure with this paper plate boat craft that is sure to ignite the imaginations of little buccaneers across the seven seas.
Whether your little one is a fishing fanatic, a sailing enthusiast or simply loves all things that go "zoom zoom" on water, then this craft is the perfect way to bring out the nautical side and brighten a rainy afternoon.
If you've got a few spare paper plates, some paint and a bit of blue yarn laying around the craft corner, then you're ready to get your paper plate boat craft on.
Here's how to do it:
What you need to make a paper plate boat
2 paper plates
Paint brush
Dark blue paint
Light blue paint
Hole punch
Glue
Scissors
Stapler
Boat and sun template (or you can draw these yourself)
Blue yarn
How to make it
Check out the video below for full instructions on constructing a paper plate boat thanks to Non Toy Gifts.

Looking for more crafty activities with paper plates? Why not try one of these 15 craft projects to make with paper plates.