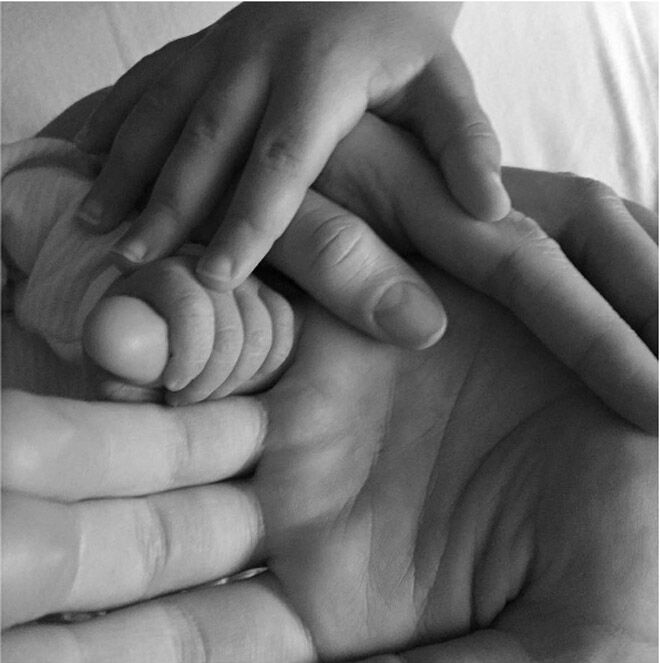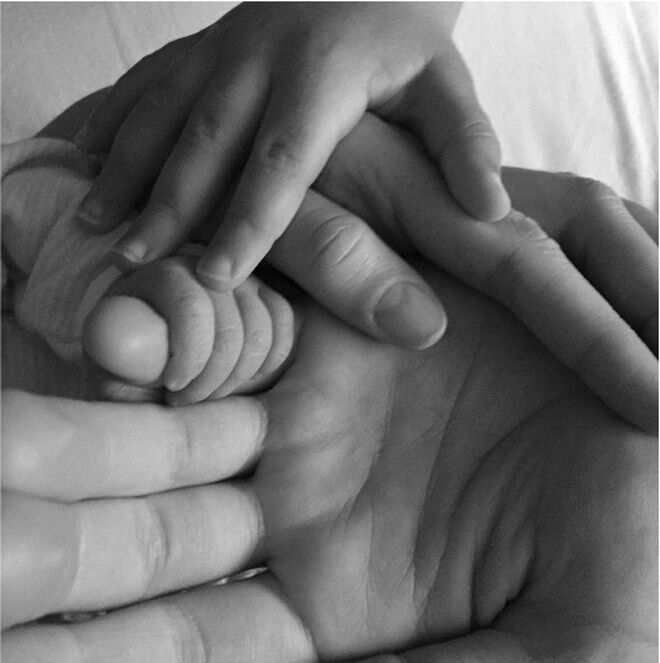 Model mumma Megan Gale and her footballer beau Shaun Hampson have just revealed they welcomed a 'sweet little soul' into their family earlier this week.
In an Instagram post just minutes ago, Megan gushed that her new baby daughter is healthy and that their little tribe has already fallen in love with her.
Along with a beautiful image of the family with hands intertwined, she wrote, "A big brother that is already so attentive and protective, (who has also handled all these big changes like a boss) a Dad who is so smitten with you and that you already have firmly wrapped around your little finger.
"And myself, who's been so lucky to have carried you in my belly for nine months and to have had the pleasure and privilege of birthing you into this world (and can I just say .. we nailed it kid)." Naaw – we just love a proud mum.
Earlier this year the 42-year-old stunner revealed she was giving son, three-year-old River, a sibling with a cheeky post about her bun in the oven.
We're in the midst of quite the celebrity baby and pregnancy boom – don't miss any of the announcements, make sure to subscribe to our newsletter.