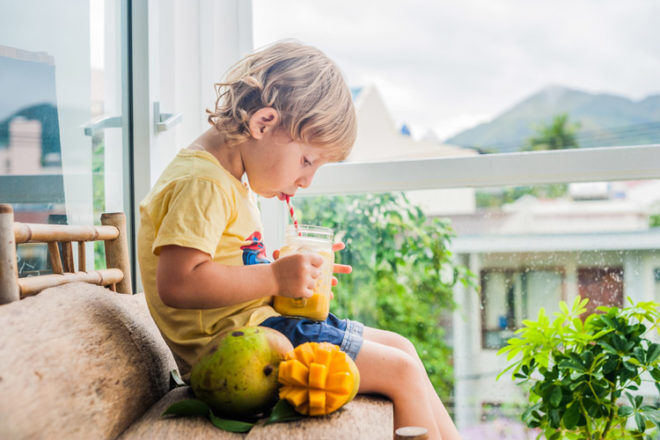 The weather is warming up and, for mums with hungry mouths to feed, the heat brings an extra treat – summer fruit. And nothing says summer like a sweet Aussie mango.
Kiddos love mangoes as a tasty tropical treat but they'll soon be a fruit bowl favourite for you too. They're the perfect fruit to have on hand for a quick snack or as part of your favourite summer recipe. And they're a great way to add in some essential nutrients to your munchkin's diet without them knowing they're eating something really good for them. No wonder they're known as the 'king of fruits'.
Luckily there's no need to wait – you can treat your family to the taste of summer early because new season Mr KP Mangoes are already here. Perfect for kids of all ages (and big kids too), here are five reasons why mangoes are mum's best friend.
Full of nutrients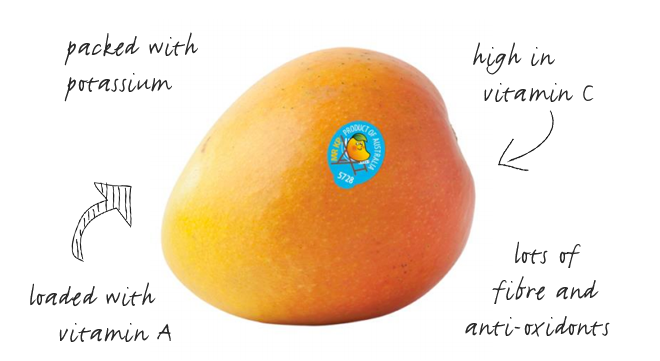 All tots love a sweet treat, so munching on a Mr KP Mango is the perfect way to add a bit of natural goodness into their diet any time of the day.
Great for breakfast, lunch, dinner or a snack, Australian mangoes are high in energy, low in fat, and are loaded with nutrients including antioxidants, minerals and vitamins essential for good health. They're packed with potassium, high in vitamin C, loaded with vitamin A and are a great source of fibre. So much goodness in every bite!
Easy to peel and cut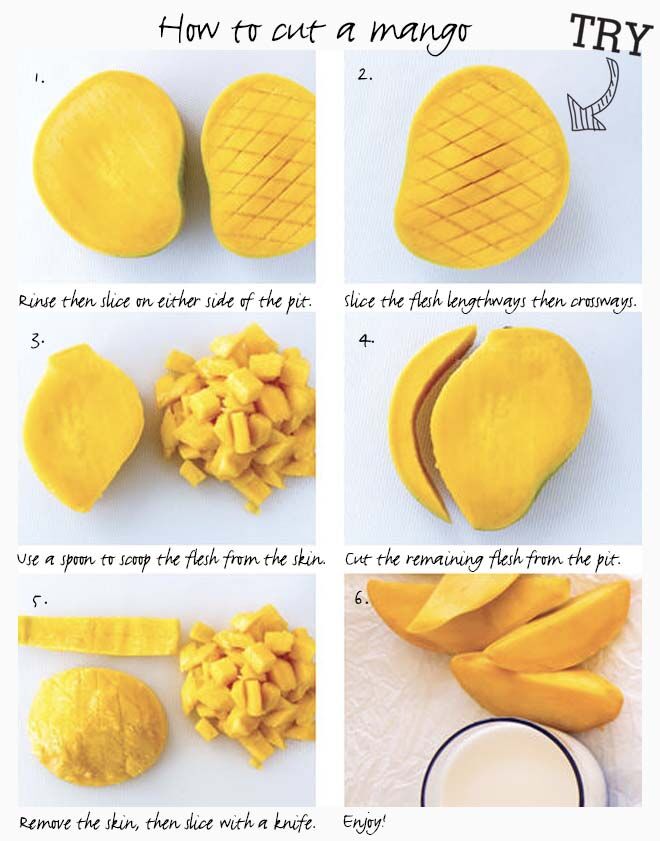 You don't need to be a master chef to whip up a simple mango feast. In just a minute or two you can have a whole fruit chopped and ready to devour or add to a recipe. Perfect for busy mums! Even better, why not show the kids how to cut a mango with a kiddy-safe knife – its soft flesh makes it easy for little fingers to slice and they'll love being your mini kitchen helper. As a reward, let them suck on the stone (if you don't sneak away with it first!)
Handy tip: Try removing the skin by cutting cheeks from the stone and using a glass to scoop out the flesh.
Easy to prepare baby food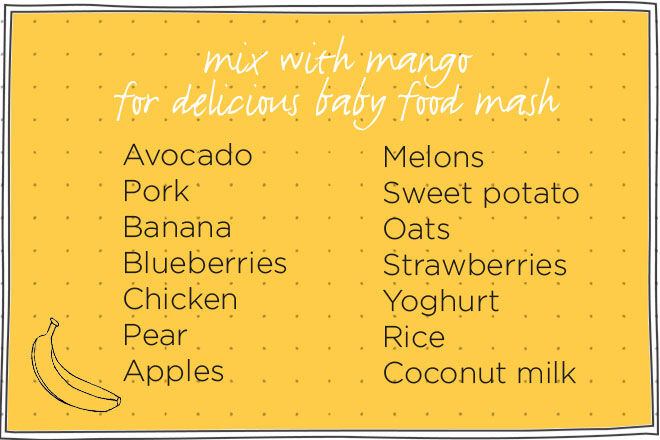 Adding Australian mangoes to baby food is a simple mum-hack to add vital nutrients to meals while tantalizing tiny taste buds. Not only are mangoes delish, they are also oozing with vitamin C, which can help little ones absorb iron. So try pairing mango with iron-rich foods to give a double boost.
Mangoes don't need to be cooked for babies, just mash and away you go. Pop it in a food pouch if your little foodie likes to feed themselves. Easy peasy mango squeezy!
As mangoes are a tropical fruit, try waiting until bub is well on their food journey (around eight to 10 months) before introducing it. Just keep an eye out for any reactions like a red rash around the mouth, as you should do when introducing any new food.
Healthy summer time snack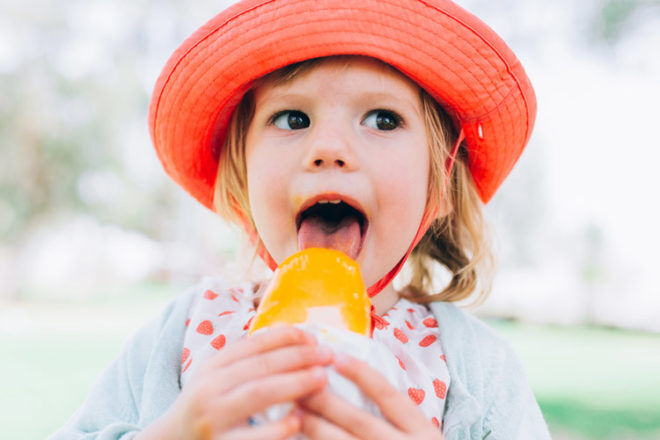 Mangoes are a great source of vitamin B which helps power little brains. Why not try freezing mango cheeks for the easiest natural popsicles ever! Turn brain freeze into brain food with this healthy hot-weather treat.
You can mix Mr KP Mangoes into lots of family favourites to make them magic. Try a smoothie bowl for brekkie, mango salad for lunch, mango salsa and grilled meat for dinner and then an icy mango treat for dessert. Delicious and nutritious – win, win!

---
Tips for picking the perfect mango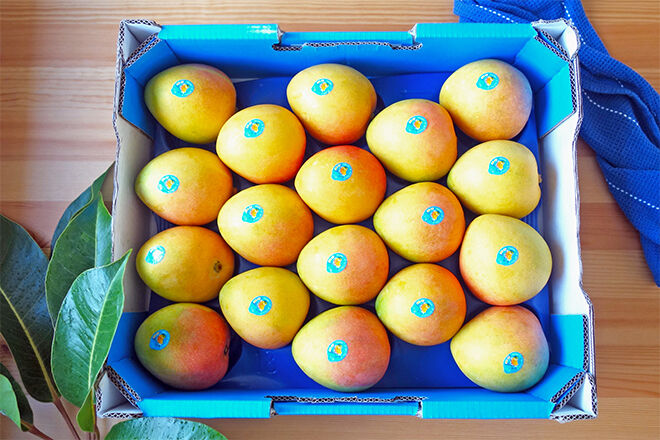 It's so simple to find the perfect mango. If you're keen to keep it to add to a fruit salad for the kids lunch boxes later in the week, choose one that's not yet fully ripe. Or if the kids will want to dive in straight away, grab one that's ready to devour.
There are four key things to look for when selecting the perfect mango:
Touch: Hold the mango and very gently give it a squeeze. If you want your mango ready to eat, the flesh of a ripe mango will give slightly, but it shouldn't be mushy. If you want to store it for a couple of days, go for one that still feels firm.
Smell: The best place to smell a mango close to the stem, and you should get a scent of rich, fruit, sweet fragrance. If there's not much smell, they may be too green, or if they smell earthy or sour, they are overripe.
Shape: Mangoes should have an ovate shape with plump flesh that's not wrinkled or shrivelled.
Colour: Look for mangoes with yellow skin, that's adorned with an orange-red blush. Some ripe mangoes may still have a slight green tinge, others may have small brown spots.
An early taste of summer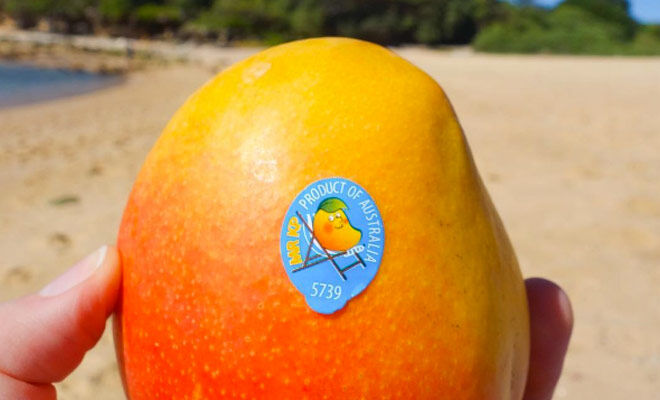 You know it's summer when you see your little sticky monster smeared in mango juice. Get a jumpstart on summer and tuck into the first mangoes of the season right now. Mr KP Mangoes have just hit selected Coles supermarkets across QLD, NSW, VIC and SA – look for the blue sticker with the little yellow mango man in supermarkets from September.
Mr KP Mangoes are 100% Australian-grown, beautiful-quality, early-season Kensington Pride mangoes, in season from September. Naturally sweet and juicy, with an exceptional mango flavour and aroma loved by kids and adults alike, Mr KP Mangoes taste like bliss. Available from selected major retailers.