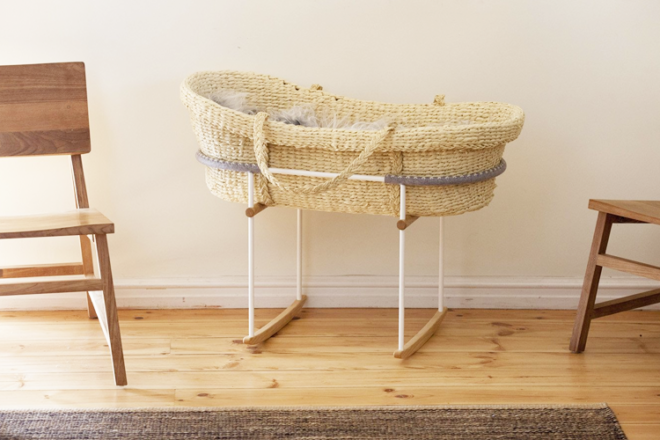 If you're in the market for a bassinet and have a more natural theme in mind, you may want to consider the beautifully crafted all natural bassinet and baby rocker by Vas Kho.
Made in Australia the rocker, paired with the Nature Baby Moses basket, comes courtesy of Adelaide designer James Howe, who unable to find furniture he liked for his own child's nursery, set about designing his own.
Constructed from European ash timber and white, powder-coated steel, the rocker is as sturdy and safe as it is beautiful. The gentle rocking motion happens naturally when your baby moves, helping to lull him or her back to sleep.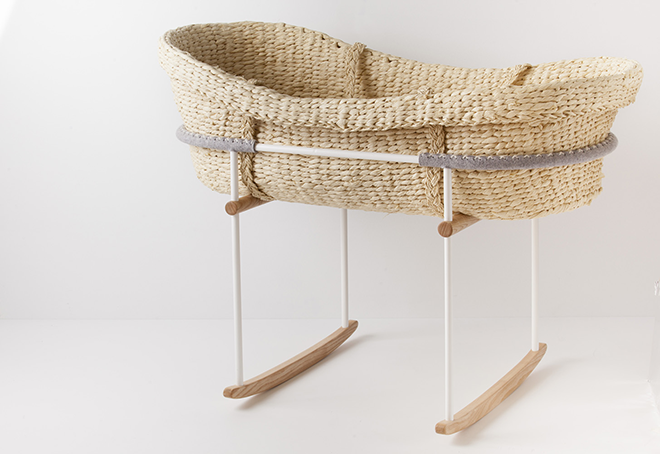 The rocker is designed to fit the Nature Baby Moses basket which, made from natural paper rope and with a mattress made from 100 per cent organic wool, is one of the purest and safest Moses baskets available.
We love the fact that every rocker is handmade to order and only quality materials are used including natural grey felt made from 100 per cent pure wool, whilst the overall design is super cosy and nest-like, perfect for tired little bubs.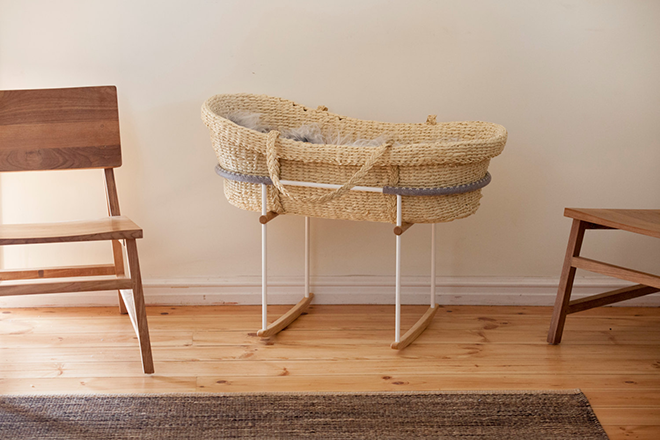 An Etsy Design Award winner, there is also a Vos Kho Changer for design-savvy parents in need of a change table to match.
Available to purchase online at Vos Kho ($850).
For more baby sleeping options, check out our roundup of stylish baby cradles to rock your baby to sleep.