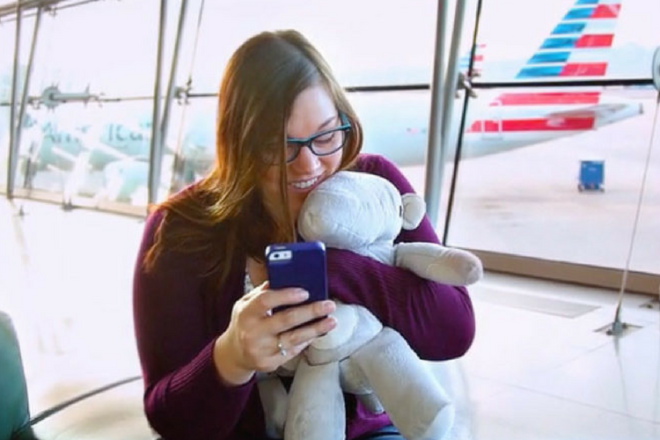 A hug is pretty much a cure-all for kids – from grazed knees to bad dreams. And if you can't be close by for a special hug – this cute critter could be the next best thing.
The Parihug lets you give your child a virtual cuddle – no matter where you are. You give your Parihug a squeeze, and your child will feel it through their Parihug. They'll even be able to feel your heart beat … naaaw!
How the Parihug works
One Pari is given to a child and its twin Pari is given to a loved one – for instance a mum or dad who travels for work. When they give their Pari a hug, their child's Pari will purr and let them know there's a hug on its way!
If each Pari is being hugged at the same time, both huggers will feel each other's heartbeats (this is done by reading heartbeat data from smart watches and Fitbits – cool, huh?). The company behind the huggable pals also created a special 'Camo Pari' for parents in the armed forces.
Parihug is such a gorgeous concept, and a beautiful way for family members and friends to still have their presence felt, no matter where they are.
And if either Pari needs a wash at some stage, the electronics can be removed and the toy can be popped right in the washing machine – bonus!
Where can you get a Parihug

As expected, when Parihug was listed as a Kickstarter campaign, it went gangbusters and smashed its goal.
With the project funded, pre-orders have now opened, with delivery expected between December and February next year. A Pari costs US$75, or US$25 for a small version, with international shipping US$15.
In the meantime, here are some brilliant tips for cleaning your children's soft toys, and some clever ways to store that ever-increasing plush toy pile in your house!