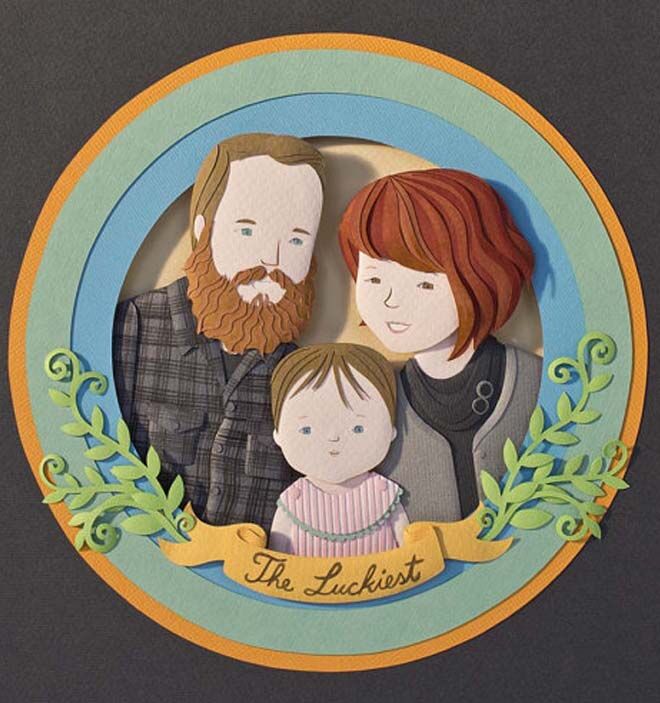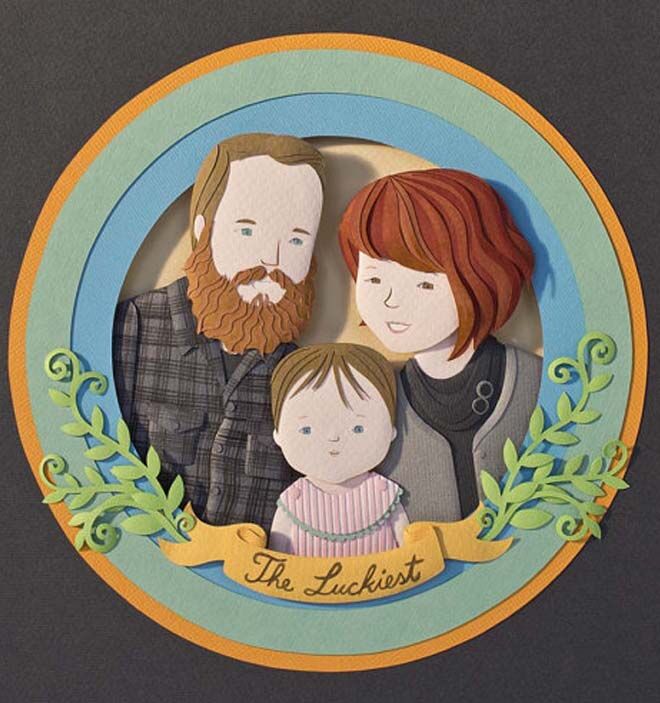 Every family needs a portrait of themselves that captures everyones cute and quirky personality.
We've tracked down some incredible artists who are turning their hands to capturing families in all their whimsy – and you won't need to get the kids to stand still. These talented folk just need photos of your tribe, and they'll work their magic and ship them back in no time.
Here are 11 irresistibly cool personalised family portraits for the modern clan.
Paper portrait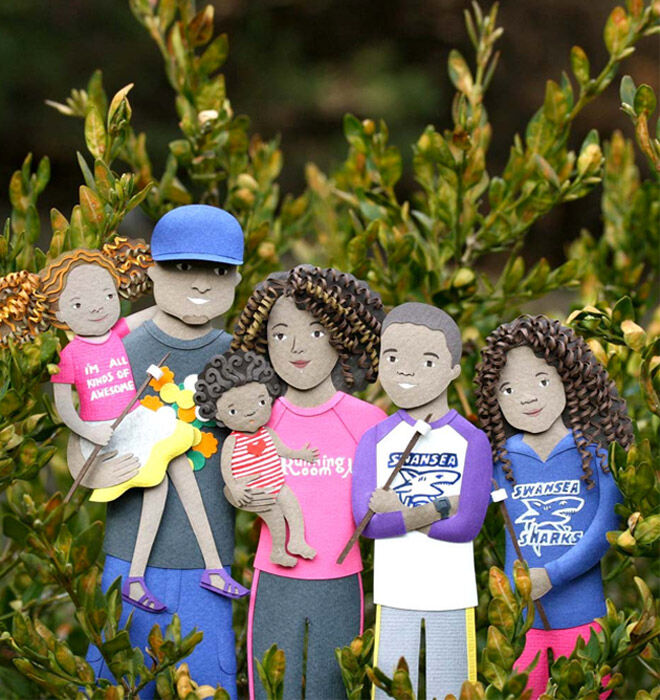 The intricate artistry of Patricia Lima captures family life perfectly with her paper cut designs. Every family portrait is a true work of art. Check out her Etsy store Purple Paper People for more.
Creative crew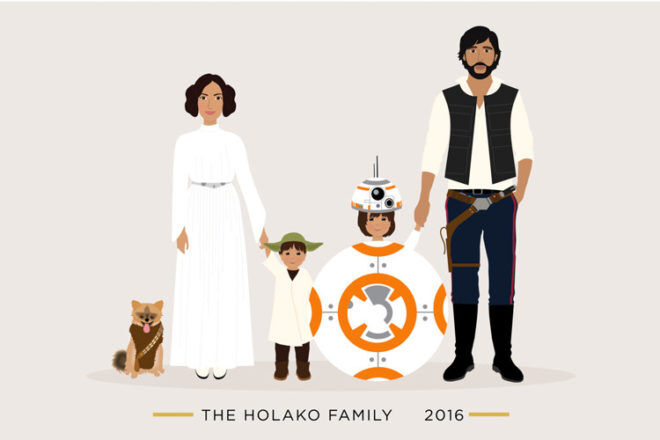 These hilariously accurate portrayals of family life are brilliant. Henry James Paper Goods can customise a family portrait to reflect your tribe's pop culture heroes and even your house.
Seriously playful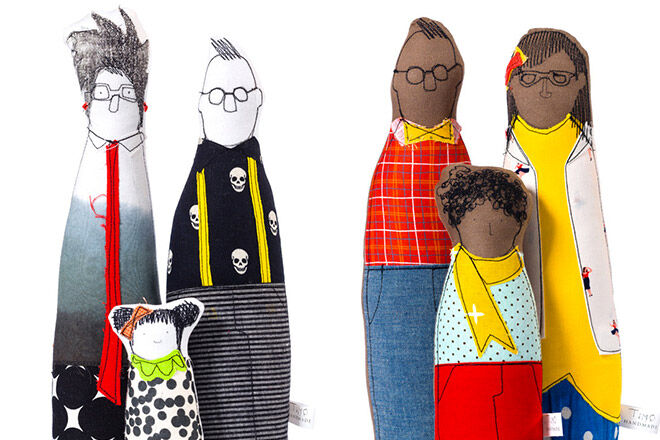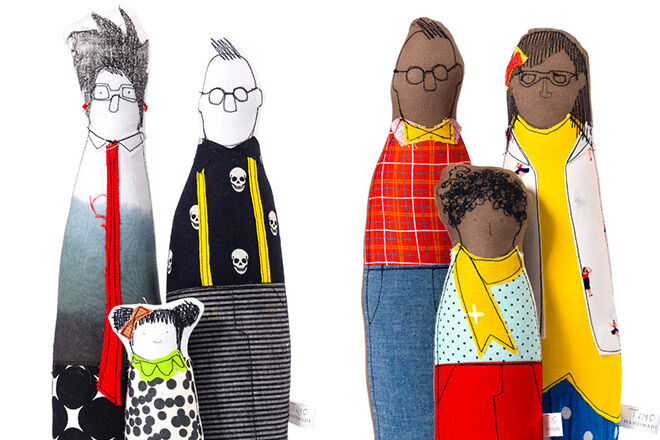 More like soft sculptures than dolls, these creations are a true work of art. Timo Handmade craft these with such detail that each is one of a kind, and prices start at about $100 depending on how many dolls are needed.
Paper dolls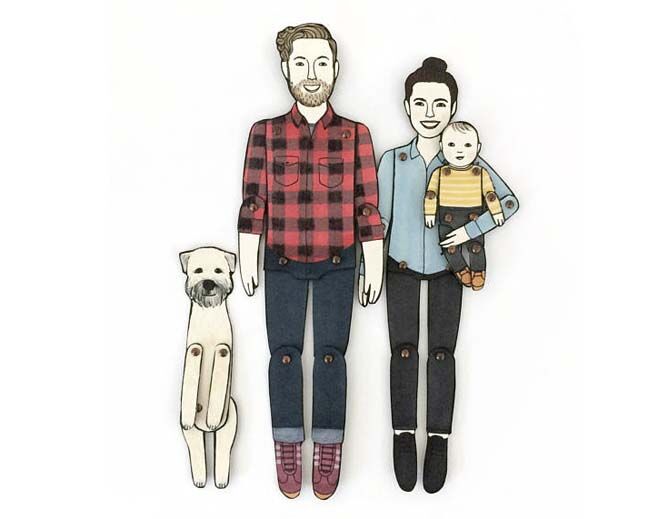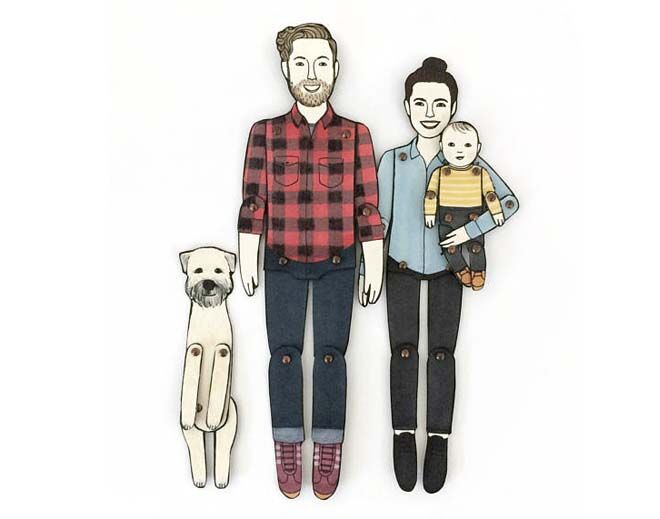 A nod to nostalgic paper dolls, these interactive family portraits are as fun as they are fabulous. Jordan Grace Owens can create a custom paper doll family for about $70.
Stitched together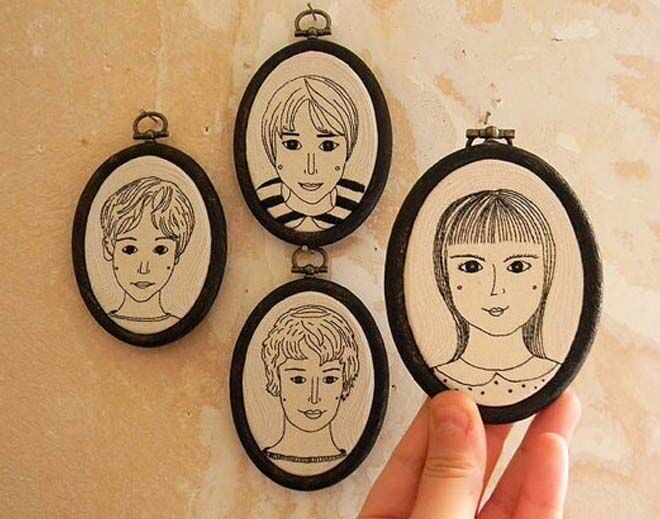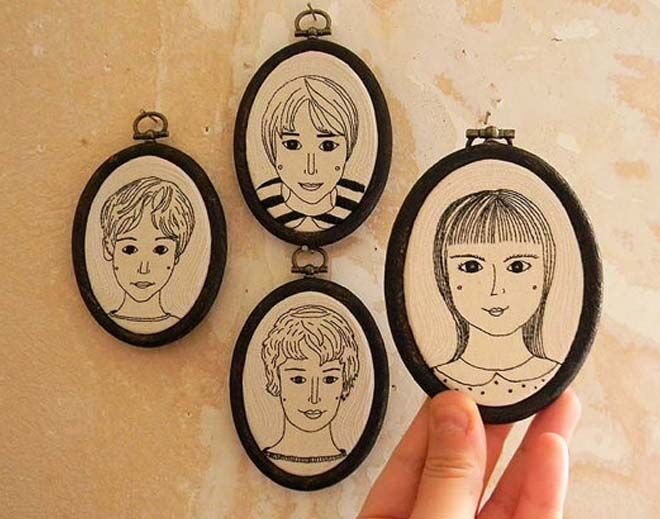 These adorable embroidered portraits are created in Greece by the very talented Maria, who has quite the way with needles. You can order them through her Etsy store polykatoikia. A set of four costs about $330.
Cut-out tribe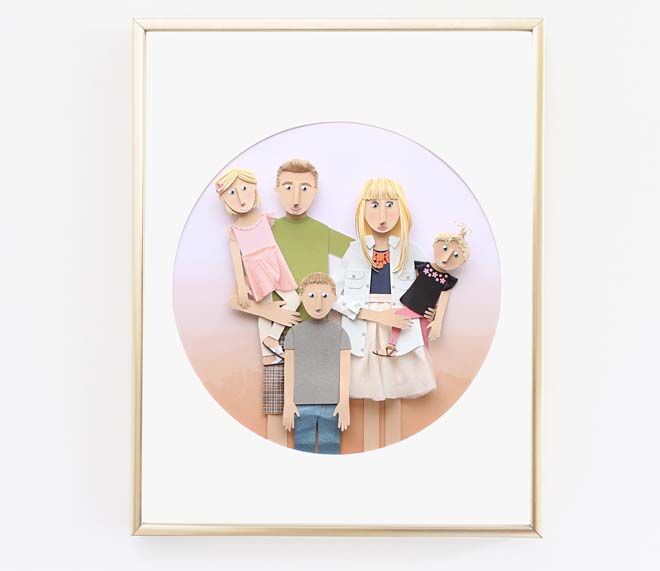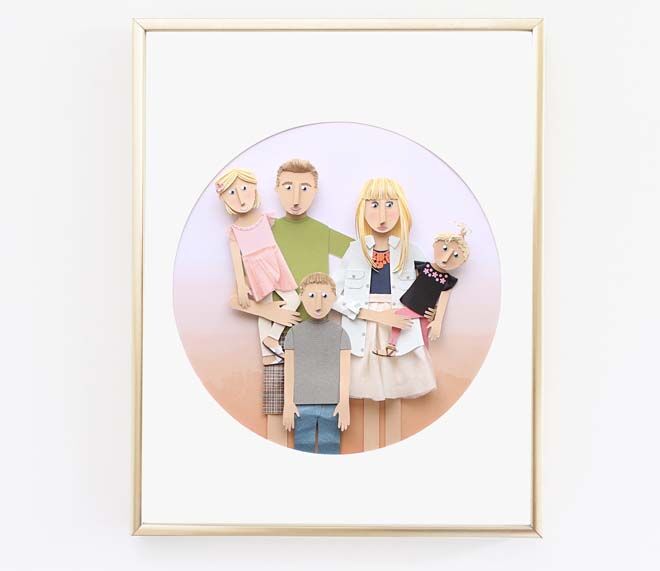 Whimsical and almost other-worldly, the paper family portraits crafted by Brittani Rose have a quirky edge. One of these delicately created pieces will set you back US$1460.
Aussie art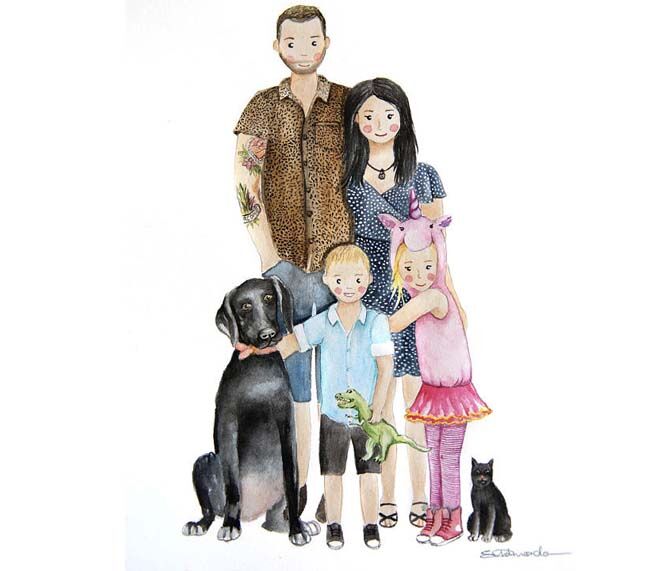 There's something quintessentially Australian about these charming family portraits, painted by Liz Oldmeadow. A family portrait with up to nine people (or animals) costs $260.
Crafty family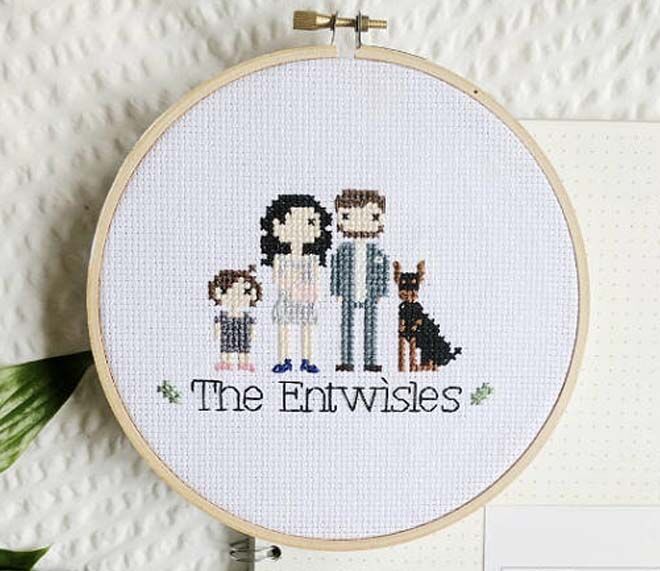 This sweet little cross stitch family is custom made by Lottie & Folk for $70, or you can snap up a kit for $60 if you're crafty!
Watercolour wonder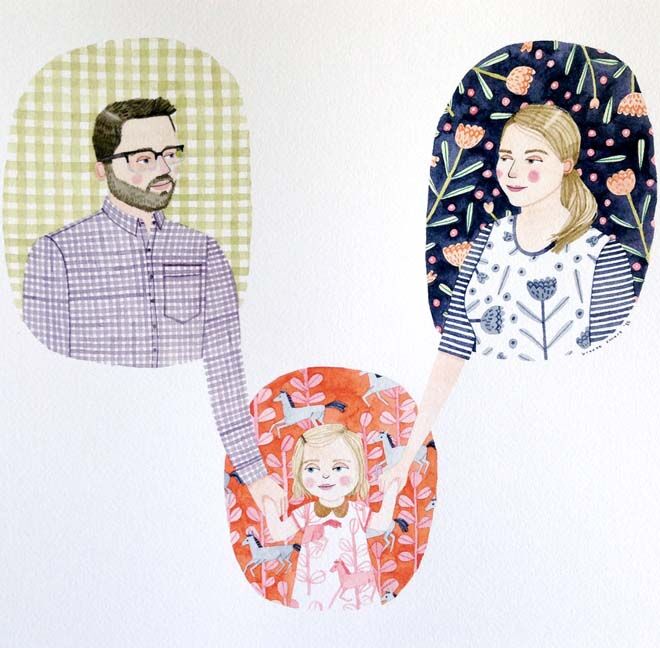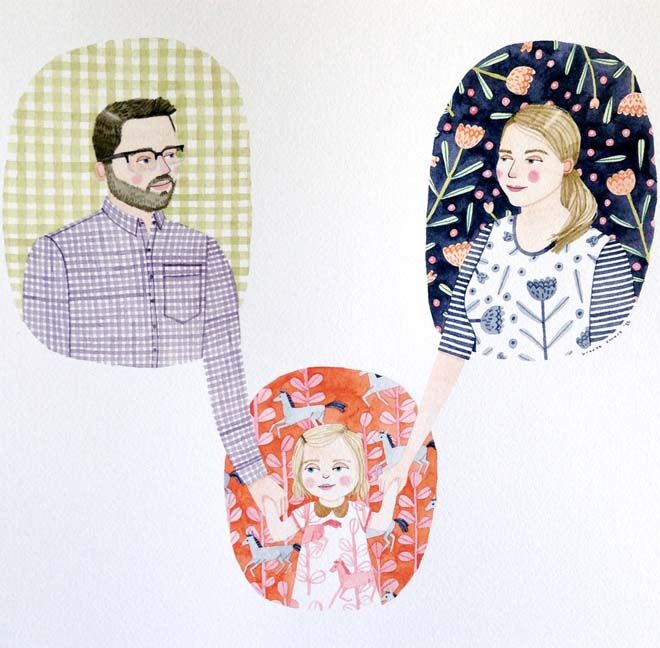 Stunning watercolour portraits created by Brooke Smart cost US$150 and can be customised so the family is all on one sheet, or as individual portraits.
Peg people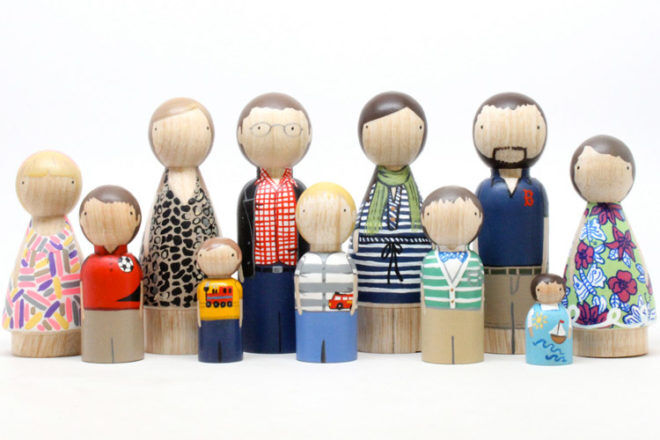 Cute, huh? These irresistible little guys are a modern twist on traditional peg dolls, and can be completely customised by Goose Grease.
Hanging around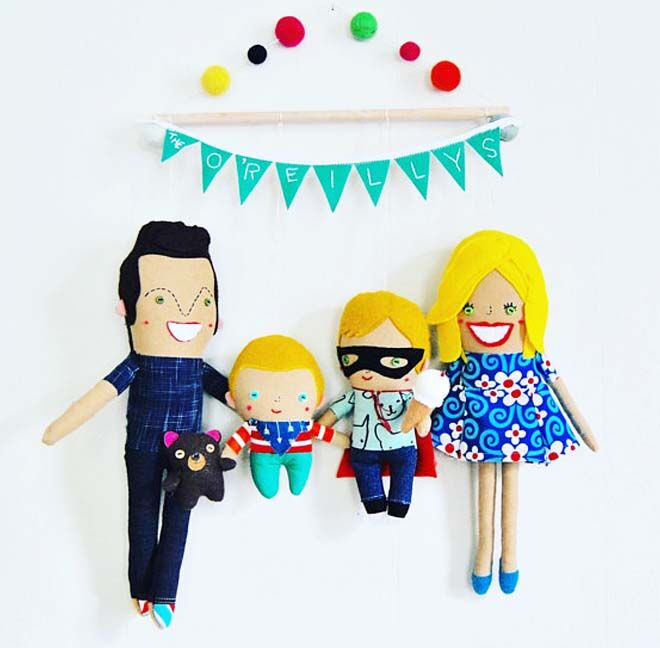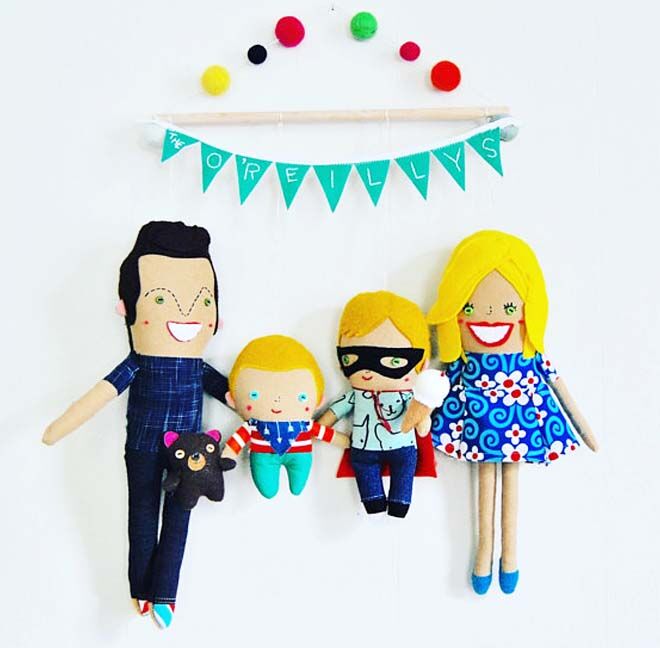 These guys look like they'd be a hoot to hang out with! These personalised family wall hangings from Pink Cheeks Studios will add a touch of whimsy to any wall, and start at about $240.
In the mood to capture some family togetherness? Check out our guide full of awesome ideas for taking multi-generational family photos.