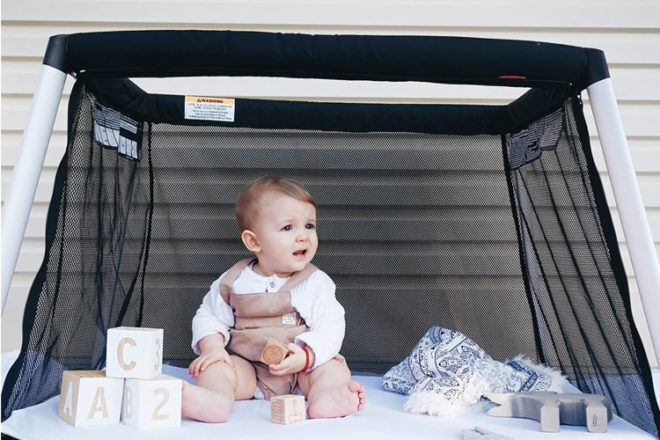 All the excitement of travelling with bub is just about to bubble over, because we've managed to track down the ultimate family travel companion – and it actually weighs less than the baby.
The adaptable phil&teds traveller cot is packed full of features, folded neatly into one tiny package (and we mean tiny – most airlines will allow it as carry on!). It's one of the best things you can purchase to make your holiday the relaxing escape it should be, both for you and bub.
Strong but lightweight, the super compact traveller pops up to become a comfortable, breathable and stable travel cot to promote a restful sleep for baby – and you.
No heavy lifting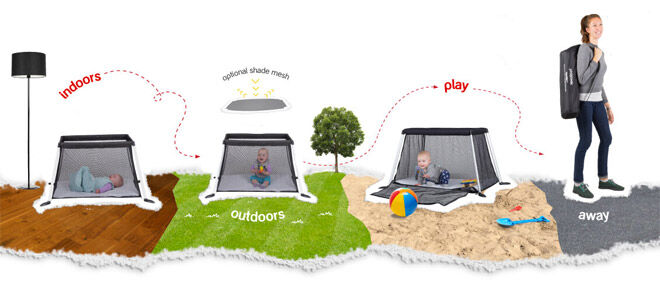 Weighing only 2.8kg, not only will you be doing your baggage allowance a huge favour but it's also smart packing, because the cot can be used indoors or out.
The traveller has a full zip-open side so mum and dad can easily read their little sleepyhead a bedtime story, or baby can crawl in to play in their very own 'cubby'.  Zip the side shut and using an optional mesh top for shade and it's the perfect little fort to keep mobile babies out of mischief. The traveller is just as at home outside as it is inside – fresh air or nap time in a jiffy.
Fast assembly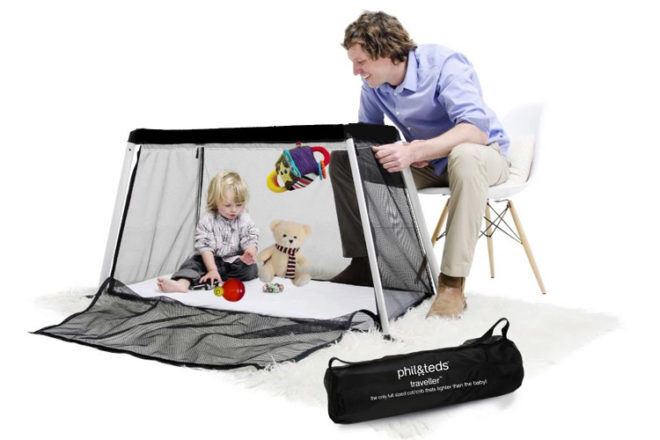 It has full breathable mesh sides and a global safety certification, plus an included fitted sheet which covers the thermally-insulated, self-inflating mattress.  It's also Oeko-tex certified for sensitive skin.  Putting it together is a cinch, so tired, travelling bubs can be snuggled down for a sleep in no time.
Updated in 2017 the phil&teds traveller is a comfy and familiar bed for little ones to drift off to sleep in any unfamiliar room.
Available online from philandteds.com ($199).