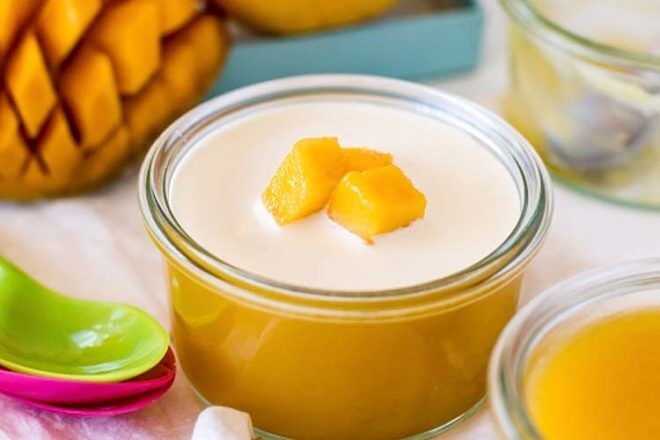 These fruity jelly pots pack a flavour punch, and make the perfect spring dessert.
Zingy, smooth and fresh, you'll love these little mango jelly pots of goodness just as much as the kids – and they're a cinch to make. Do the prep work in the morning and have them set and ready for dessert or a cool snack later that day.
Ingredients
2 Cups Mango Puree (flesh from about 3 mangoes)
1 Lime – Juiced
1 cup Orange Juice
1/2 Cup Caster Sugar
2 Tbs Powdered Gelatin
1 1/2 Cups Water – at room temperature
Method
Puree mangoes, orange juice and lime in a food processor or blender until smooth.
Pour puree into a medium saucepan and add sugar.
Stir mixture over medium heat until sugar dissolved and bring to a simmer.
While the mango mixture heats, sprinkle gelatine over water and allow to hydrate before whisking to combine.
Stir gelatine mixture into hot mango mixture and whisk until gelatine is completely dissolved and combined.
Pour jelly into serving vessels, cover and refrigerate at least 4 hours or until set.
Serve with cream and diced mango.
Mango jelly pots will keep covered in the fridge for 3-4 days.
---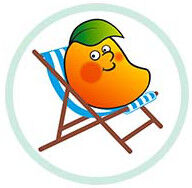 This delectable mango recipe comes from the fabulous folk at Mr KP Mangoes. These delicious mangoes are a favourite in Aussie family fruit bowls, and are grown just south of Darwin.
Thanks to that gorgeous warm weather you can welcome Mr KP Mangoes into your fruit salad nice and early – you'll see them popping up in the supermarket this month.