This news is hot off the press. iCandy is giving it's new, all-terrain pram a huge injection of grunt, announcing it's joined forces with Land Rover to create a four-wheeled, off-road wonder.
This is the very first glimpse of pretty impressive collab between two big British brands – iCandy and Land Rover. The pram is being launched at the Frankfurt Motor Show (a first for any pram), and the buzz is that iCandy's first four-wheel all terrain pram is a showstopper.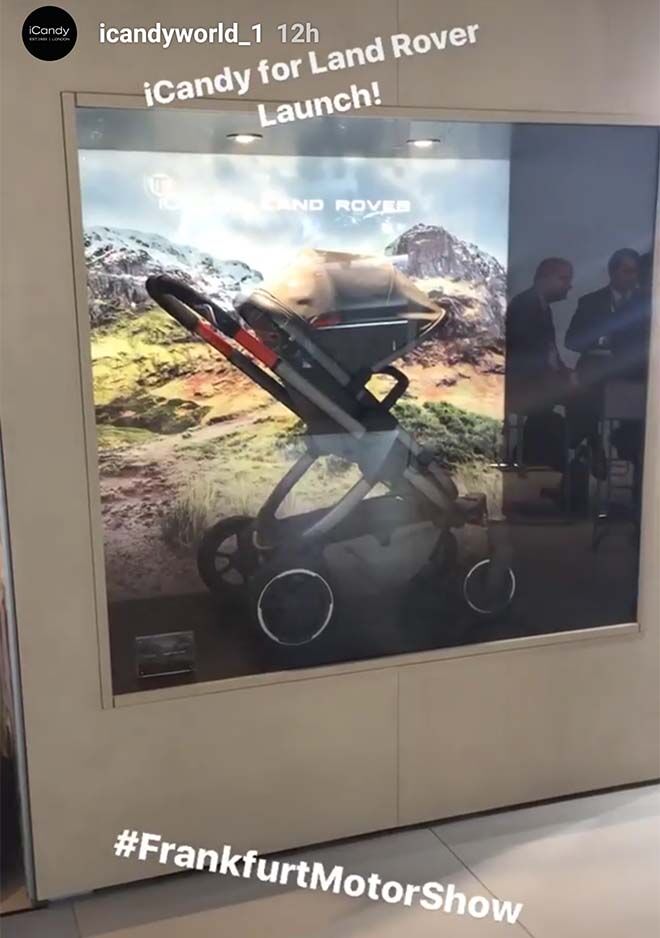 There's only one official image of the pram, but we did manage to get a closer look via an iCandy Instagram story.
The iCandy all terrain isn't due to hit the market until next year, and when asked if it would be coming to Australia, iCandy responded with a wink emoji. We'll be sure to let you know when it becomes available.