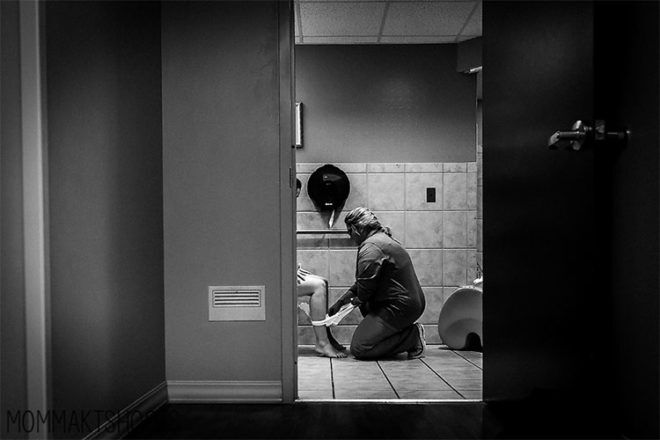 It's the moment that so many mums can connect with.
The excitement of giving birth and finally having your baby in your arms has been replaced by the urge to visit the bathroom. You have a new, wobbly belly. Your legs are shaky, and while you don't want to admit it – you're a bit scared.
It's this post-birth moment, captured through the camera lens, that's clicked with so many mums who have shared the image more than 130,000 times. The pain, the uncertainty, and the gentle reassurance of an amazing midwife.
Our amazing midwives
Photographer Katie Lacer of MommaKTShoots snapped the photo after what she describes as a 'wonderful, family centred birth'.
"The day was winding down and I happened to look over to see her sitting there, with her nurse kneeling in front of her to help, so I hit the shutter," Katie told Mum's Grapevine.
"The anonymity of the image – it could be any birthing woman, in any hospital, with any nurse – allows anyone that has ever experienced childbirth to go back to THIS moment, when their belly is empty, they're shaky and sore, and the support that was given to them by a perfect stranger."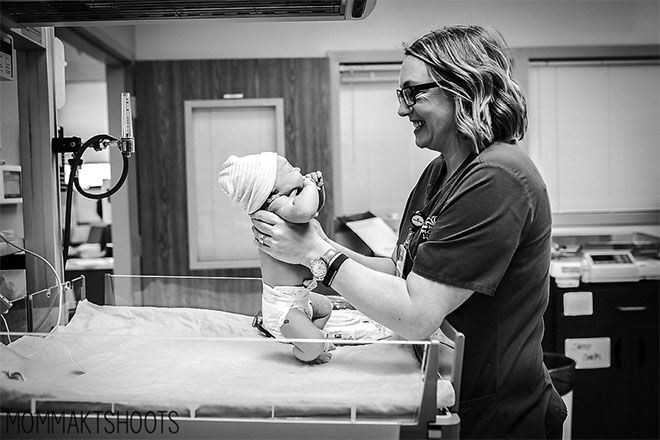 These 'perfect strangers' are our midwives and nurses – the amazing women and men who hold our hands, wipe our brows (and everything else) as we go through the most intense experience of our lives.
Katie has shared some of her favourite images celebrating the role midwives and nurses play not only during birth but beyond, as we take our first, unsure steps into motherhood.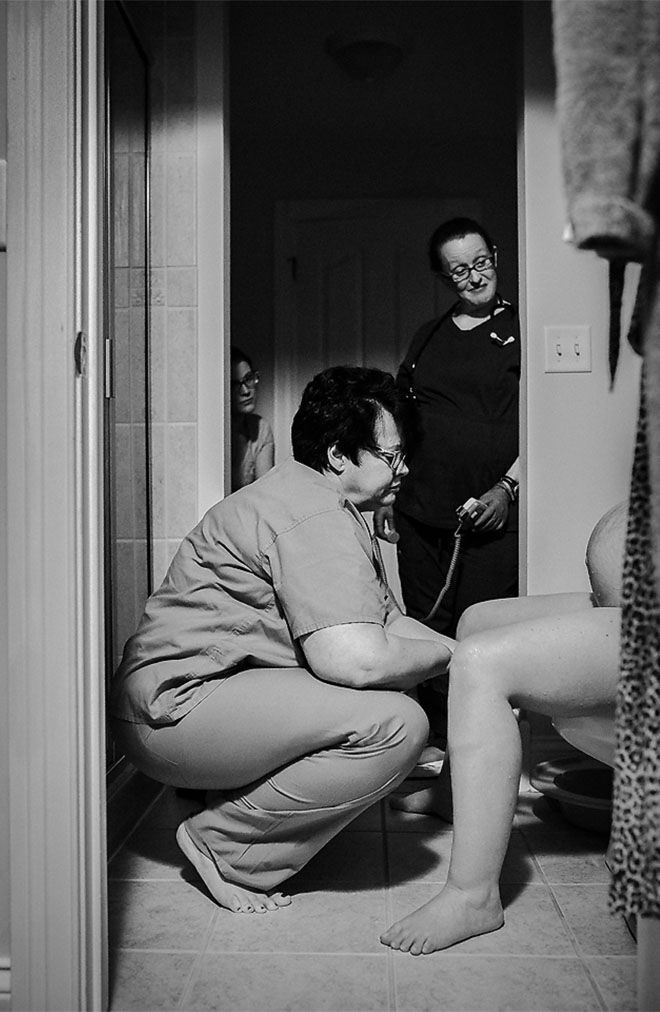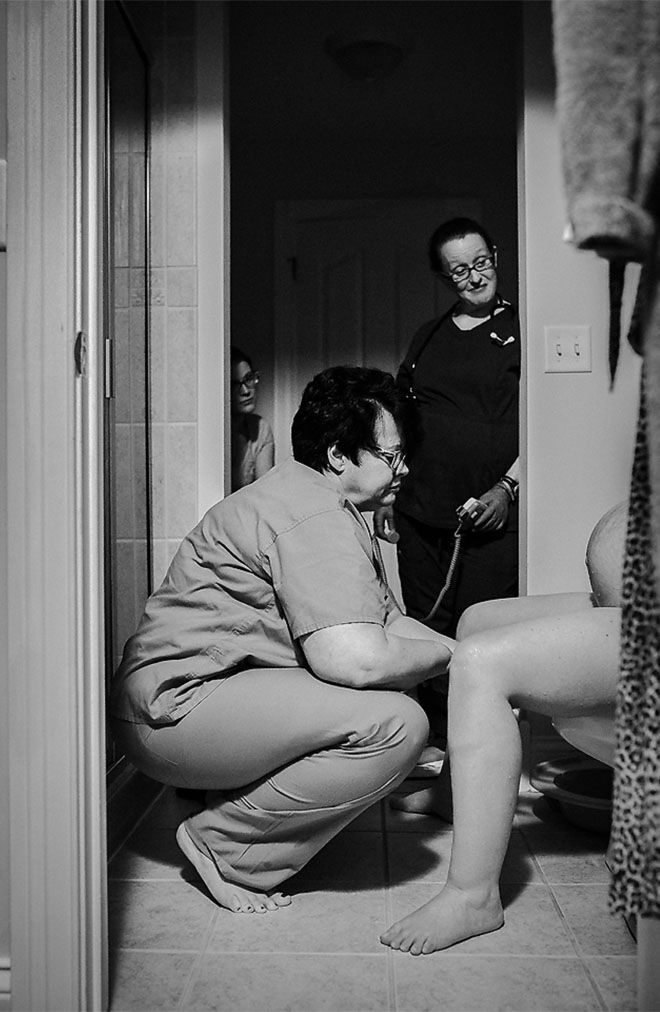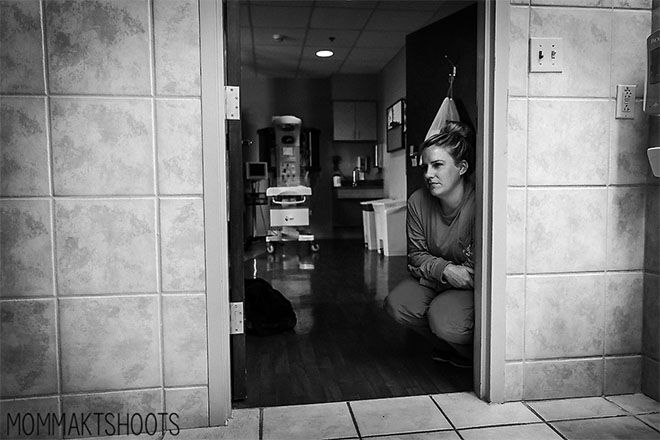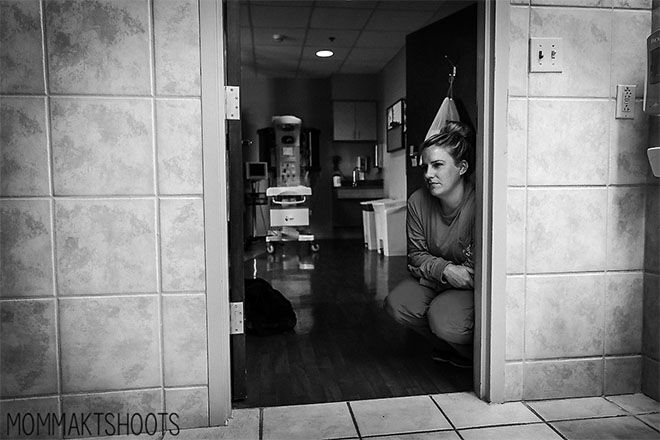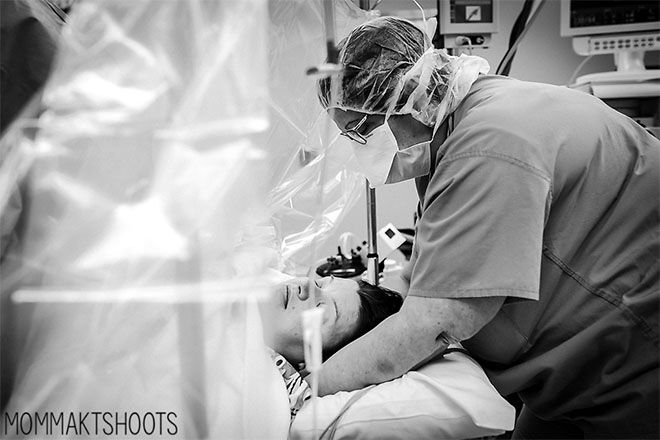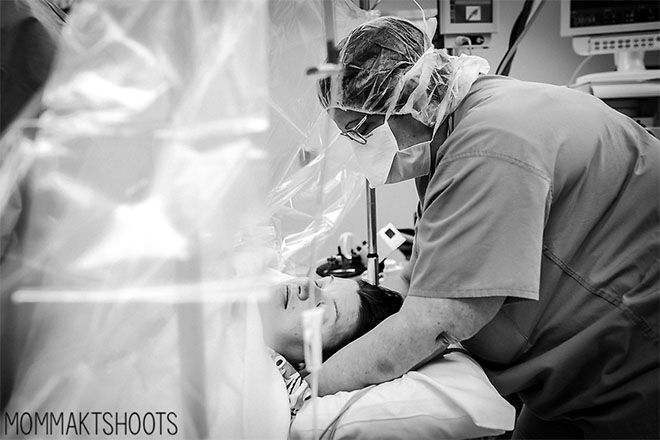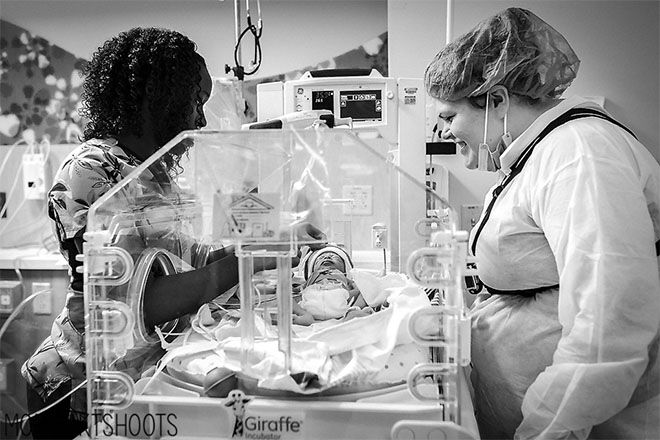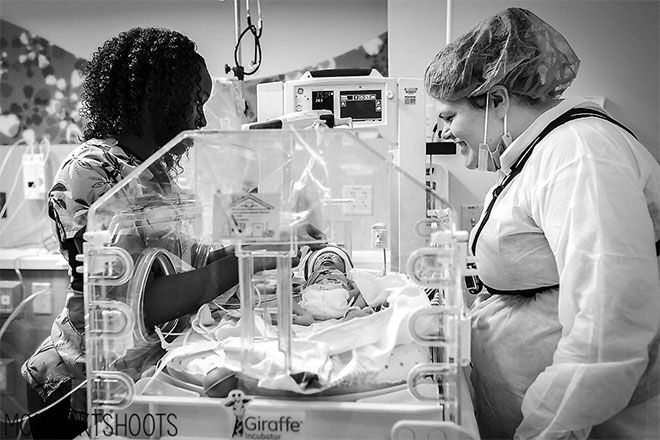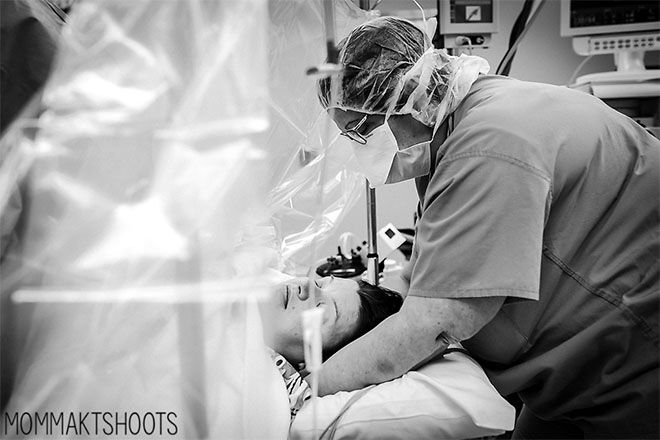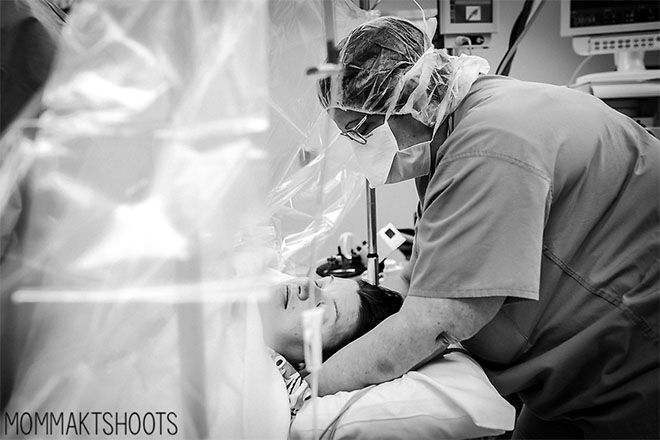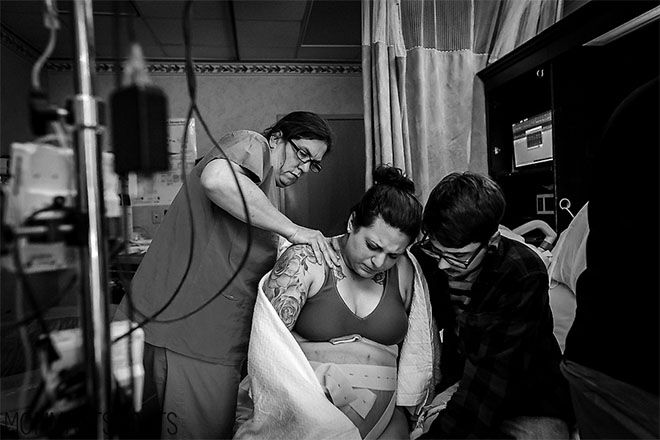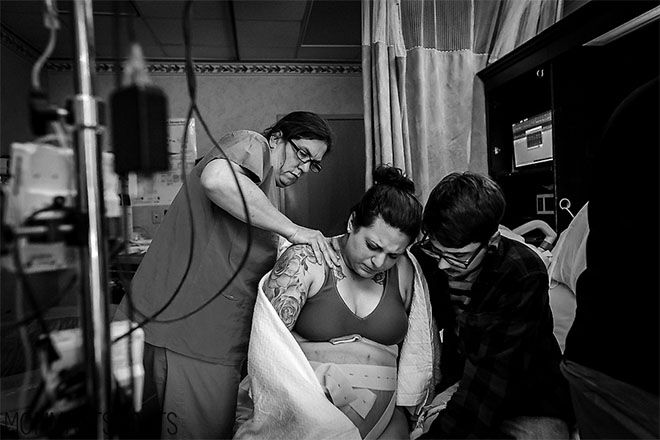 Hats off to our amazing birth support teams.
Make sure you take a look at our photo collection that glimpses into what midwifery looks like around the world next. It's breathtaking.