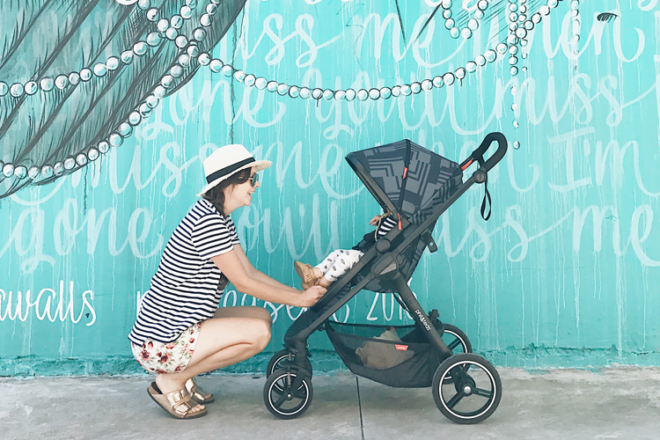 First pram fever taken hold at your place? We completely understand, choosing that first ride for your baby is beyond exciting – it gets our hearts racing too!
For most of us, a pram will be the first big purchase we make for bub. We all want that perfect pram that looks the goods, drives like a dream folds like a legend and lets you push like a pro. And, if you're a forward planner, it needs to have room to grow for an expanding family. The trick is to buy once and buy right.
Pram mavens phil&teds have got you covered. Their impressive range ticks all the boxes, with prams that take on all terrain with minimal effort, fold with ease and squeeze through tight spaces – all while maintaining a super-sleek style.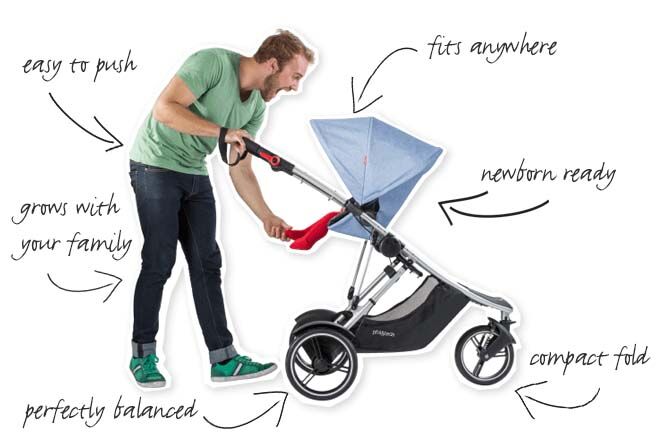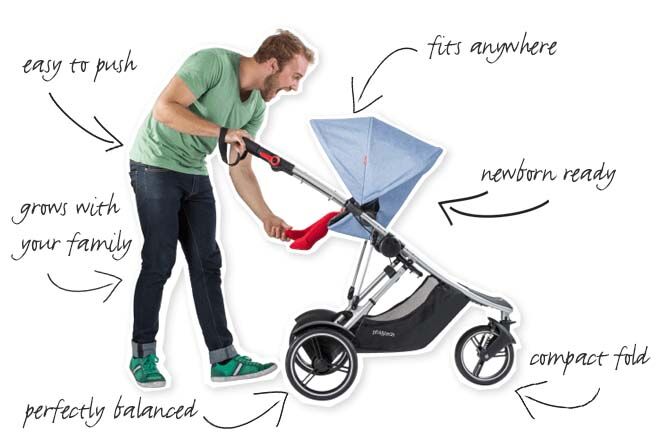 No wonder they're one of Australia's most popular pram brands. Here are six very good reasons you should pick a phil&teds for your first (and only) pram.
1. They are newborn ready
phil&teds prams are ready to rock from day one. The easy drop-down seats allow newborns to lie flat, so they're newborn ready right out of the box. As your bub grows, the seat can be moved into multiple other positions to suit their size. It's also travel system ready for either a car seat or carry cot options. Handy!
First pram tick of approval: No need to buy a separate stroller for newborns.
2. They fit pretty much anywhere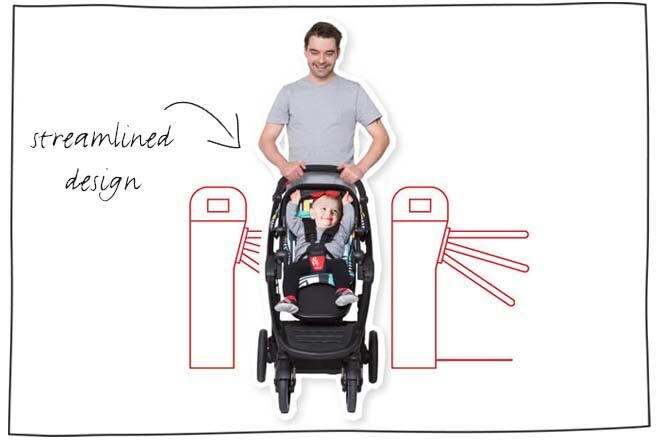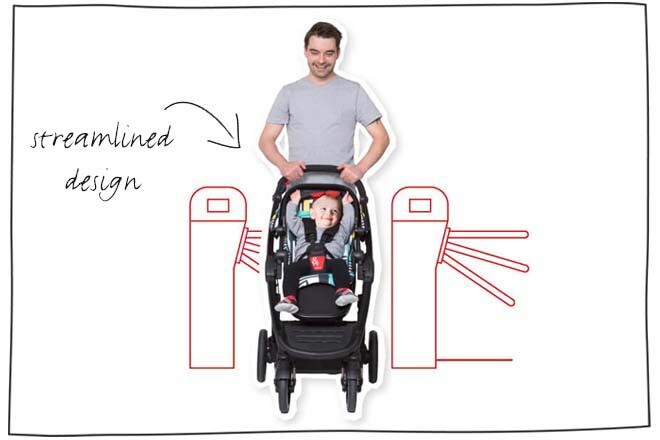 Pushing a pram shouldn't feel like you're driving a bus. And if you've got more than one on board, small spaces can be quite a squeeze. One word: streamlined. It's a clever phil&teds concept that means your pram stays the same width when it has the toddler seat attached. No need to purchase a second pram or get a side-by-side!
First pram tick of approval: The savvy streamlined design means you won't have to leave the pram outside shops or cafes.
3. They're totally centred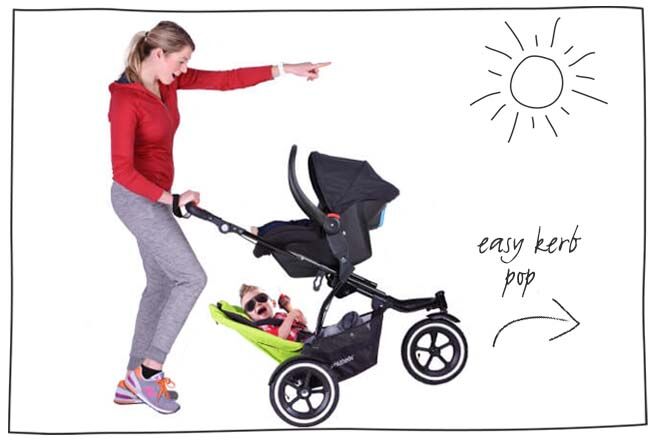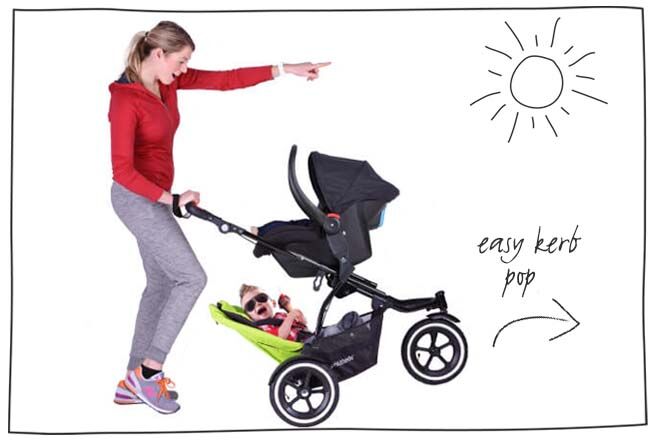 A specially balanced pram to keep bub safe and sound (and sleeping) is our idea of zen. phil&teds' inline unique technology keeps the centre of gravity in the middle of the pram so tilting and lifting the front end up and over kerbs is a breeze, even with a second seat attached.
First pram tick of approval: Being able to conquer kerbs while maintaining balance means bumps in the road won't wake your sleeping bub. Bliss!
4. Push like a pro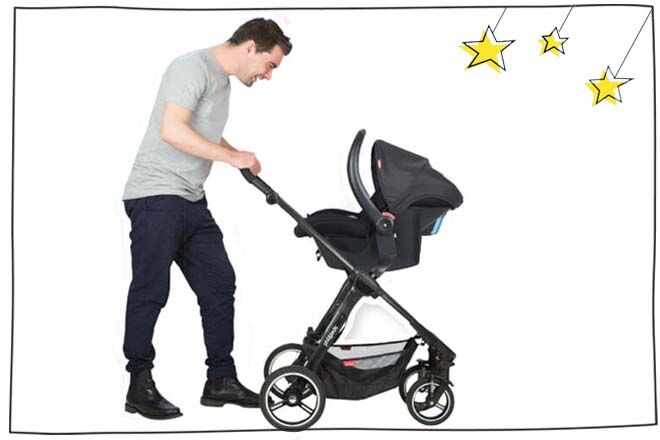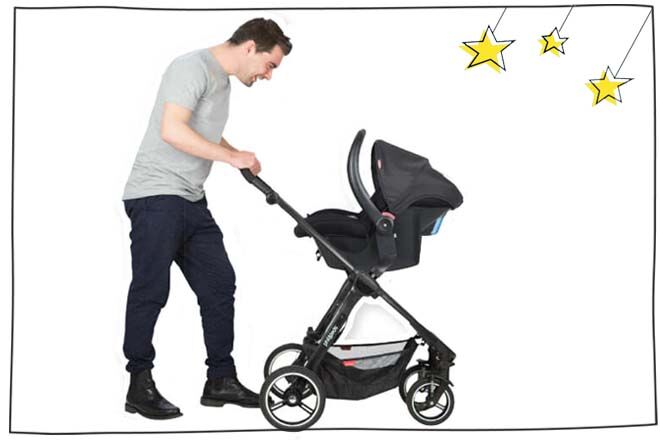 phil&teds' range of prams are created for parents who want to push with minimal effort on all terrain surfaces. The large aerotech tyres provide all the comfort of air tyres without the fuss of keeping them pumped and avoiding punctures. That's something to be 'wheelie' excited about!
First pram tick of approval: After giving birth you'll need a little while to build up your strength. Knowing you have an easy-to-push pram means you can get out and about sooner.
5.  Small on the fold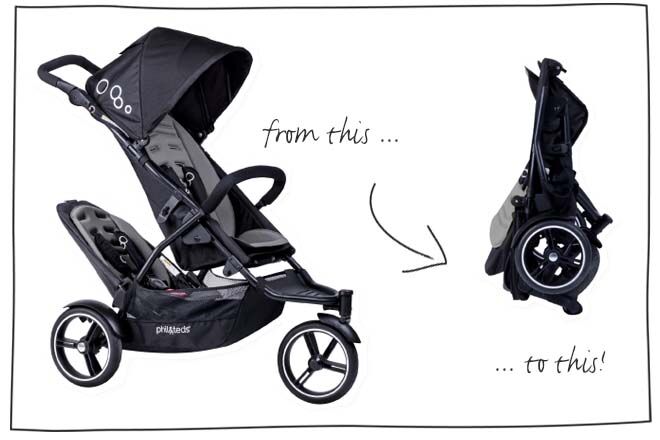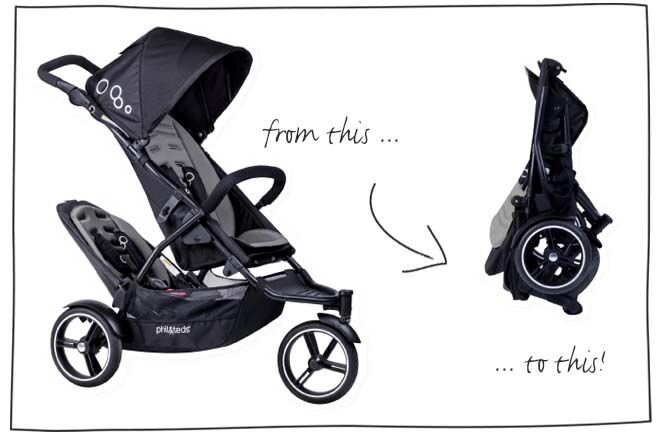 The moment you say hello to baby you can say goodbye to boot space. phil&teds pride themselves on the fact their folded prams fit into the back of a Mini Cooper. No more boot tetris! Once the pram's folded it sits proudly upright, until you're ready to stow it. They literally fold in seconds (see below), even with a second seat still attached.


First pram tick of approval: Their space-saving fold means you won't have to let your car boot size determine which pram you get.
6. They grow with your family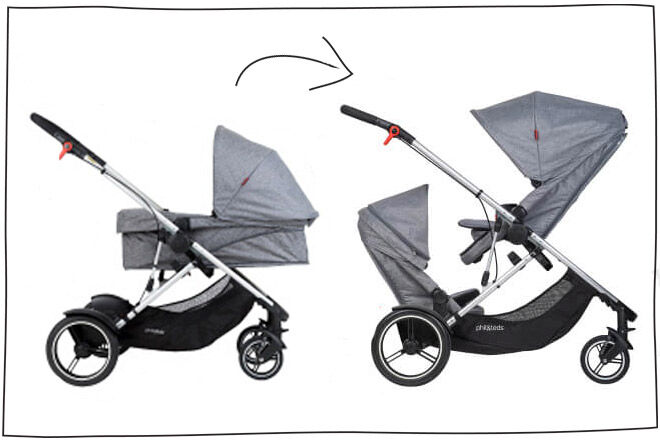 When you invest in a phil&teds, it will see you from the very start of your parenting journey, right through until you're waving the kids off to school.
phil&teds inline buggies allow newborns to lay flat from birth. But older kids can sit comfortably too, thanks to the super-sized, multi-recline seat. And when bub number two comes along, the unique phil&teds modular system means it configures easily for an additional child. Total win!



First pram tick of approval: You're one step ahead if you're planning on having more children.
If you're looking for the perfect pram for your newborn, there's a phil&teds that's just right for your growing family. Head to the phil&teds website for more information and stockists.