Trying to head out the door in the mornings and get the kids to have a healthy breakfast can be tricky – but we've found a way to entice them with some delicious kid-friendly breakfast bliss balls and tasty treats.
These mouthfuls are delicious and perfect for breakfast on the go, and they also happen to be healthy – so there's an added energy boost to start the day. Most of these can be frozen so you've got a ready-made, portable brekkie whenever you need.
Here are 11 kid-friendly breakfast bliss balls for busy mornings.
Apple donuts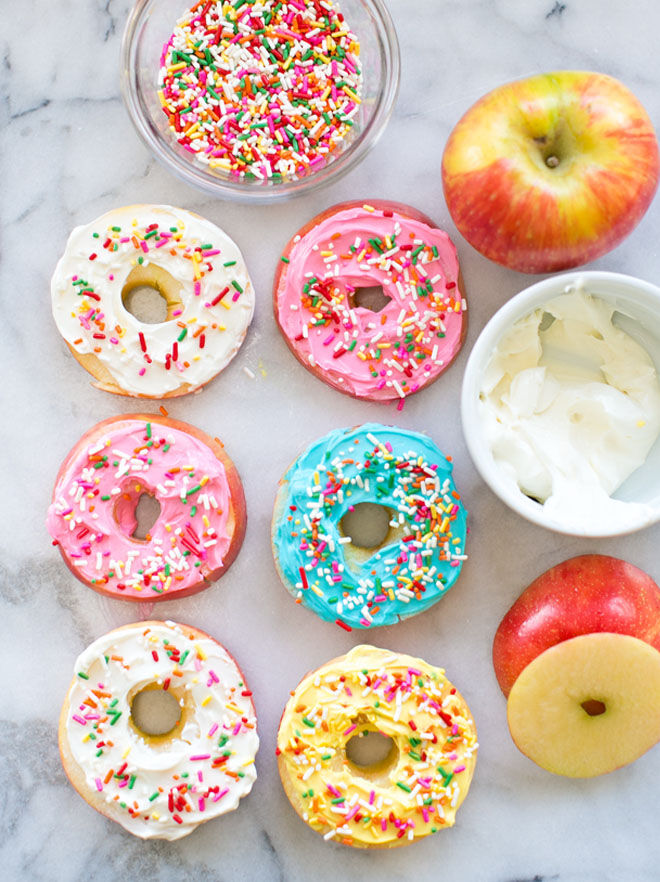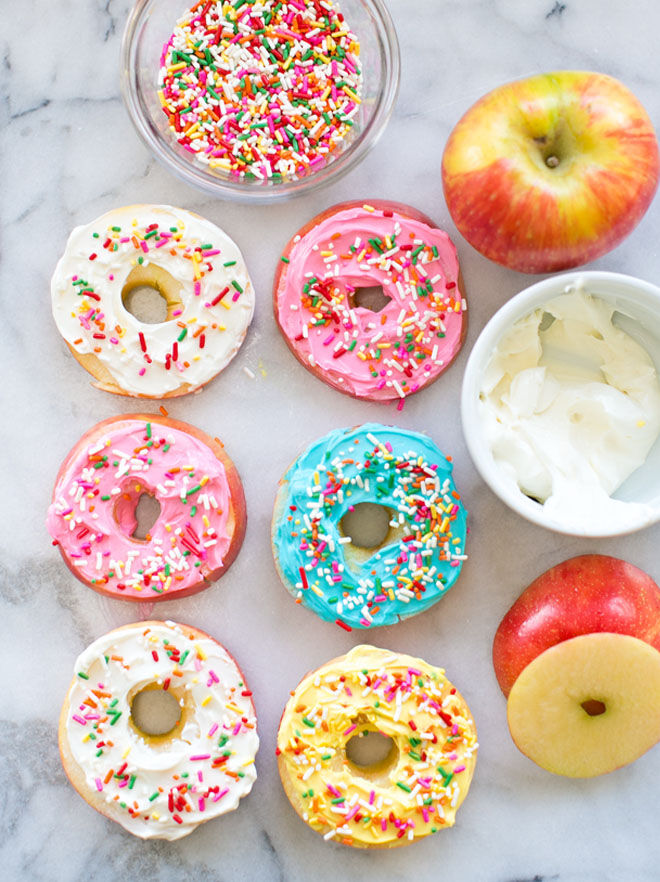 So simple and yet so beautiful. Just apples and cream cheese (and of course the sprinkles can be replaced with a healthy sprinkle of nuts or seeds). (via hello, Wonderful)
Banana Split Energy Balls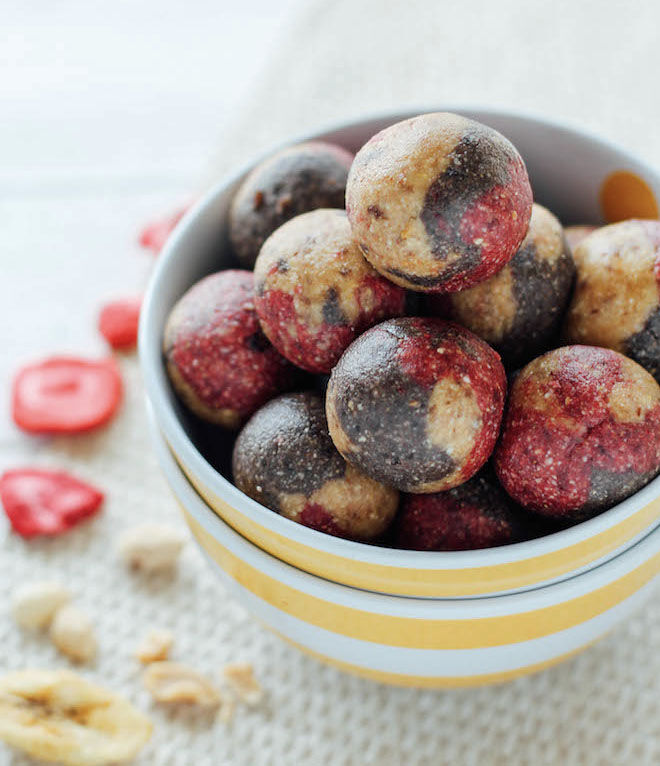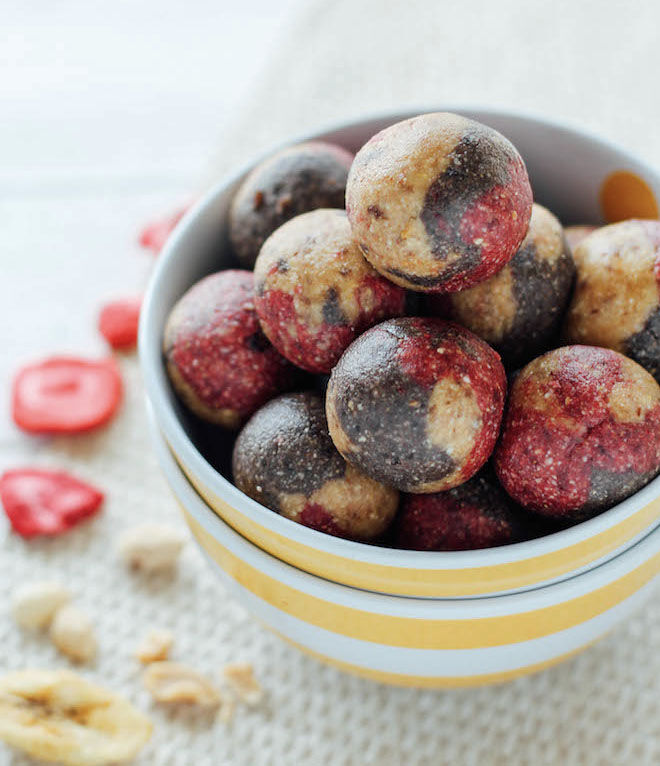 Could brekkie on the go be any more beautiful? Just like a real banana split, there's some chocolatey goodness in these too! (via Destination Delish)
Protein-Packed Breakfast Bites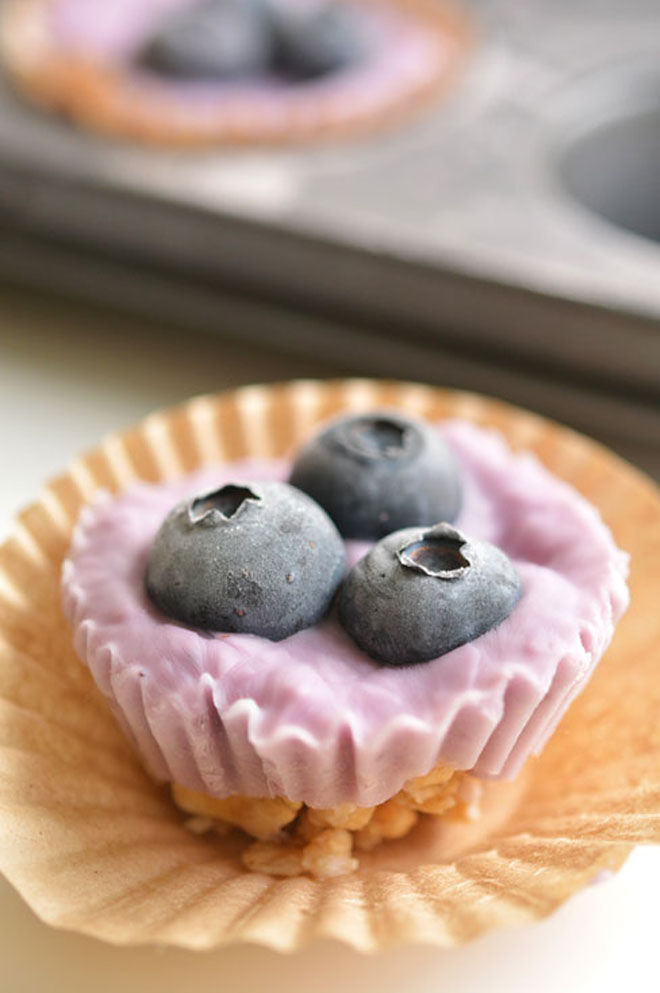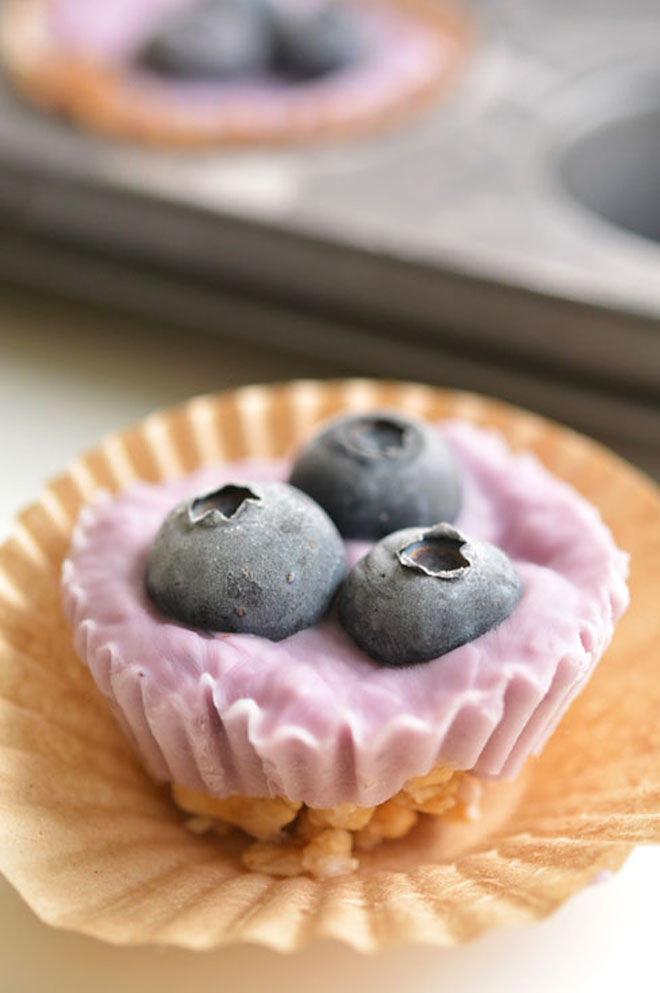 These little delights contain all the goodness from cereal, fruit and yoghurt wrapped up in a cute little package. (via One Little Project)
Oatmeal Cookie Energy Bites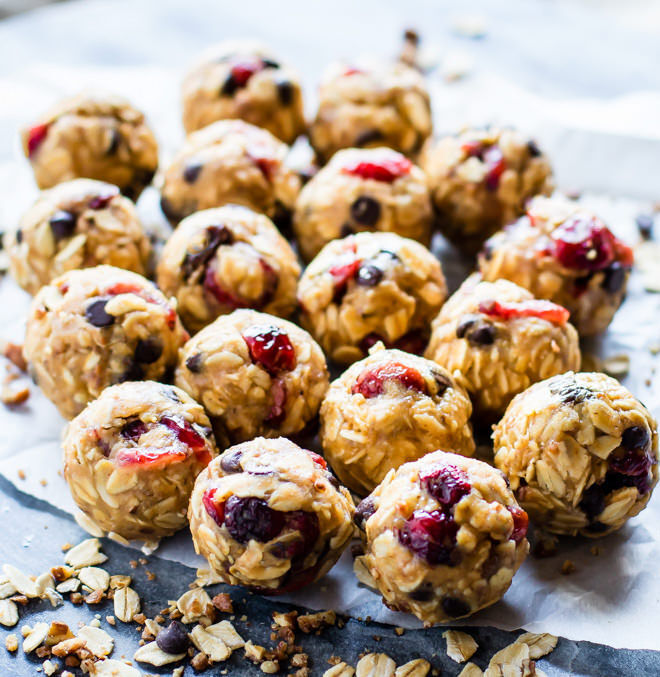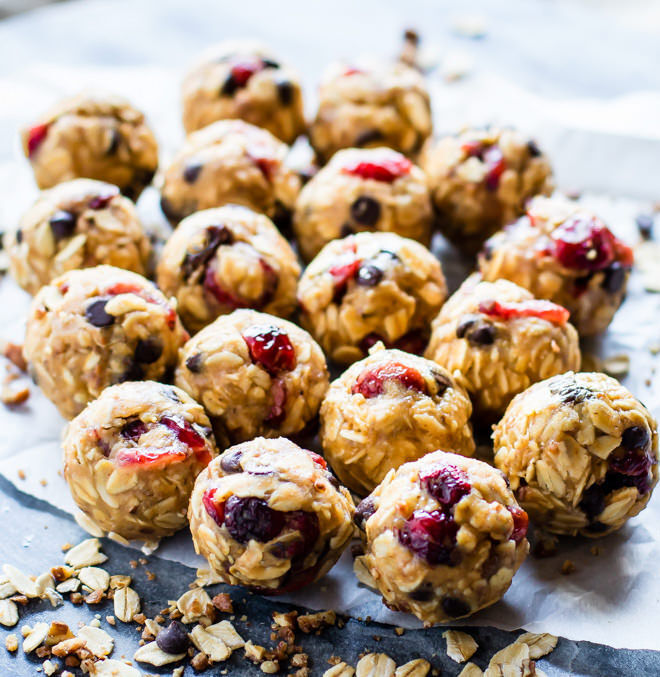 Healthy, wholesome and looking like they're draped in ruby jewels, this textural delight is gluten free and vegan friendly. (via Cotter Crunch)
Frozen yoghurt bark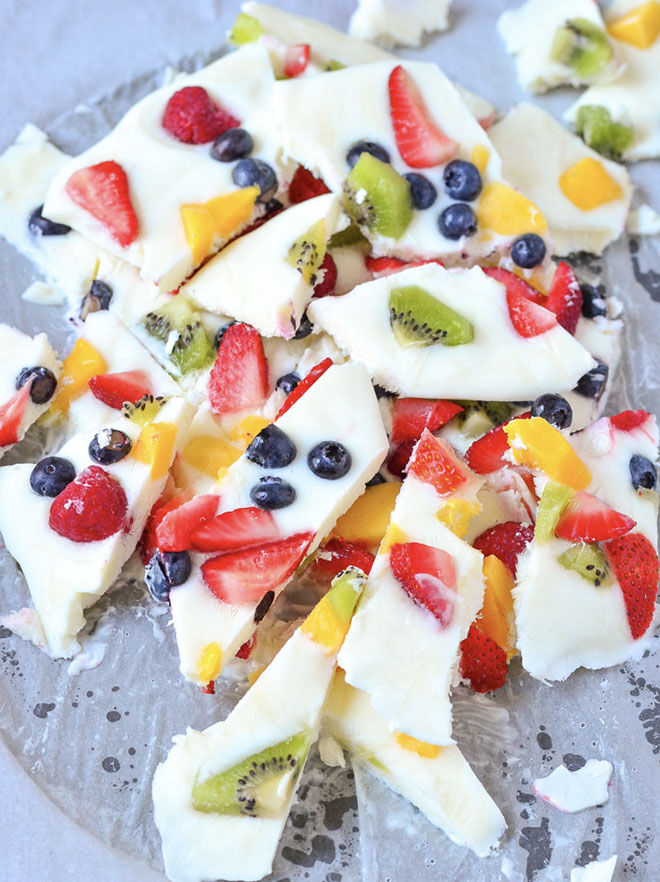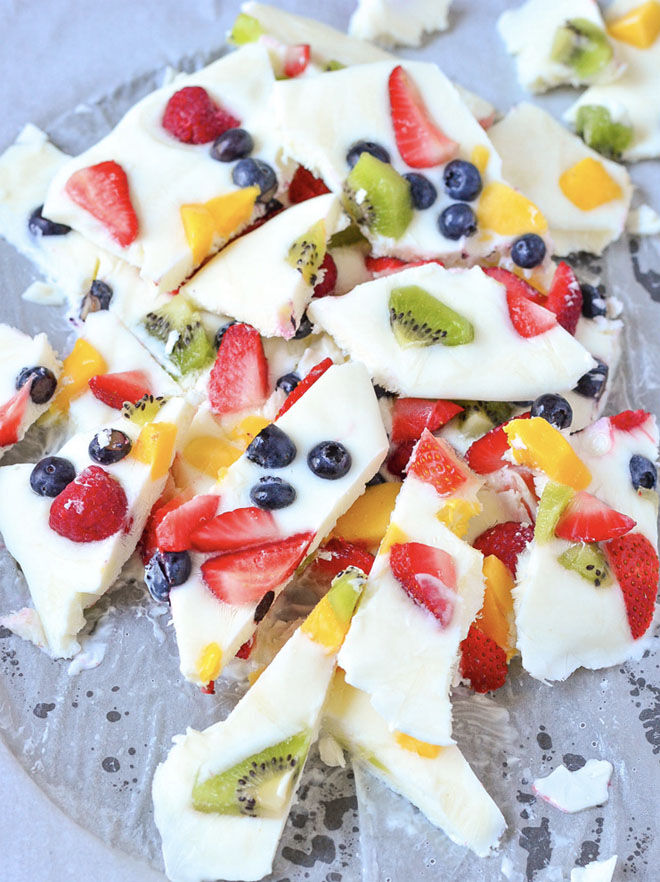 Have a tray of this ready in your freezer at the start of the week and you'll have a perfectly portable breakfast to last a few days. (via Courtney's Sweets)
Blueberry breakfast balls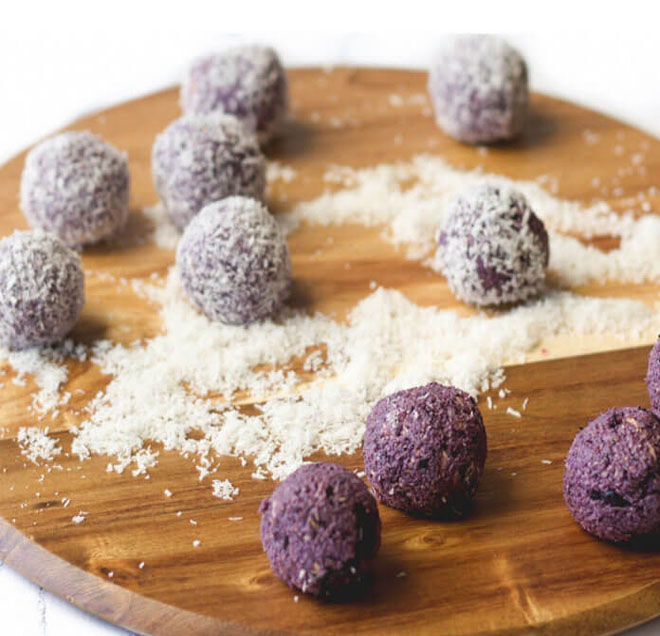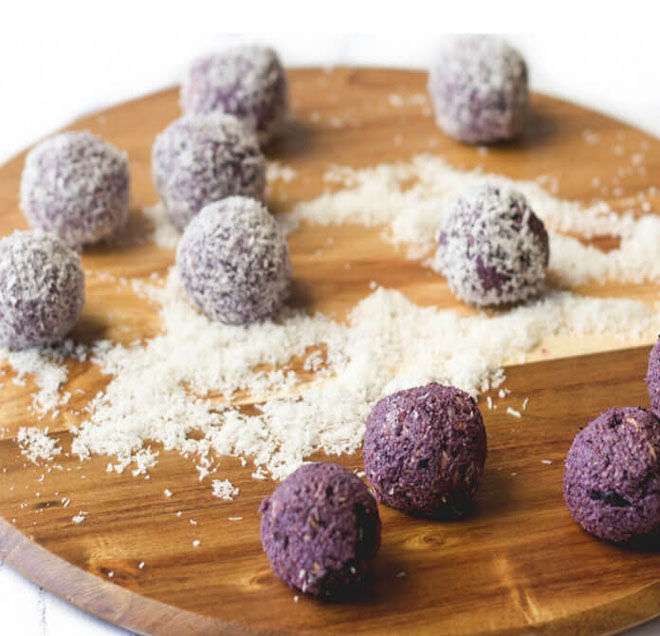 The gorgeous, vibrant colour of these balls comes from nothing more than blueberries. Nature really is beautiful. (via Healthy Little Foodies)
Breakfast fuel bombs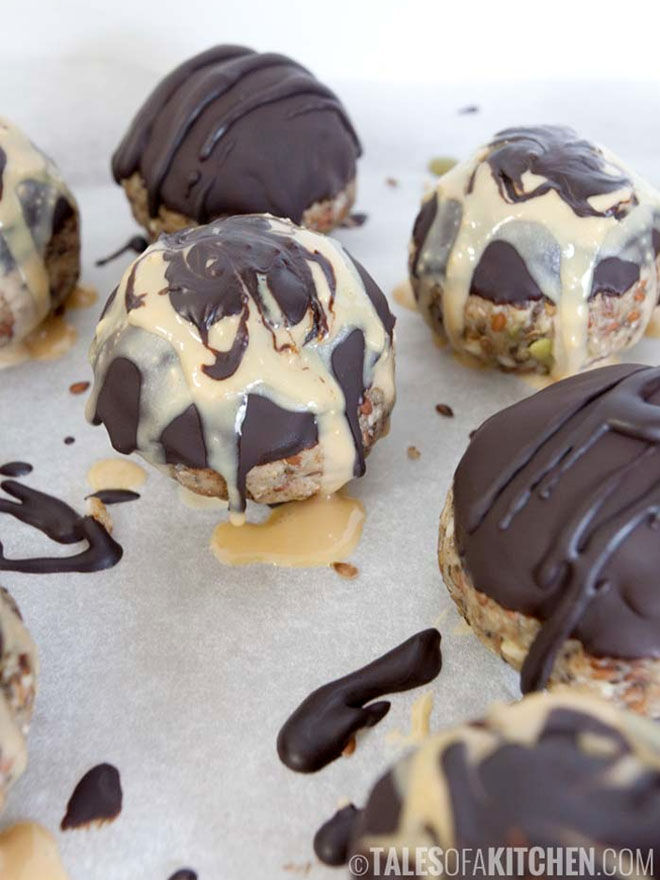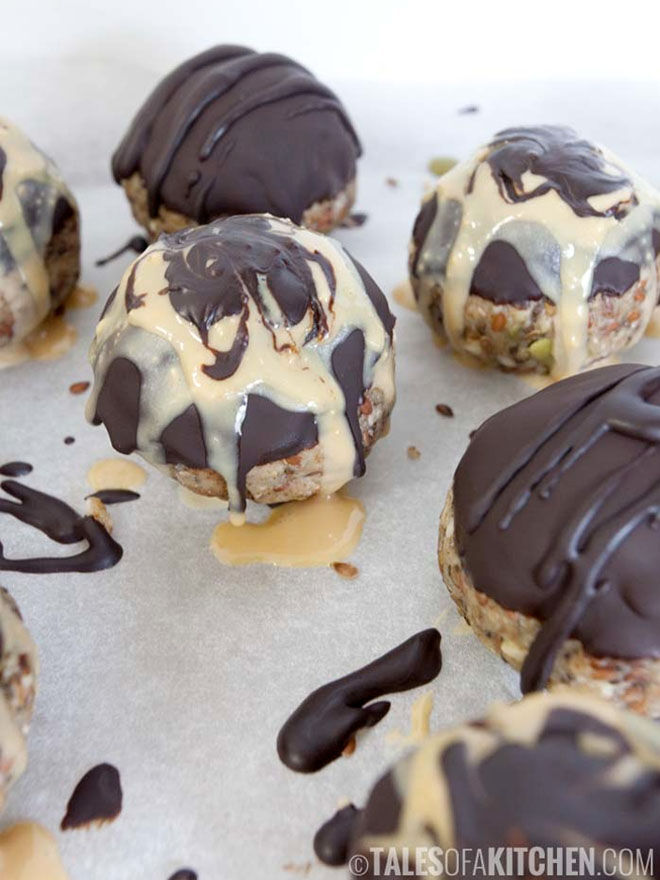 Packed full of energy-boosting seeds, these Breakfast Fuel Bombs will keep the tots going until lunchtime no worries. (via Tales of a Kitchen)
Apple Oat No Bake Bites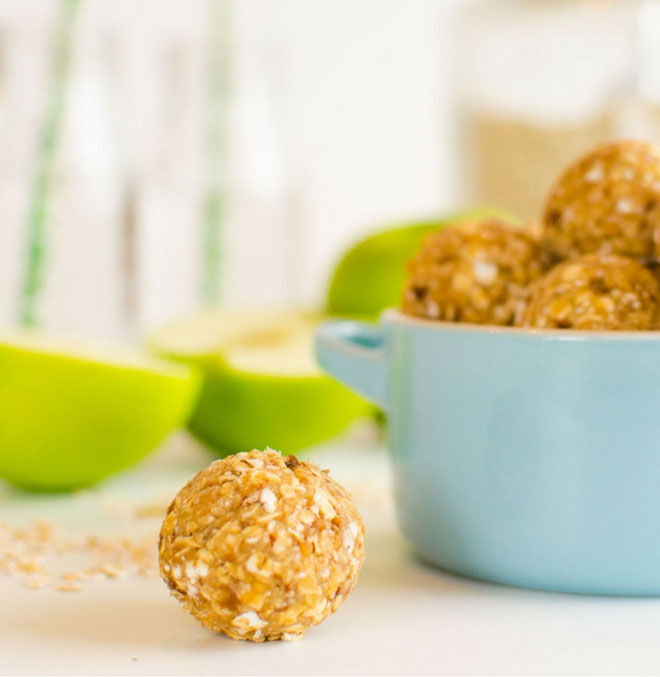 Oatey, appley goodness all rolled up into one convenient brekkie ball. A hint of peanut butter and the sweetness of raisins finishes these off perfectly. (via My Kids Lick The Bowl)
Frozen Banana Bites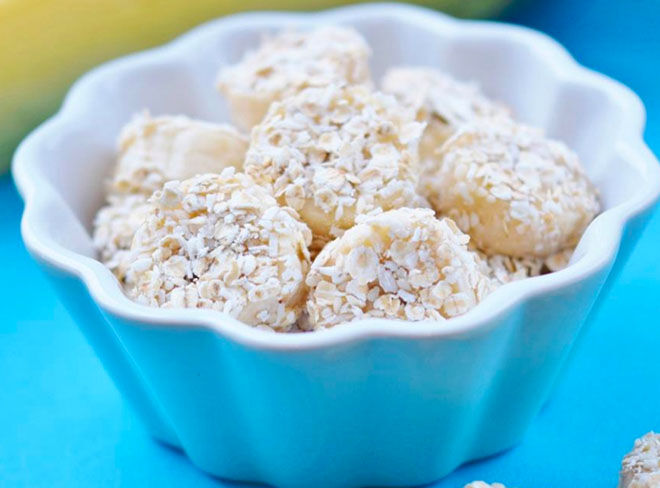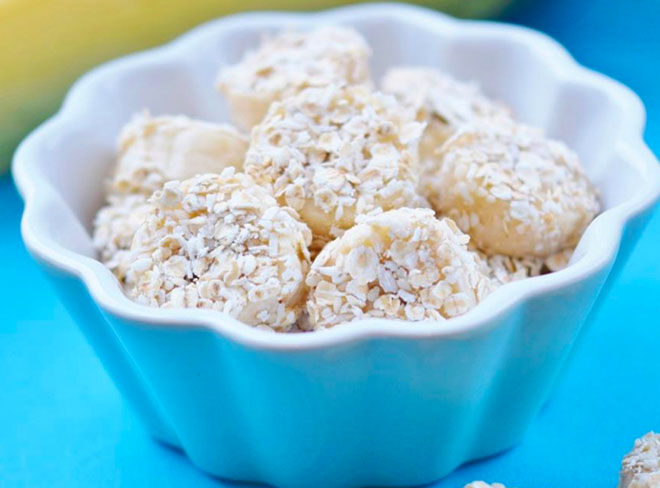 These little morsels are so simple to make, and are perfect for balmy mornings when the kids need something cool to kick-start their day. (via Eats Amazing)
Apricot Energy Bites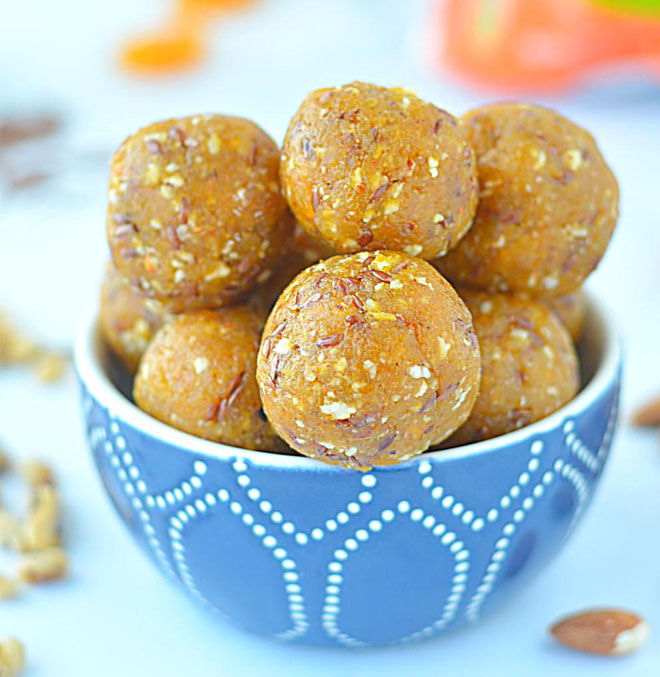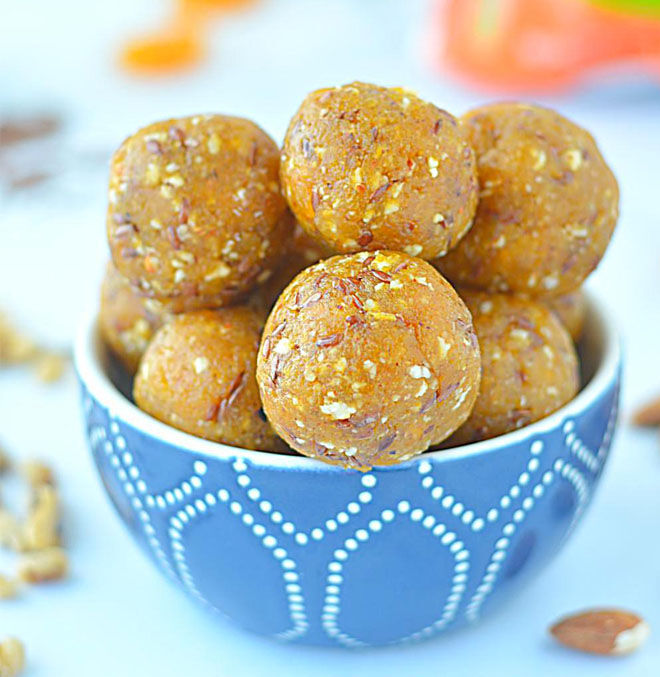 Guilt-free, crunchy and sweet these bites are choc-full of delicious nuts – so they're great for older kiddos who haven't shown any signs of nut allergy. (via Ruchis Kitchen)
Strawberry Breakfast Bites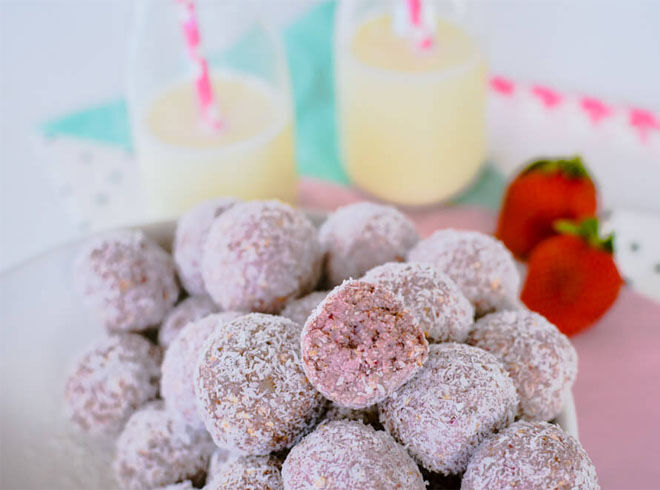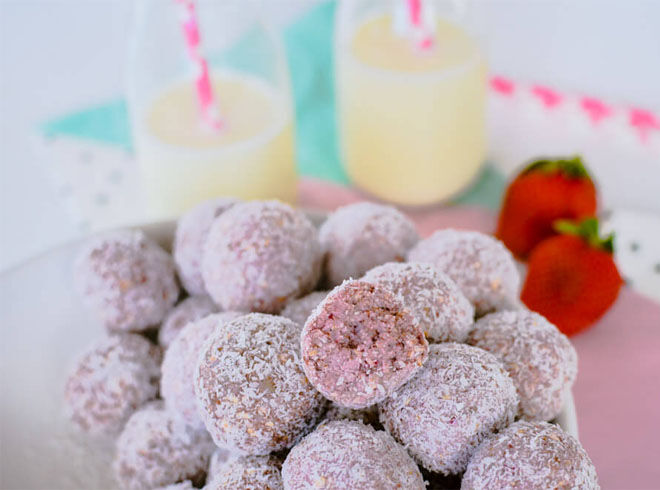 Nut free and low in sugar these pink delights will give the kids a natural boost to start their day. (via My Kids Lick The Bowl)
Now that you have the food processor out, you might as well get cracking on these all-time favourite 6 lunchbox bliss balls the kids will love!