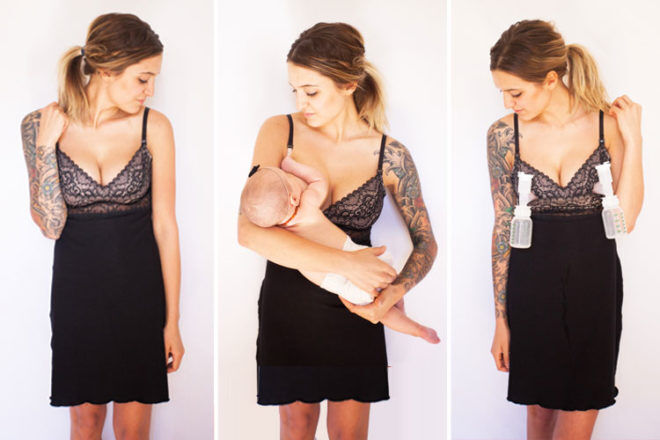 There'll be times you feel like a milk machine, but just imagine what you could get done if you didn't have to hold the breast pump while you expressed milk?
Pumping bras are a game-changer. They do the heavy lifting for you, leaving your hands free to get things done. Allowing mums to be the multi-tasking wonder women we always knew they were.
Here are our picks of the best pumping bras for your next feed.
Bravado pumping bra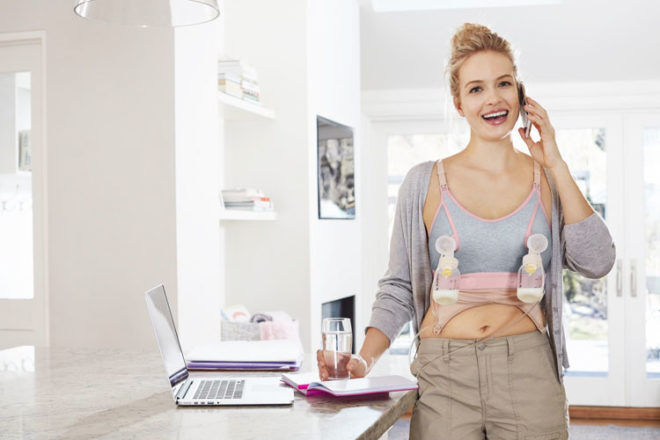 A real game-changer for hands-free pumping. The clever pumping accessory attaches securely to your nursing bra's B-clips for fuss-free pumping morning, noon and night. Also available in black.

---
Medela Pumping Bra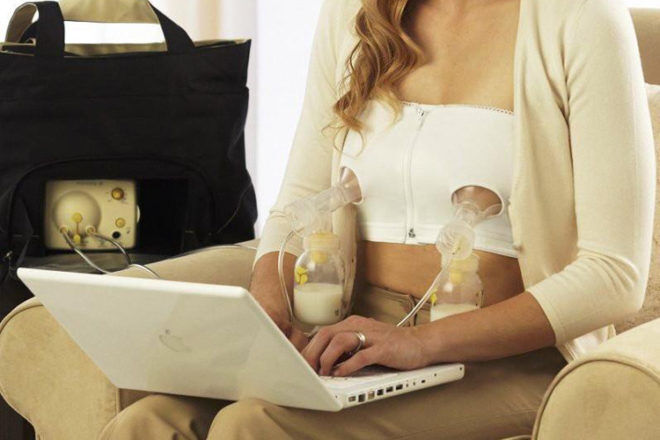 Compatible with the Medela Swing, Swing Maxi, Freestyle and Symphony, this pumping bra has comfort and convenience rolled into one. The one-piece design cleverly allows busy mums to get other things done in comfort.

---
Simple Wishes Pumping Bra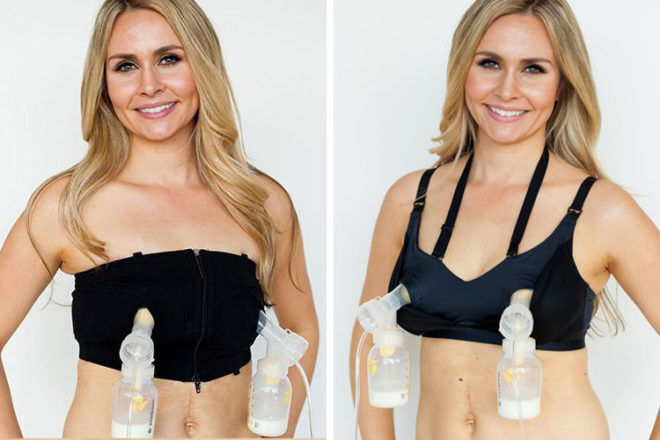 Do single or double pumping with easy access to a pumping panel. The seamless fabric means it's almost invisible under clothing when worn with the removable foam cups. A pumping bra that multi-tasks just like mumma.

---
Pumpease Pumping Bra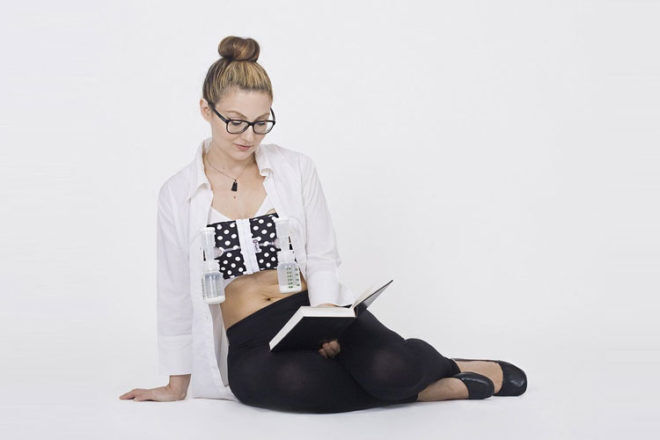 The Pumpease bra holds the pump securely in place while you read, write, text, surf, tweet, shop online or tend to bub. Simply pick your favourite colourful, print – there's an organic cotton version, too.

---
Haakaa Pumping Bra
This one has a zippy little feature – a zip up the front makes it easy to put on and take off. A layered, crossover slit design helps create a better seal for your pump.

---
Dairy Fairy Pumping Bra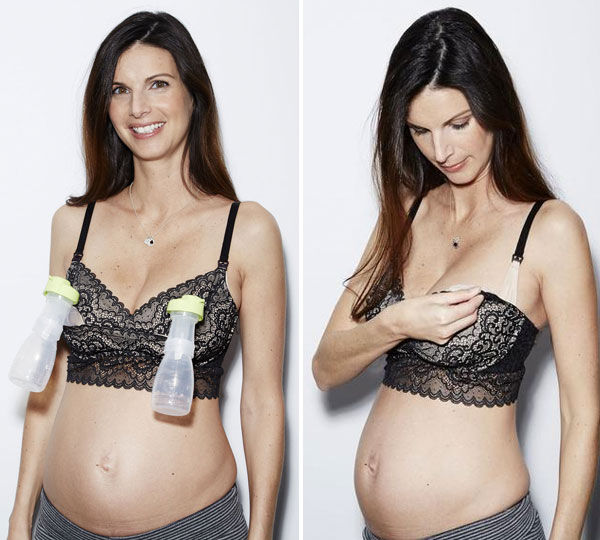 This lacy number looks just like the bras you used to wear before you had a baby. There's mini underwire from armpit to mid-centre for added support and comfort. Love!

---
Continue your search for the best pumping bra
If you're searching for the best pumping bra and you're not sure if any of these are right for you, continue your search online. Simply jump into one of our closed Baby groups and ask thousands of other Australian mums what they recommend – 'What to buy' is the most talked-about topics, followed by MIL vents!
Click below and join your group today!