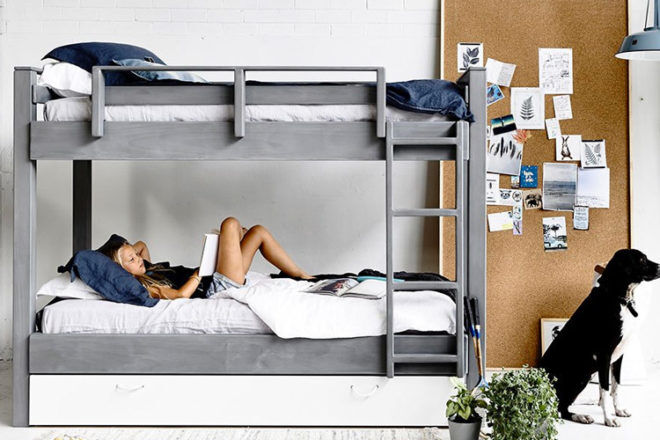 Bunk beds are the hero of a shared room: from giggly cuddles in the bottom bunk to sleepy adventures on the top, it's the stuff sleepover dreams are made of.
But any mum who has had a bunk will tell you, changing the sheets on the top bed can be a real workout. So is there an easy way to do the sheet swap without working up a sweat? Apparently so!
Here are six tricks to try when you're changing the top bunk bed sheets this week.
Use sheet grippers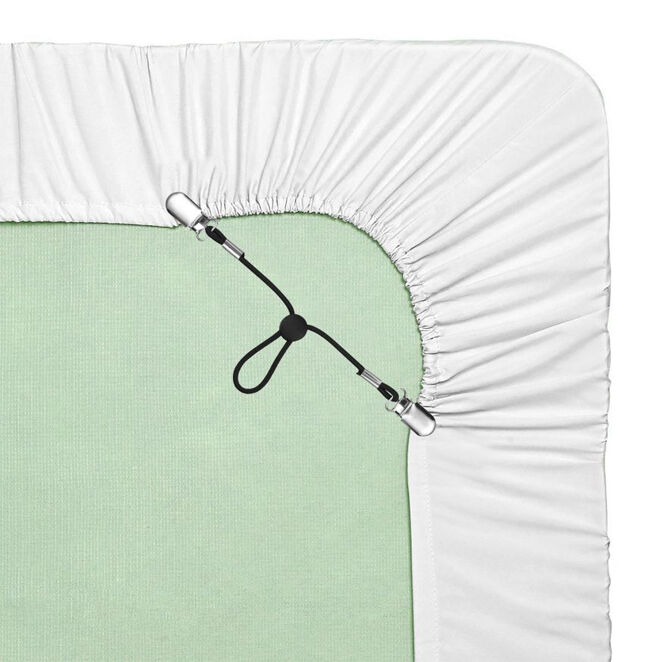 These nifty Bed Sheet Grippers ($14.95) are designed to keep sheets in place, and if you have a bunk you can easily pop them on from underneath (depending on what's underneath the top bunk). If your kiddo tends to toss and turn during the night (which usually means redoing the bed sheets every morning), these are a great option.
Get the kids to help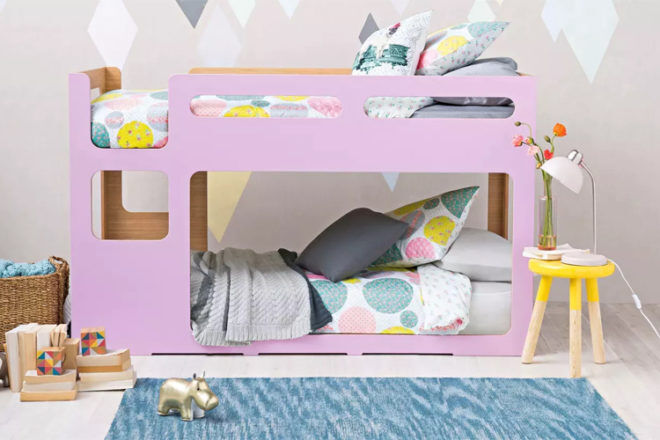 Given that in Australia it's recommended kids should only sleep in top bunks once they're over nine years old, it means they're old enough to lend a hand making their bed.
Get them to head up and tuck in the top two corners of the fitted sheet, then once they hop on top of the sheet, fit the lower two corners. Job done, and a life lesson learnt – win-win! (Bunk via Domayne).
Pull the bed off the wall
If your bunk bed rests against a wall, this makes it impossible to get the far side. Pull the bed away from the wall so you can access every corner when making the bed. If you have the room, try and keep the bed like this permanently.
Take it off
You don't need to take the mattress completely off the top bunk (although you can), just rest it half on the bed and half off. Pop the sheet around the side of the mattress hanging over the edge, then keep moving the mattress around so you can reach the other side. Throw the doona on top, before sliding it back into place.
Use a stool
Being higher makes it easier for your arms to reach the far side of the sheet, so hop on a stool. If you have someone taller than you in your house (hubby, partner, older child), outsource it!
Clever, quick zip sheets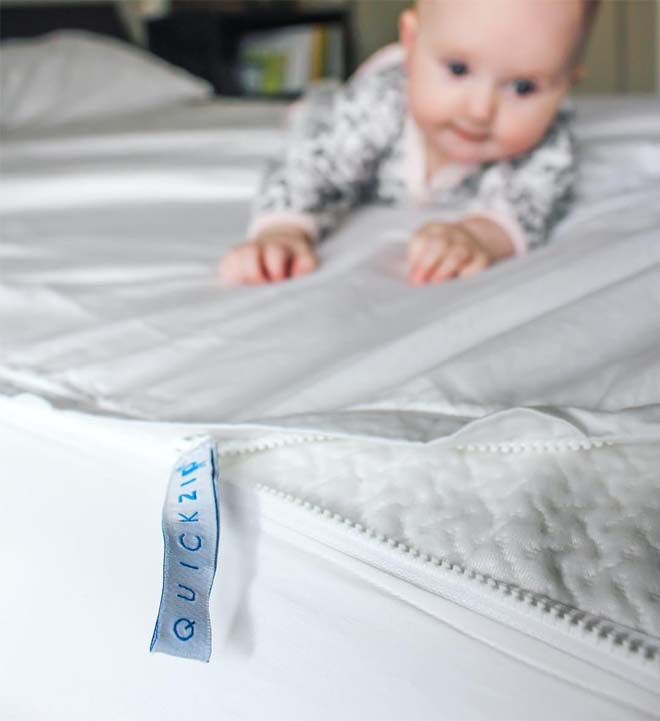 Here's a genius product that will end all of your bunk bed changing woes. QuickZip sheets (from US$55.99 plus shipping) have two pieces – a base that remains wrapped around the mattress, and the top which zips on. Just pop the base on one time and you'll never have to lift the bunk mattress to change the sheets again. The zip-on sheet can easily be unzipped and removed for washing and changing. So clever!
Now that you're a whizz at making top bunk beds, check out these insanely cool and quirky loft beds.
(Lead image: House of Orange)