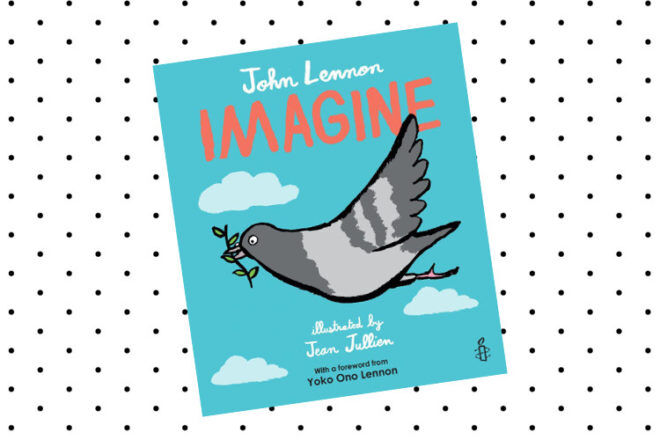 Imagine by John Lennon
"Imagine all the people living life in peace. You may say I'm a dreamer, but I'm not the only one. I hope some day you will join us, and the world will be as one."
Such powerful lyrics that more than 45 years after they were penned by John Lennon, they're more relevant than ever and will be introduced to a new generation through this simply beautiful picture book, Imagine.
A little pigeon dares to imagine peace on earth and makes it her mission to spread the message of tolerance to the world. The book brings Lennon's written words to life through the illustrations of a busy bird trying to encourage everyone to live together in harmony.
The pigeon's dedication to the cause is infectious. You'll be left feeling hopeful that if children take notice of the book's message,  the future is in good hands.
Royalties from the sale of the book will be donated to Amnesty International.
Available from Book Depository with free worldwide shipping.
Take a peek …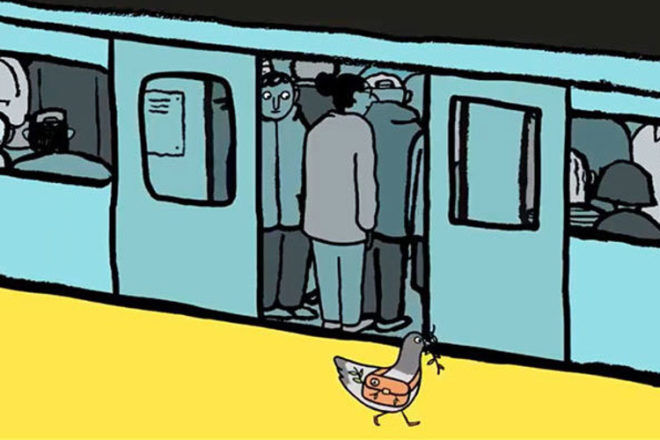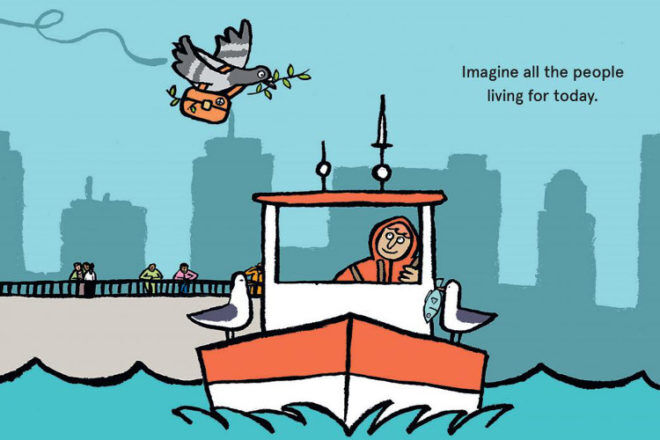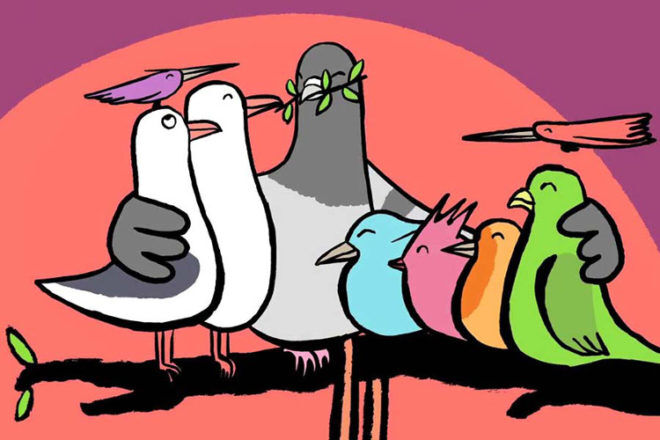 Title: Imagine
Author: John Lennon
Illustrator: Jean Jullien
For ages: 4-6 years
Publisher: Frances Lincoln Publishers Ltd
Publication date: September 2017
Format: Hardcover
ISBN: 9781847808967
About the author
John Lennon was a beloved English singer, songwriter, musician and activist who co-founded the Beatles. Imagine, which he composed in one session sitting at his piano, has become a worldwide anthem of unity and hope.
If you love books take a peek at some of the other wonderful book reviews in our Mum's Grapevine book library.