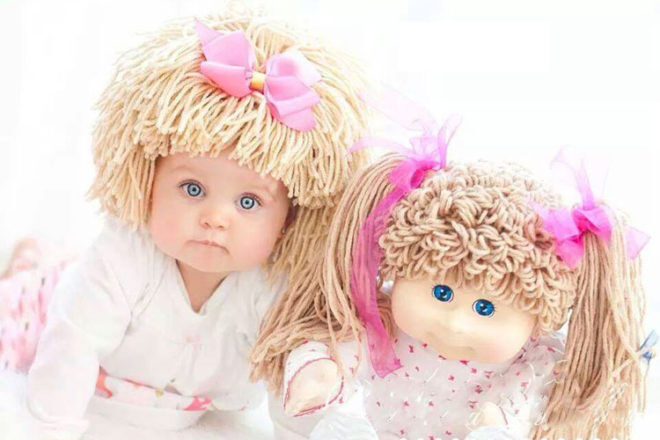 Growing up in the '80s was awesome for so many reasons – remember BMX Bandits, Rainbow Brite and Cabbage Patch Kids? Now you can have your very own walking, talking, living Cabbage Patch doll with these wooly wigs.
Not only are these Cabbage Patch wigs achingly adorable, they also double as a beanie – win-win! Just measure your bub's noggin and choose from a bunch of colours. The wigs come with a removable bow, and they're crocheted to make sure they're stretchy and safe for little ones.
Available from Etsy seller YumBaby.