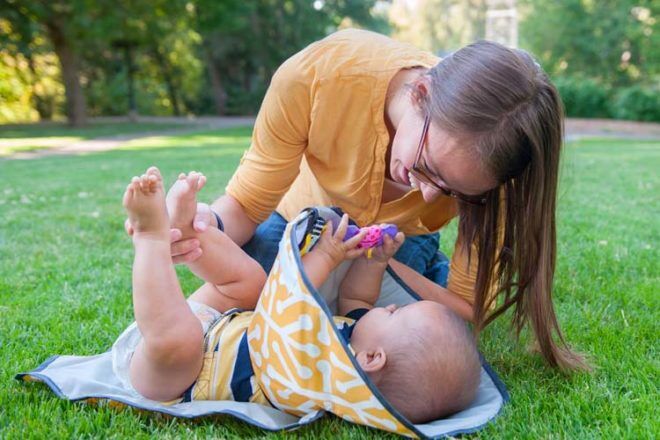 Little hands can get into a whole lot of messy trouble during nappy changes and trying to achieve mess-free nappy changes with a squirmy bub is like an Olympic sport.
That's where the fabulous SnoofyBee changing pad comes in handy. It keeps babies entertained, and their hands from reaching their bottoms, resulting in mess-free nappy changes everytime. It's a three-in-one marvel that can be used at home or out and about.
The Clean Hands Changing Pad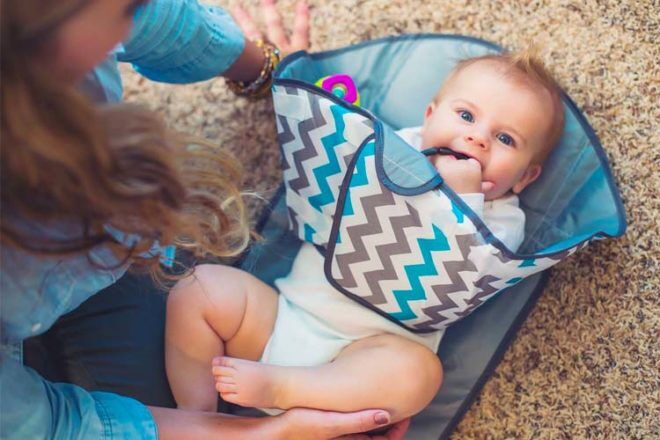 The SnoofyBee Clean Hands Changing Pad is a changing pad, nappy changing time play mat and a nappy clutch all in one. It quickly unfolds into a pad, baby is placed on top, and then the flaps are folded over and held in place with velcro so bub's hands are kept away from the business end.
Attach some distraction toys to the toy clips on the flaps and baby won't even know they're having their nappy changed. It then all folds back up into a neat little clutch, which includes a little pocket for nappy change supplies.


The SnoofyBee changing pad (US$29.99) plus postage to Australia.