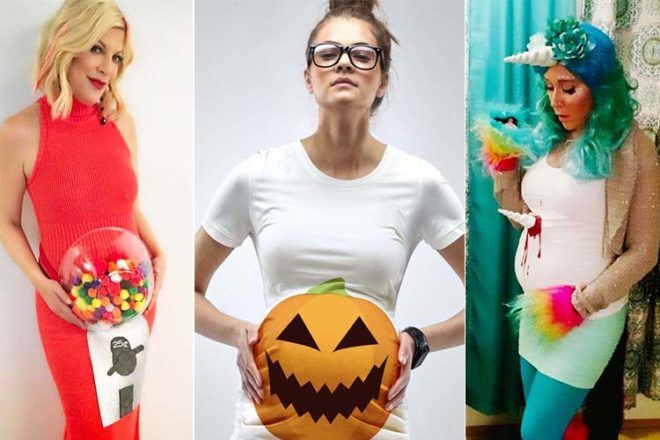 Got a bump on board for Halloween? You're going to need a costume with an extra evil twist of genius.
As All Hallow's Eve approaches, thoughts turn to trick or treating, and being pregnant means you've got the ultimate awesome accessory. Baby bumps can be dressed up, painted and decorated to take Halloween costumes to the next level.
Here are 17 creepily creative pregnant Halloween costumes for mammas with baby bumps.
Belly of bones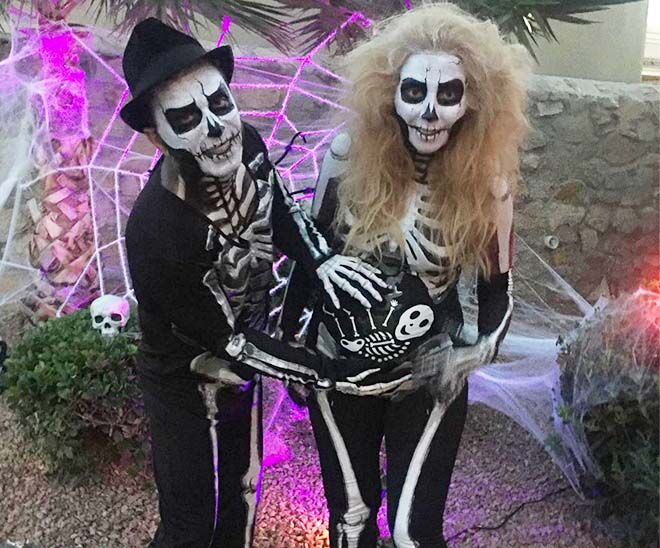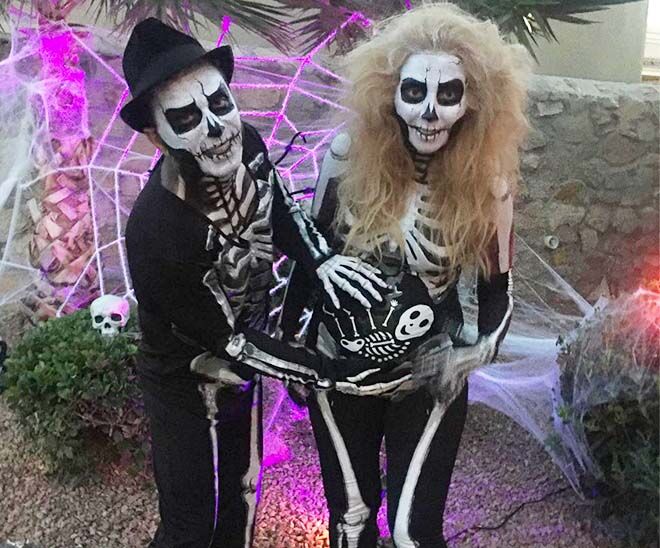 Hello in there! Give your skeletal costume an authentic ghoulish edge with a waving skele-baby. (via Aiden Nami)
Did you swallow a …?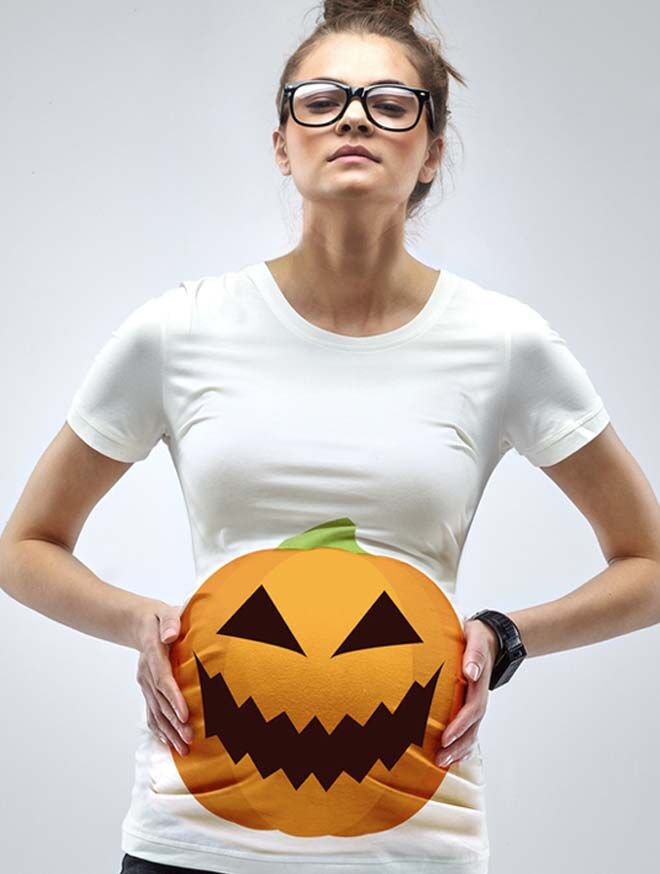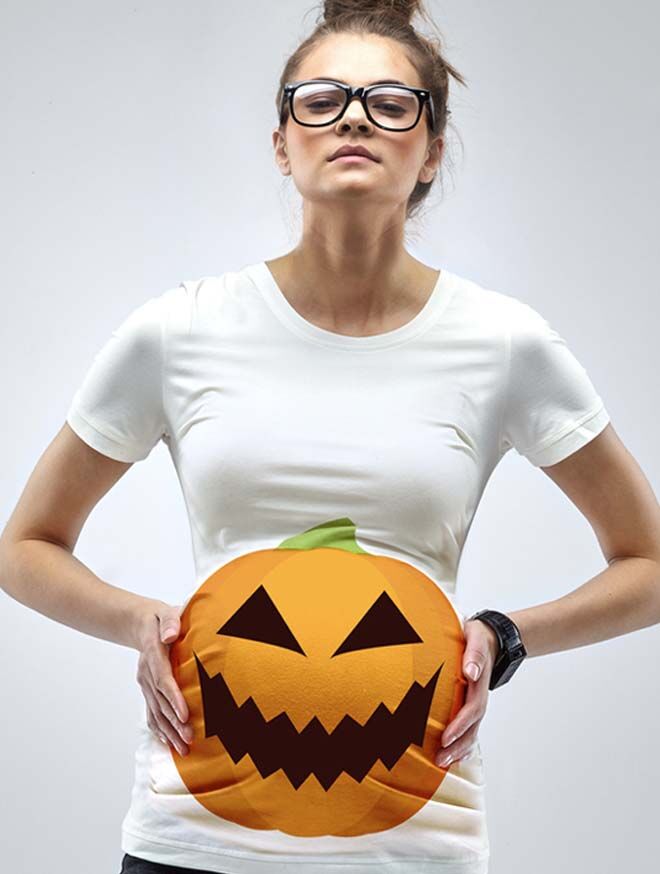 It may be simple, but it sure speaks the truth. Yep, totally feels like you've swallowed a pumpkin.
A long time ago, in a belly far away …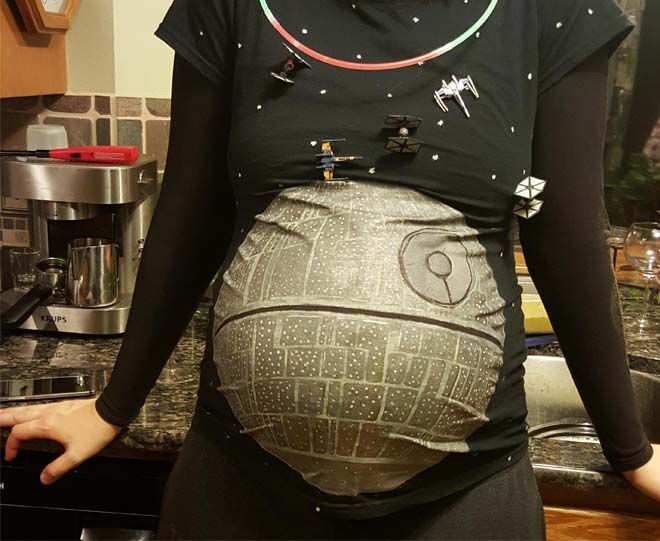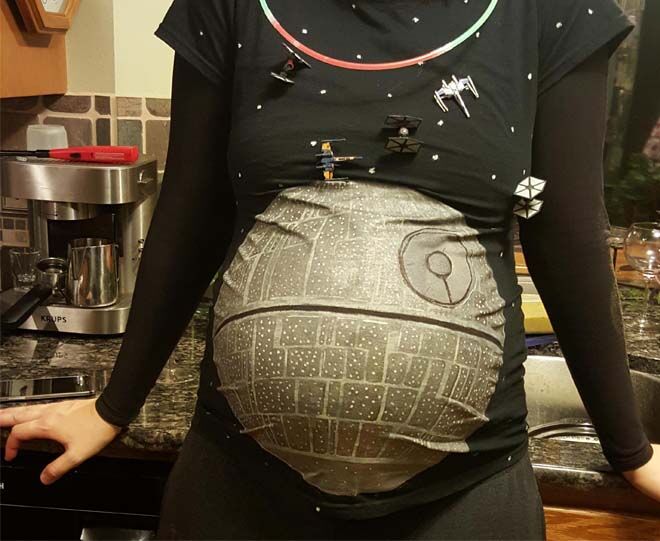 The cutest darn Death Star this side of the Dagobah system. (via Imgur)
Do you wanna build a snowman?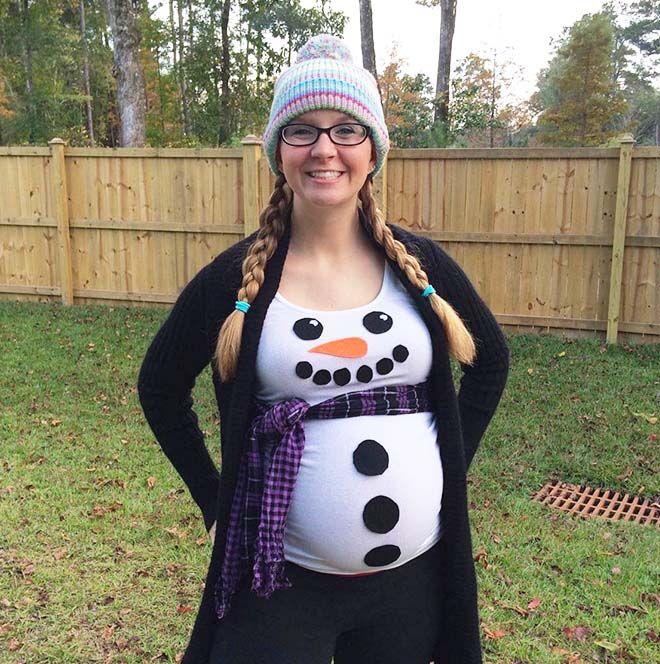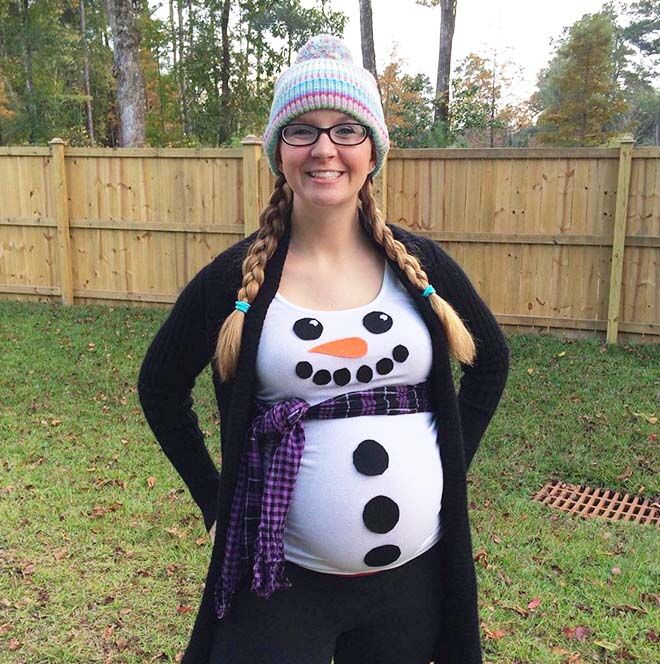 A white tee, a few cutout pieces of fabric and a scarf is pretty much all you need for this clever creation. (via thehufflepuffmom)
Mind the pip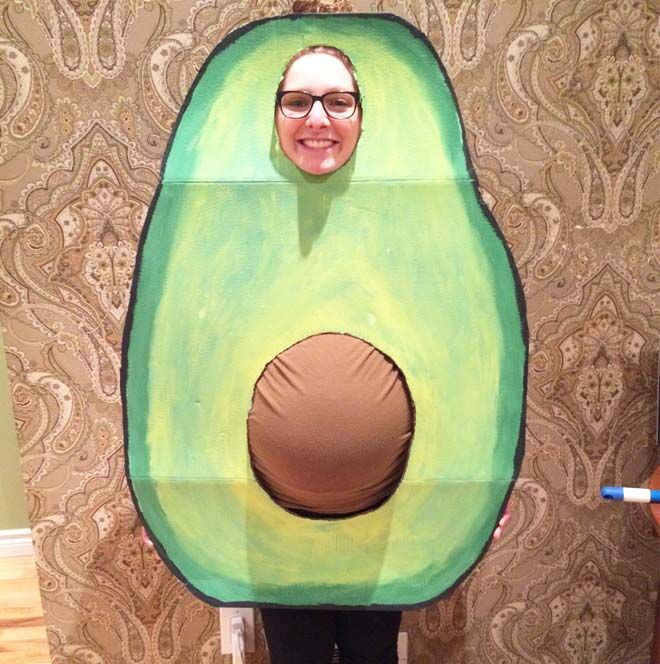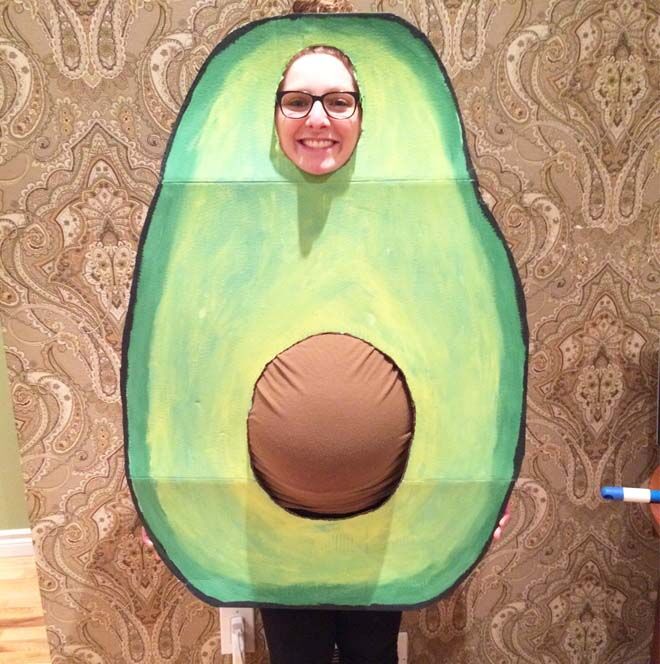 The tastiest piece of cardboard you ever did see – go on, 'avo' go! (via Imgur)
I see a baby in your future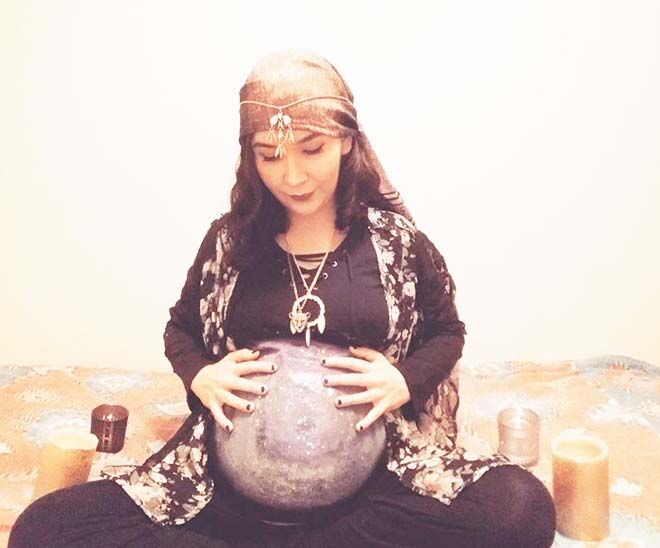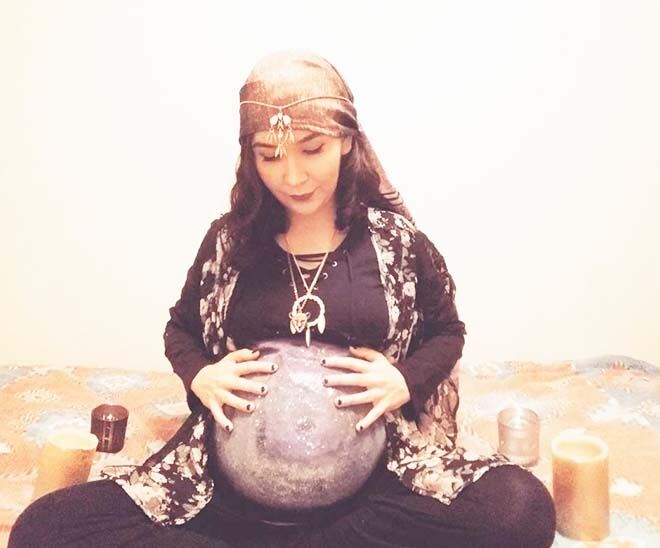 Get your glitter on to create this gypsy-inspired crystal ball costume.  (via Nadine Grandjambe)
Gum ball boo!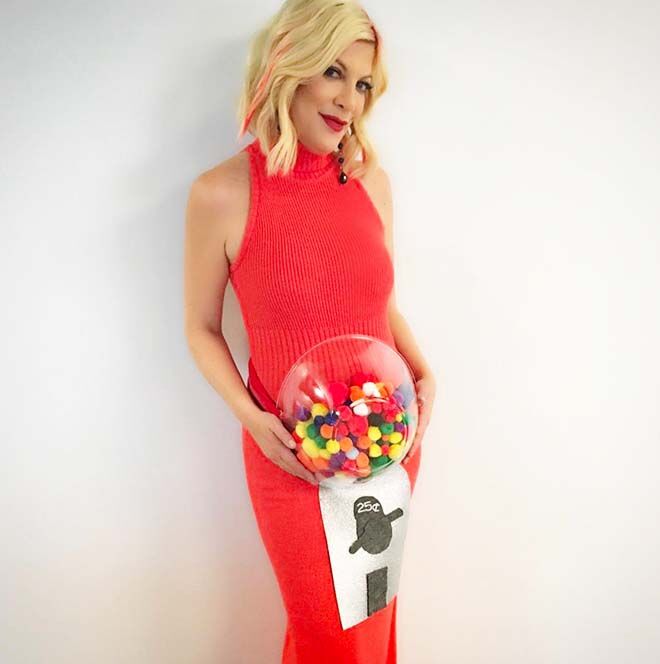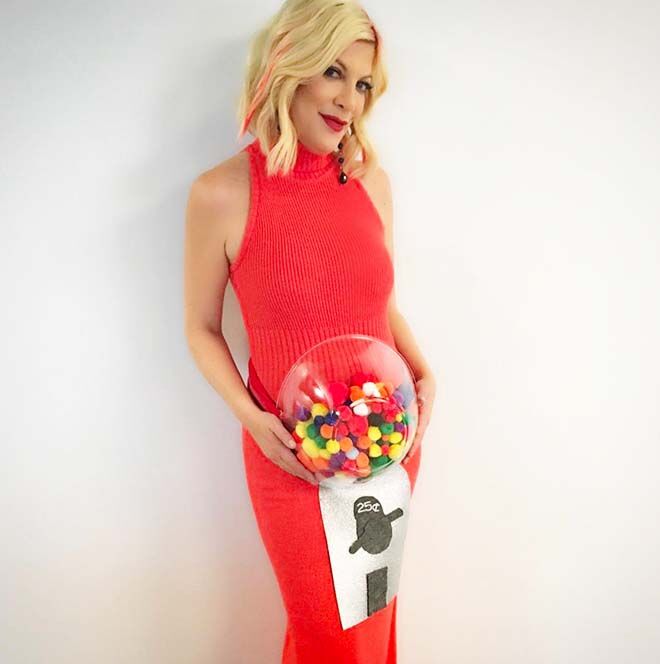 A plastic bowl, coloured pom poms and a little bit of creative flair and you have the sweetest gumball machine costume. (via Tori Spelling)
Ride the wrecking ball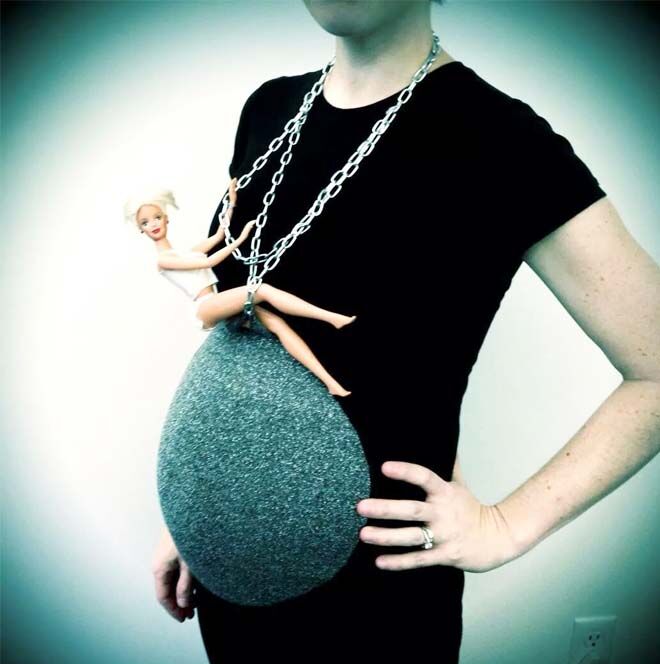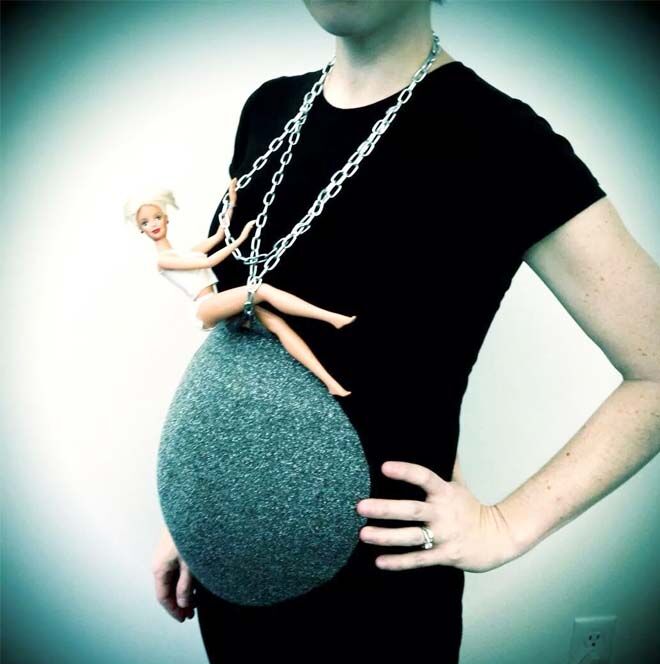 Because Halloween just wouldn't be complete without a touch of Miley Cyrus. (via Imgur)
Udderly hilarious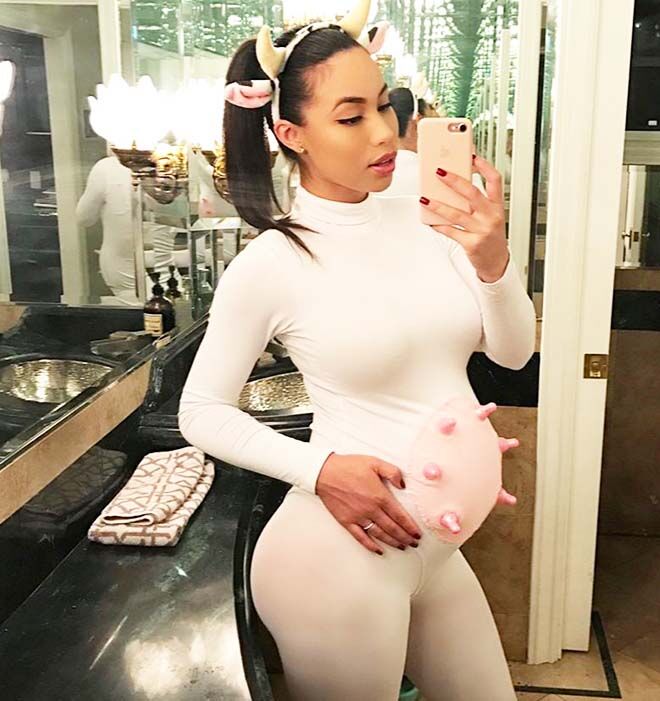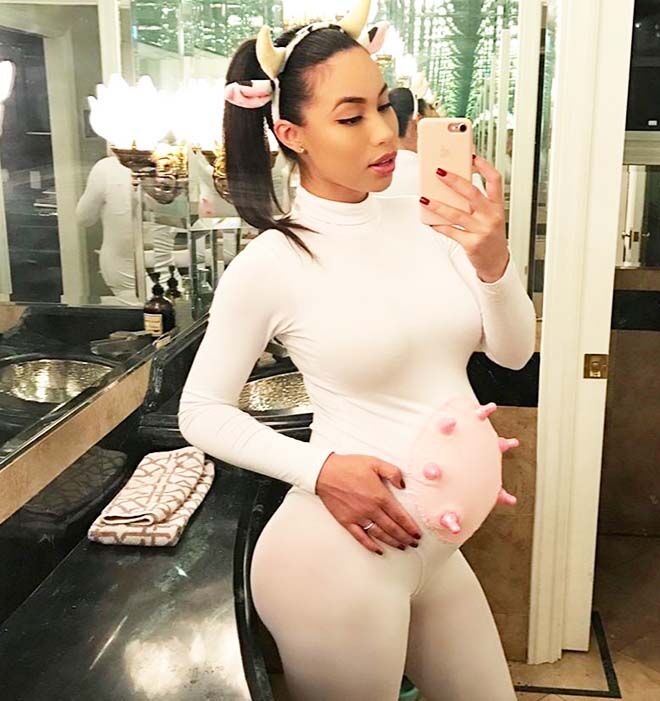 Trust us, there are times after you give birth this is exactly what you'll feel like. (via giselle_mybelle)
Uni-horn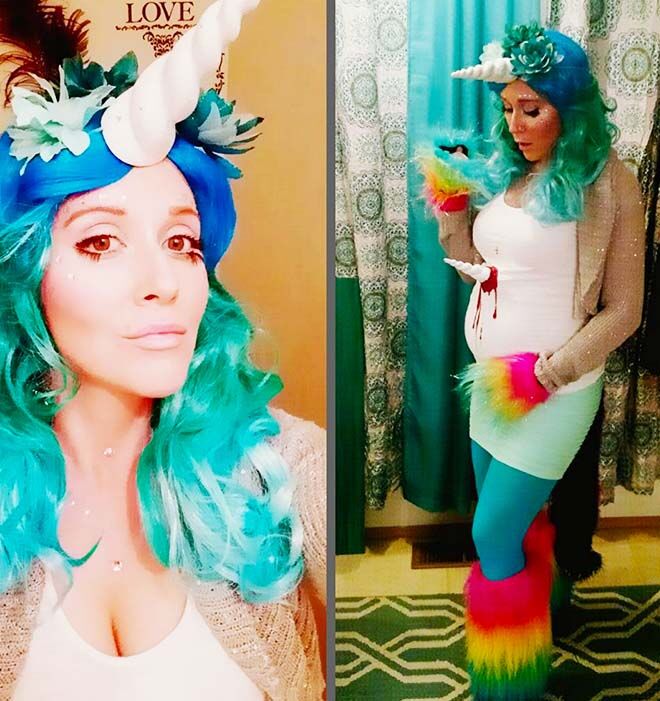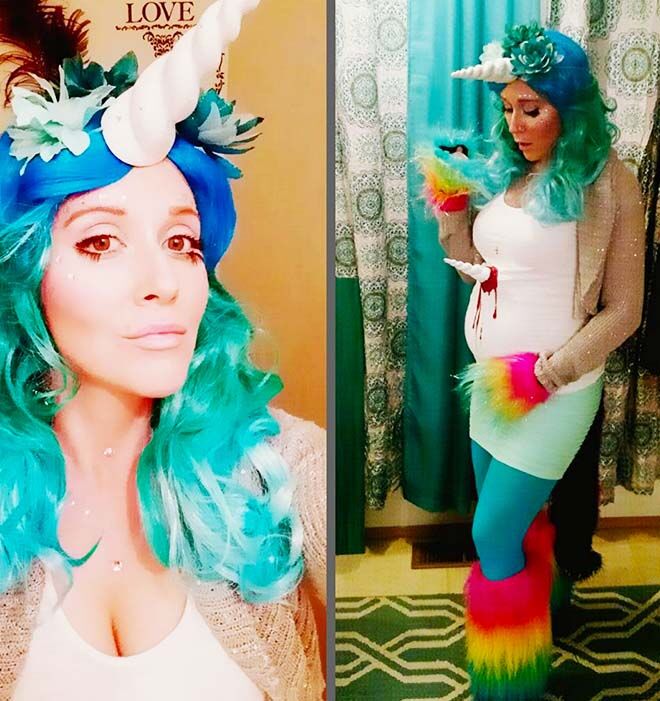 Ouch! And we thought unicorn babies would be all glittery and ride rainbows. (via Lindsey Bustamante)
The force is strong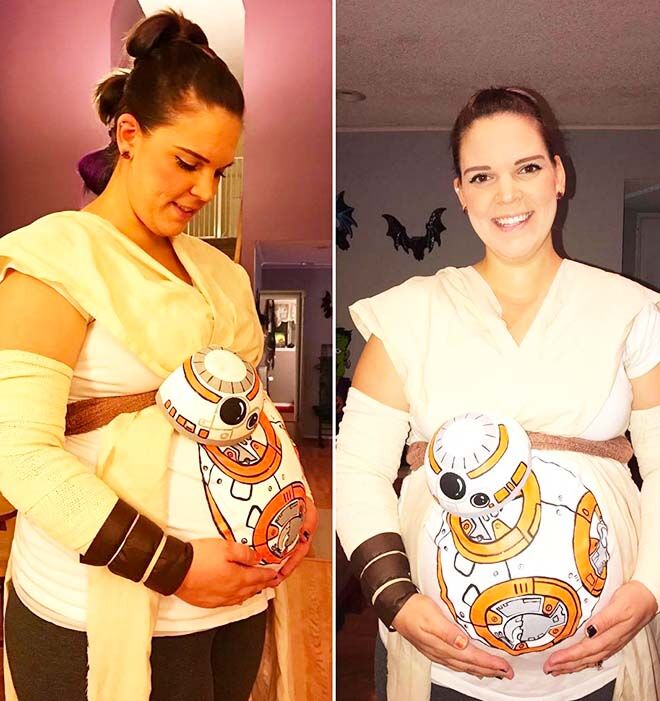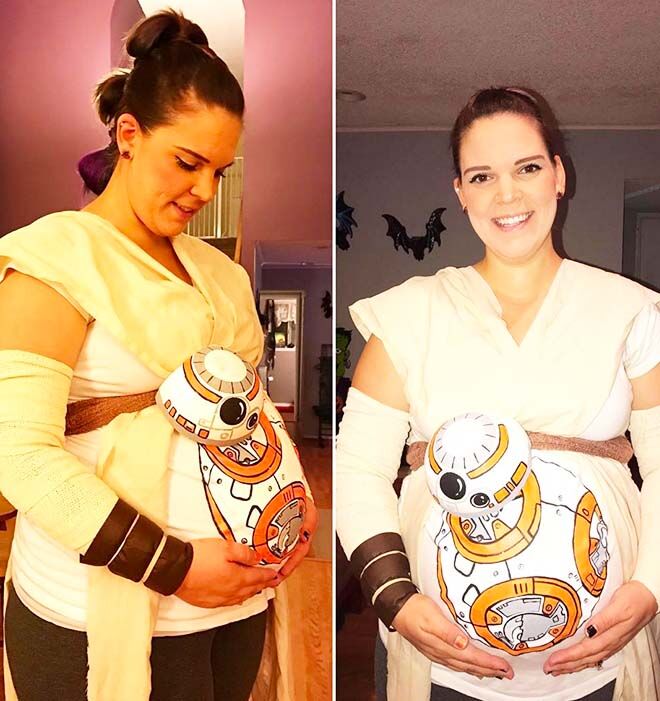 Rey and BB-8 from Star Wars? More like Baby-8. (via Rachel Schamp)
A bun in the oven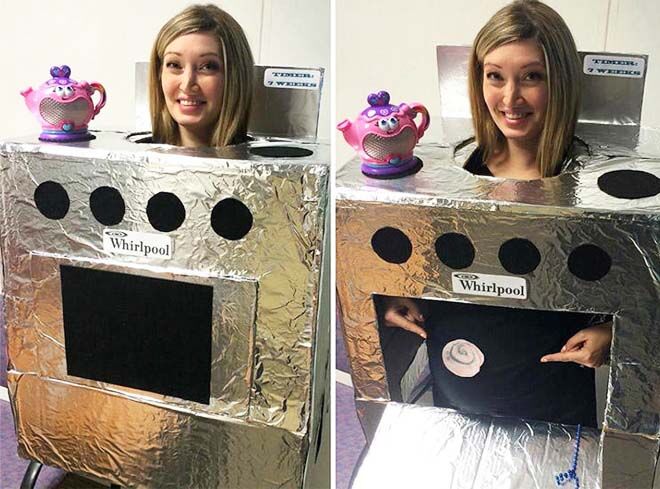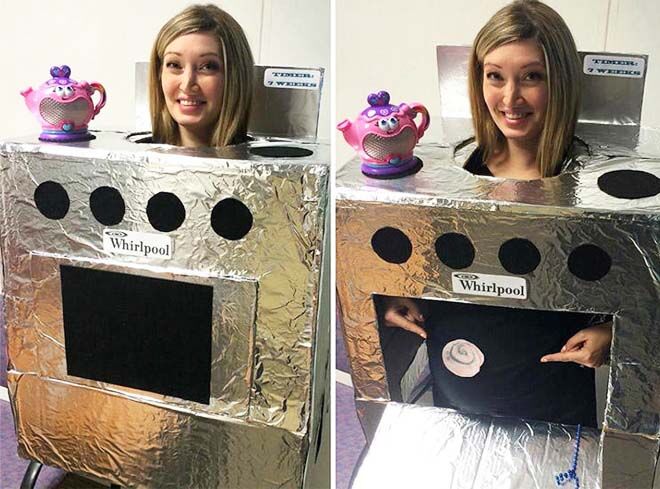 The perfect costume for a Halloween pregnancy reveal. (via roxsteady13)
Violet your turning violet!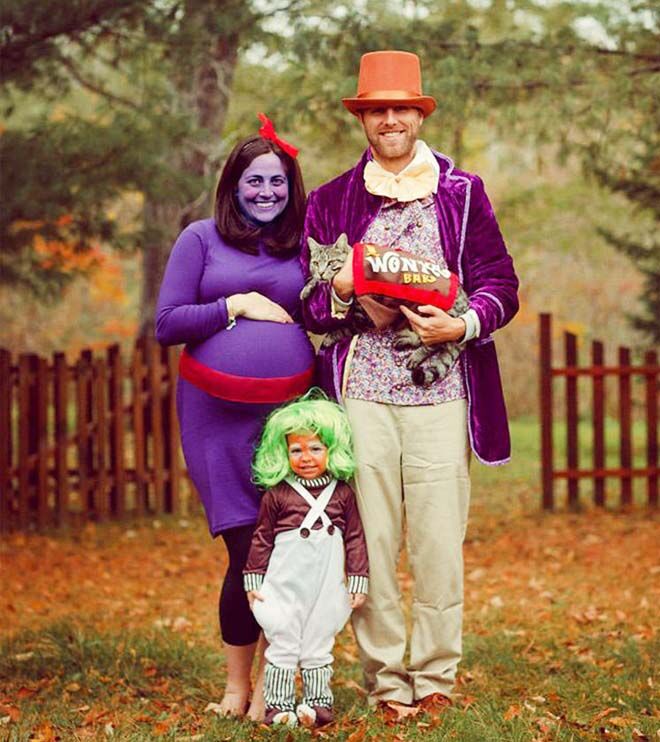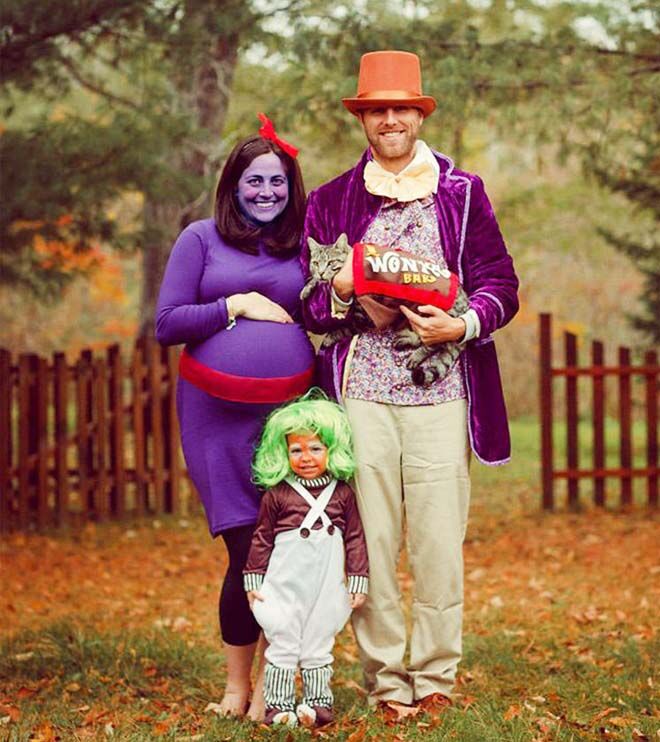 This adorable family costume idea (even the cat's involved) is finished perfectly with a very violet Violet, who's in the process of turning into a blueberry. (via Angela Scheiderich)
Monstrous Mike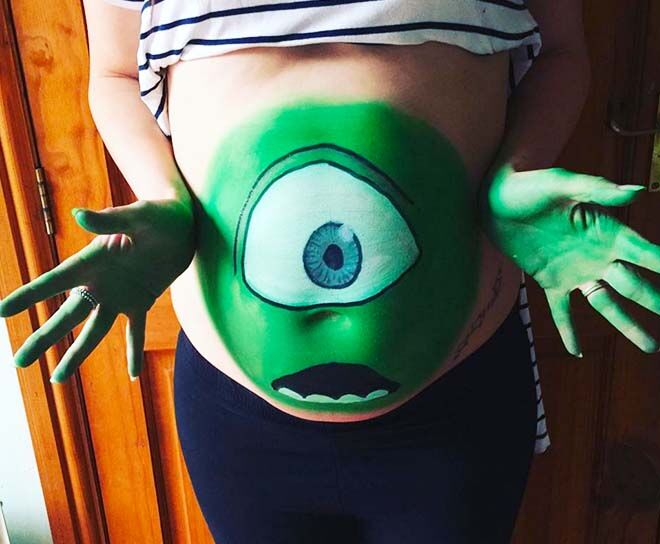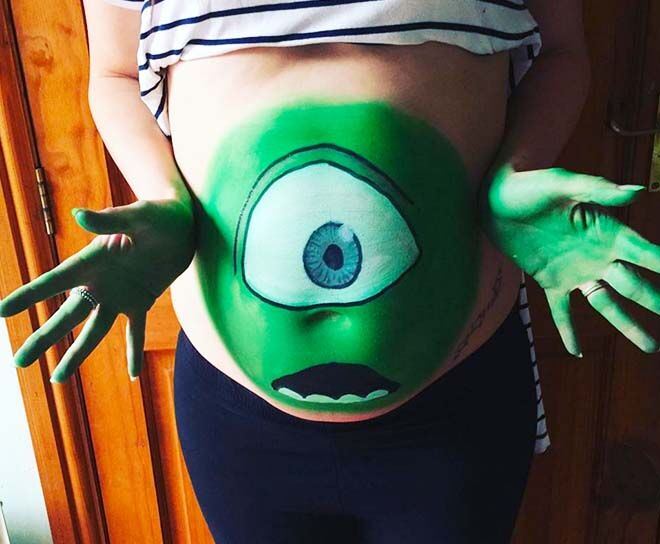 If you're willing to bare your belly, Mike Wazowski from Monster's Inc. makes the ultimate Halloween fashion accessory. (via Marsha Johnson)
Let me out!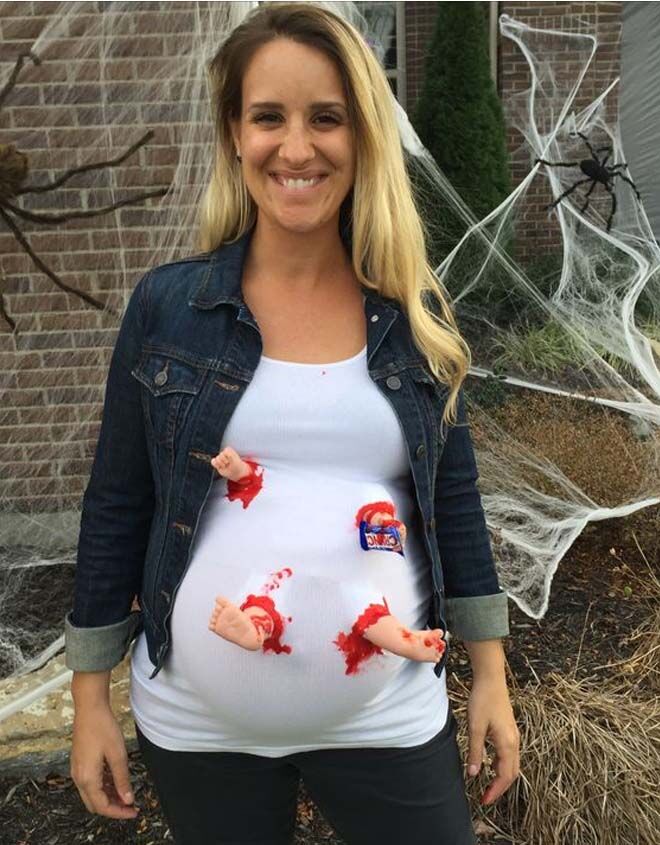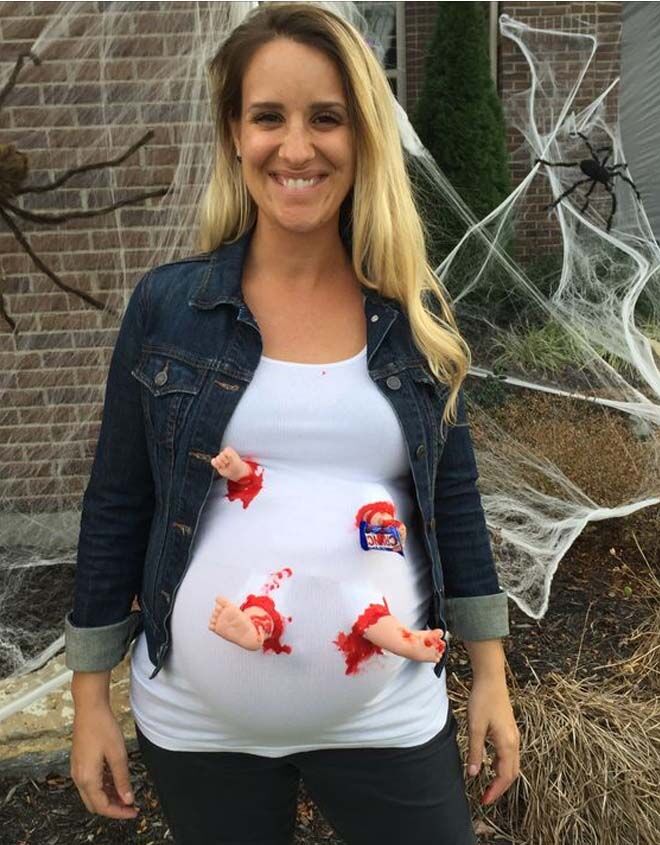 That little zombie baby wants out! A killer costume for The Walking Dead fans. (via Lindsey Young)
Wilson!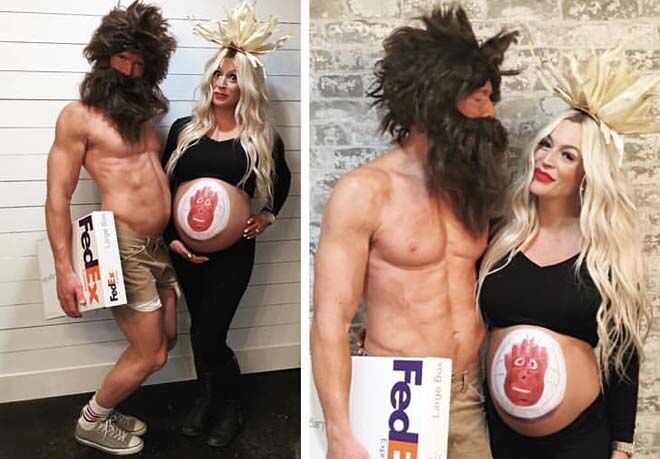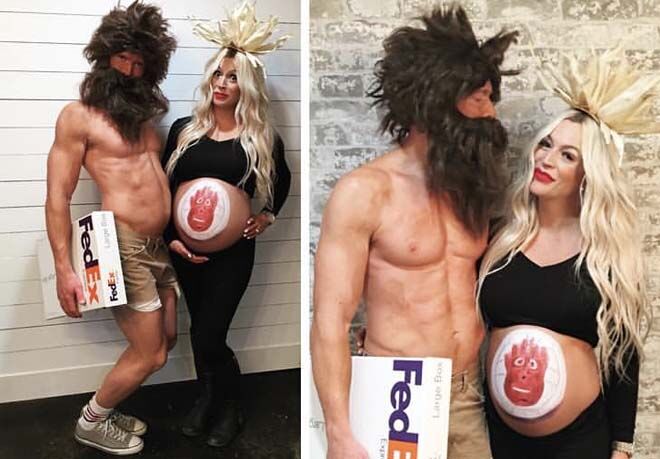 Who could forget that blood-spattered ball from Castaway? We have to give this costume a huge tick for effort! (via Amy Fromm Allen)
Bubble, bubble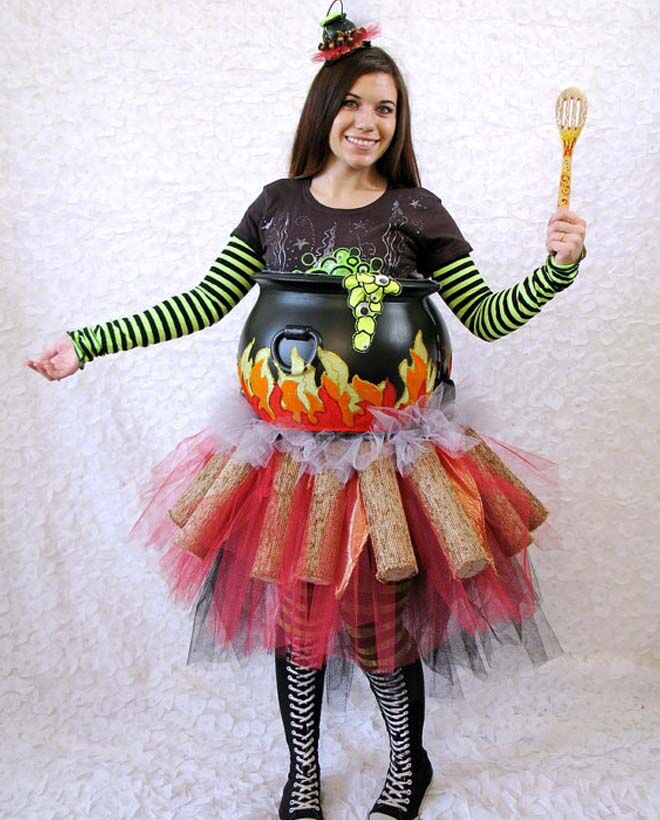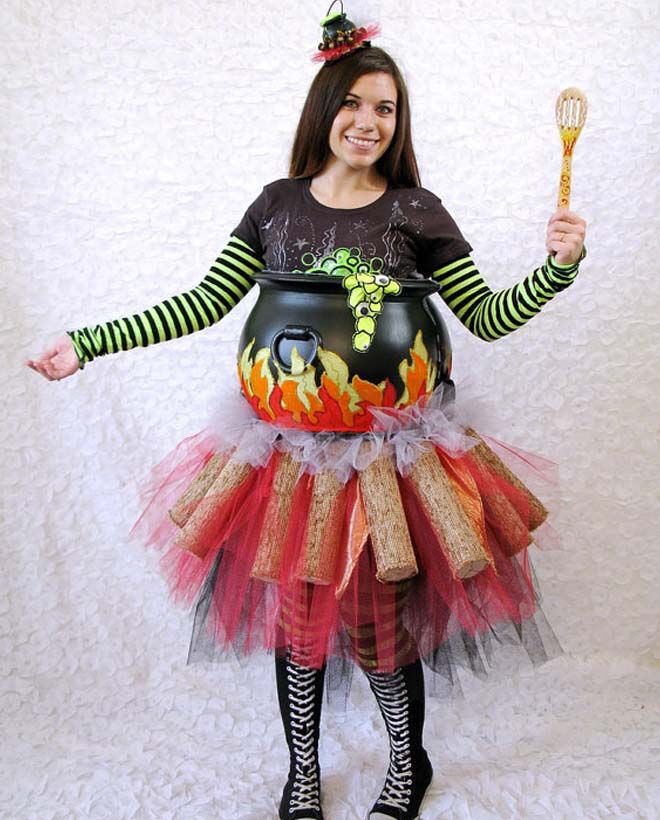 Keep cooking that baby! This spellbinding costume is super clever and easier than you think to create. (via CostumeCollective).