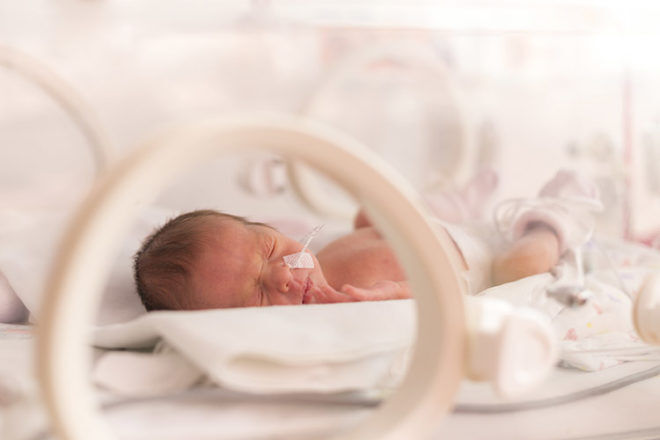 Waiting just 60 seconds before clamping the umbilical cord of premature babies could be live-saving, an Australian study has revealed.
Researchers have found that delayed clamping of the umbilical cord of preterm babies, rather than clamping it immediately, reduced the risk of death in hospital by a third. They also discovered that delayed clamping meant less blood transfusions for premmie babies.
It could mean thousands of premature babies will be saved.
Delayed clamping saving tiny lives
Researchers at the University of Sydney reviewed 18 trials, comparing delayed and immediate cord clamping in 3000 babies born before 37 weeks.
"The review shows for the first time that simply clamping the cord 60 seconds after birth improves survival," said senior study author University of Sydney's Professor William Tarnow-Mordi.
"It confirms international guidelines recommending delayed clamping in all preterm babies who do not need immediate resuscitation."
Researchers estimate that for every 1000 very premature babies, who are born more than 10 weeks early, delayed clamping will save up to 100 more lives.
"This means that, worldwide, using delayed clamping instead of immediate clamping can be expected to save between 11,000 and 100,000 additional lives every year," said Professor Tarnow-Mordi.
The findings will be published in the American Journal of Obstetrics and Gynecology.