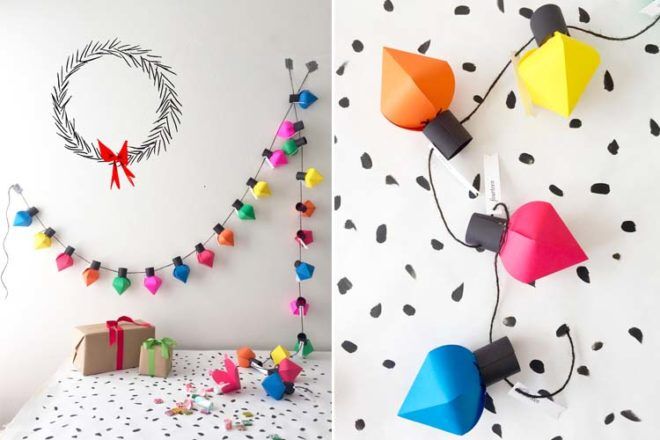 Kids love a good countdown, and crossing off the days until the jolly man in red arrives is the perfect way to build Christmas cheer.
There are so many stunning Advent calendars out there, but if you're the crafty type you can whip up a personalised countdown calendar with the kiddos. Most of these beautiful creations need nothing more than coloured paper, string and even toilet rolls.
Here are 17 creative do-it-yourself Advent calendars to count down the last 24 days until Christmas.
Get pegged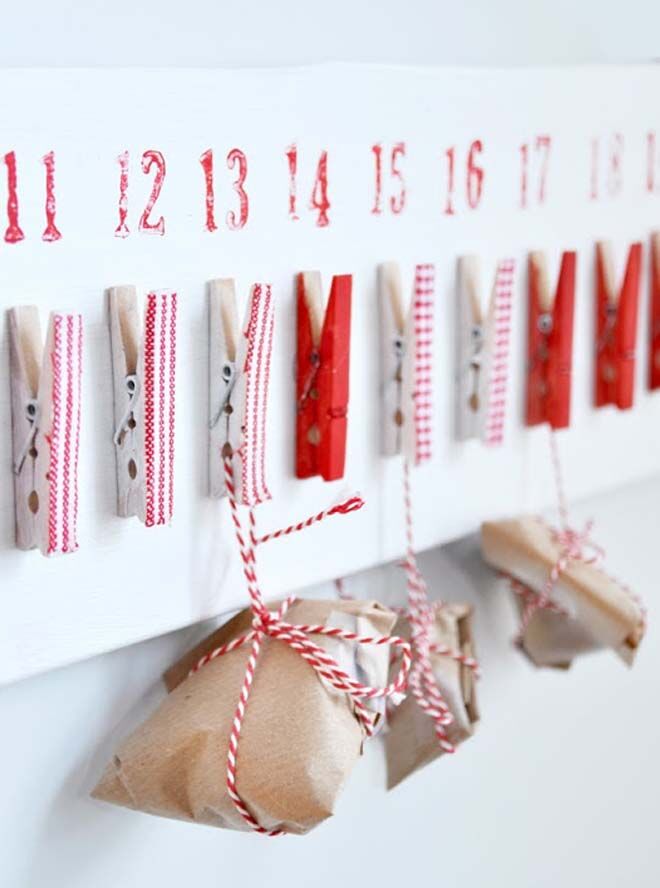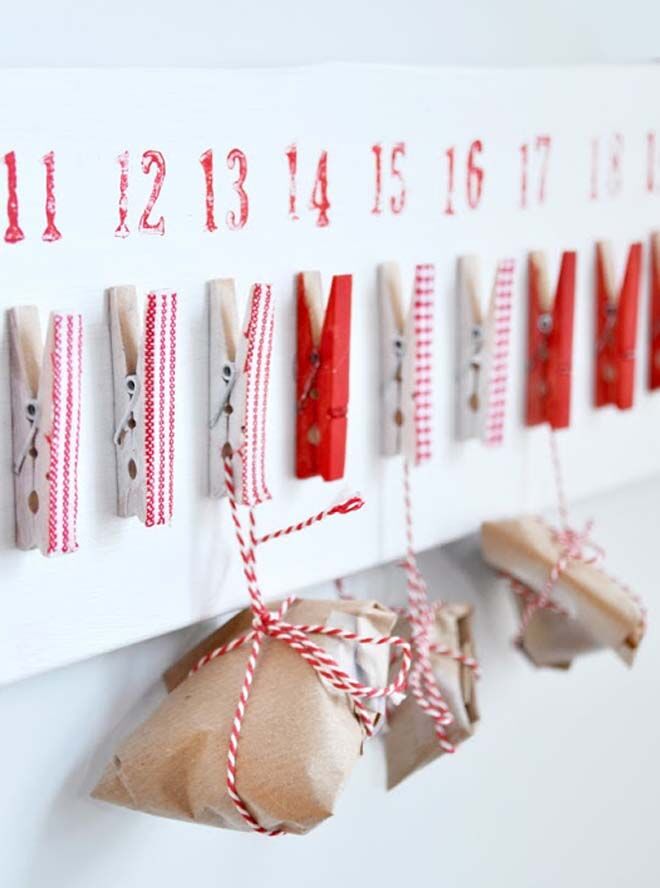 Some good ol' wooden pegs and brown paper packages tied up with string is all that's needed to bring this stunning calendar to life. (via Norske Interior Blogger, created by Ramme Alvor)
Toilet roll triumph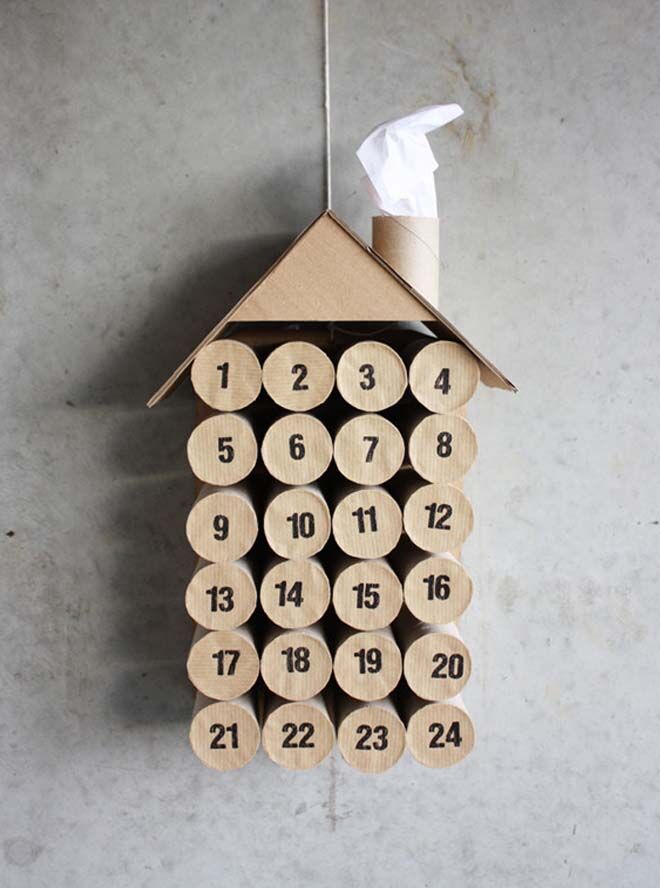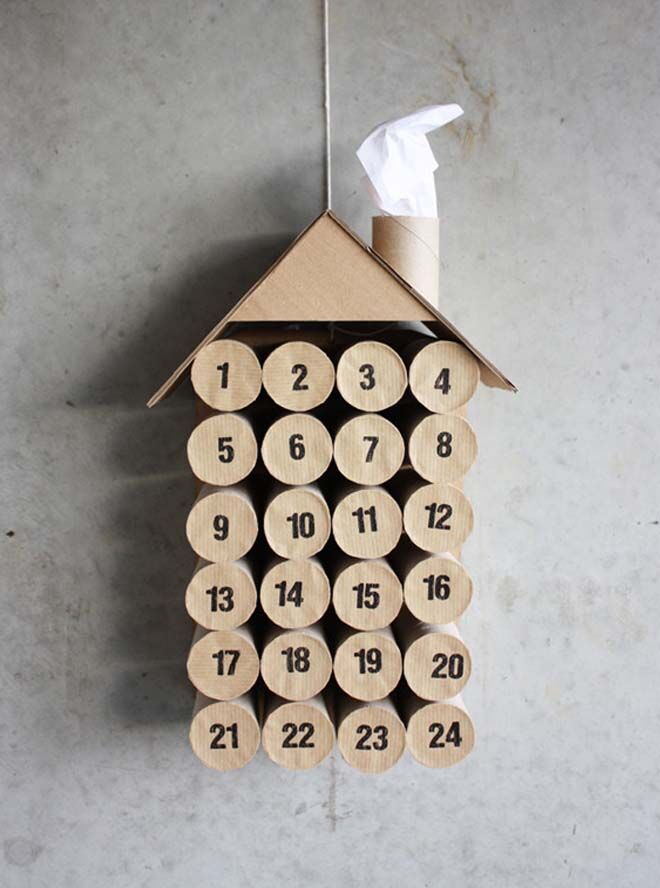 Such a creative way to use toilet rolls – these fit little trinkets and Matchbox cars perfectly. (via Morning Creativity)
Bucket bounty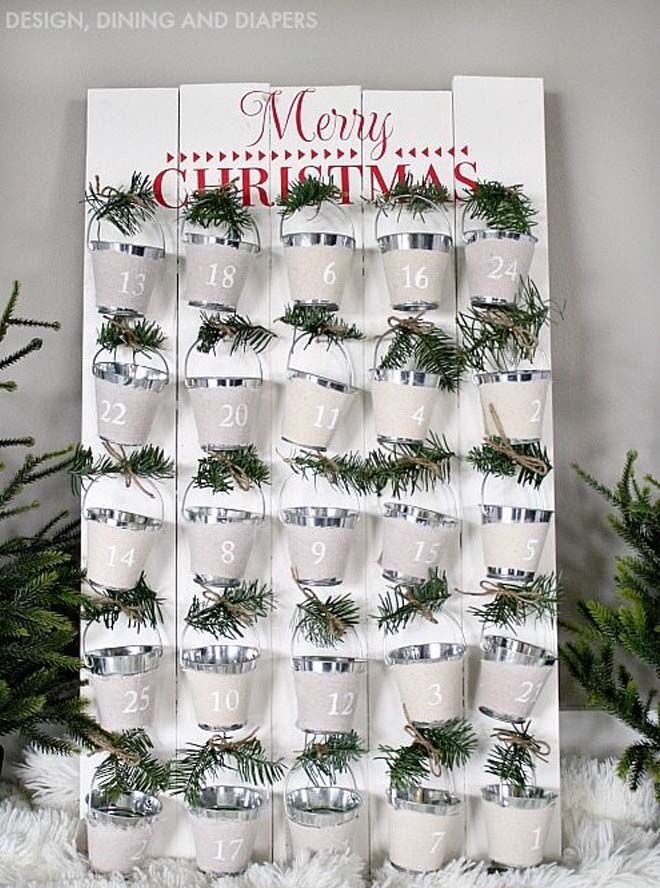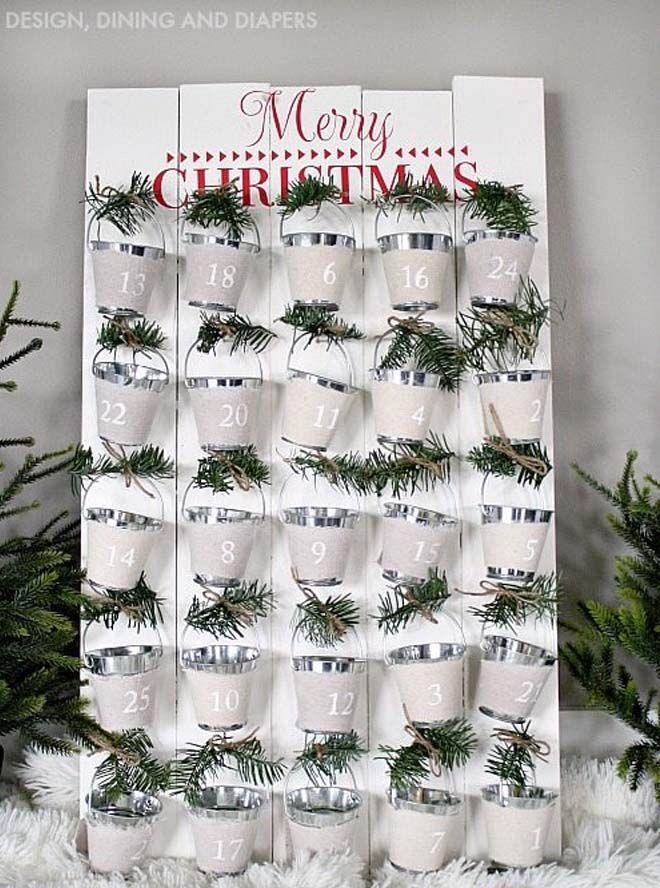 Some tiny buckets and twigs of pine and you've got a super cute way to count down to Christmas. (via Taryn Whiteaker)
Tiny houses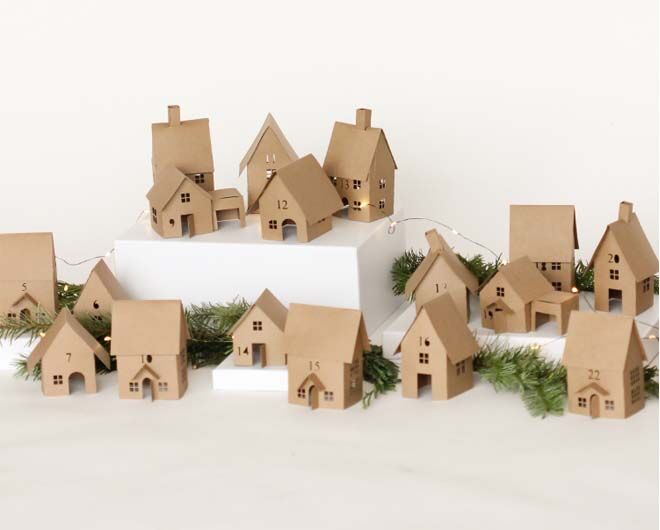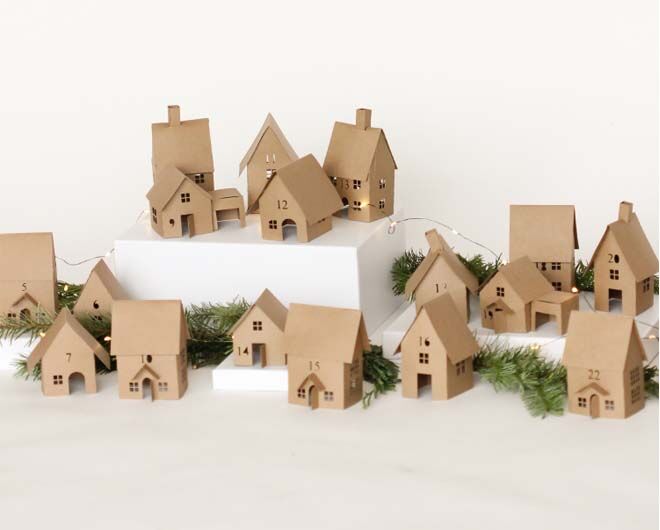 These adorable little houses are actually easier to make than they look. Add some twinkling lights and this calendar doubles as Christmas decor. (via Delia Creates)
In the city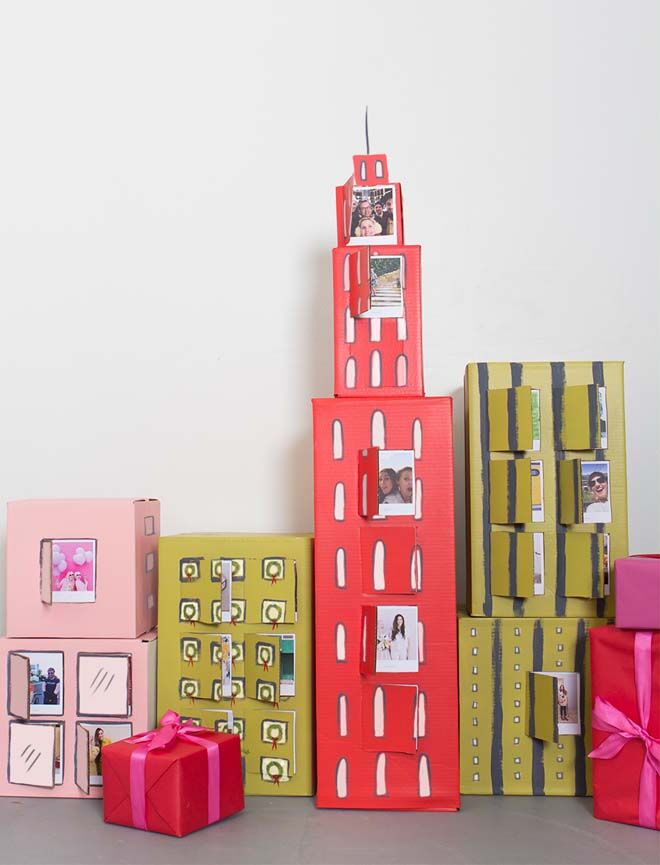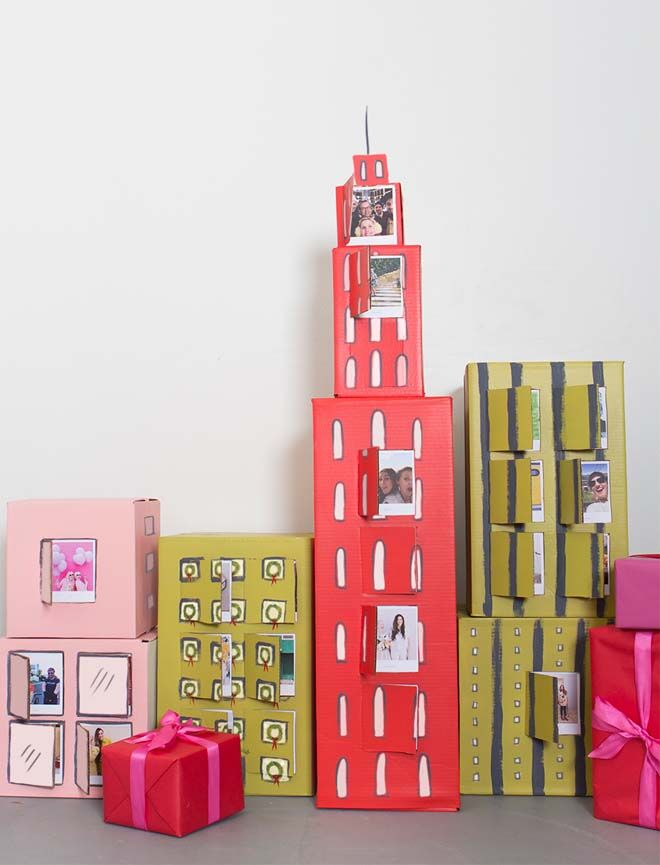 If you don't want to give a treat each day, this is a clever way to built the excitement nonetheless. Each window has a family photo, a sweet surprise in itself. (via The House that Lars Built)
Little boxes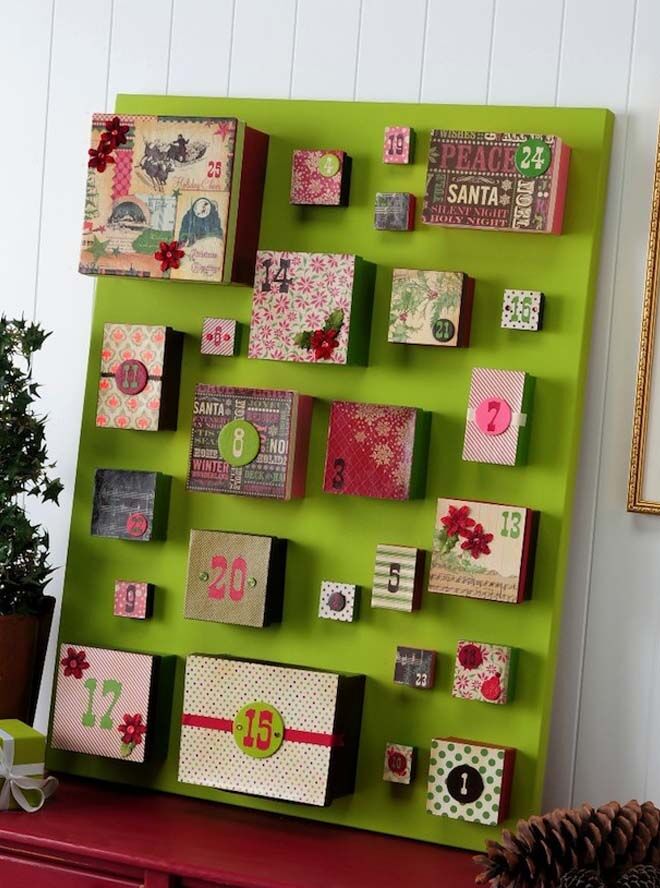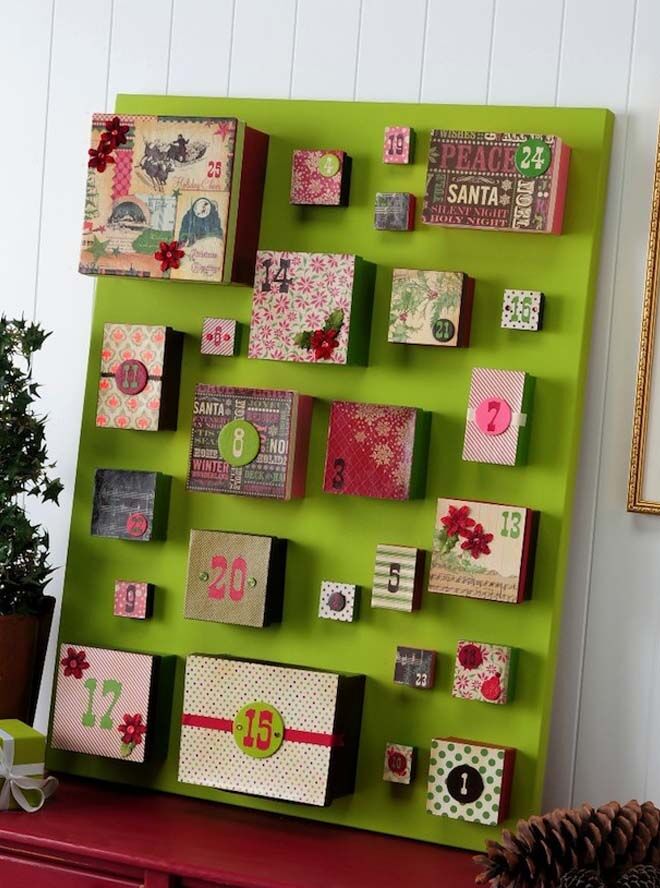 Pretty boxes of varying sizes can hold all manner of surprises. (via Mod Podge Rocks)
Ravishing loo rolls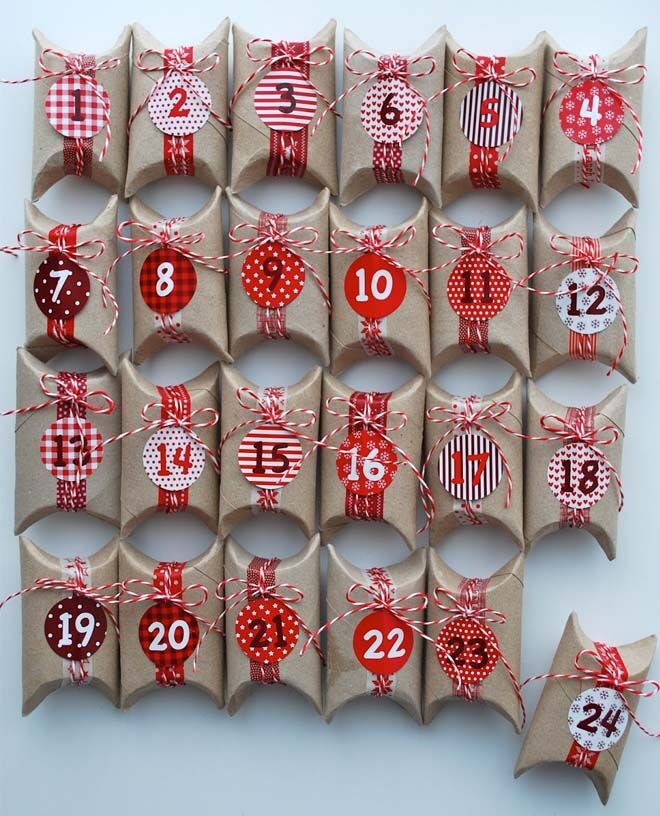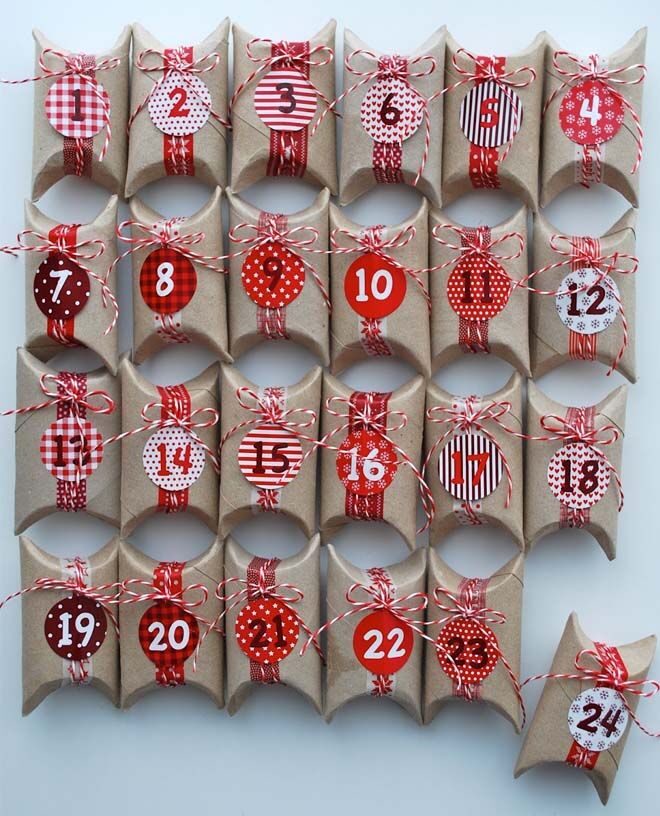 Who would have thought that toilet paper rolls could look so gorgeous with nothing more than some crafty folding. (via Mamas Kram)
Sew beautiful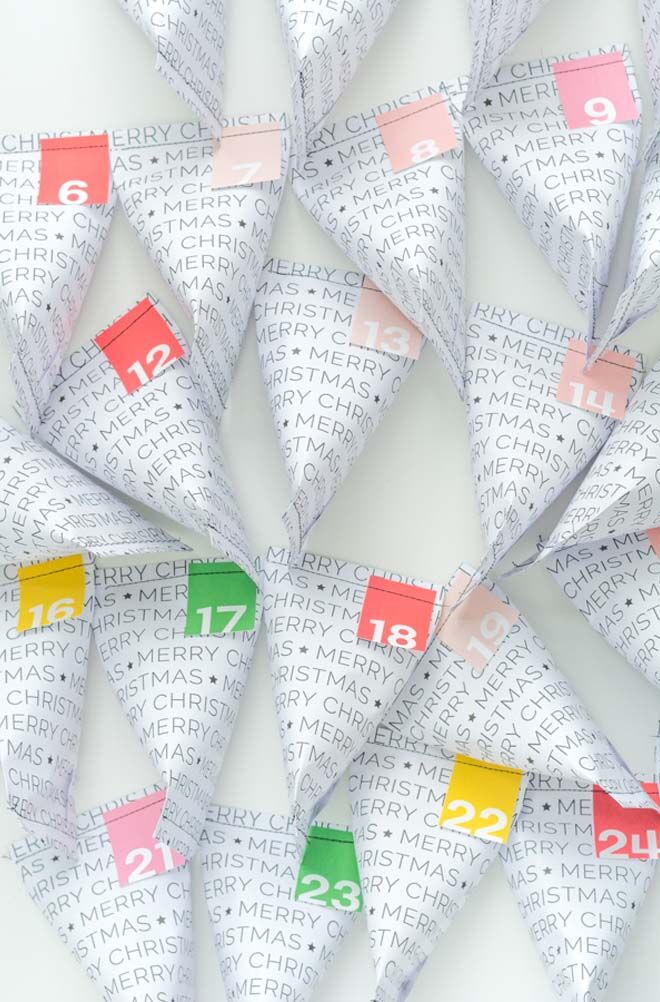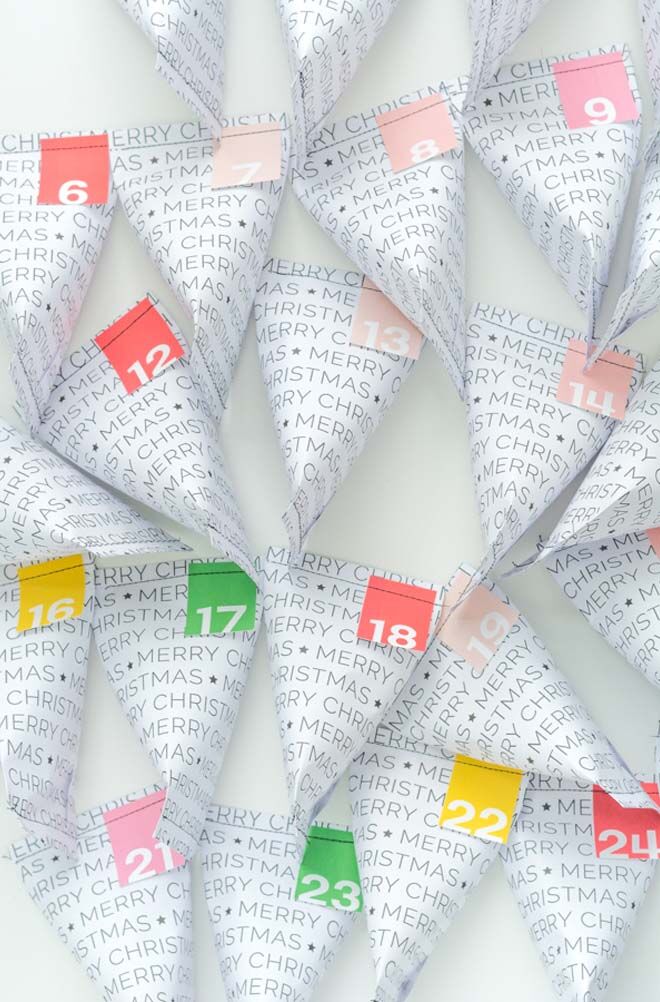 Some gorgeous paper and sewing skills combine to create a stunning Advent calendar. (via Design Mom)
Bon bon beautiful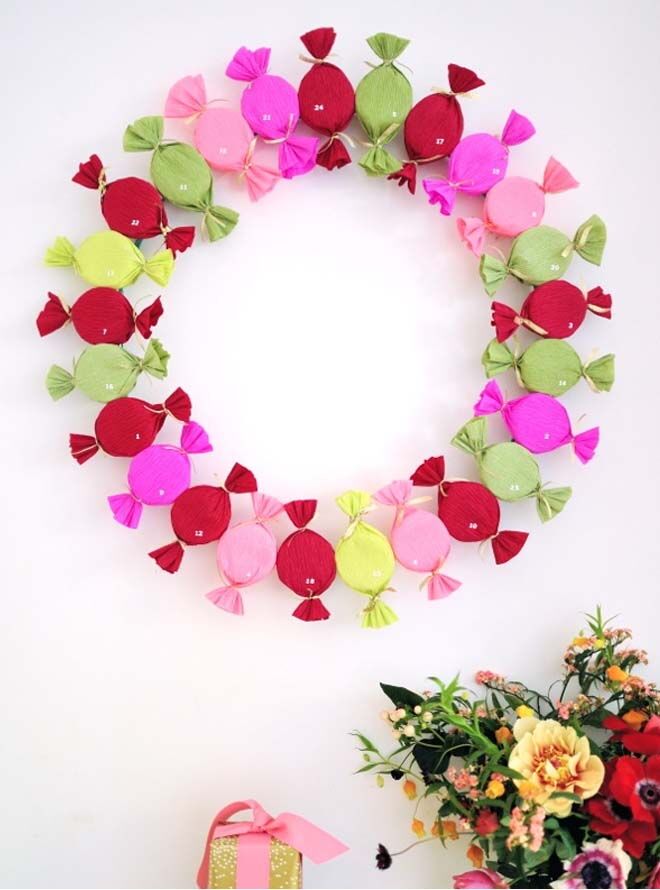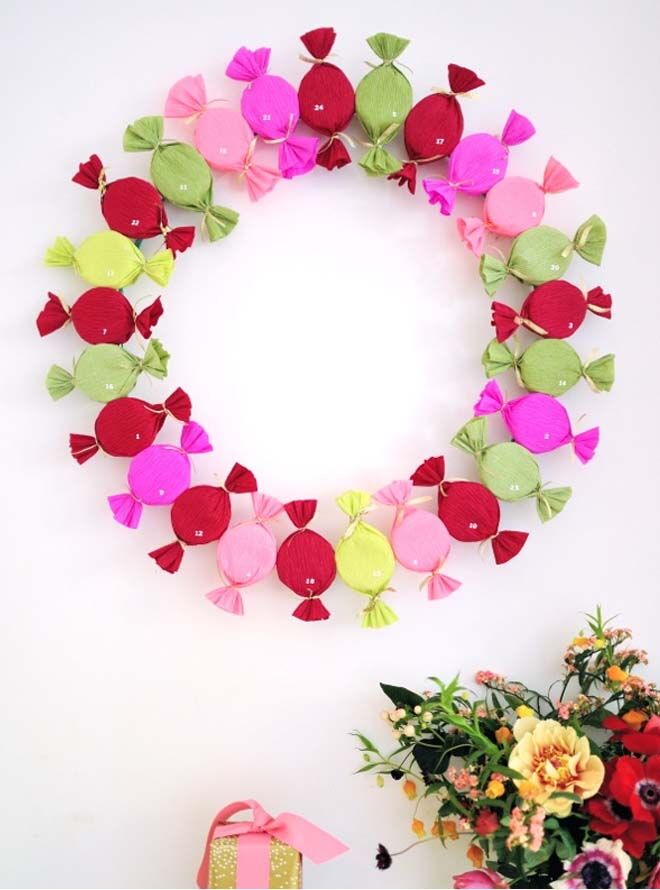 These larger than life lollies contain treasures hidden in small, plastic containers. (via Oh Happy Day)
Santa surprise!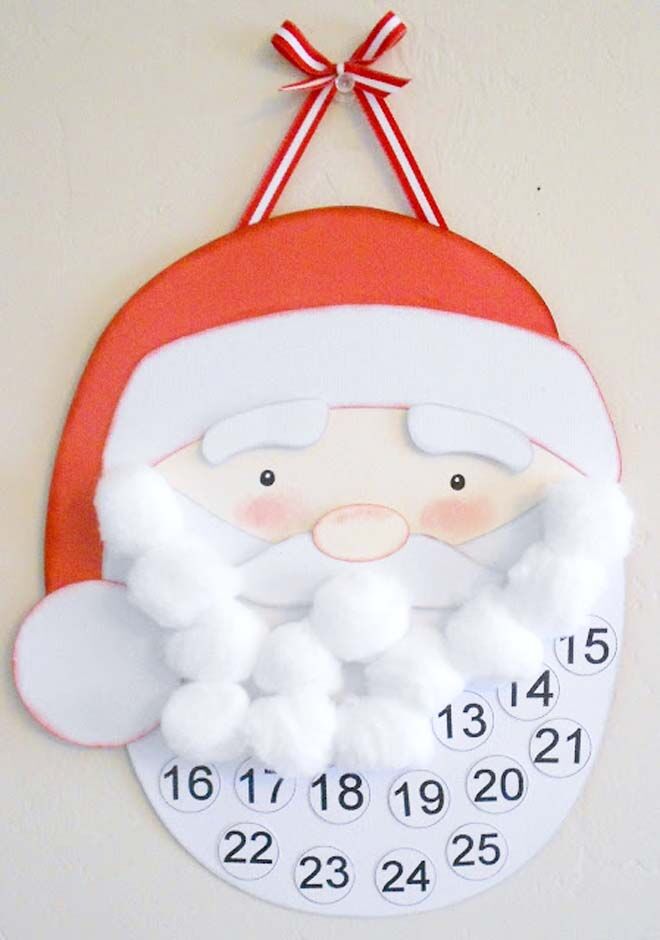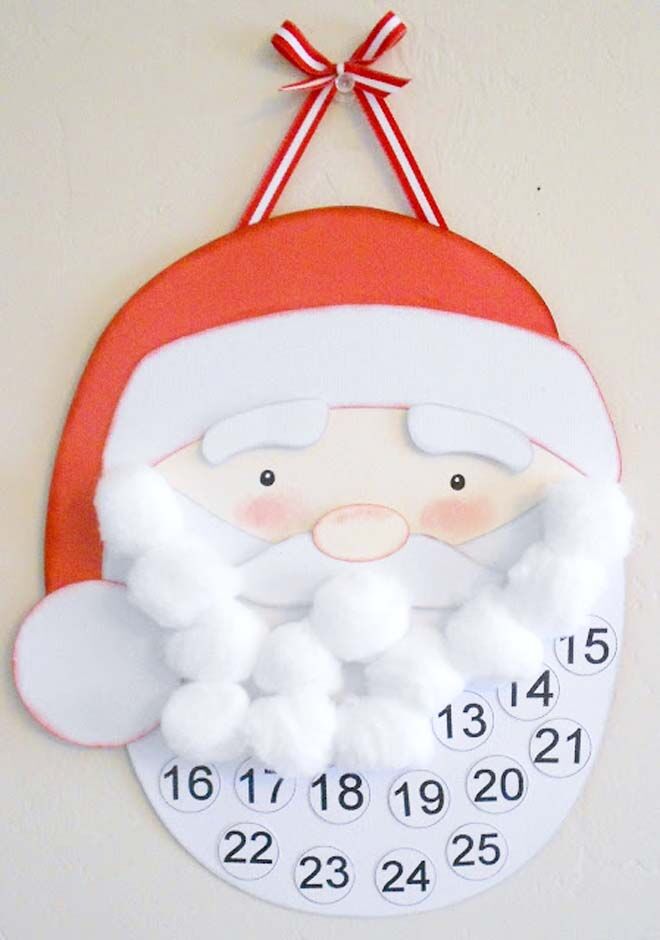 Most of us have made something similar at school back in the day – we love this one for a touch of nostalgia. (via Paper Creations by Kirstin)
Light it up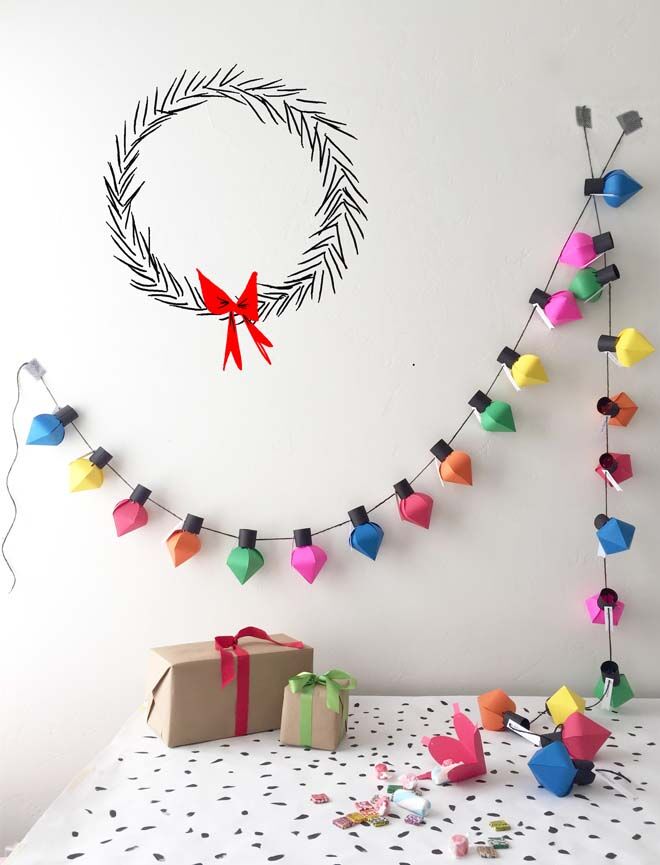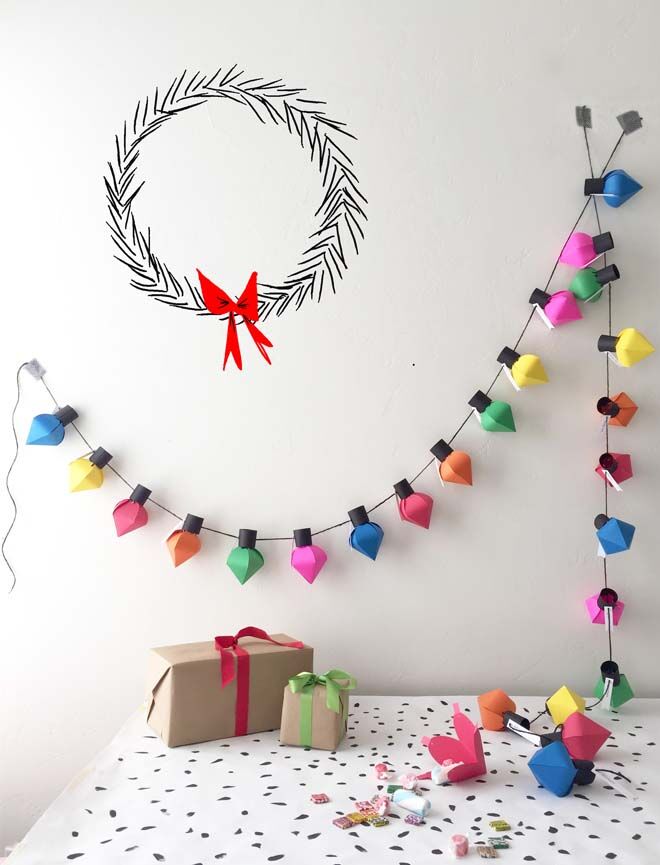 Using a template, scissors and some patience, this Advent calendar will light up any room. (via The House that Lars Built)
Matchbox wonders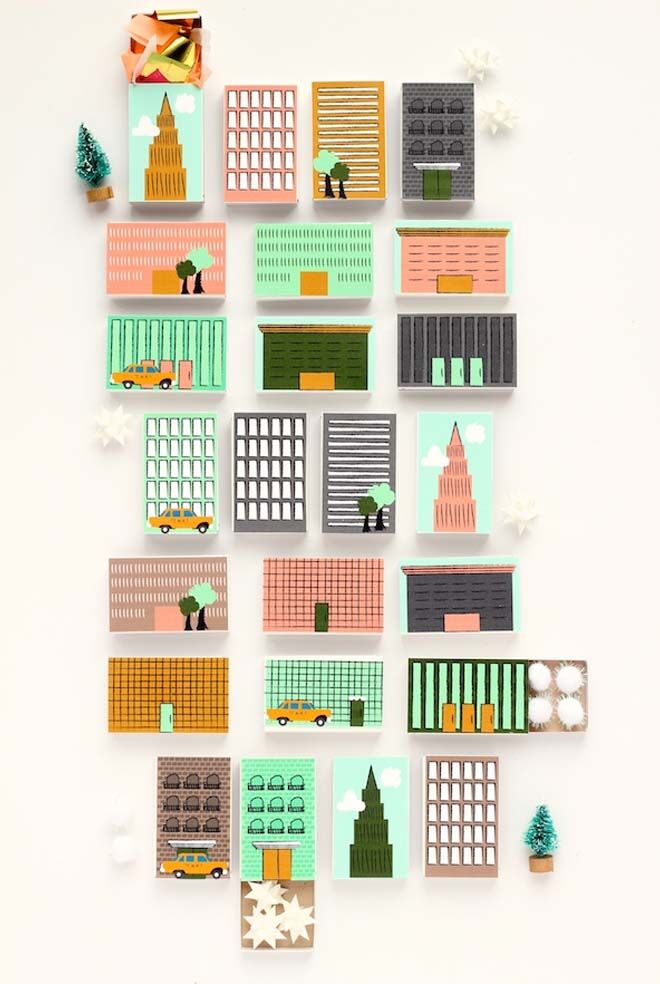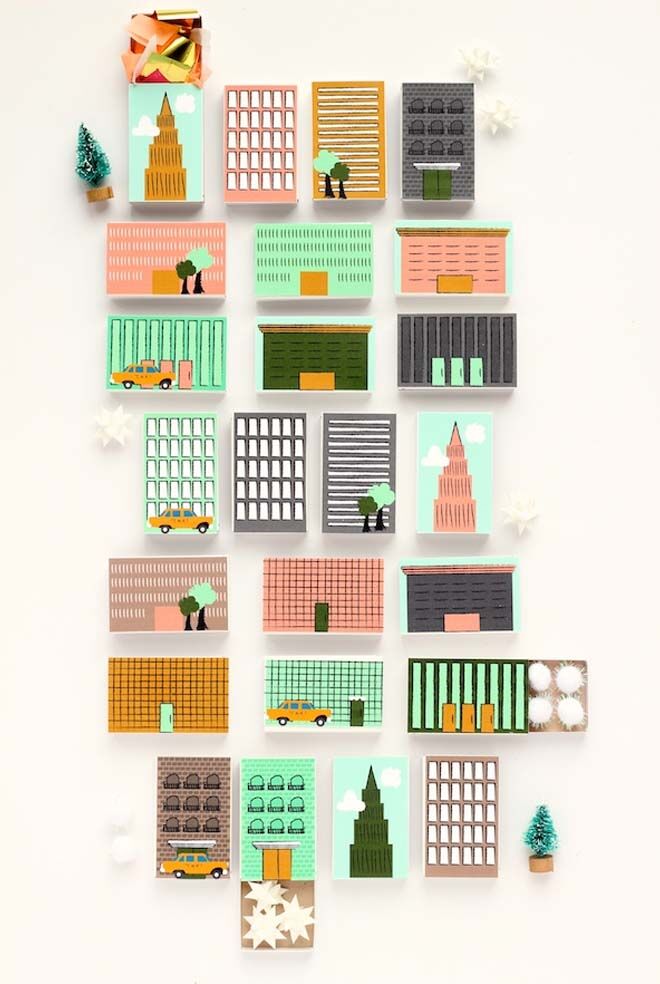 Cover matchboxes with beautiful paper and hide teeny trinkets. (via Minted)
What lies underneath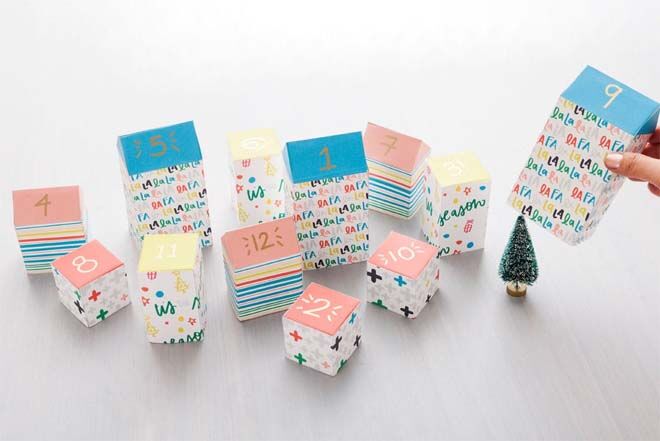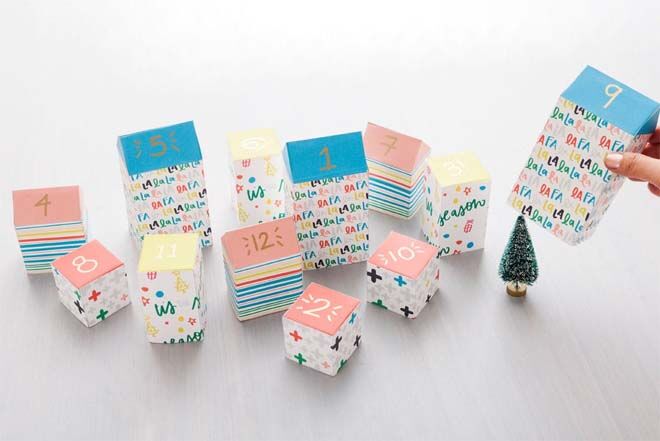 Simple to make, these little boxes sit neatly over little surprises. (via Brit+Co)
Muffin pan magic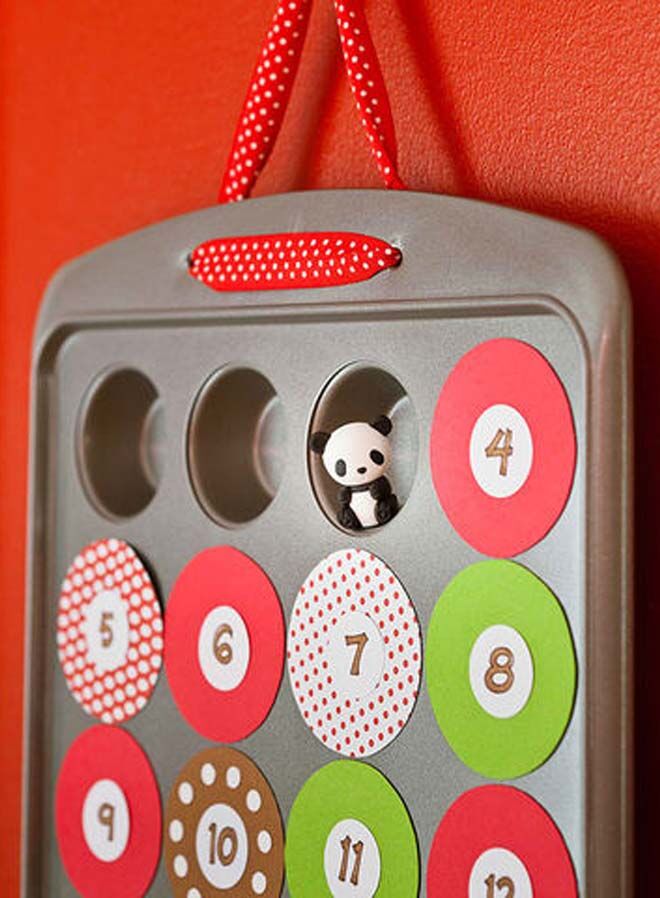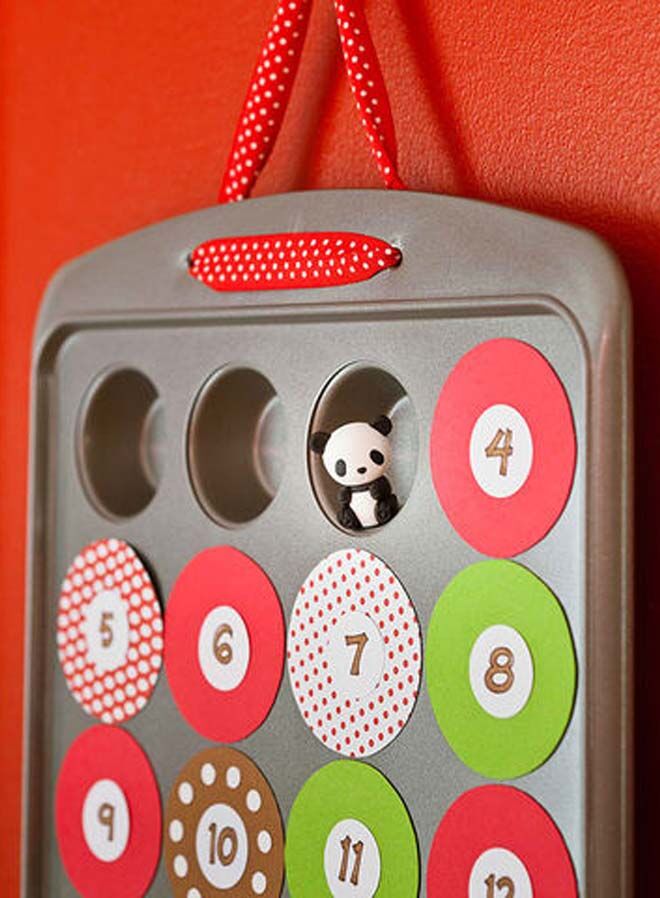 A muffin pan has exactly 24 holes – making it perfect for a DIY calendar. (via Parents)
Countdown LEGO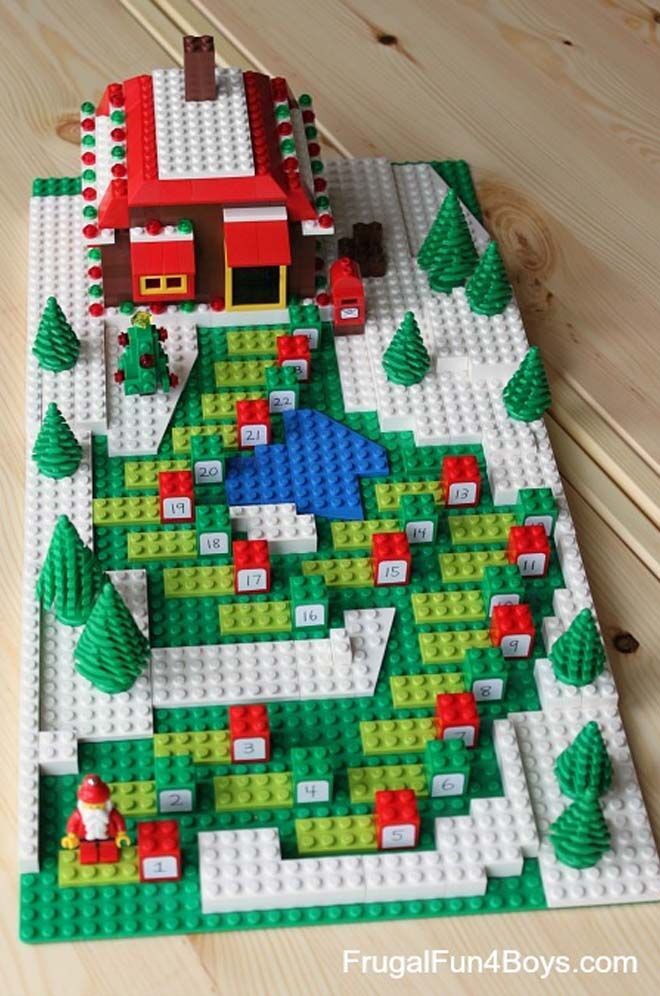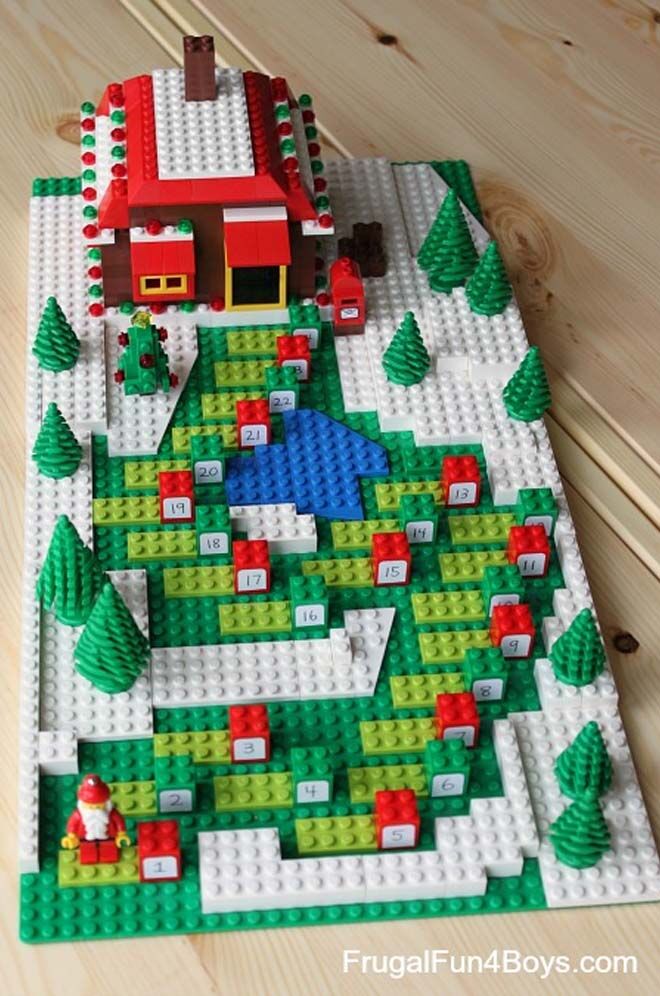 The ultimate Advent calendar for LEGO lovers, the kids will adore helping with this one. (via FrugalFun4Boys)
Cup runneth over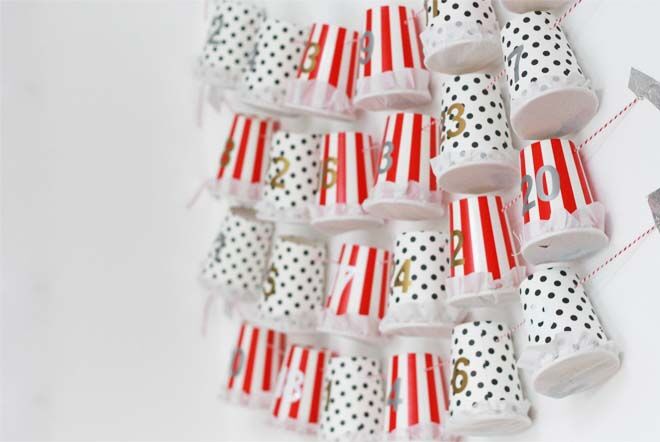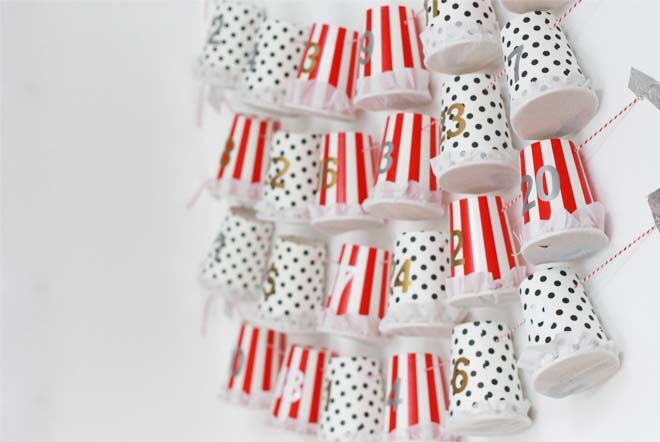 Pretty cups and string make for a simple yet stunning calendar. (via Pretty Little Party Shop)
Tiny trees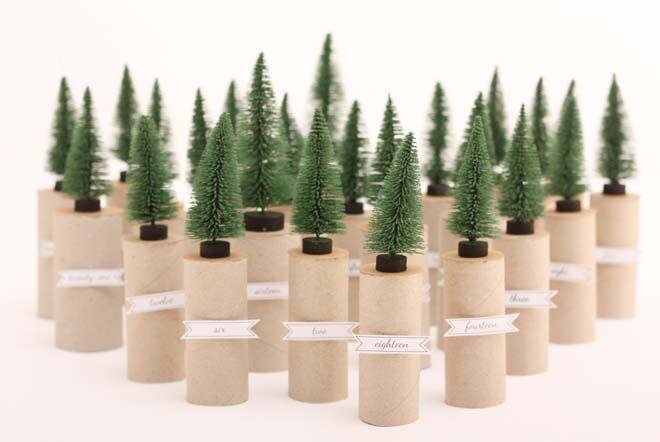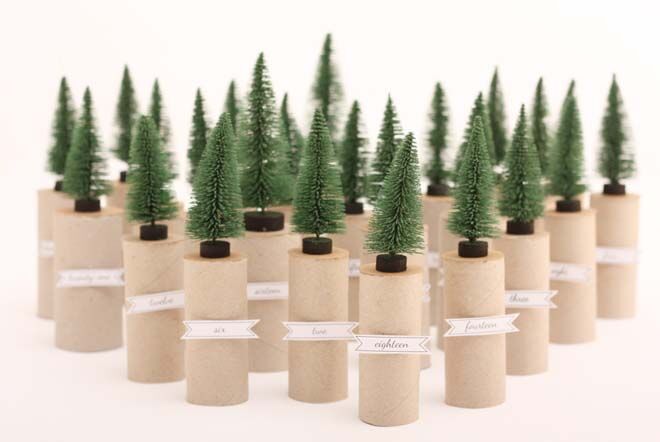 Again those toilet rolls make an appearance! Just top them with cute little pine trees and you've got a miniature calendar forest. (via Morning Creativity)
Feeling crafty? Take a look at these 12 fun fillings for DIY Christmas crackers.