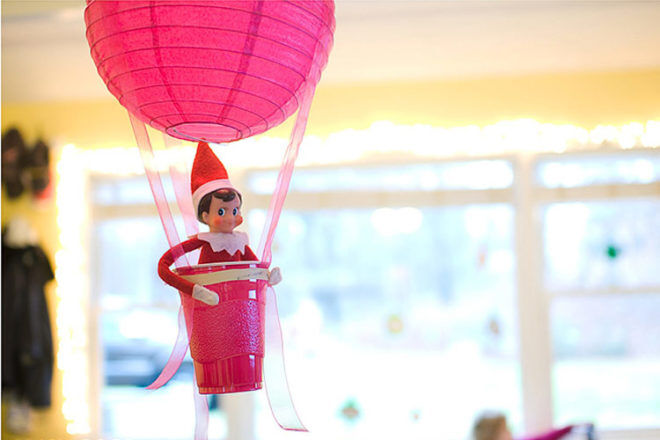 Our favourite little elves are on their way from the North Pole, heading to families all over Australia to sprinkle some Christmas magic. So it's time to start thinking about how your cheeky little Elf on the Shelf will let the kids know he's back.
The Elf on the Shelf tradition turns up the Christmas spirit to fever pitch, creating a daily countdown to Santa's arrival, from December 1 to Christmas Eve. It's also an awesome way to help the kids behave in that crazy lead-up to Christmas Day (remember, the elf will report the kids' behaviour to Santa every night).
Here are ten clever ways your elf can arrive on 1st December.
Air mail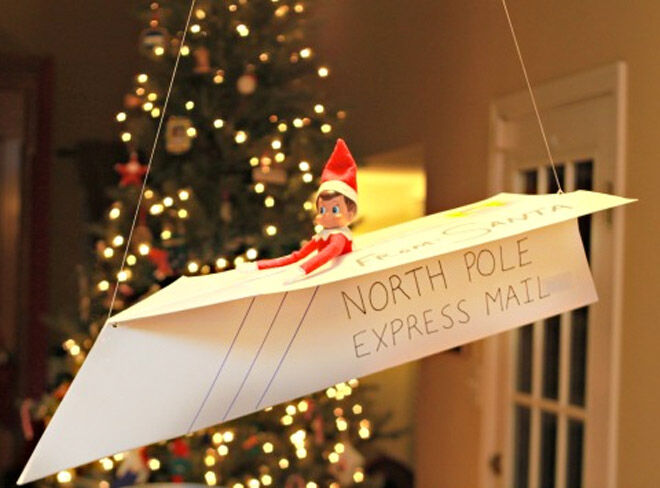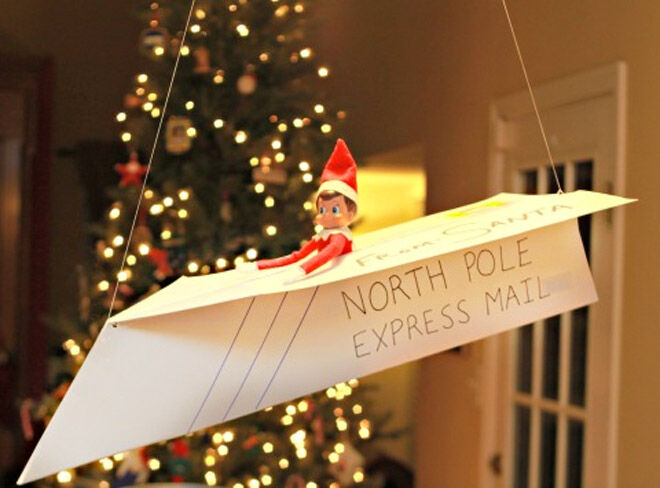 Simple, eye-catching and totally doable if you've left your elf's arrival 'til the last minute. (via Busy Kids Happy Mom)
Floating on air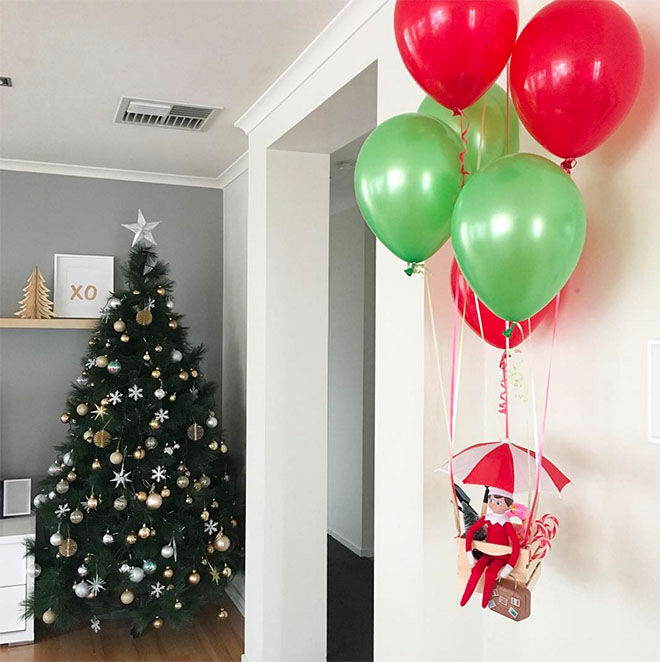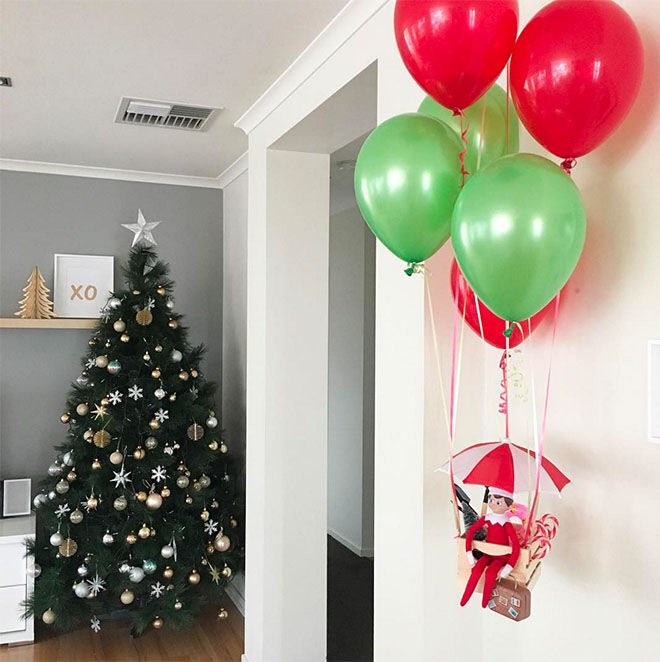 A few helium balloons and a teeny basket and you have a floaty elf heading down from the North Pole. (via Peach Parade)
Treat delivery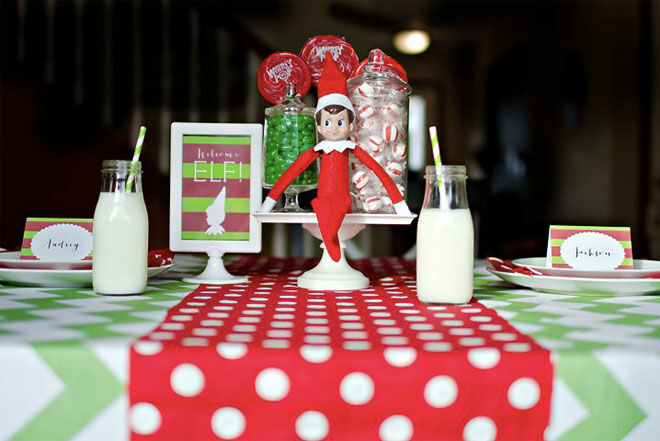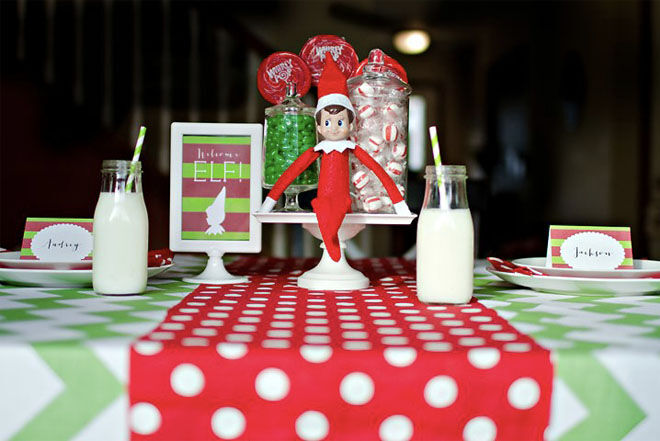 A cheeky little spread fit for an elf, and his delighted kids. (via Project Nursery)
A real gift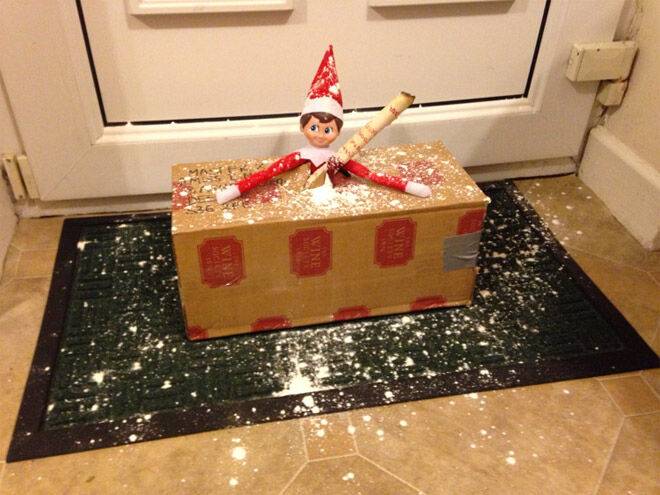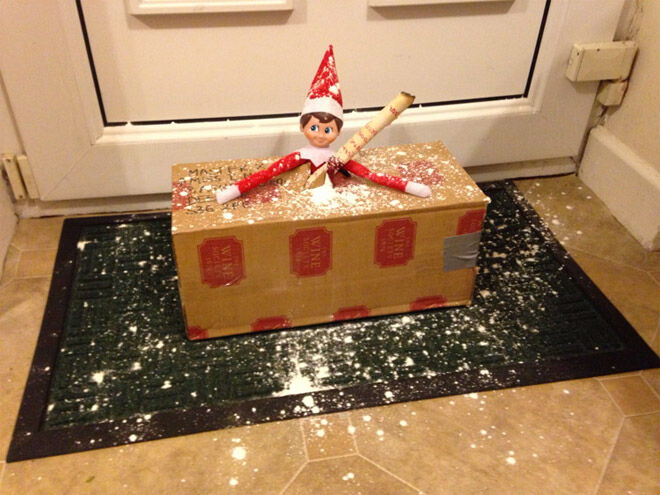 Surprise! Look what the postman left. (via Krazy Coupon Lady)
Knock, knock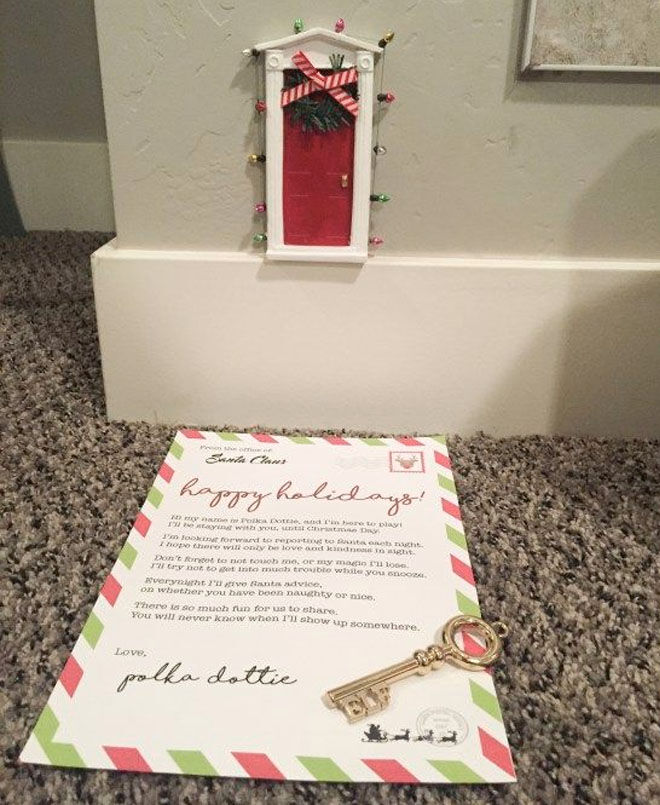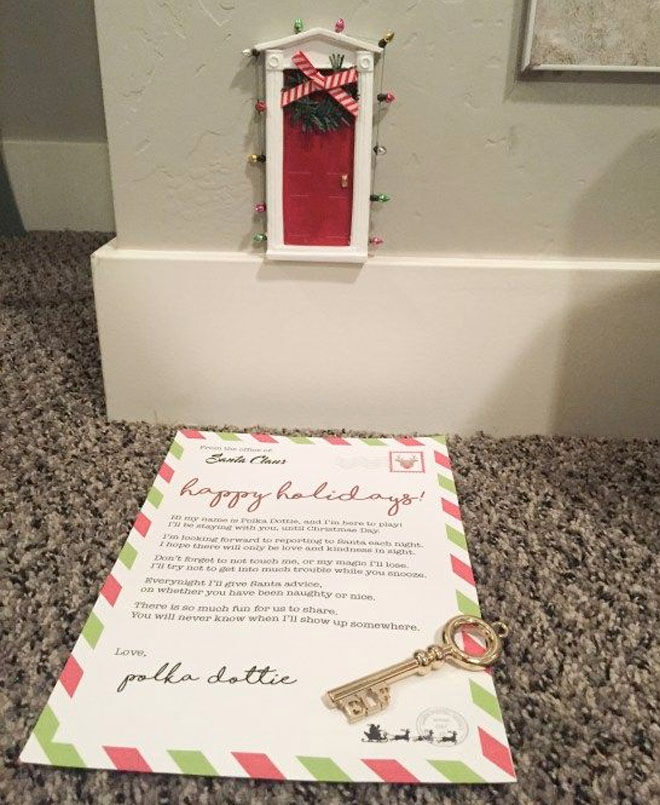 Jazz up your fairy door with some Christmas lights and a tiny wreath, and let the kids know their little visitor has magically arrived. (via smudgey)
Special delivery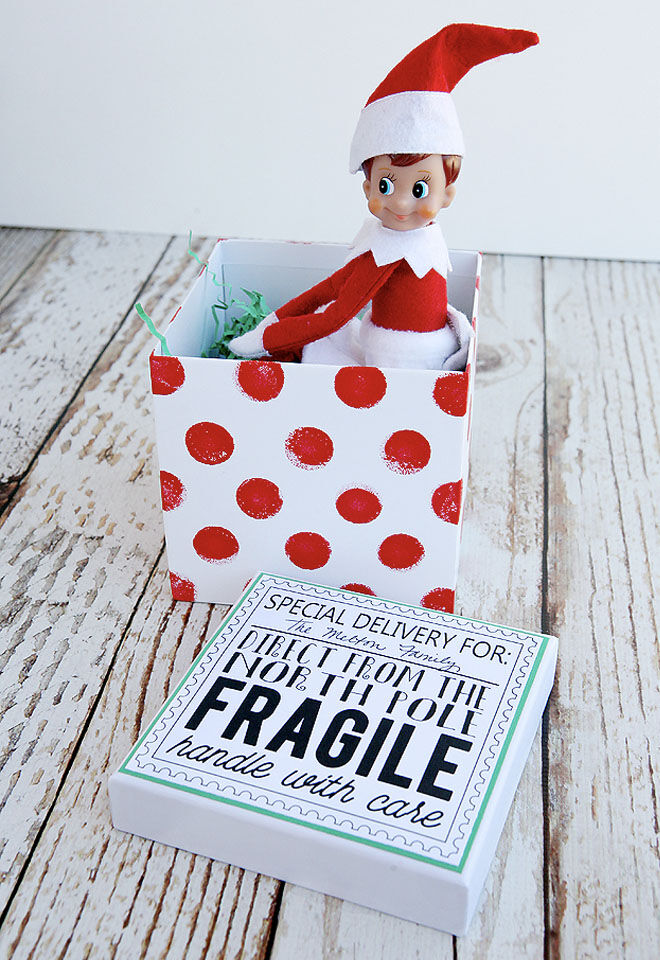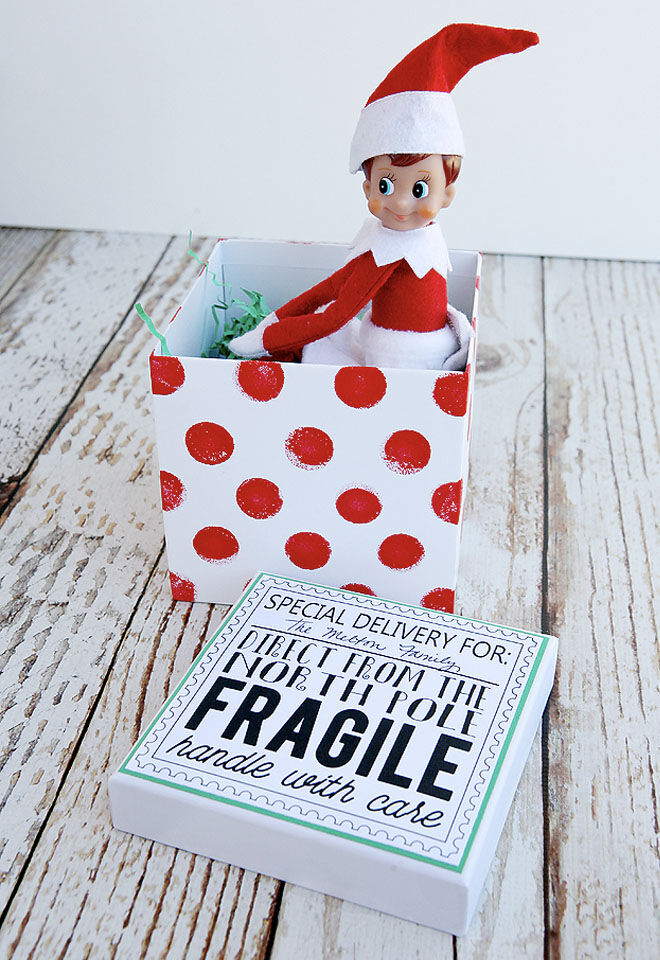 This cute little printable makes elf arrival as adorable as it is easy. (via Eighteen25)
Peekaboo!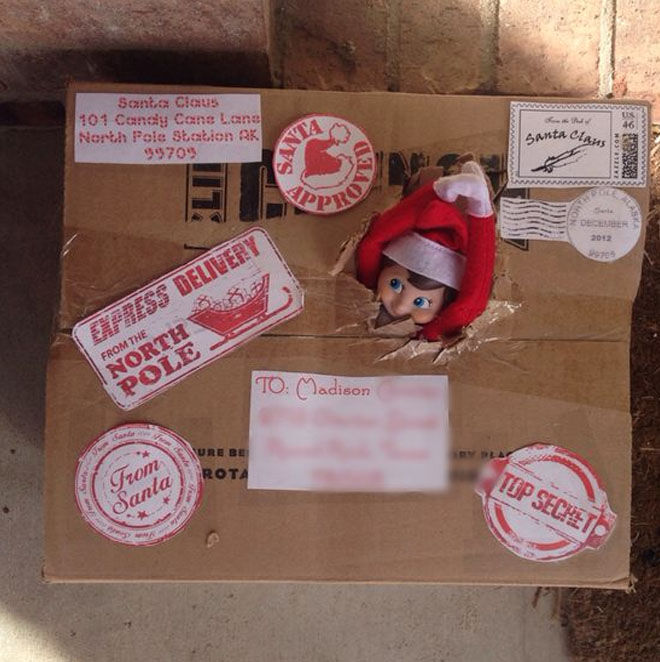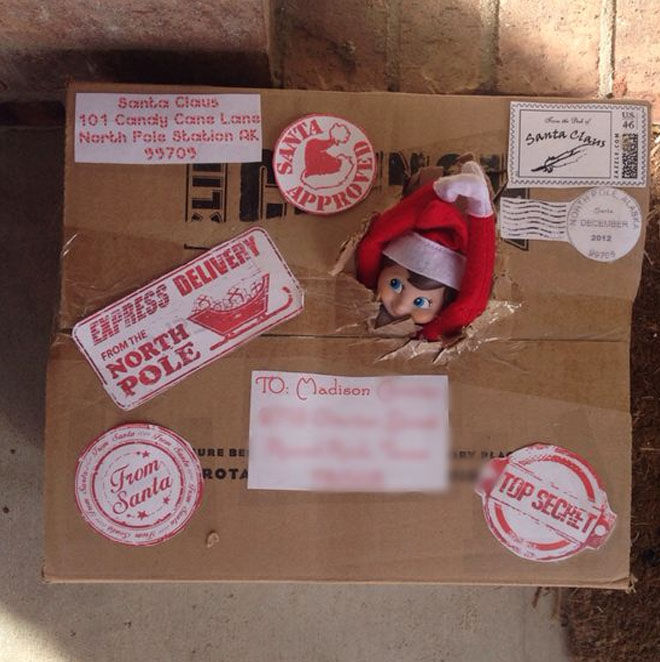 A cardboard box and some Christmas printables transform Elf on the Shelf's arrival into an exciting delivery. (via Ashley Cormier)
Write it out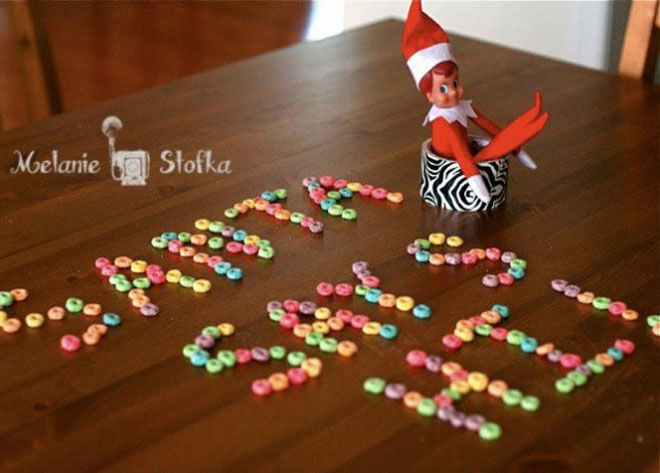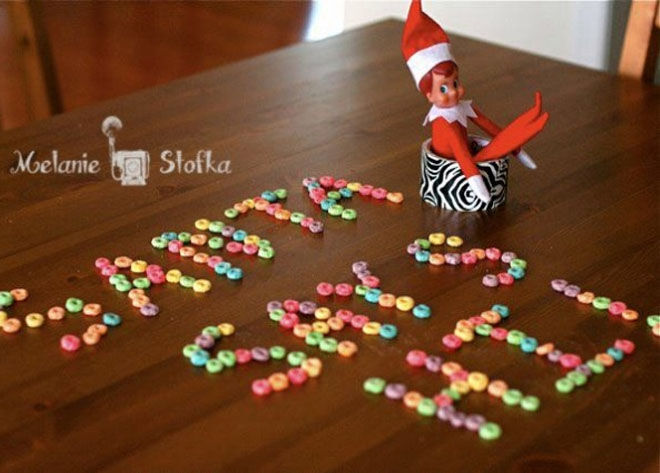 Use Froot Loops or lollies to write a special arrival message to the kids. (via Melanie Stofka)
Crusing in a convertable
This cheeky elf as the best ride in town and his car is pretty easy to organise too. (via Mommysavers.)
Bring a friend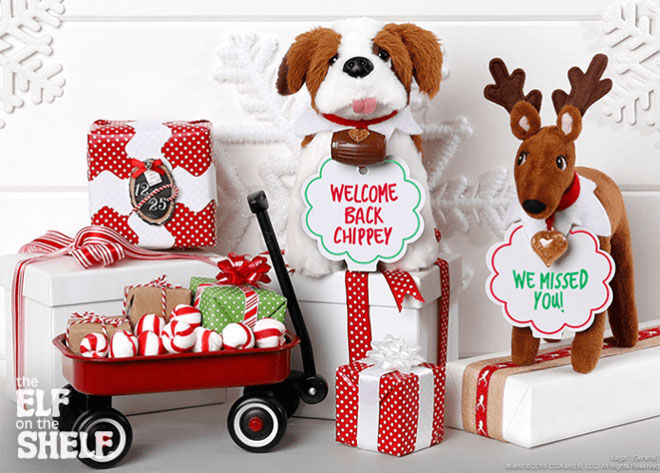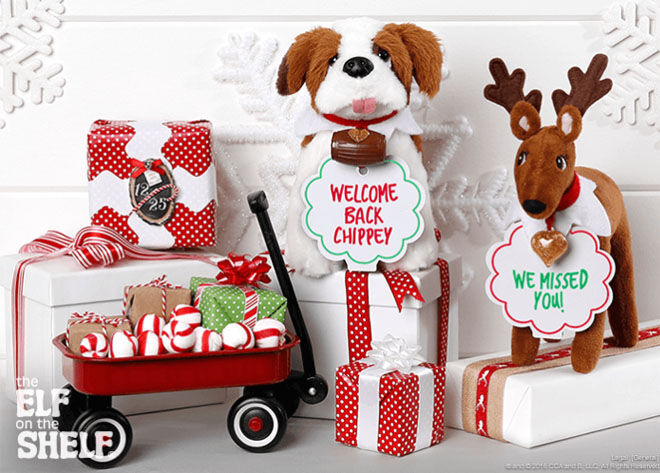 While an elf on his own is pretty magical, it's even better when he brings a friend (we're giving away one of those cute St Bernard dogs down below!)(via Elf on the Shelf)
Join in the conversation
Want even more Elf on the Shelf arrival ideas, or to add your own to our list? Head over to the Mum's Grapevine Facebook page thread which has hundreds of ideas:
---
Shop Elf on the Shelf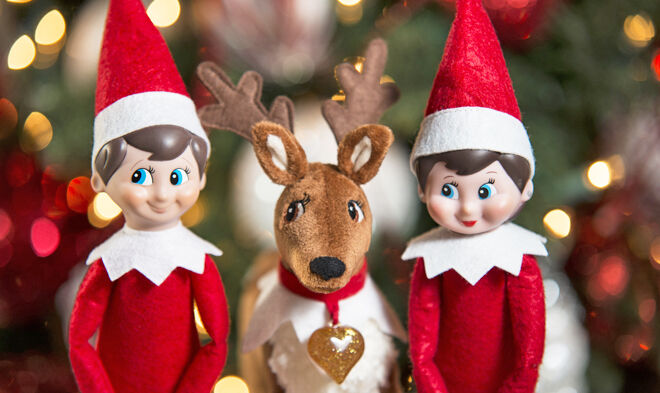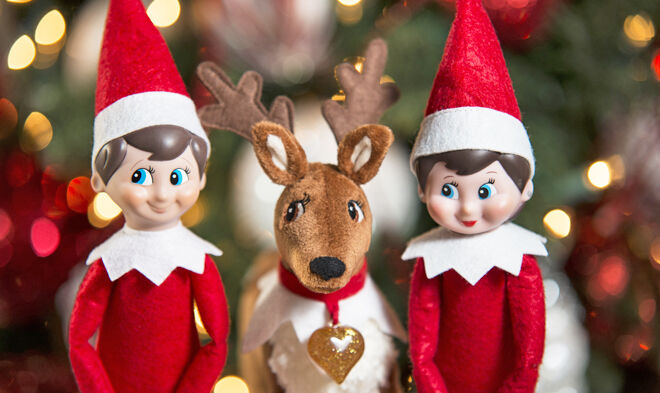 ---
Find more great gifts for kids:
We've collected a treasure trove of amazing Christmas gift ideas, from the latest baby toys from leading brands to the quirky boutique finds. There's something for every little Piper, Noah and Charlotte.
Gifts for kids based on play and development, not gender.