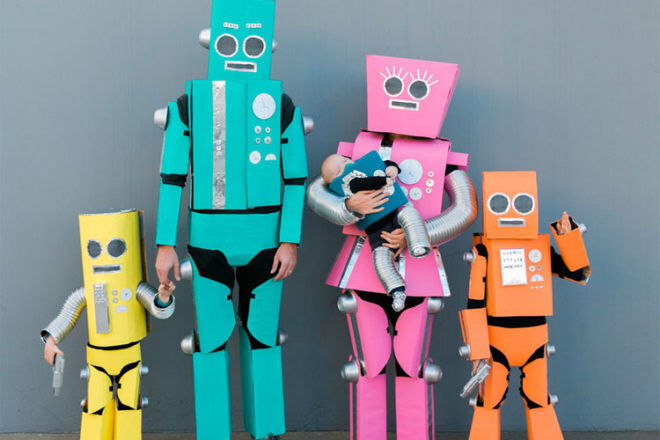 The witching hour is close at hand, it's time for some hocus pocus and a little bit of magic!
Don't let the kids have all the fun this Halloween – get into the spirit with a costume that includes the whole tribe. After all, the family that trick or treats together gets to eat all the lollies together!
We've gathered up 17 devilishly good family Halloween costumes.
Holy sheet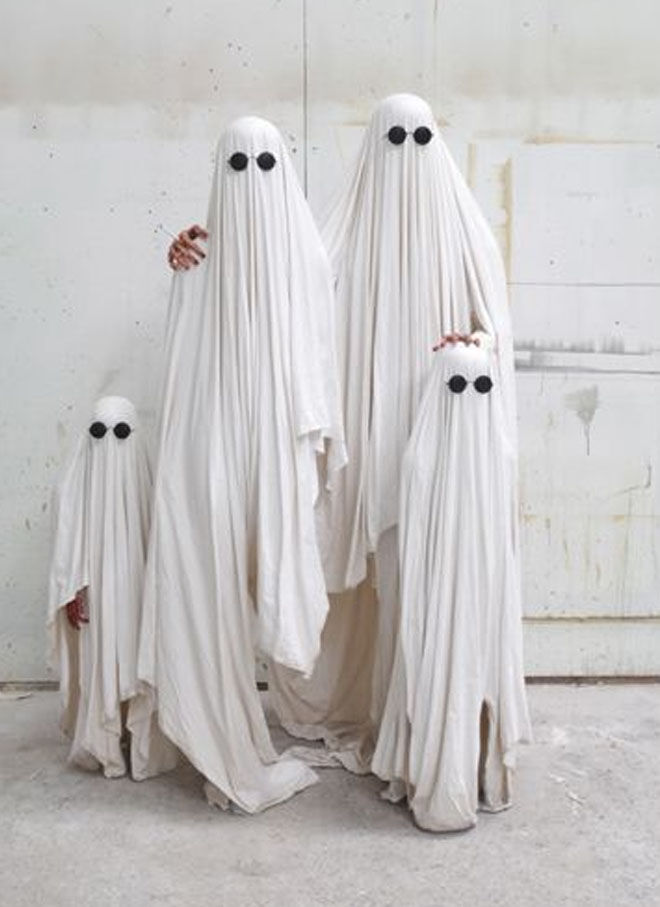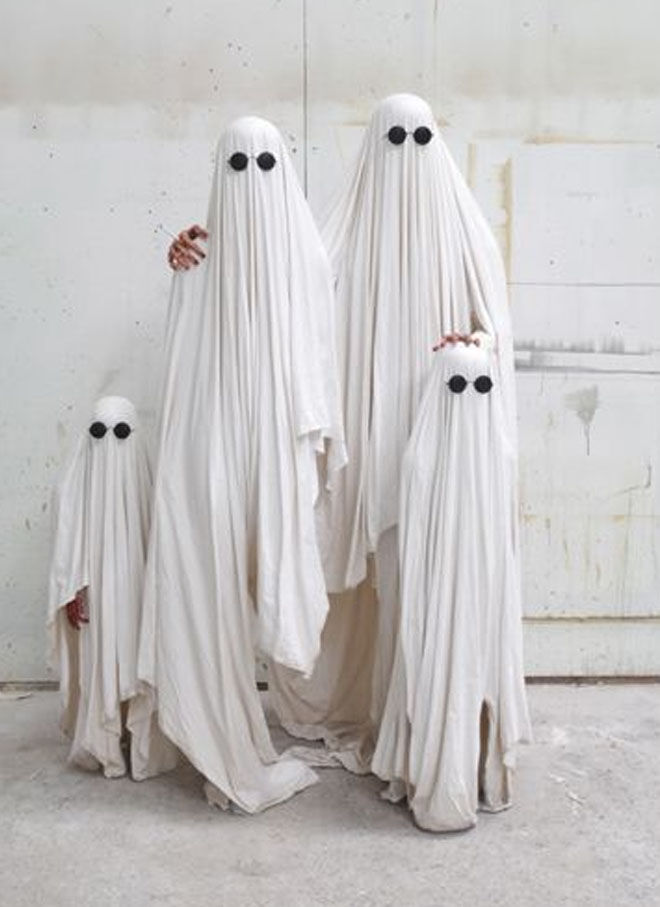 Simple and effective, there's never been a better way to use your old sheets. Just remember to poke a couple of holes under those sunnies! (via Seemingly Grounded)
Off the planet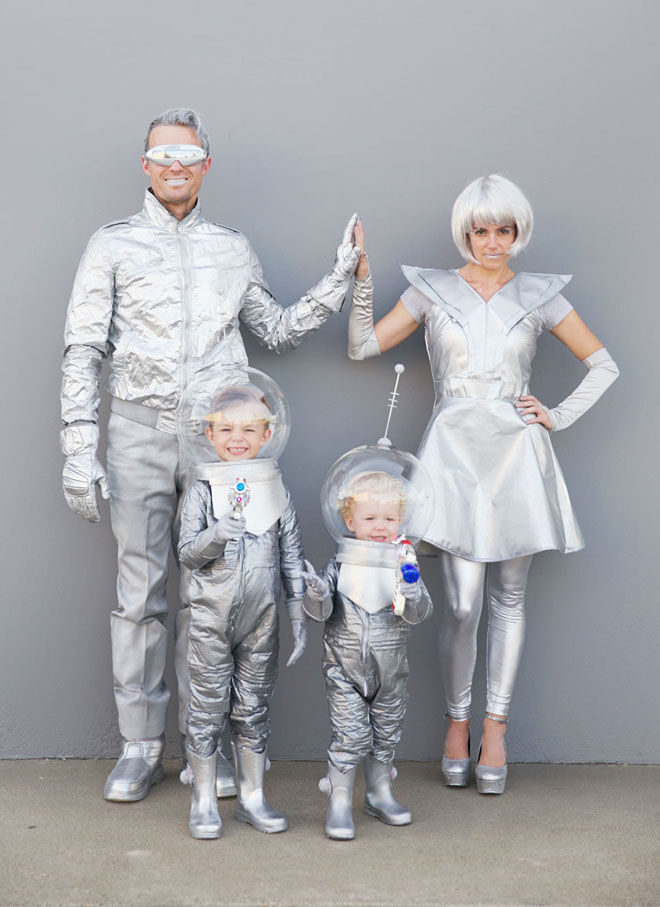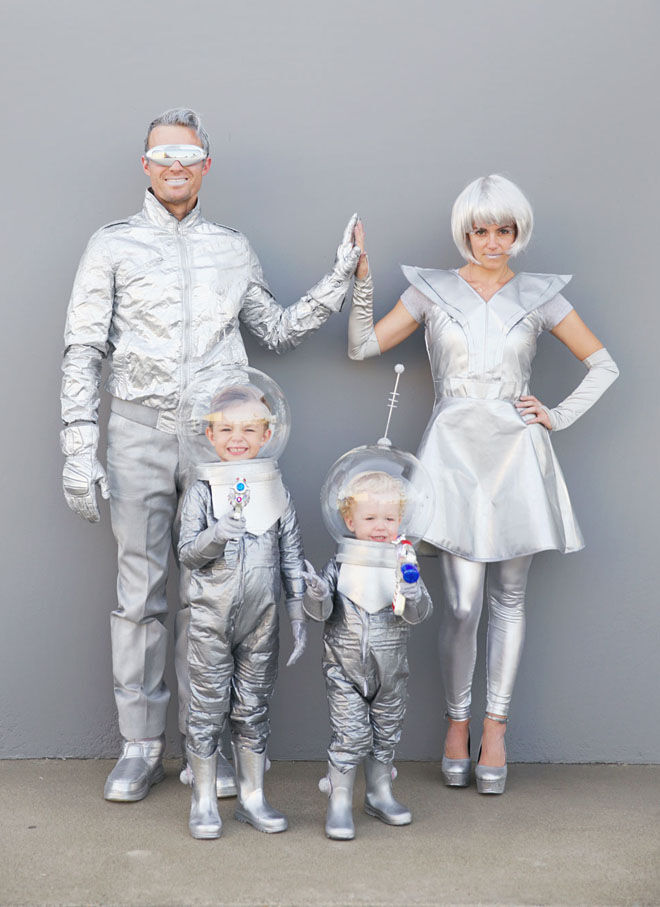 So much shine. Can you believe those kiddies' space costumes are made from duct tape?! (via Tell Love and Party)
There's a rat in my …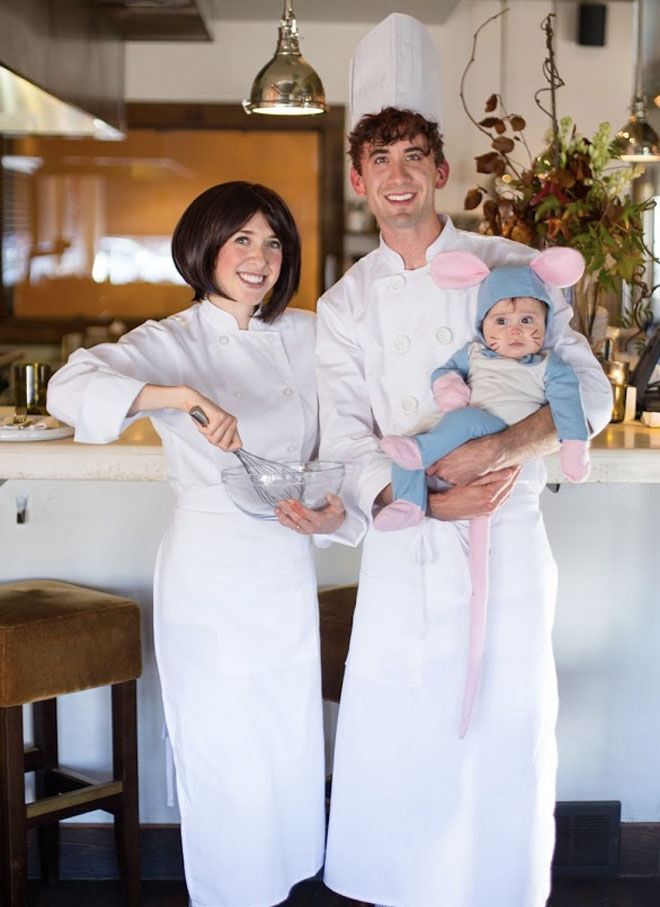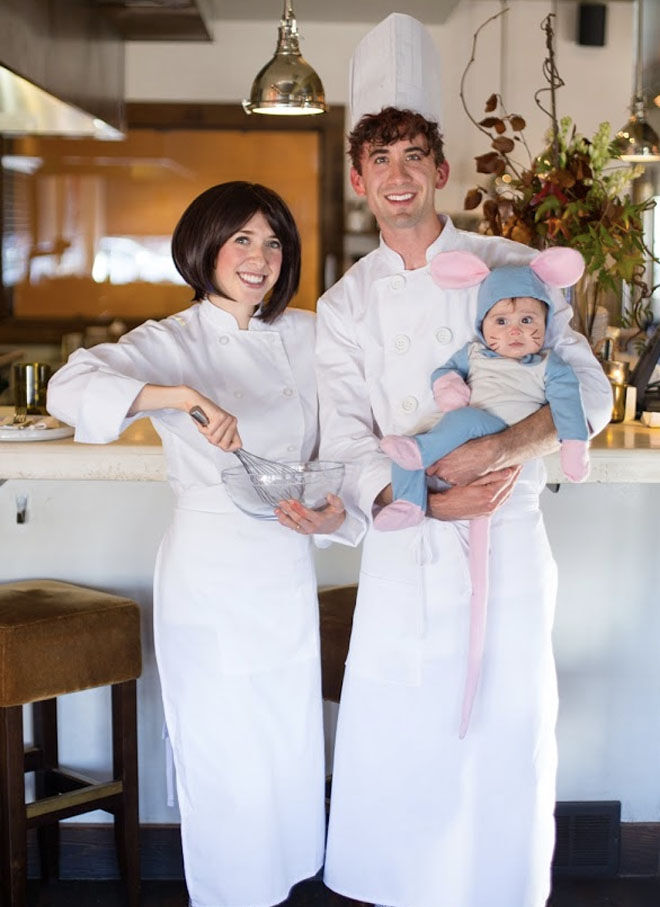 Fans of the clever culinary rat from Ratatouille will go gaga for this gorgeous costume. (via The House of Cornwall)
All the feels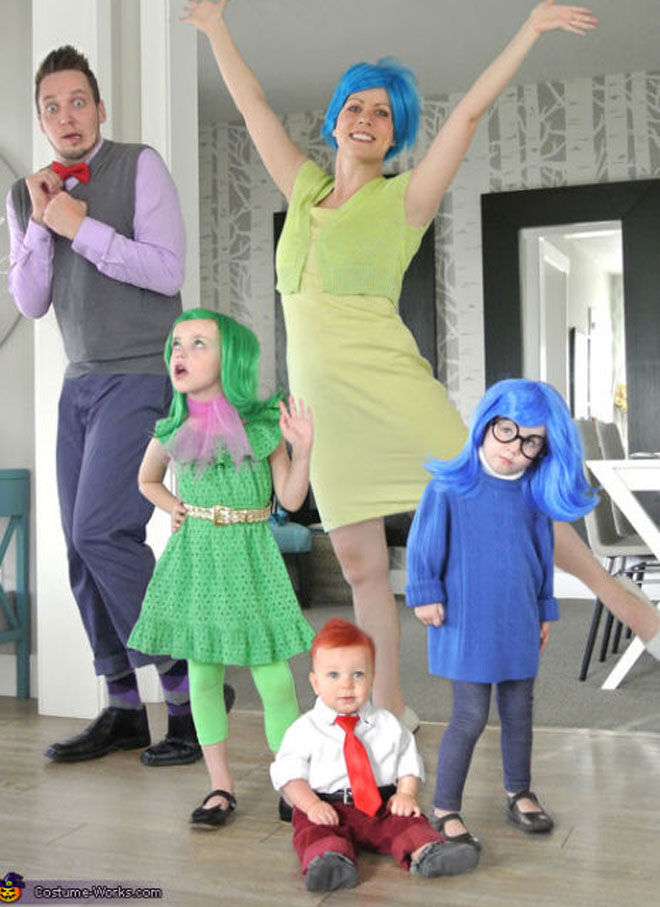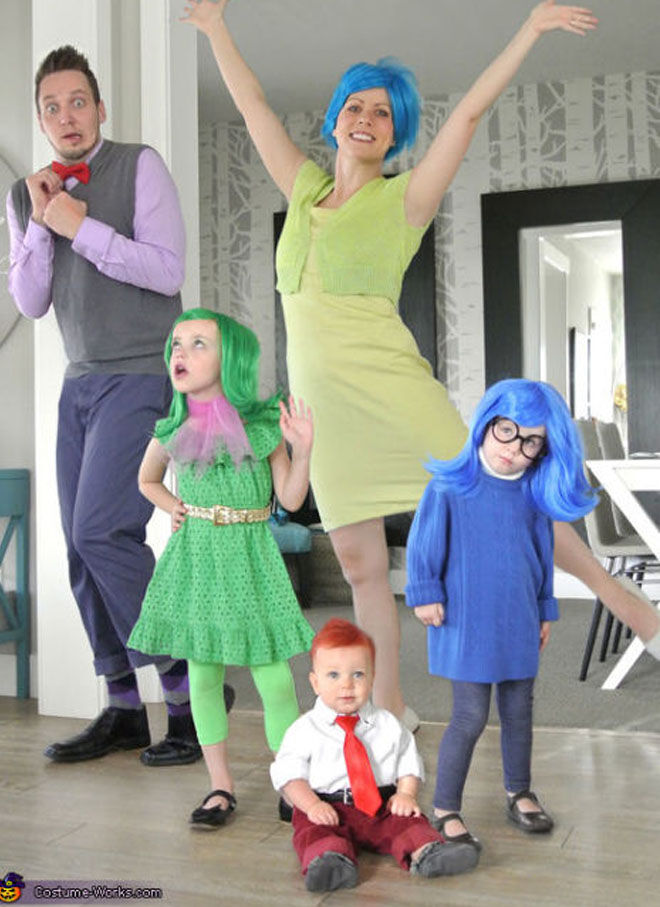 Match up those Inside Out feelings to your kids' personalities for a bit of fun. (via Costume Works)
Shark bait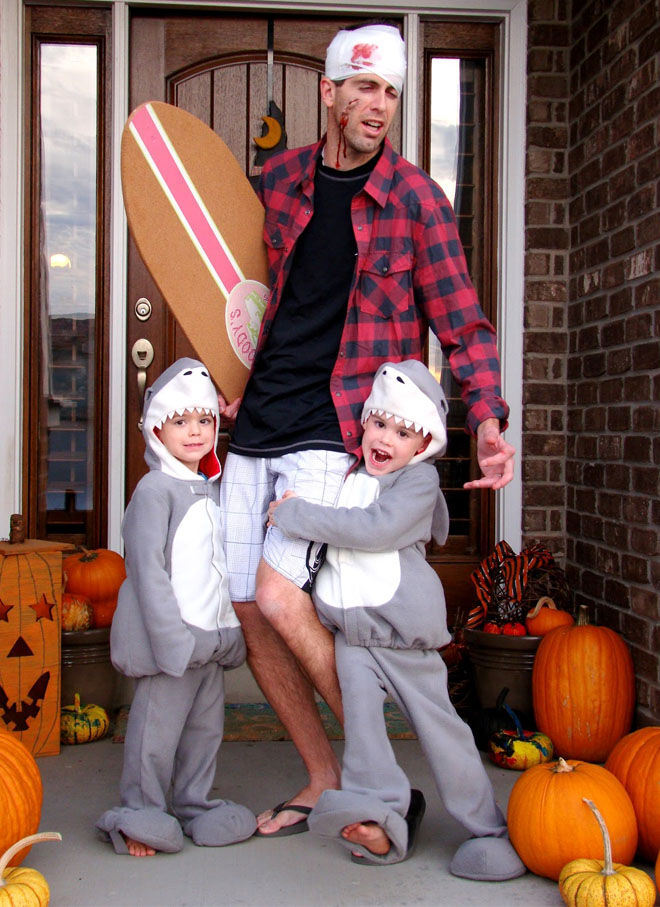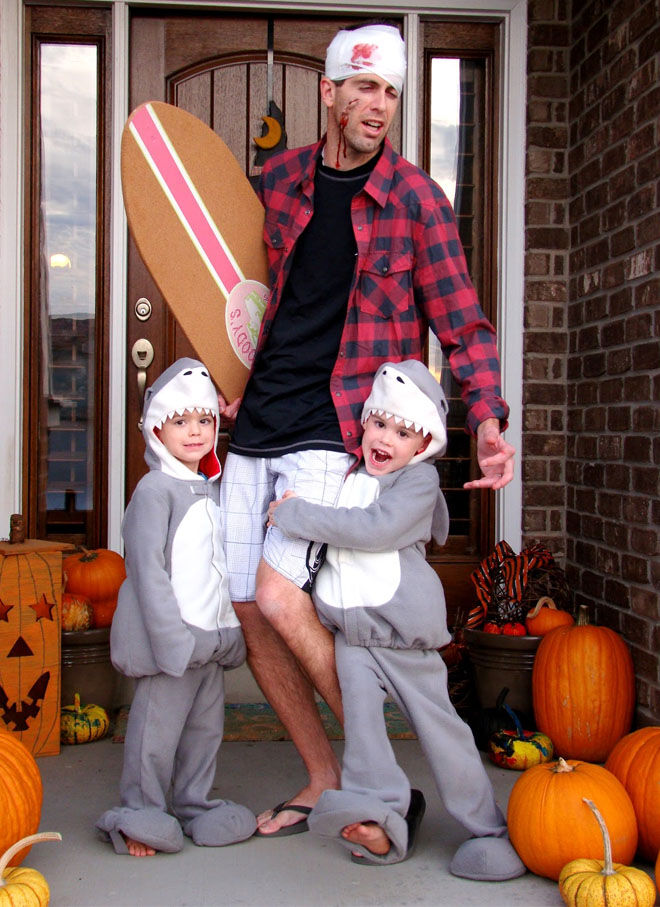 It's totally not safe to go back into the water. (via The Fickle Pickle)
Dastardly and despicable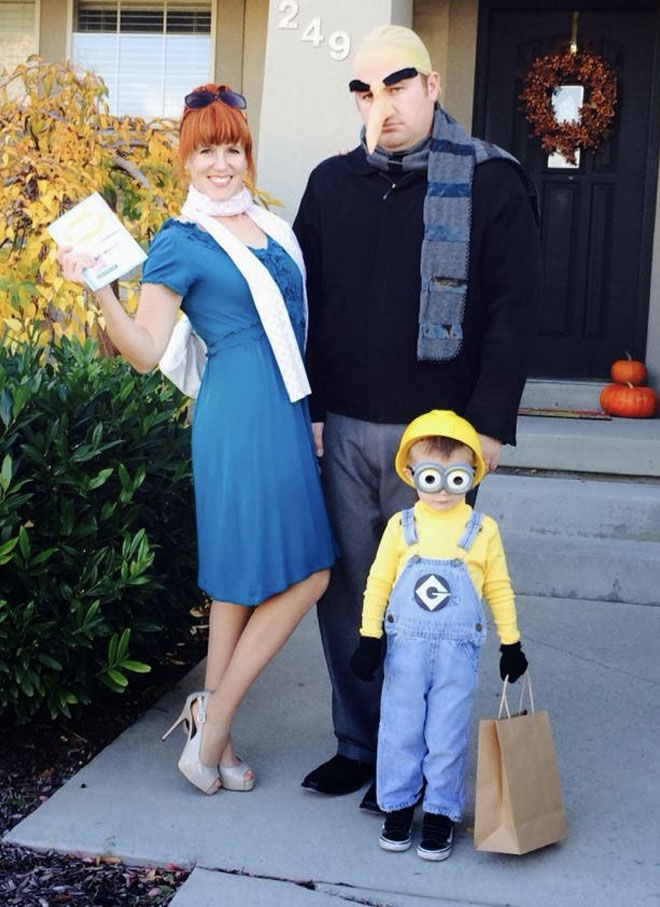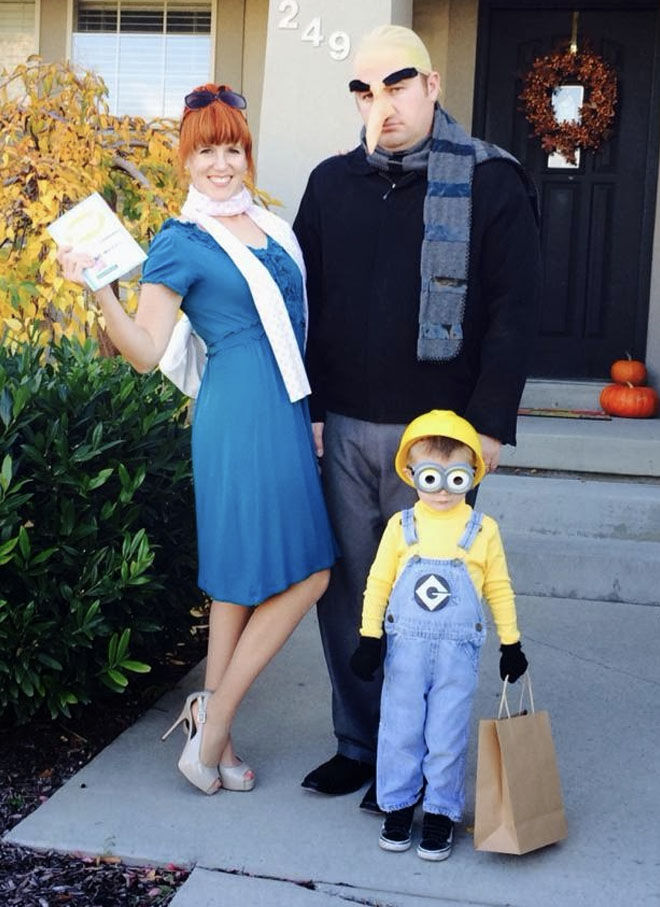 You won't be able to wipe the smiles off your little minion's face. (via Julie Olson)
I am your father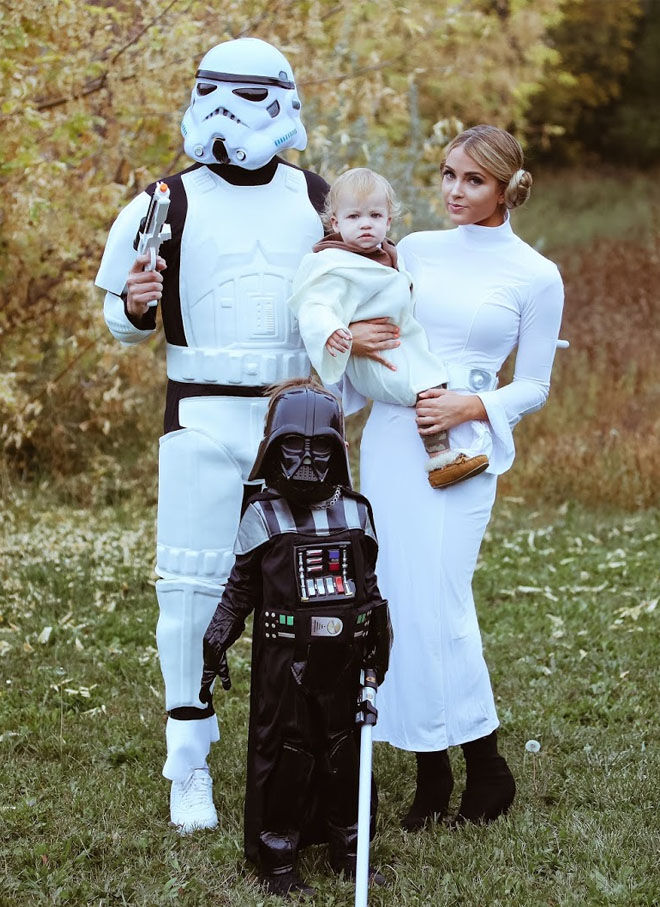 This family costume is a win-win for everybody – mum and dad get to live out their Star Wars' childhood dreams and the kids join the eternal struggle of good versus evil. (via Cara Loren)
Bend the knee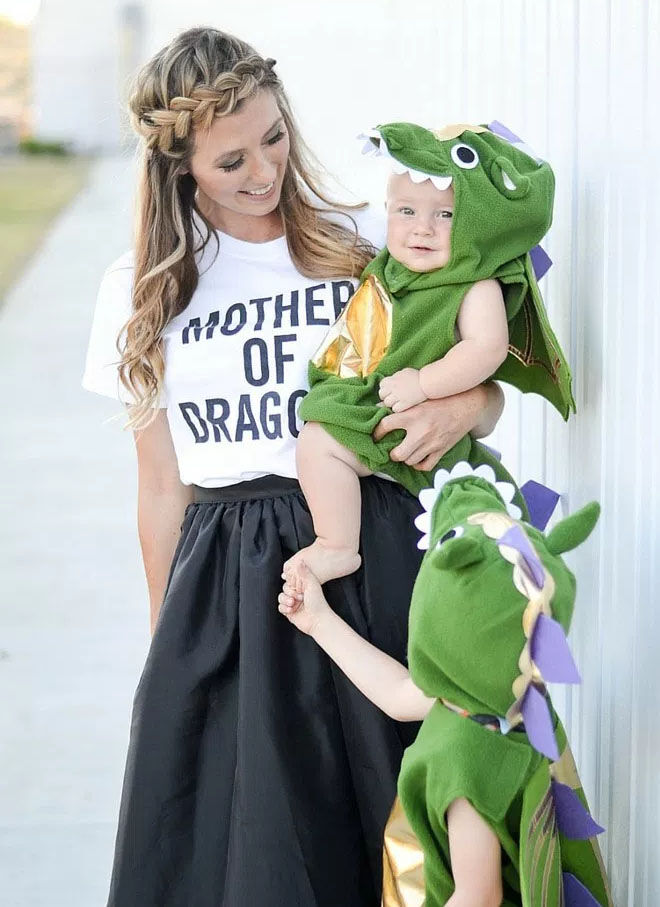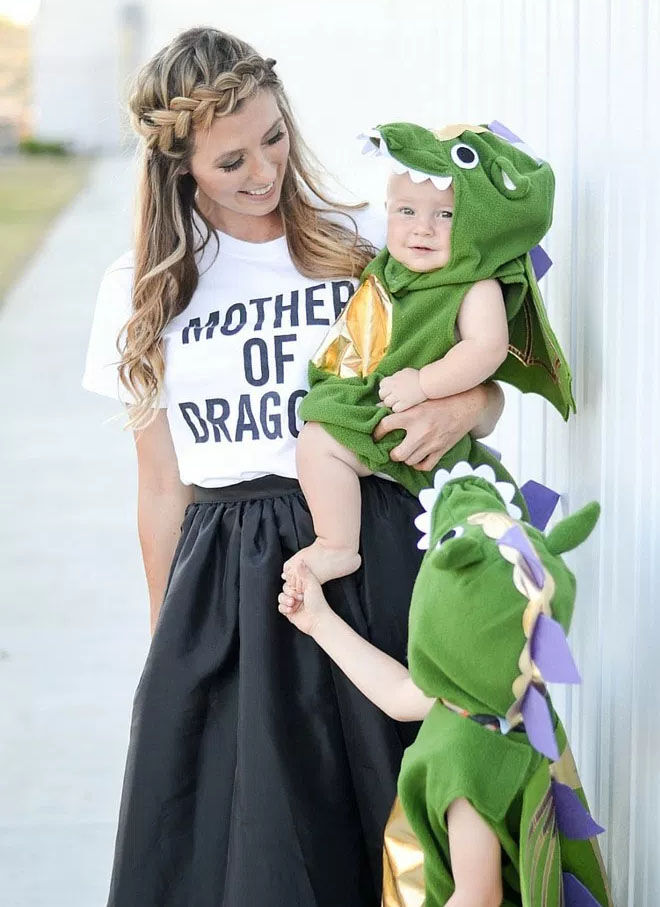 After all – you are the queen! Such a simple family costume that the kids will adore. (via Baby Birds Farm)
Fantastic family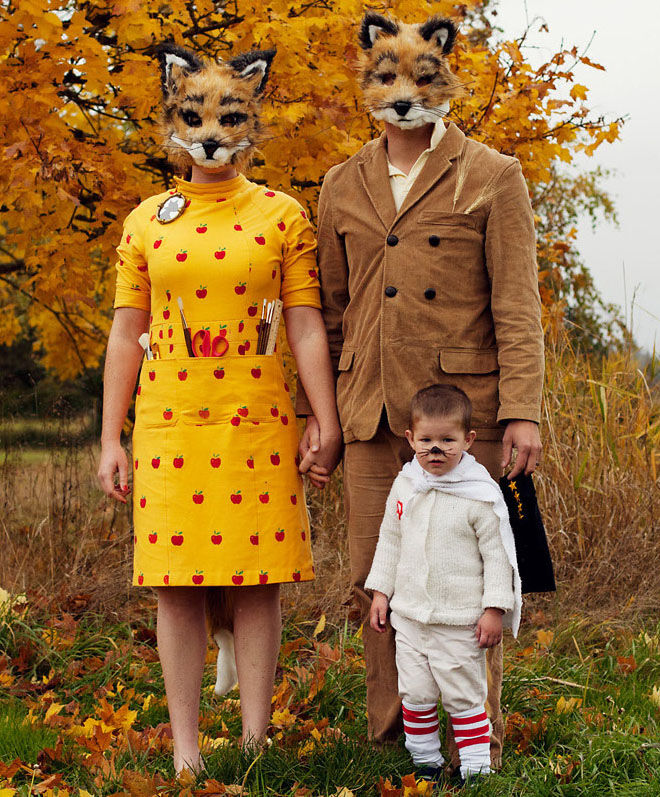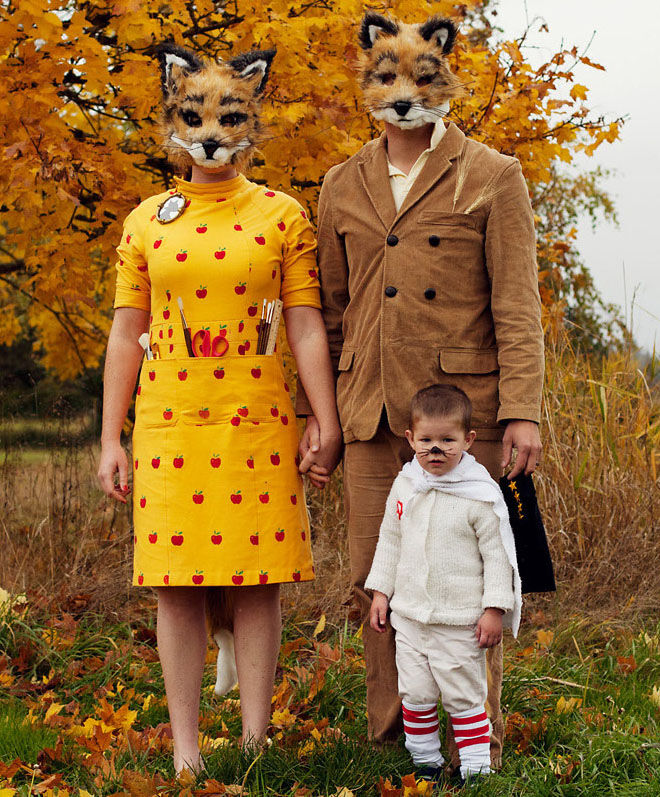 Based on the stop-motion animated film, this Fantastic Mr Fox family costume is everything and more. (via Little Orange Room)
I yam what I yam!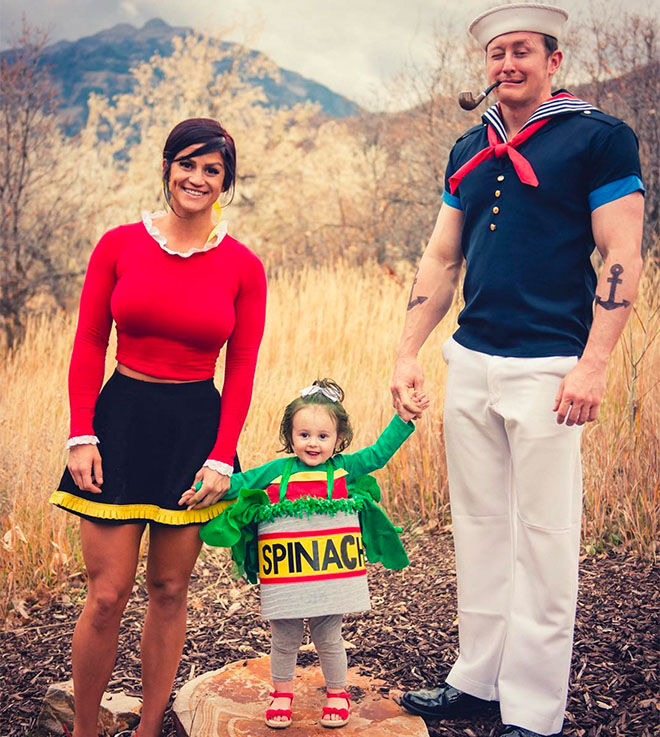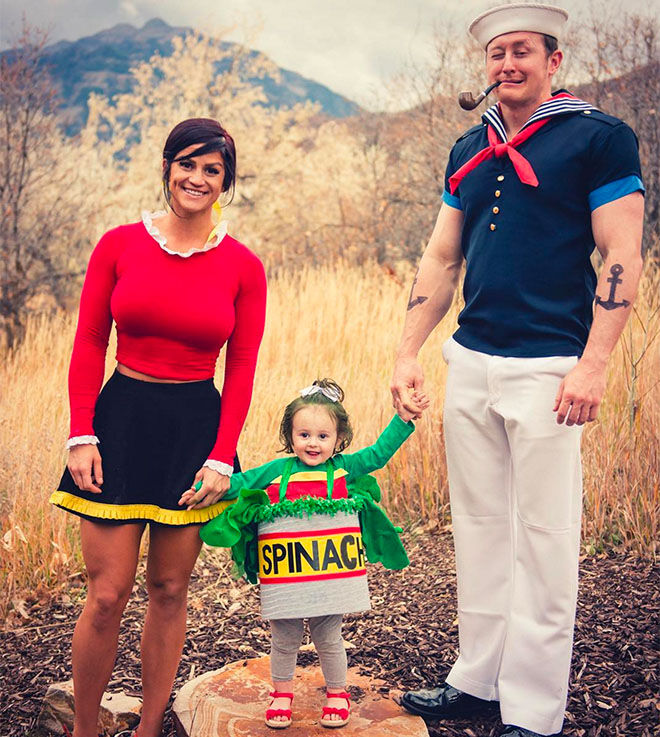 This is the cutest little tin of spinach you're ever likely to see! (via The Fit Trainers Wife)
Hold the sauce!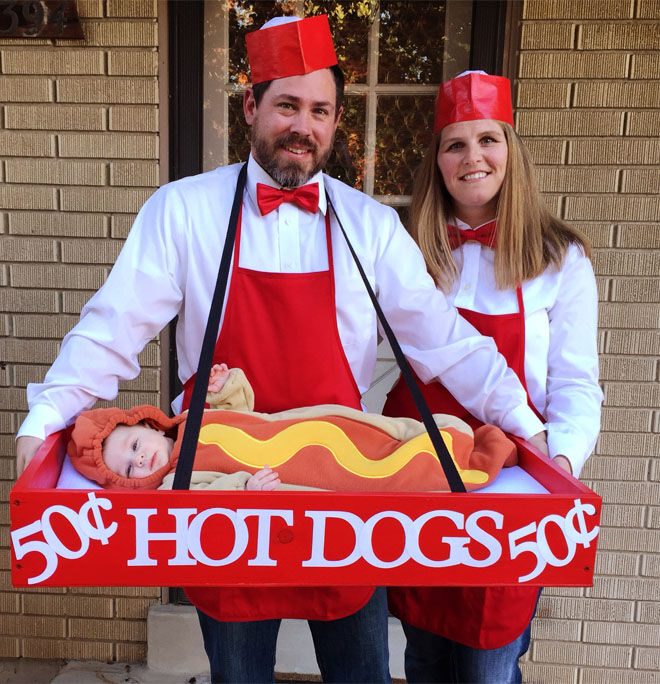 Not quite your Bunnings sausage sizzle, this adorable outfit is perfect if bub is likely to sleep through Halloween festivities. (via Stacie B)
All tangled up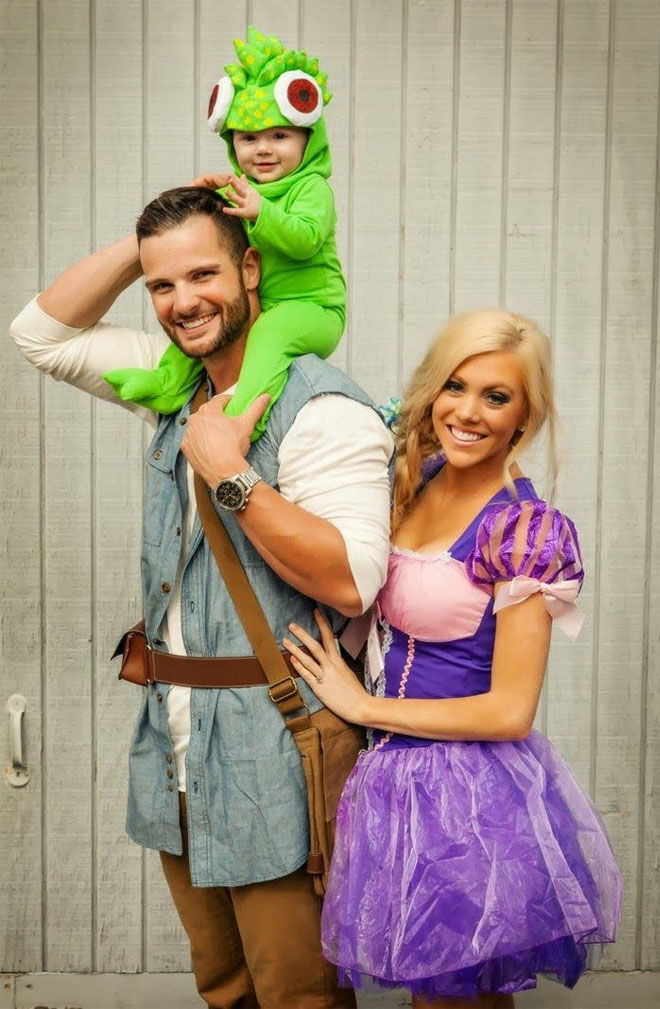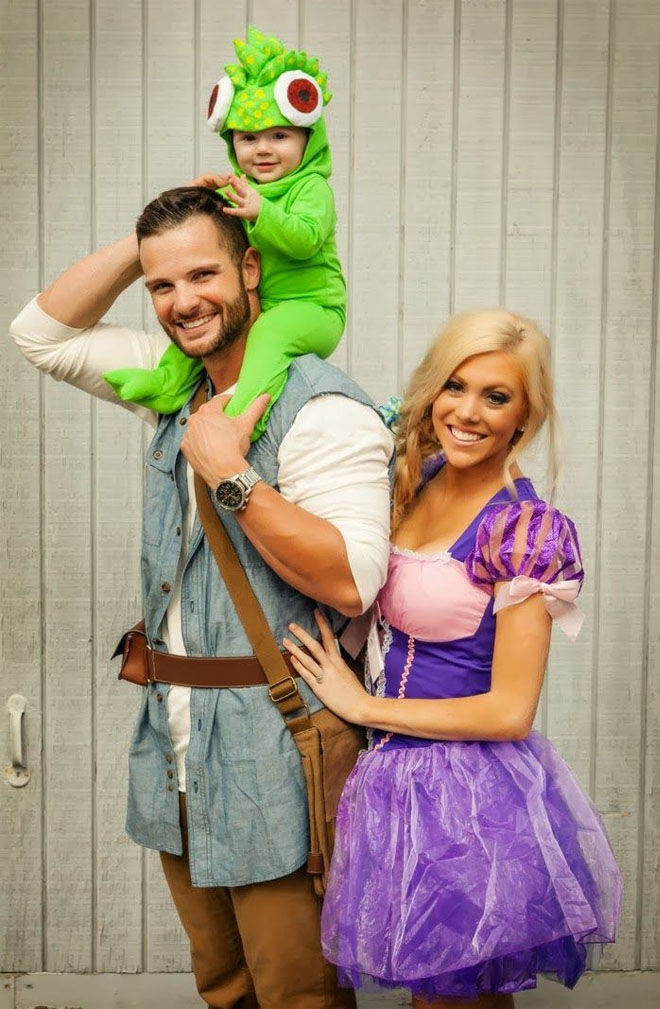 Disney tragics, this one's for you! How adorable is Pascal the chameleon?! (via Lexi Loo)
Halloween all wrapped up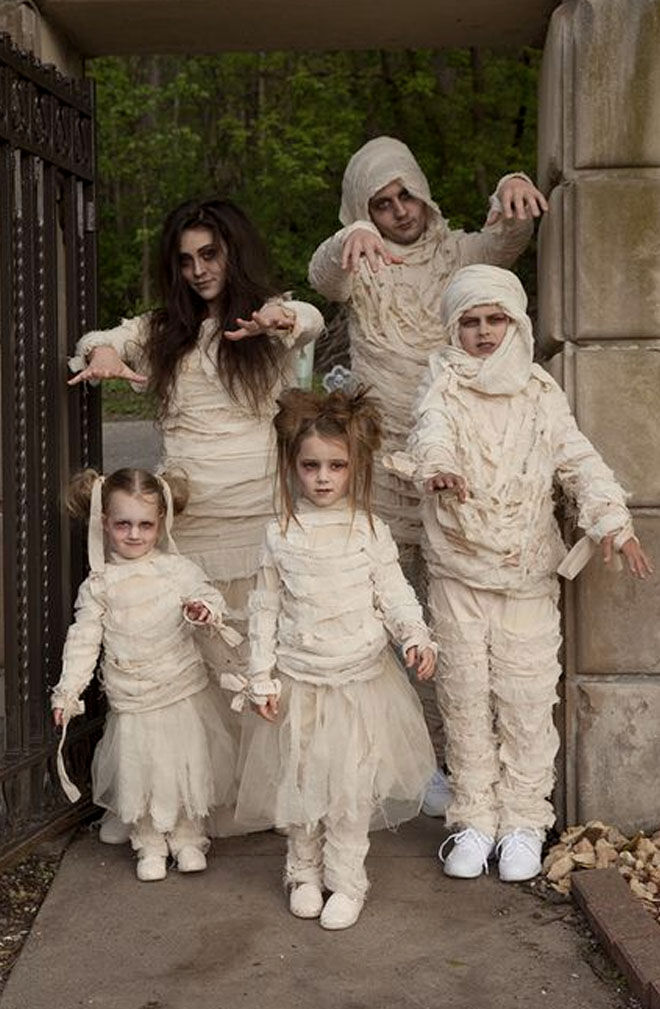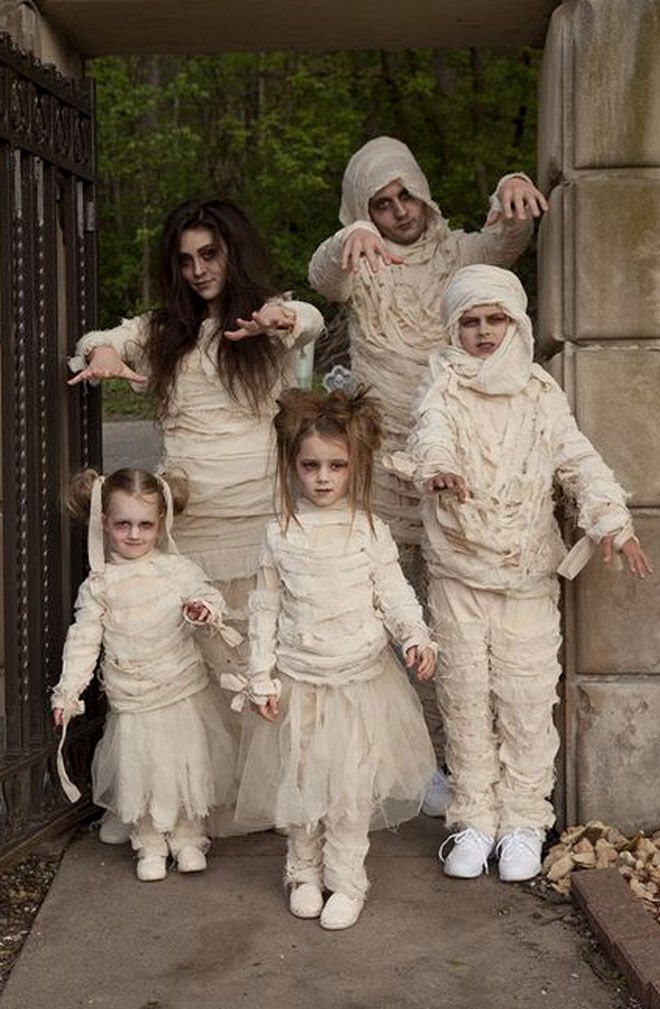 While this costume was purchased, there's plenty to be said for some well-placed gauze and tulle for a DIY version. (via Halloween Costumes)
I feel the need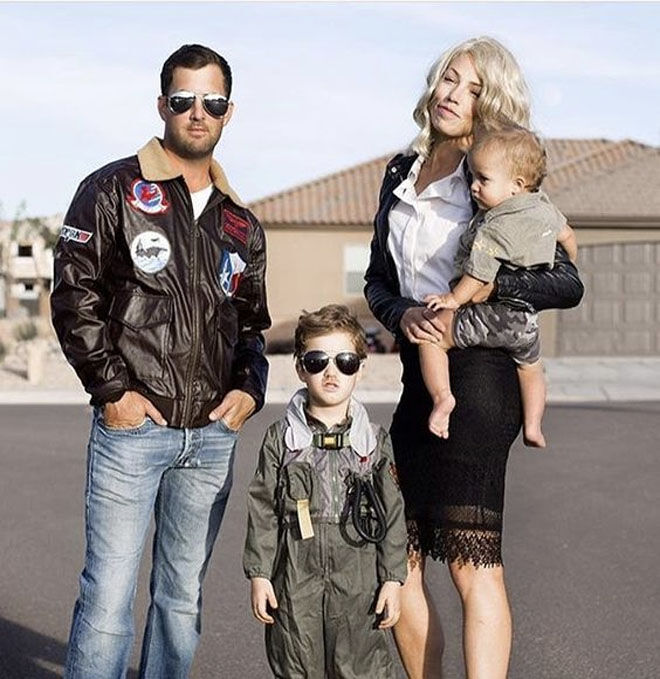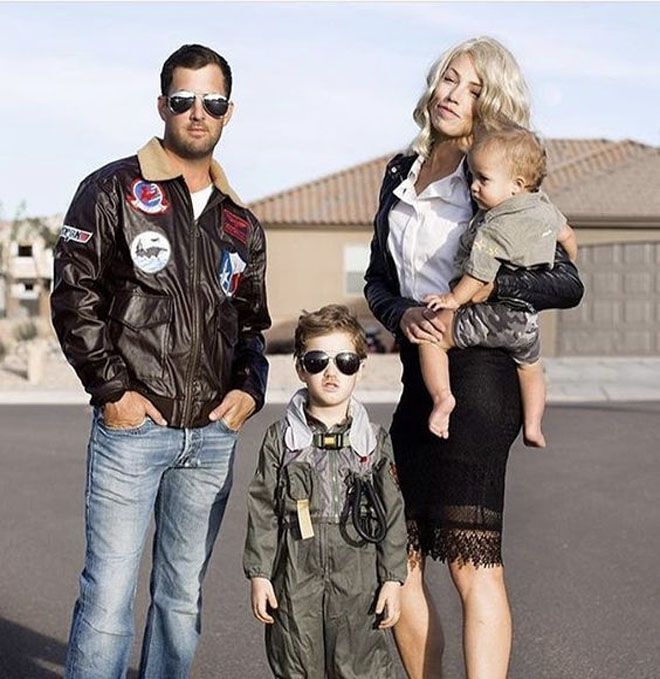 It may a movie the kids aren't going to be allowed to watch for a very long time, but that doesn't have to stop you going all Top Gun for Halloween. (via Maskcara)
Welcome to Jurassic Park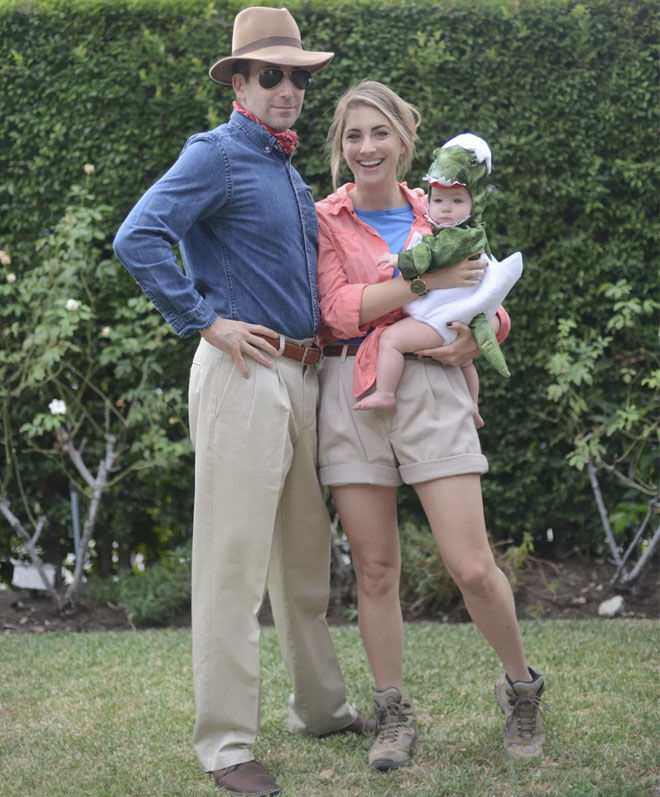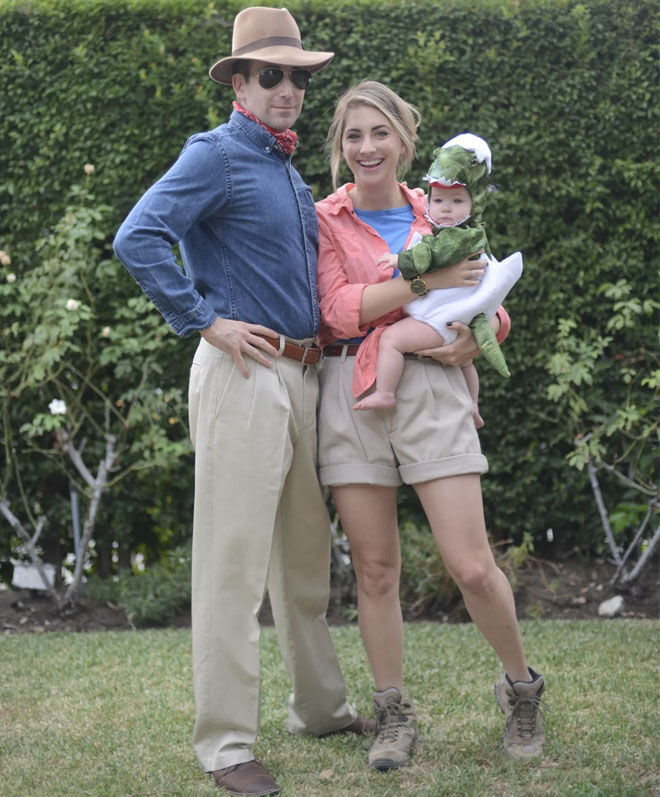 Naaww – we don't think this little velociraptor is going to be too much trouble. (via Cupcakes & Cashmere)
It's a circus in here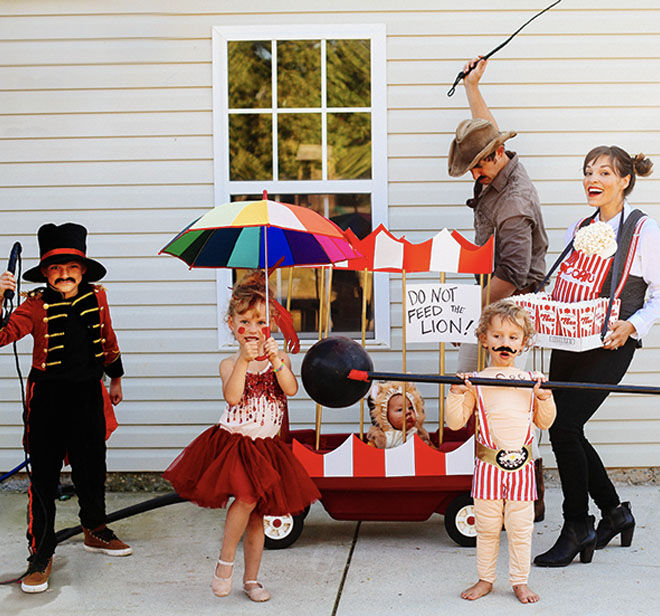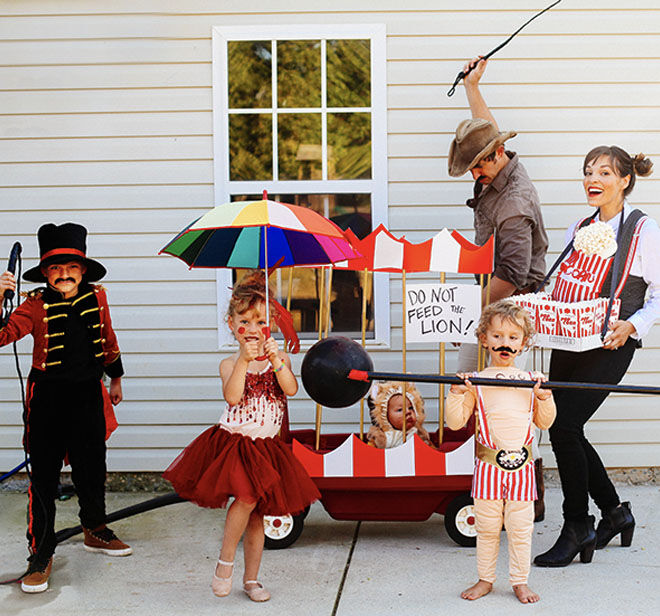 Feel like you're living in a circus? Why not use it as inspiration for a family Halloween costume. (via In Honor of Design)
I, Robot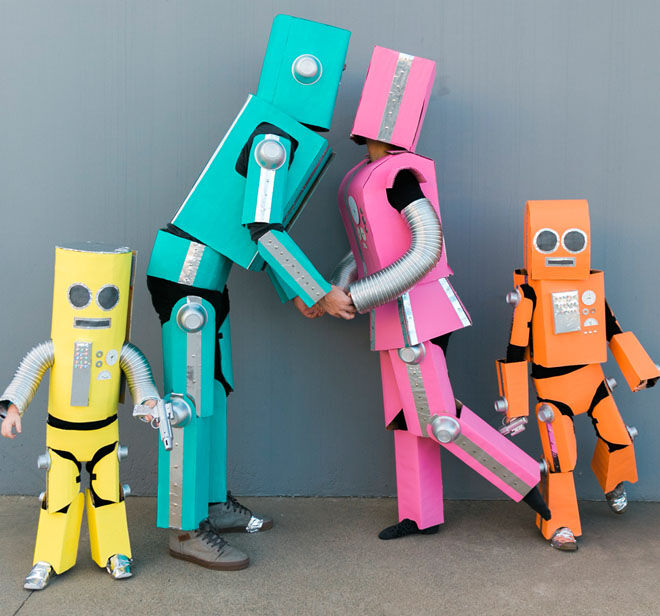 Get out your poster paints, flex pipe and a heck-of-a-lot of duct tape. But it's totally worth it to look this cute! (via Tell Love and Party)
If you're still toting your tot around in a baby carrier this Halloween, you'll love our article loaded with costumes ideas for baby-wearing parents.