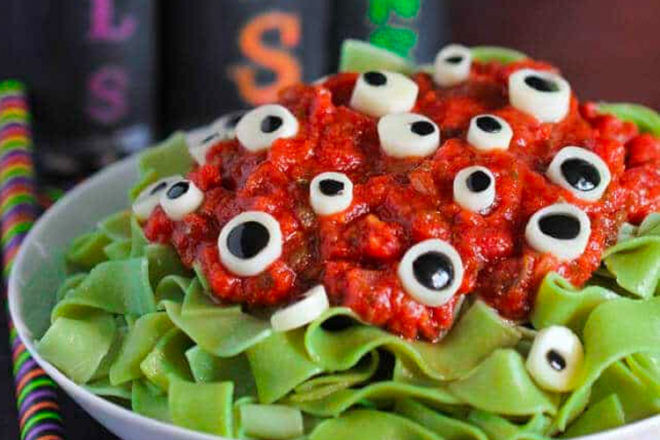 Little trick or treaters need a full belly before they hit the Halloween lolly trail, so we've cooked up some frightful platefuls of fun for family Halloween dinners.
When the kids ask 'what's for dinner', reply with a wicked grin: Feet Loaf with a side of Devilled Eyes or Finger Hot Dogs with Monster Melon for dessert.
Here are 18 dastardly delights to dish up for dinner on Halloween.
Devilled Eyes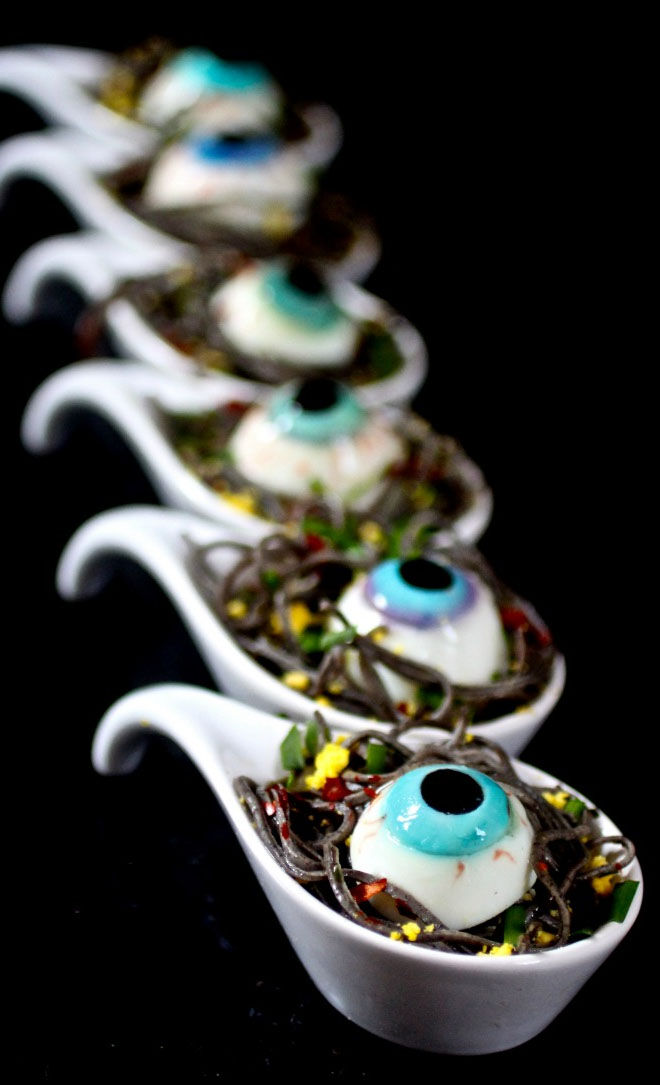 Get creative with hard boiled eggs and gelatine for this ghoulishly ghastly side dish. (via momdot)
Eyeball Pasta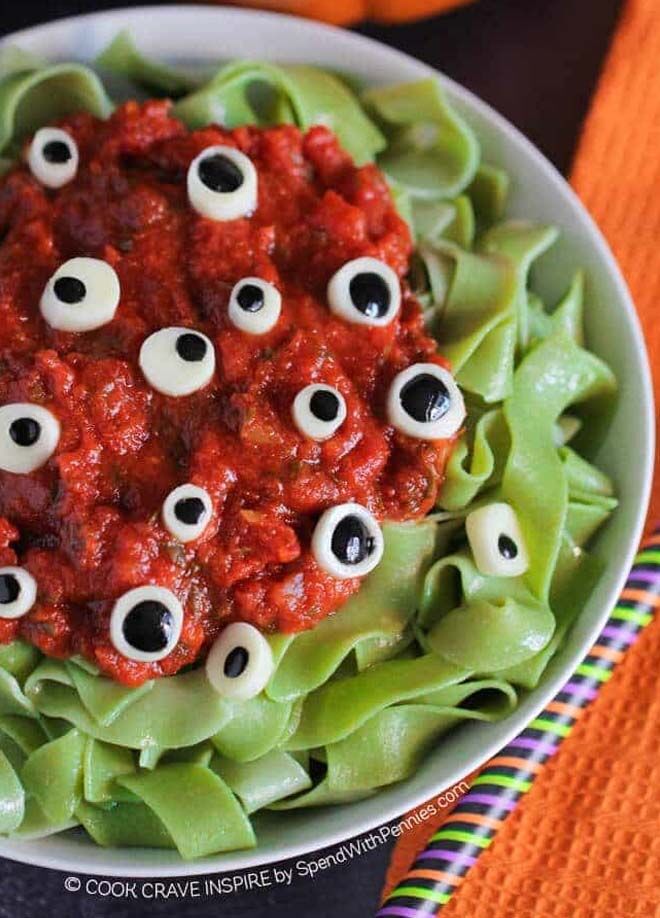 Green pasta with eyes as far as the eye can see? The kids will be begging for seconds! (via Spend With Pennies)
Spooky Shepherd's Pie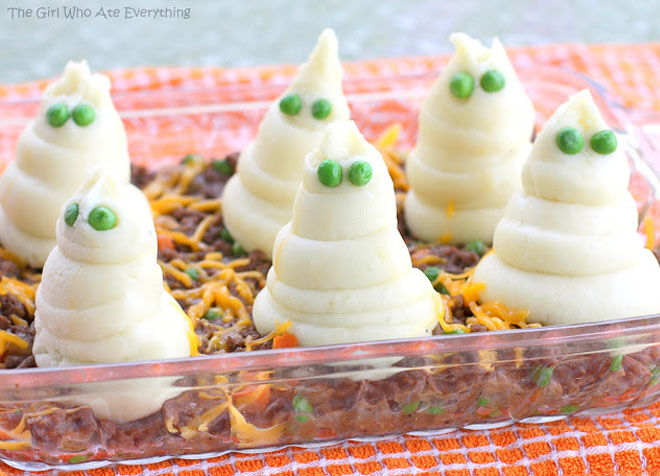 Jazz up the family favourite shepherd's pie with these ghostly monster mash toppers. (via The Girl Who Ate Everything)
Meat Head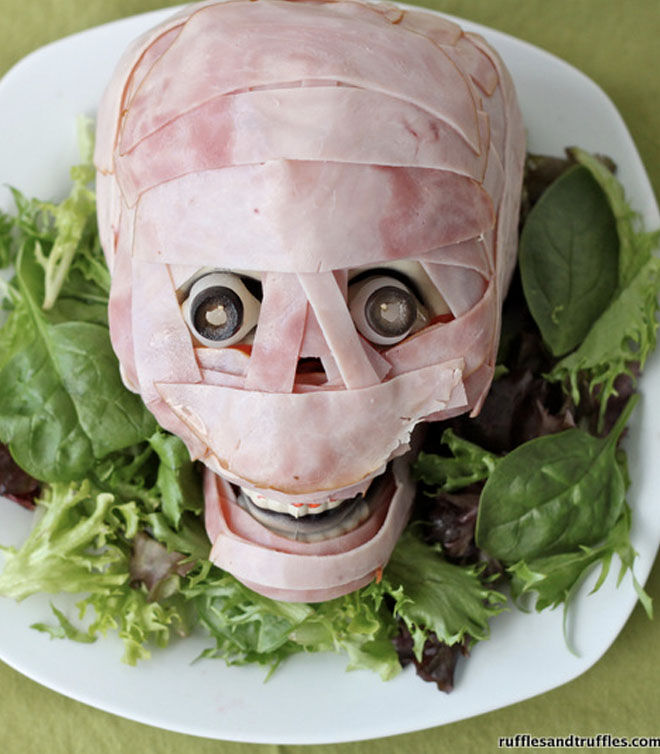 Hot days mean cold meats. Do you think the kids will be game enough to try this? (via Helpful Homemade)
Tombstone Taco Dip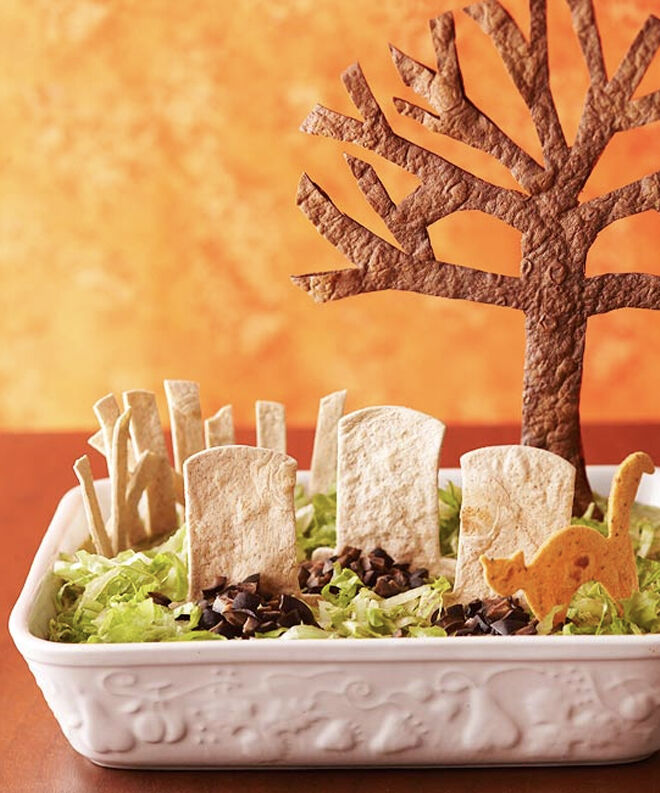 Get creative with tortillas and cookie cutters and you'll have this spooky graveyard whipped up in no time. (via Better Homes and Gardens)
Severed Finger Hot Dogs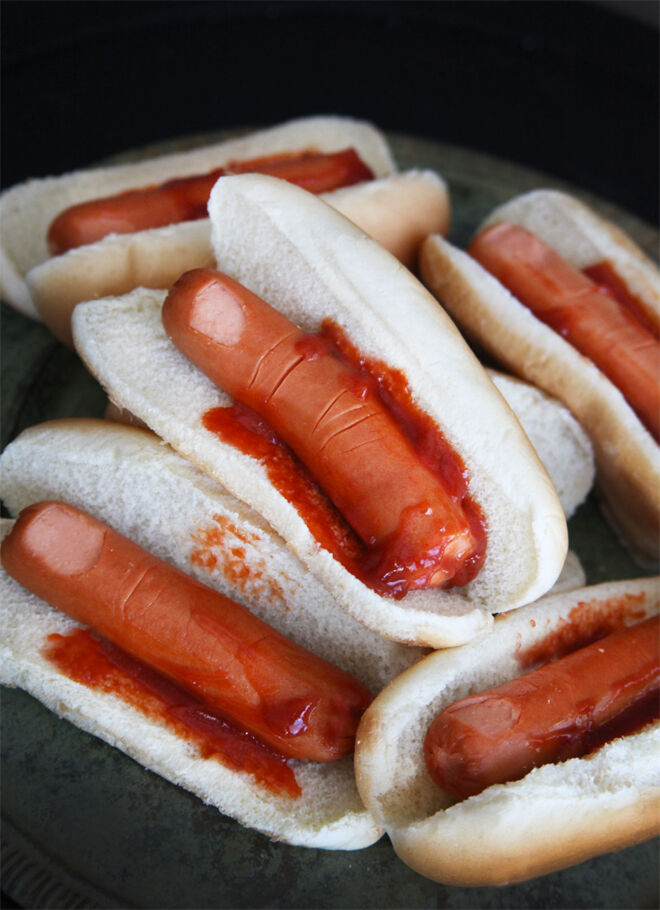 Deceptively simple yet incredibly realistic, these little fellas will make you cackle or cringe. (via PartyTipz)
Beastly Burgers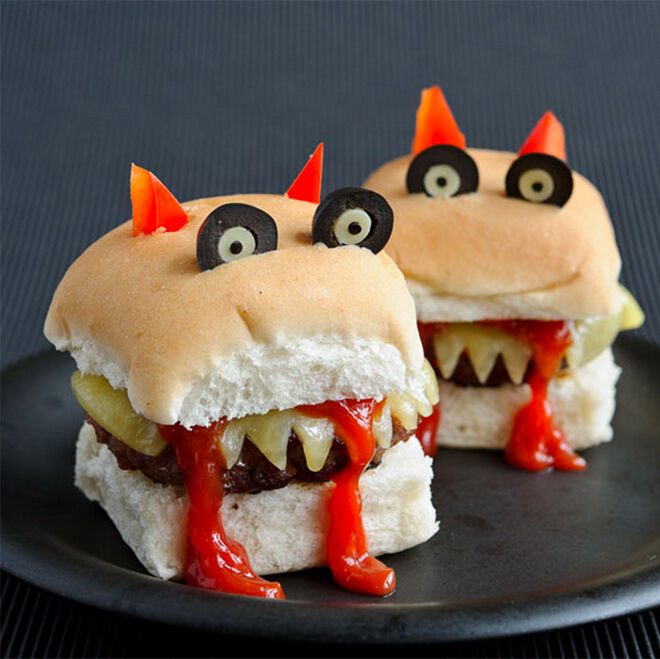 Beef up boring burgers with some beastly horns, eyes and tomato sauce blood – delicious! (via Funky Lunch)
Feet Loaf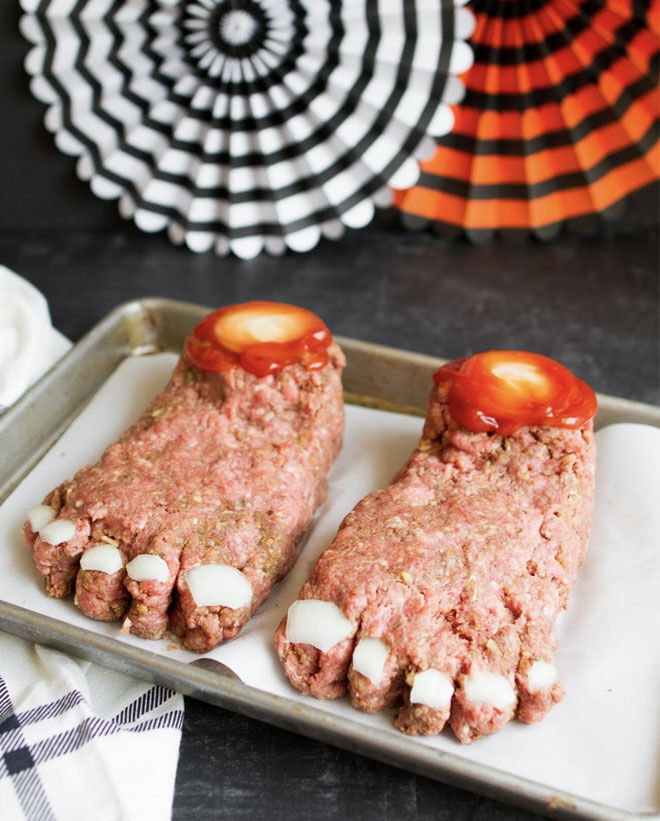 Could your family handle eating these giant monster feet made of meat? (via My Name Is Snickerdoodle)
Halloween Spaghetti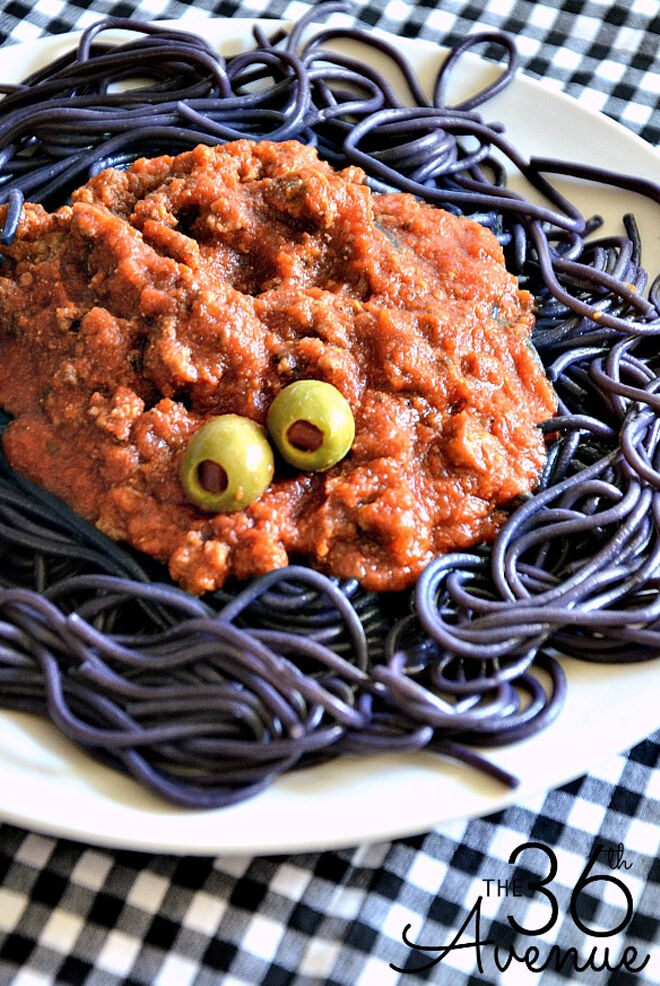 A bit of food colouring and some deftly-placed olives bring spag-bol to life – literally! (via The 36th Avenue)
Sandwich Monsters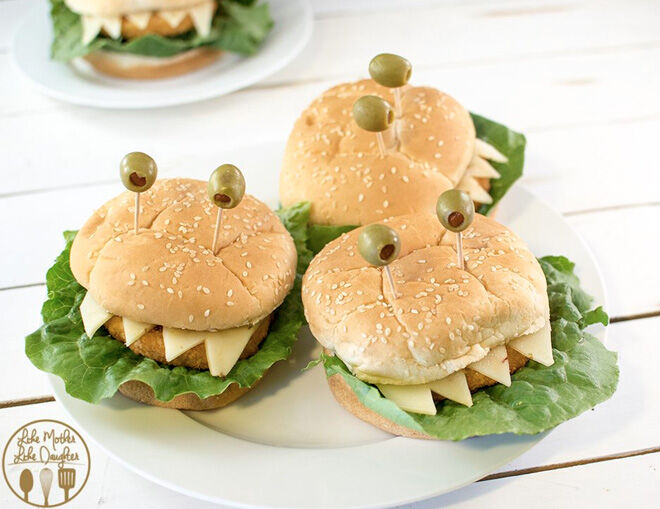 This is the ultimate last minute Halloween dinner inspiration, just a few olives and some carefully cut cheese and sandwich monsters are served. (via Like Mother Like Daughter)
Witch's Brew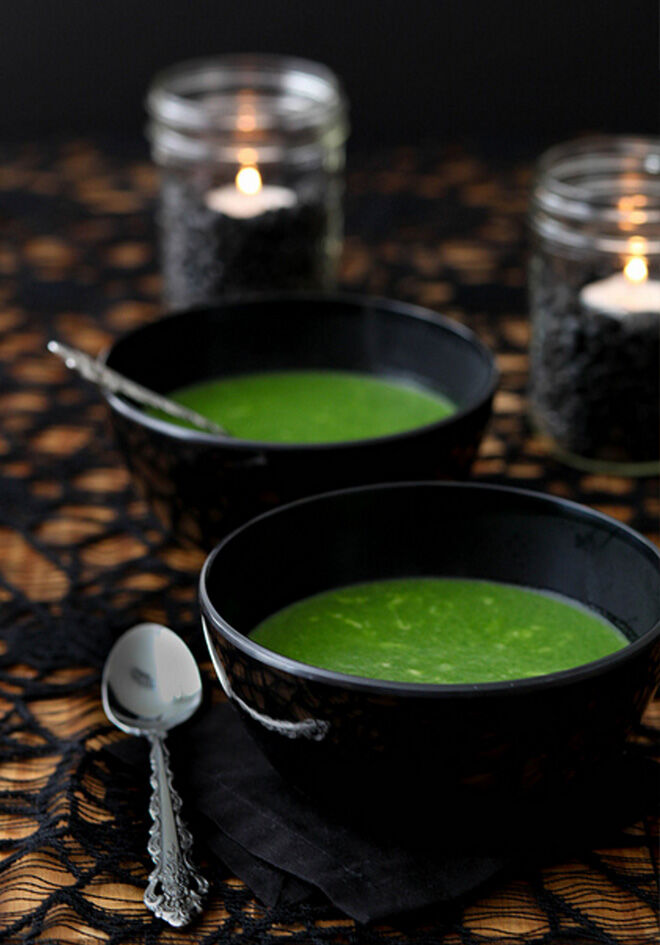 Ghastly green witch's brew? Nope, but cheese spinach soup. (via Everyday Annie)
Mummy Meatballs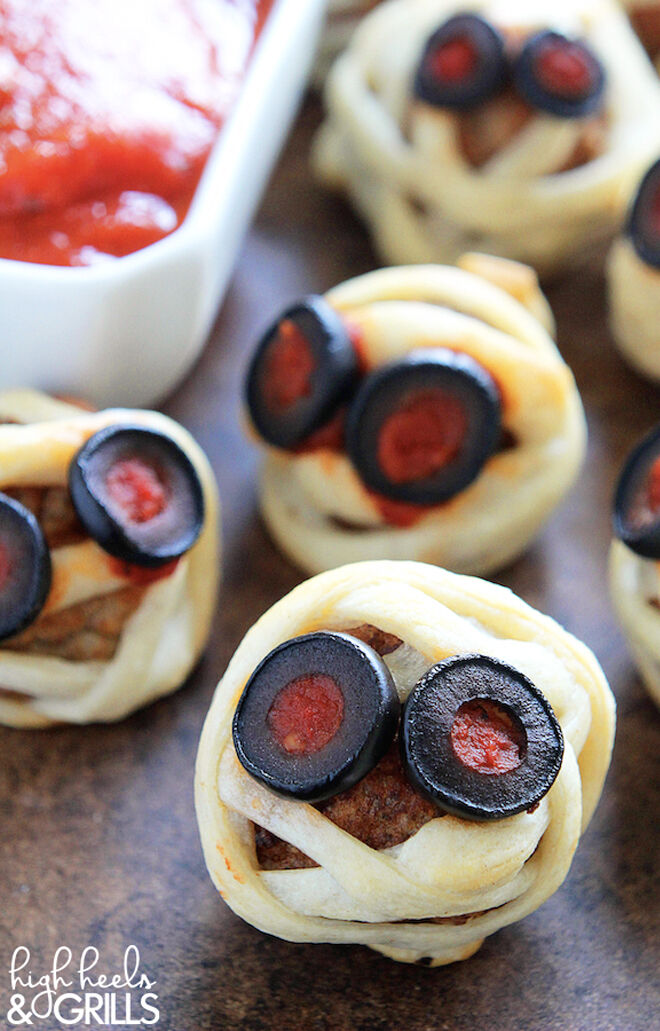 These little guys are almost too cute to eat! A bit of effort makes a family favourite fun. (via High Heels & Grills)
---

---
Graveyard Taco Dip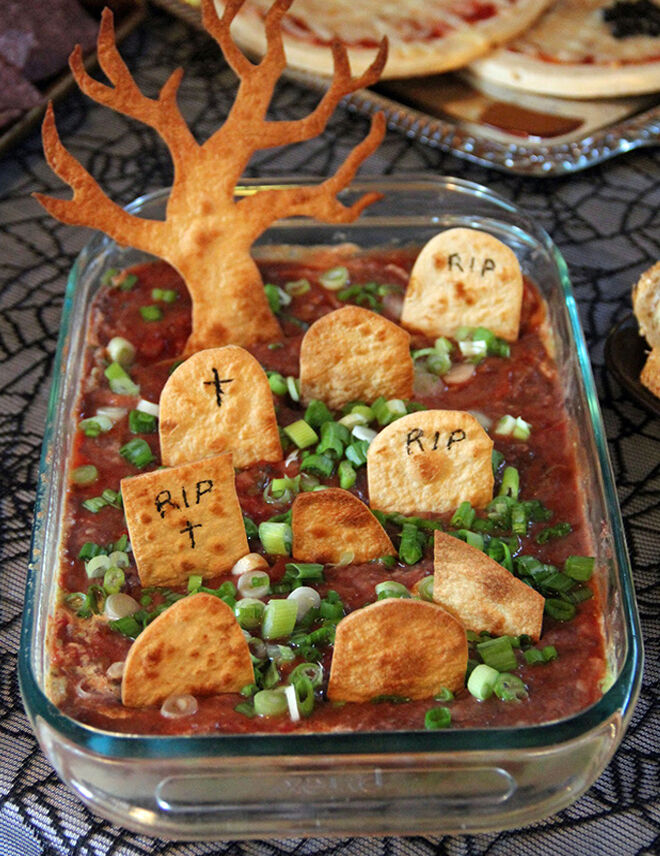 Taco Tuesday just got a whole lot creepier! (via The Chickabug Blog)
Stuffed Capsicum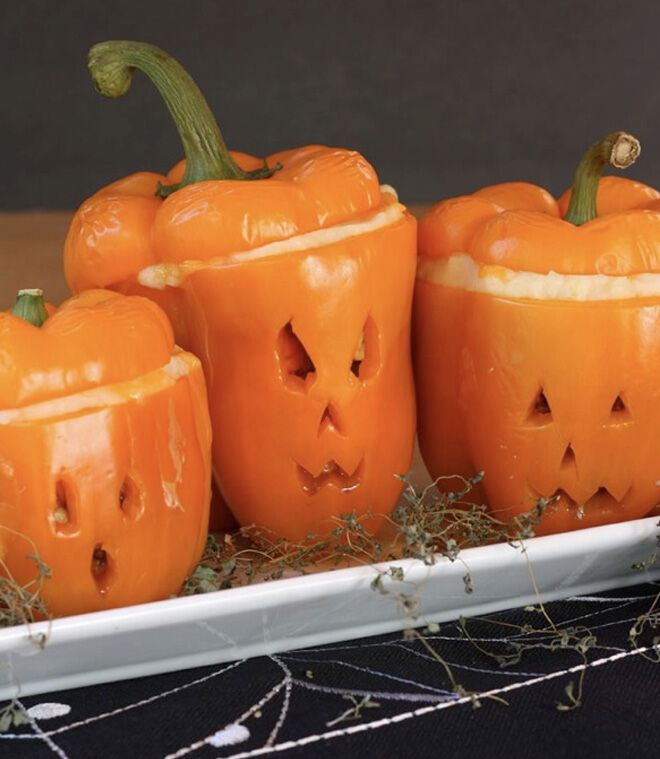 These cute Jack O' Lantern capsicums are stuffed with shepherd's pie, but you can pack them with rice or whatever your kids fancy. (via Cupcakes & Kale Chips)
Spider Pizza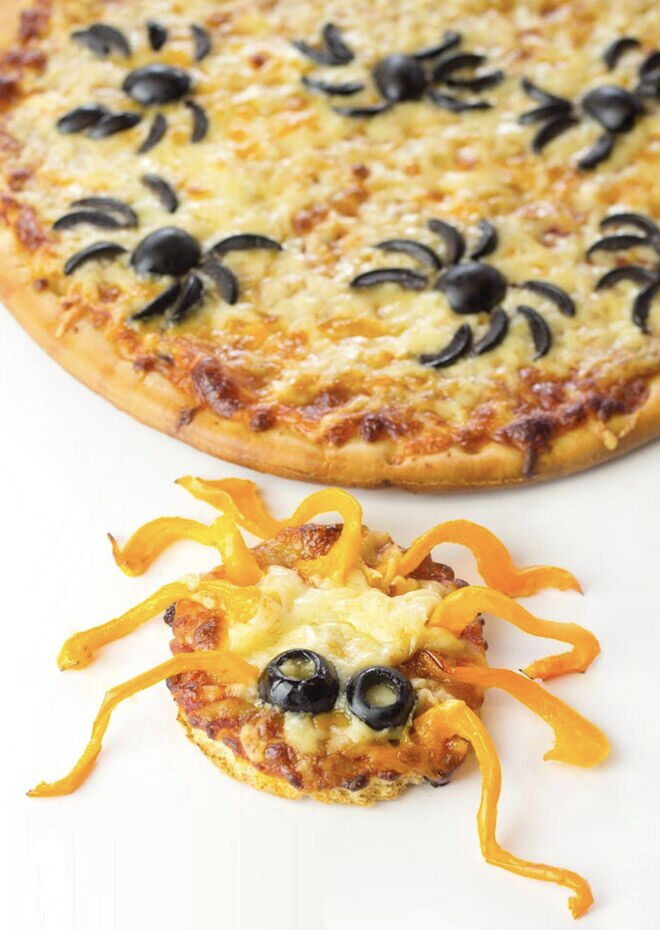 Make a large pizza dotted with spindly spiders or mini arachnid – either way it'll be hard to stop the kids playing with their food. (via Kids Craft Room)
Hellraiser Pinhead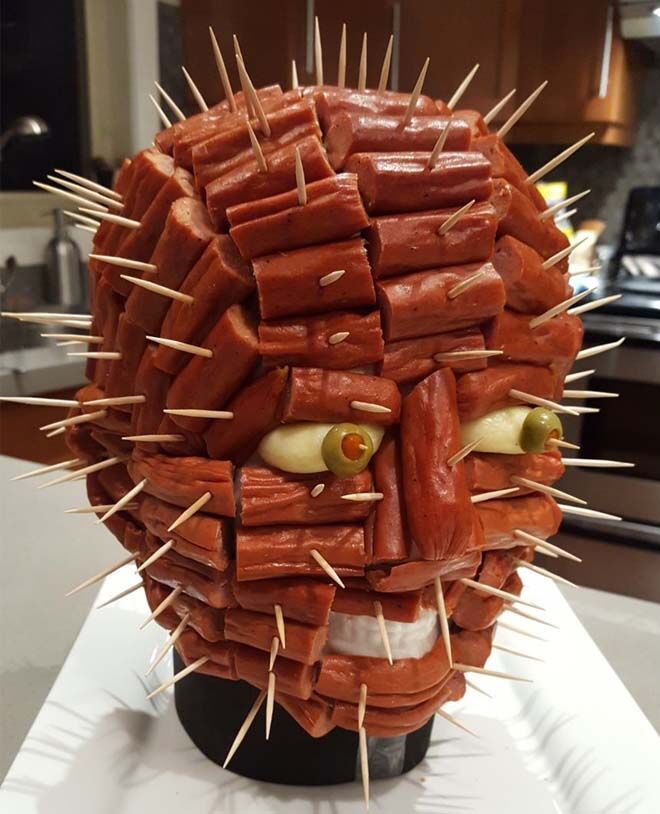 Save this one for the older kids – and the adults who can remember the movie! (via NachoStamps)
Monster Melon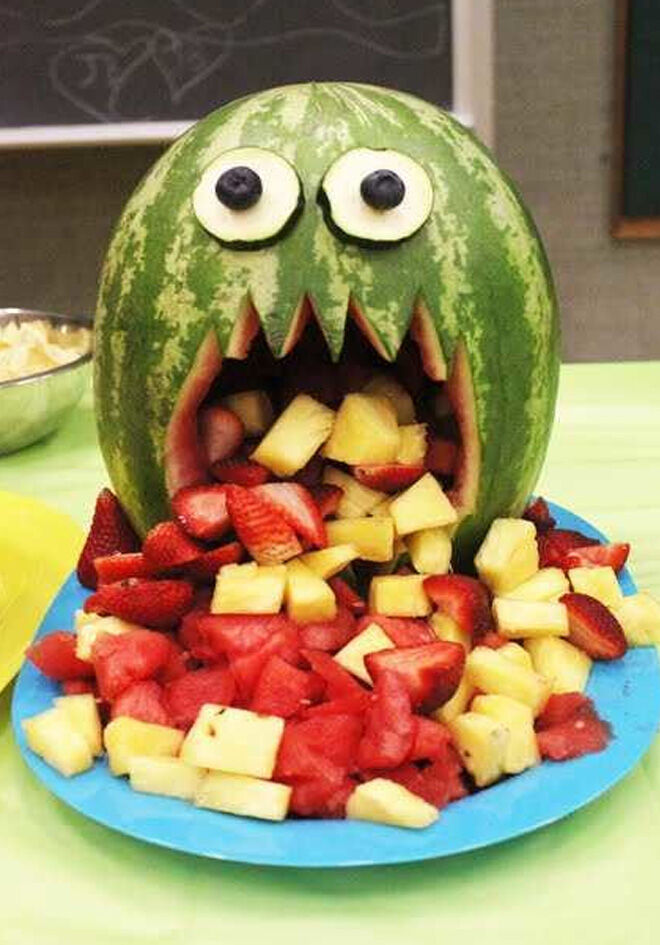 Finish off your devilish dinner with a monster melon for dessert – simple and spooky! (via Listotic)
Mummified Apple Pie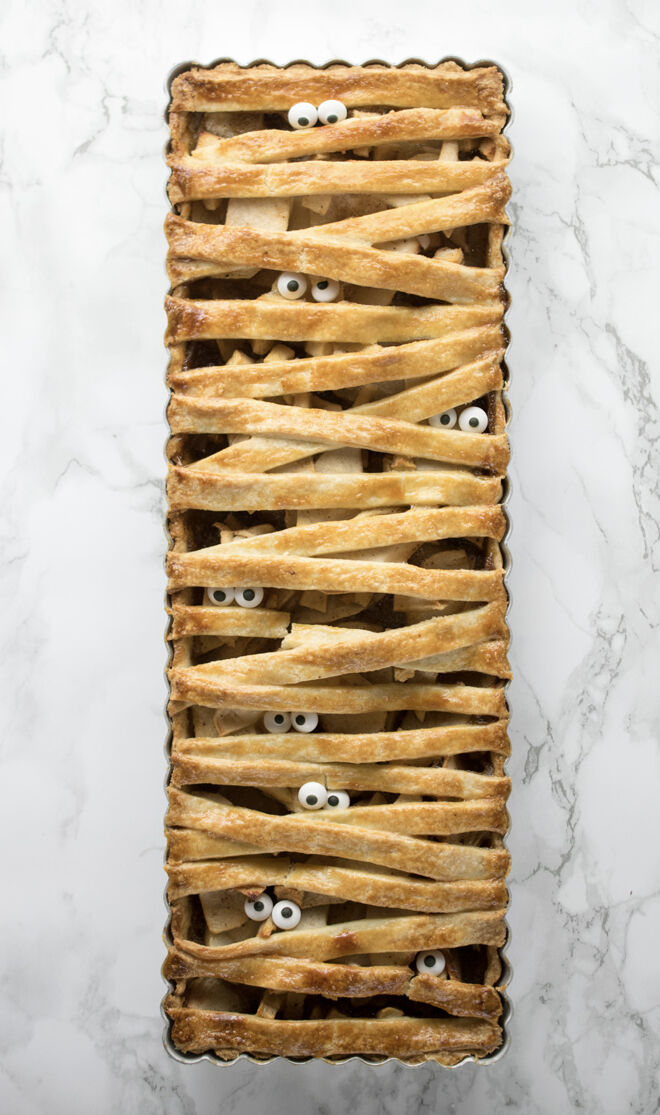 The addition of some edible eyes takes this apple pie from delicious to suspicious. (via Every Nook & Cranny)