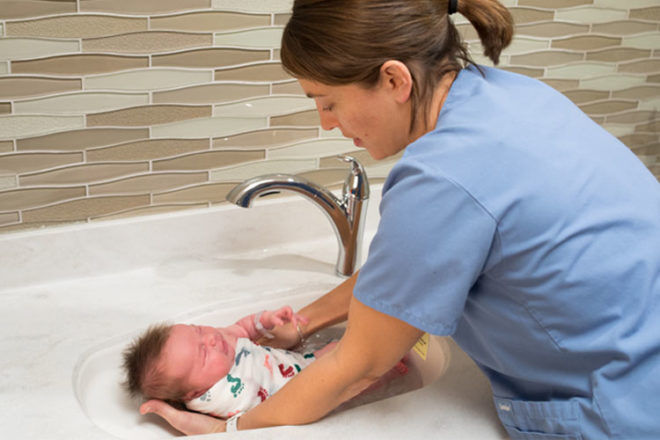 Bathing a newborn baby is one of the most precious joys of becoming a new parent; it's calming, soothing and can take baby back to being in the womb. It's also a great place for many dads to start and bond with their gorgeous little beings for the first time.
While most babies love being immersed in warm water and relax into a complete state of zen, others will find the whole experience too much to handle and scream the house down. And for those, there's a new technique being introduced to some hospitals that hopes to give newborns a calmer bathing experience.
It's called swaddle bathing, and here is everything you need to know.
What is a swaddle bath?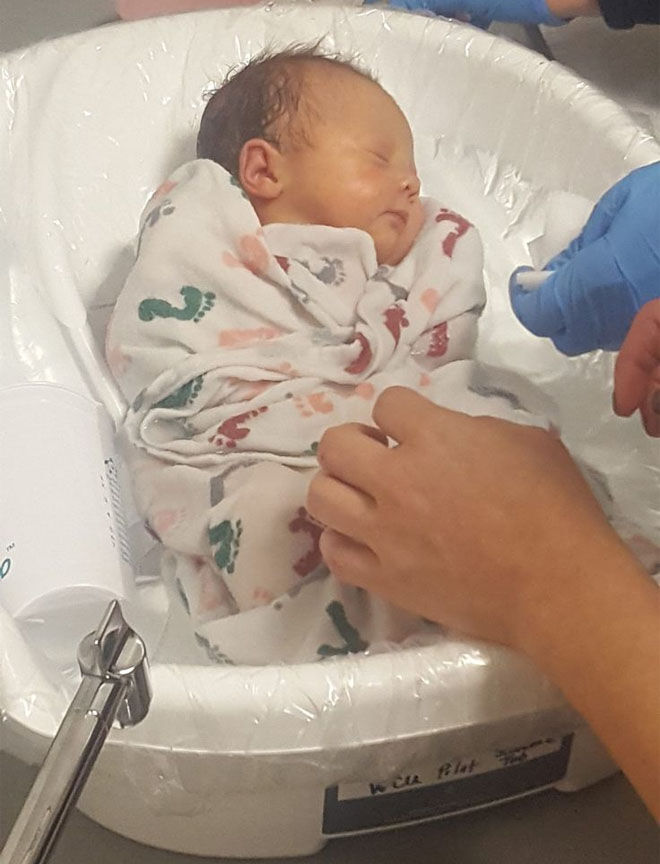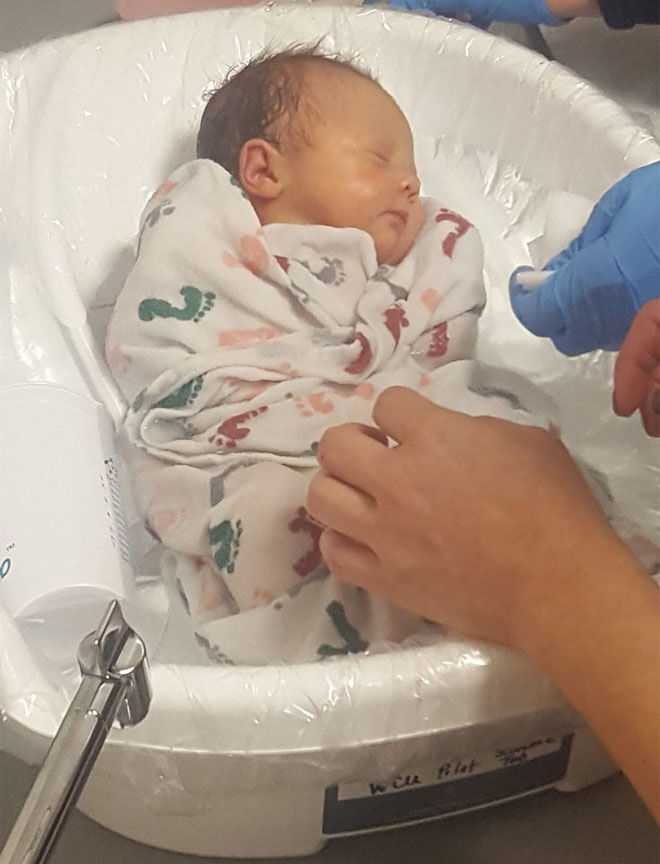 Hospitals around the world are introducing swaddling bathing, or swaddle immersion baths, for newborns as a way to transition babies more gently into the new world around them.
The technique involves loosely swaddling bub before being immersed in water up to their shoulders. Then, each of their arms and legs are individually unswaddled, washed, rinsed and re-swaddled.
Why is it better for bub?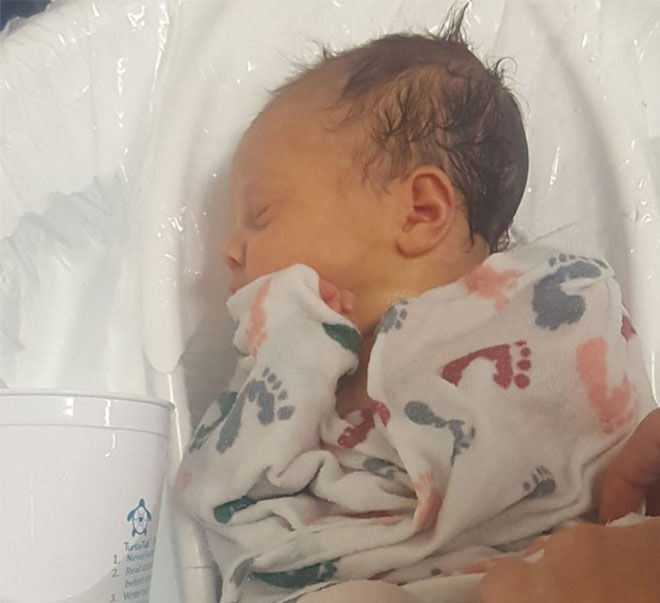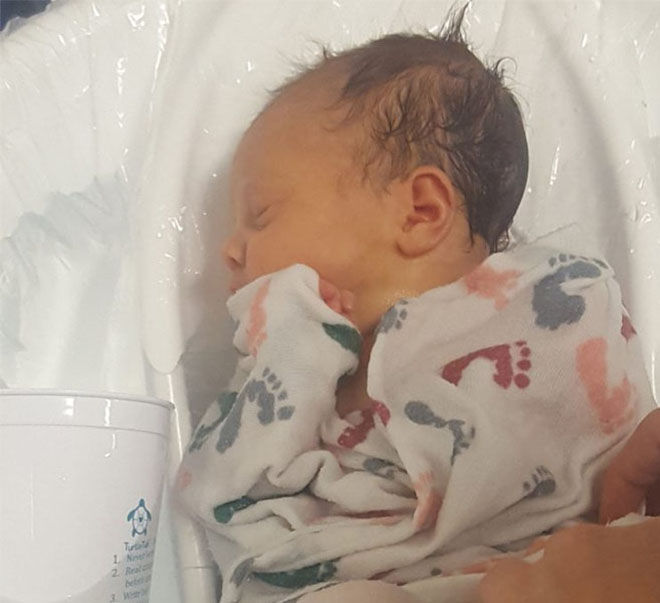 UCHealth Poudre Valley Hospital Women's Care Unit in Colorado has introduced swaddle baths for its newborns, saying that studies show traditional sponge baths cause increased stress for baby and parents. "Most of the time with a sponge bath, the baby will cry, and you see the parents turn away," said PVH Women's Care Unit RN Edna Sailer. "It can be a bit dramatic for both parent and baby."
Ms Sailer's study found only 38 per cent of babies cried during a swaddle bath, compared to 93 per cent crying during a sponge bath. "Babies seem so much calmer; they don't cry as much; it takes less time; and they seem so much warmer and cleaner than with a sponge bath," said Shelli Calkins charge nurse on PVH Women's Care Unit. "I love how much happier they (newborns) are."
How to give a swaddle bath
US-based St Luke's Birthing Centre also recommends the newborn bathing technique, and has put together some tips for parents wanting to try it with their own baby.
Keep the bath short, no longer than 10 minutes, every other day.
Set up the bath in a warm, draft-free room.
Try having the room quiet and dimly lit.
Have everything within arm's reach (nappy, towel, wipes, wash cloth, blanket etc)
Use a deep baby bath, or a clean sink.
The bath water should be warm to your inner forearm.
Undress baby and use a soft blanket or wrap to swaddle their arms close to their body.
Use both hands to hold your baby firmly under their bottom and back of their neck and shoulders, then lower them into the bath.
Hold them gently and firmly as they get used to the water.
While one of your hands supports their neck and shoulders, use your other hand to wash their face with plain water – start with the eyelids, wiping from the inner to outside corner.
Avoiding the baby's hair for now, wash from the top down, unwrapping limbs one at a time.
Wash your baby's scalp last, with gentle circular motions.
Rinse off any baby wash.
Dry bub immediately.
Want more top bathing tips? Check out our roundup of alternatives to baby baths, and 17 essentials for fun in the tub.
(Images: UCHealth and St Luke's Birthing Centre)