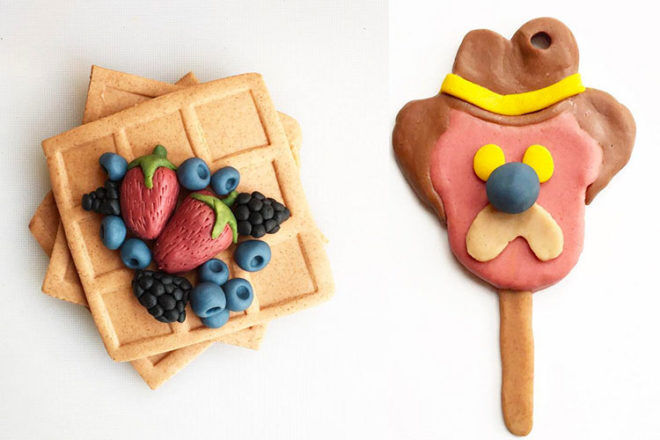 Playdough is a crazy amount of fun to play with, so why should the kids have all the fun? That's why we're crushing all over the delightful, squishy world of @happyhandshappyheart.
Not only does mumma Emma create all natural scented playdough that will put your senses into overdrive (think cinnamon and chocolate scented playdough!), she happens to be a deft hand at turning her dough into amazing creations.
Her gorgeous Insta account has us all gooey on the inside – you just have to see these beautiful playdough artworks at Happy Hands Happy Heart.