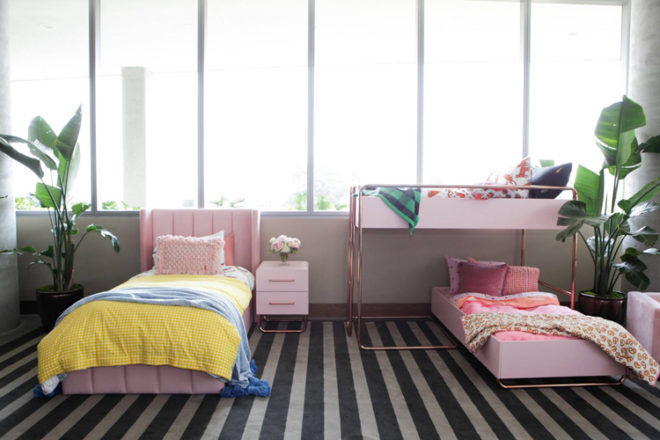 Pastel dreams, rose gold slumbers and sweet-as-sugar styling – we're coveting the new Incy Interiors' range that's just been revealed in California.
The Incy Interiors team are still on cloud nine after news that tennis superstar Serena Williams adorned her daughter's nursery with their Ellie rose gold cot (see below), and now they've teased us with a new wow-worthy collection.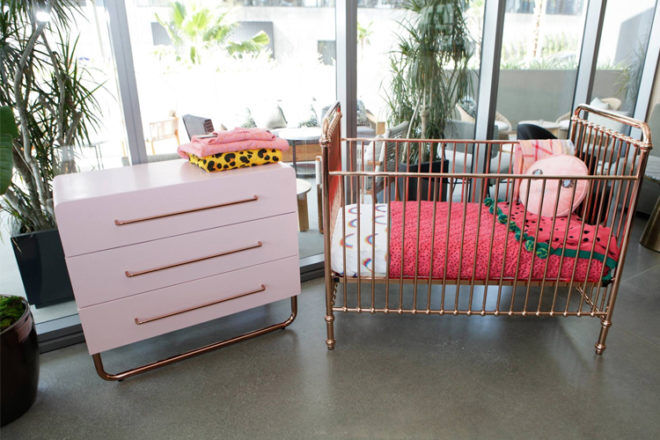 From the metallic, almost other-worldly bunks, matching drawers and bedside table to the plush pink bed – we're loving the curved lines and mix of textures.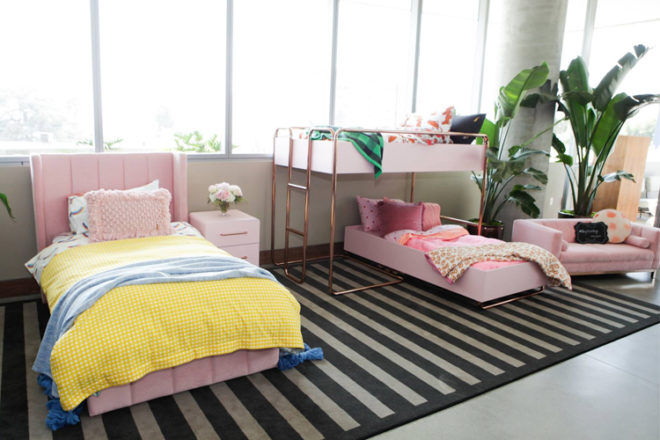 Watch this space for news when these beauties become available in Australia.