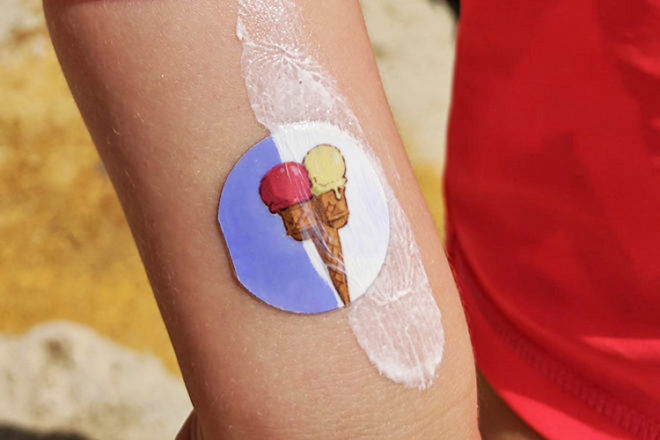 Aussie kids are beach babes and backyard adventurers. They're a generation of sun-seekers and most days we find ourselves slathering on layers of sunscreen to their squirmy little bodies. Trying putting sunscreen on a kiddo at the beach who's desperate to get into the water, is like wrangling a croc.
That's where the handy little Suncayr SPOT is a lifesaver – it's a fun way for kids to learn about sunscreen when they need to put more on. Once they see the SPOT colour change, it's time to scramble back to shore for another slathering.
The clever little SPOT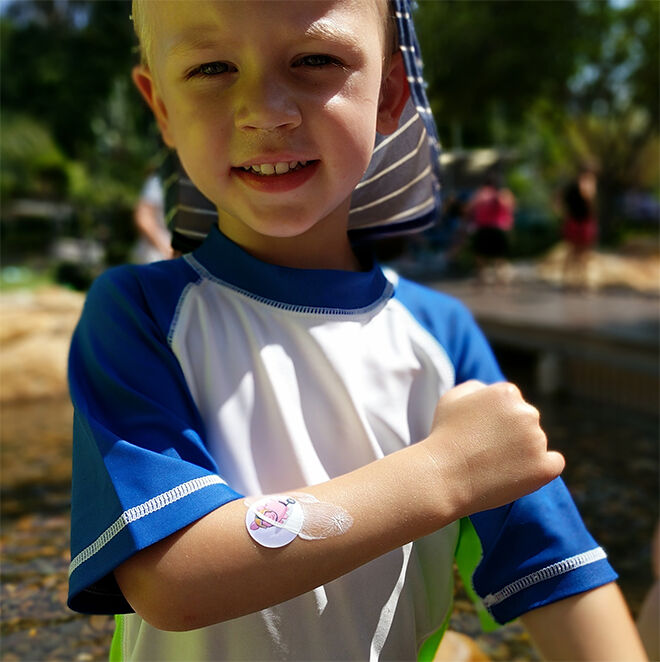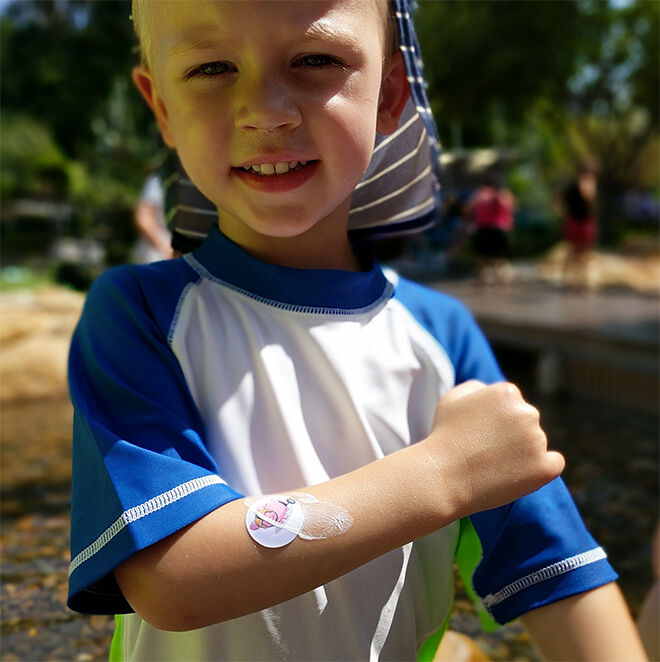 All you have to do is pop a SPOT sticker on the arm, apply sunscreen all over (including over the top of the sticker) and they're set to go and play or swim.
Over time the SPOT sticker changes from clear to purple letting you (and the kids) know that sunscreen is no longer protecting them, and its time to reapply. Ingenious!


Regular ink and UV responsive ink are used to create the stickers, which are made from a medical grade, plastic backing. They are designed to stay on even when swimming, sweating and playing.
The SPOT works for a whole day of activity, after it's been activated with sunscreen.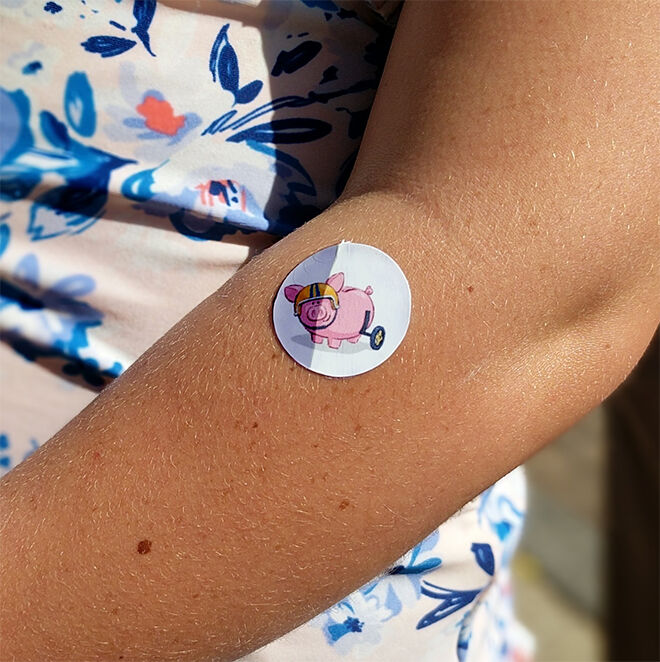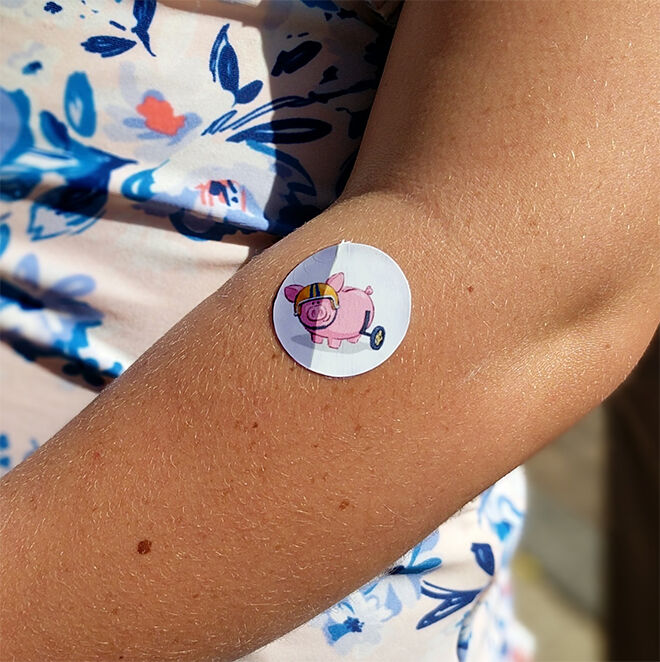 Created by Californian company Suncayr, the SPOT is currently undergoing testing in Queensland under the hot Aussie sun. It will be available to purchase from November 19, 2017 – coinciding with National Skin Cancer Awareness Week.
For more information on SPOT, head to Suncayr.