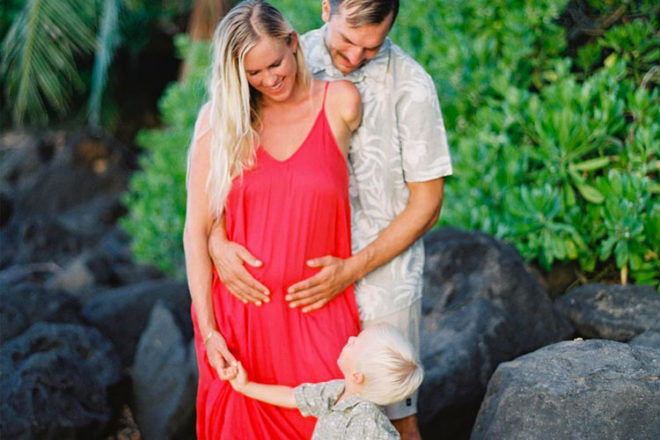 Inspirational pro-surfer and shark attack survivor Bethany Hamilton has revealed she's expecting her second bub, in an adorable video starring her two-year-old son Tobias.
In the clip, Bethany and her husband Adam Dirks are all smiles as their little boy shares his secret – giving his mum's tummy a sweet kiss.
Bethany, who lost her arm in a shark attack at just 13-years-old, surfed her way through her first pregnancy. She explained at the time that she was anticipating adapting to motherhood like any new parent.
"I often forget that I have one arm. But when I think about it, like, a squirming baby and changing a diaper, just me and this squirming baby, it could be really challenging. But it's how I live life now, I just adjust and adapt to different things. Especially things that are easier with two arms. I think there are things that are going to be very challenging with one arm, but I'll just have to find my own way to take care of the baby."
We're thrilled for this beautiful mumma! We're in the midst of quite the celebrity baby and pregnancy boom – don't miss any of the announcements, make sure to subscribe to our newsletter.
(Image credit: Blenda Montoro Photography)