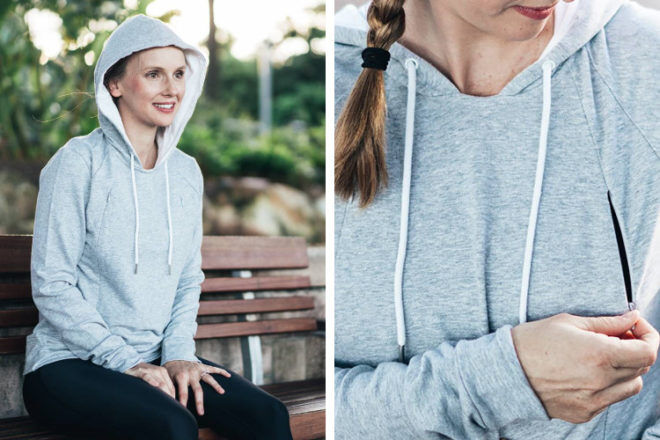 The best part of Mammojo's signature hoodie is hidden from view.
To you and me, it looks just like an everyday comfy hoodie, ready to keep you cosy when you're out and about pushing the pram. But when bub needs a feed, that's when it really shines.
With the pull of an almost-invisible zip, you're ready to feed your baby in mere moments – a marvel from 'lactivewear' label Mammojo.
Getting active after having a baby has never looked better, or been easier – the top-quality Italian performance fabric is heaven to wear, and practical to boot. A clever balance of style and substance.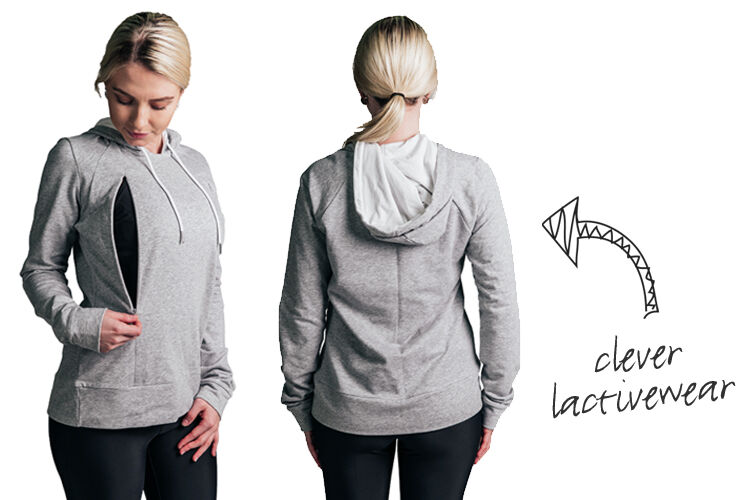 The hoodie is made for breastfeeding mums, but it's probably going to remain one of your everyday wardrobe faves long after the milk bar is closed – but no-one will ever know it's a nursing top!
Buy the Signature Breastfeeding Hoodie from Mammojo ($99) with free shipping.