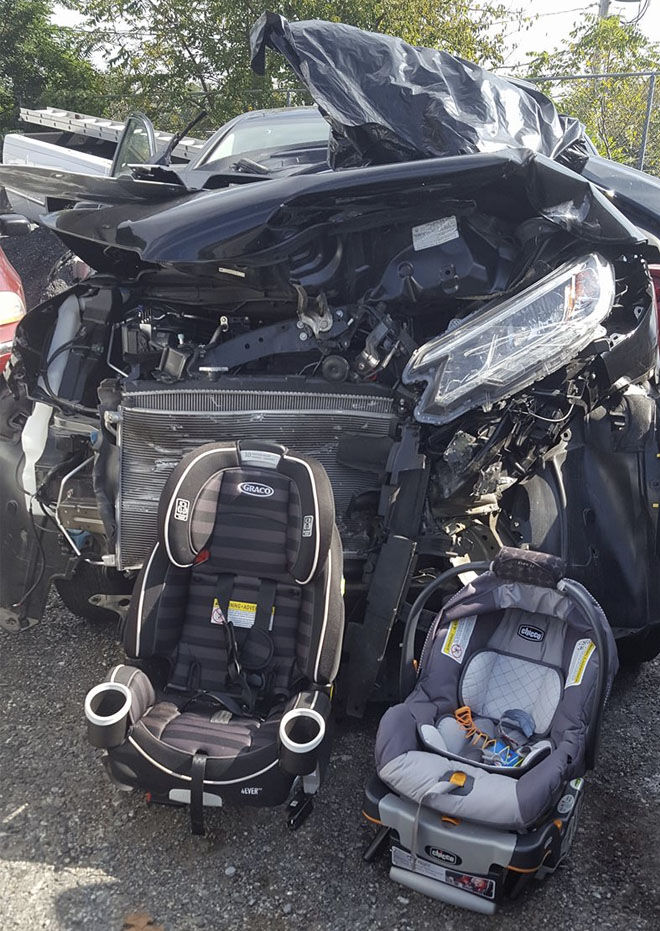 Jenna Casado Rabberman decided to grab some milk after picking up her son from preschool. The little family was just minutes from home when their day took a horrifying turn.
A car smashed into her Honda CRV, leaving it a twisted, crumpled mess. Her three-year-old and six-week-old were unharmed – and one look at their pristine car seats is enough to convince any parent just how important it is to buckle kids into car seats correctly every time.
Boys escaped without a scratch
"THIS is why you buckle your kids into their car seats correctly every SINGLE time," Jenna said in a Facebook post. "Even when they scream because the straps are tight. Even when they complain about the chest clip or being rear facing."
"My boys escaped without a scratch but the paramedics told me it could have been very different had I not taken the extra 2 minutes to be sure they were buckled correctly."
Jenna is hoping her post will make other parents think twice when buckling their children into their car seats.