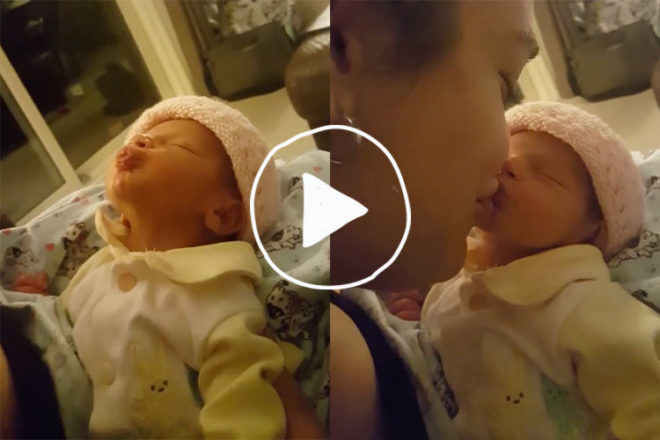 Hold onto your ovaries, ladies – this gorgeous little clip is going to have you clucking like a hen!
This adorable little girl, born five weeks early, is proving to be the apple of her mother's eye – and her newborn smooches are everything!
Mum Ash Loschiavo uploaded an Instagram video, showing a sleepy one-week-old Ayla Elisabeta Kule puckering up for her mumma's kisses.
Born on September 30, at a little over 34 weeks, the little fighter sends her adoring mum into fits of giggles, as she keeps searching for more smoochy love after each kiss. Naaaw!