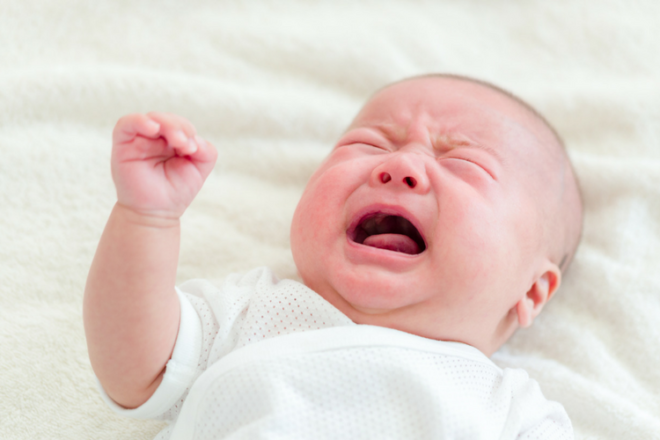 There's nothing sweeter than bringing home your delicious-smelling new bub. It's a whole new world for both you and your baby and a time for you get to know each other.
Decoding your baby's wants and needs can be super tricky, particularly when you're still trying to work out what their pleas mean. Crying and body movements are the only ways newborns are able to let you know what they want, and the experts at the Royal Brisbane and Women's Health Hospital have discovered how to tell when your baby is hungry.
Use these handy visual guides to help you recognise baby's hunger signs.
Early hunger cues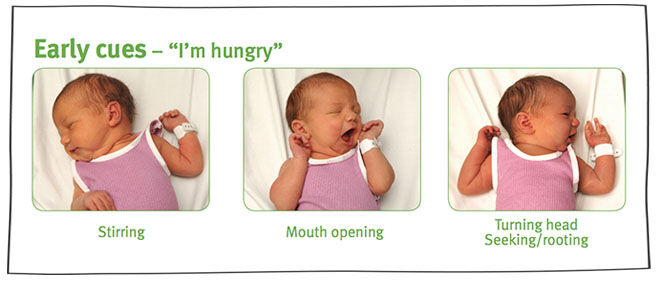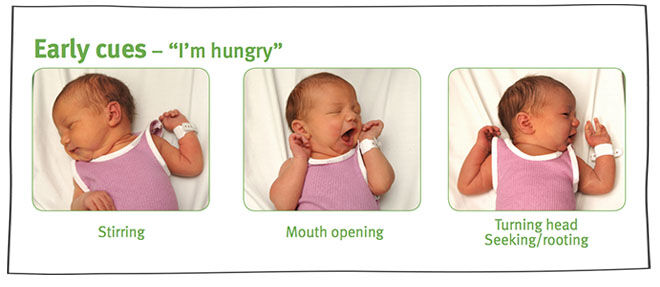 According to the popular chart, a baby that's ready for a feed will begin stirring, open their mouth and turn their head from side to side as they search for food.
Mid hunger cues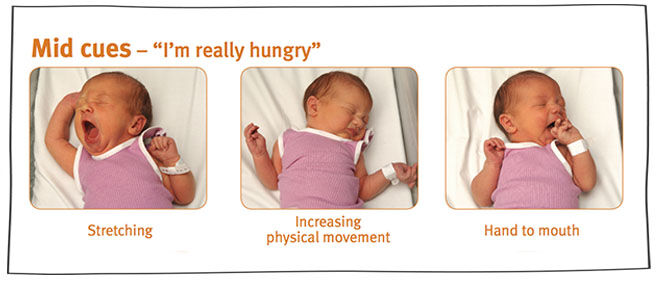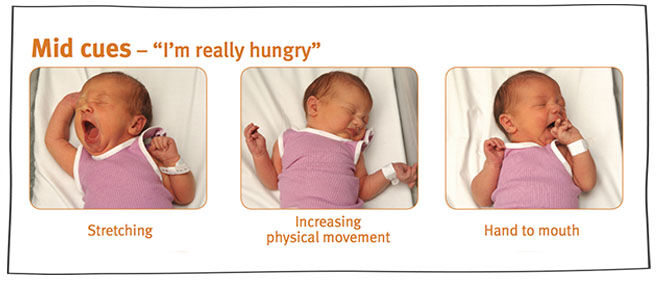 If those early signs are missed, don't worry. Bub will give some more cues letting you know they're getting pretty hungry. Baby will start stretching, moving and try and suck on their hand.
Late hunger cues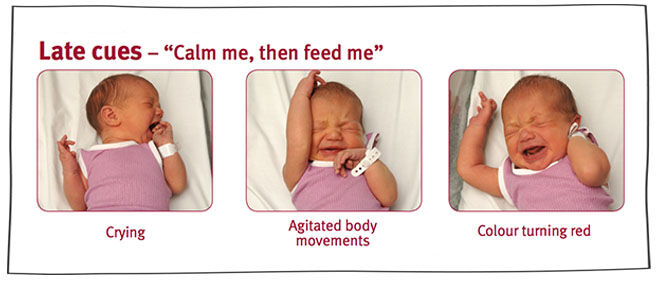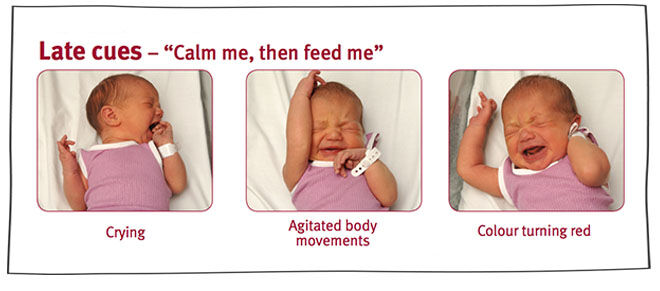 By now, bub is at starvation central and will be crying, making jerky body movements and their colour will turn red. Yep, baby is super hangry! At this stage, your baby needs to be calmed down before they can think about concentrating on feeding.
Cuddle your bub, have some skin-to-skin contact, talk gently and stroke their skin. Once they are resettled, offer a feed.