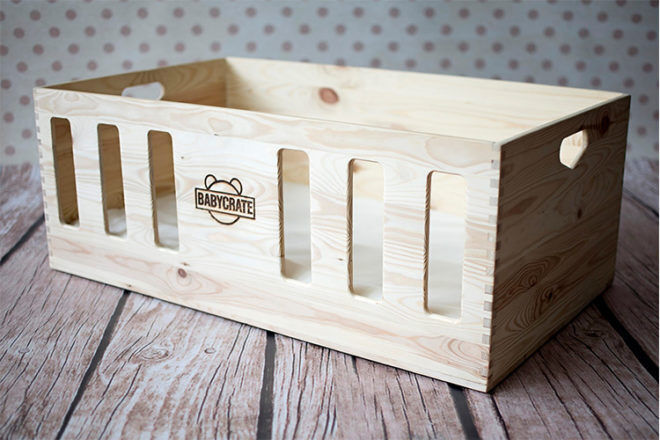 Hush little baby don't say a word, mumma's going to buy you the perfect sleep nest little bird.
A newborn baby spends nine months in the perfect sleep environment, so making their first bed just as inviting makes sense. BabyCrate is a simple newborn bed that's practical, portable and feels like home.
As a first bed for baby, this bassinet substitute gives precious newborns everything they need for sleep, in a compact, fuss-free package.
A natural sleep solution for newborns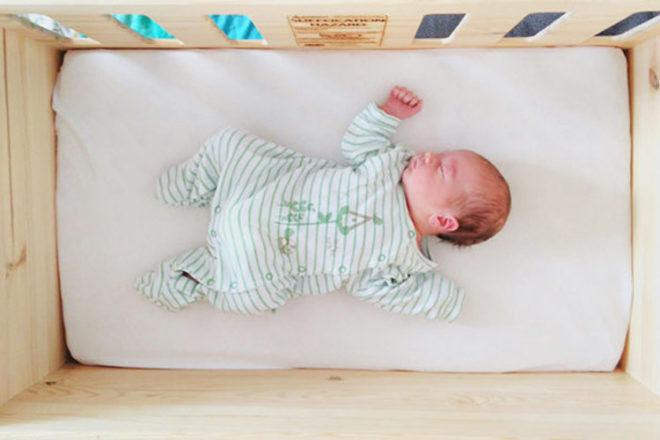 Newborns are teeny tiny, but their stuff is not. That's why we love a compact sleep solution, and this handy bassinet substitute turns any flat surface into a baby bed.
The BabyCrate is a practical alternative sleep space, offering portability and simplicity.
BabyCrate harks back to yesteryear when baby beds were simply safe, enclosed spaces. Hand-crafted out of natural pine, the crate has two smaller sides with handle-cut outs. One of the longer sides has slots that work as peepholes. So it's portable, peepable (!) and perfect for daytime and nighttime naps.
Just like the crate itself, the mattress is just a little bit special. It's is made from caoutchouc, which is a natural rubber. The sleep pad has a thick, water-resistant organic cotton cover and comes with soft organic sheets. It's a complete full circle of natural products.
The cleverly-designed crate is the flagship product for Swiss brand BabyCrate and has been gaining huge approval on Kickstarter. It can be snapped up for an early bird price for the next couple of weeks.
Available from BabyCrate (€150) plus delivery to Australia. There is no Australian standard for bassinets, so make sure you keep up to date with the latest information via Red Nose.