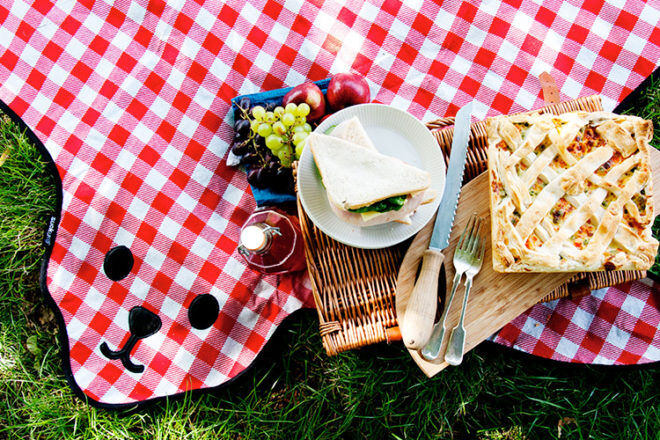 If you go down to the woods today, you're sure of a big surprise – because today's the day you'll have a teddy bears picnic. In fact, you can have a teddy bears picnic every day with this cute and quirky Bear Skin Picnic Blanket by Suck UK.
From a distance, the classic red and white check pattern looks like a standard picnic blanket. But look a little closer and you'll see it's actually shaped like a bear skin, complete with big teddy eyes and smiling mouth.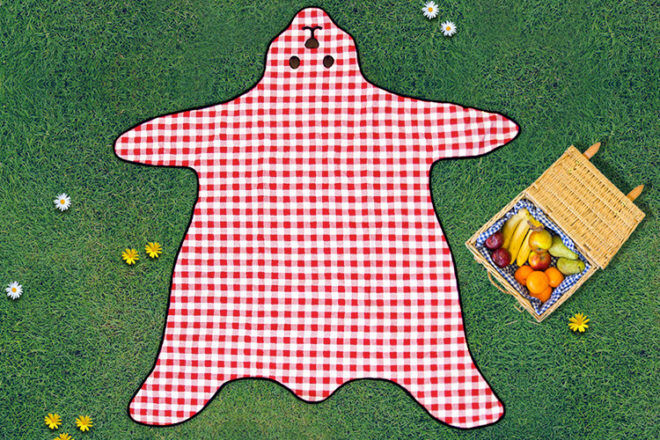 The fun design will help you stand out in a crowd, so on a busy park day, while your kiddos gaily gad about, they'll always be able to spot which blanket is theirs to come back to.
If your baby bear doesn't like to sit still, the playful shape of this rug might just encourage them to linger a little longer at lunchtime.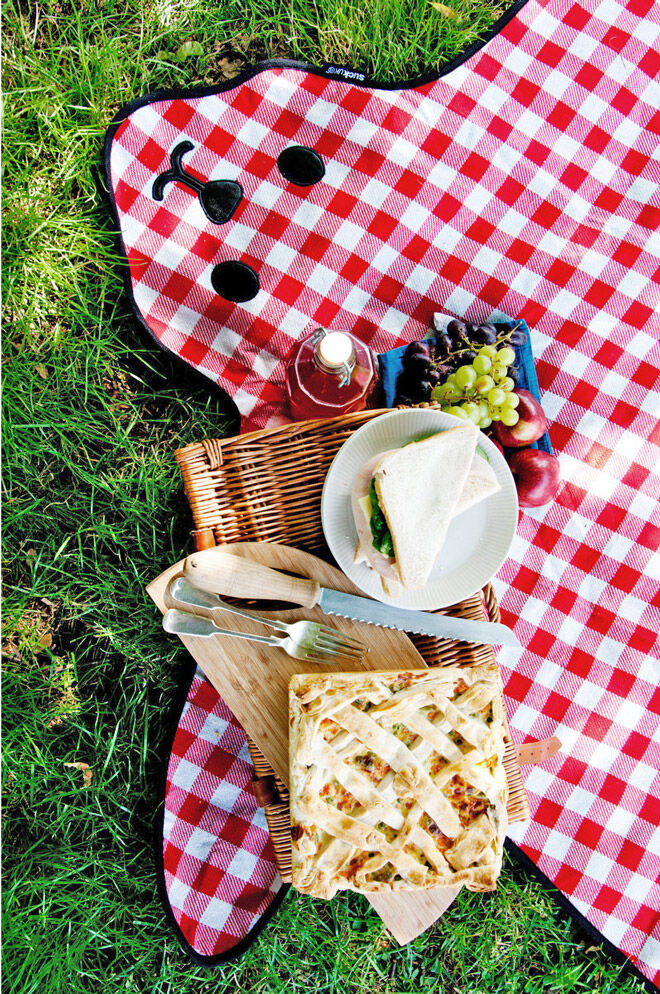 The rug also comes with all the 'bear' necessities of any good picnic blanket. Made from waterproof polyester with a waterproof backing, it's perfect for keeping bottom's dry on a damp day.
At 1.5m x 1.65m, it's big enough to comfortably fit the whole family but still compact enough to keep in the corner of the car boot so you'll always have it on hand.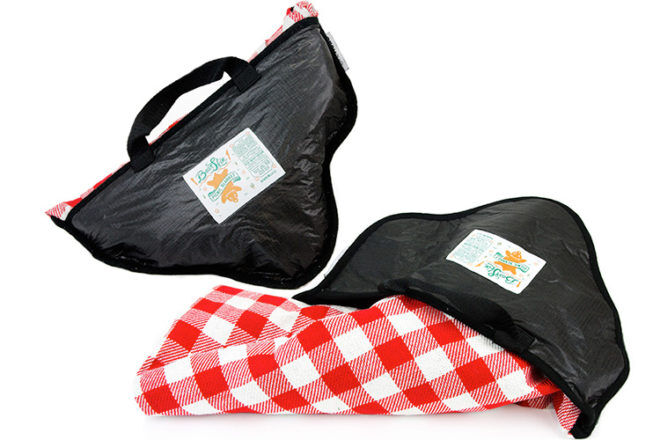 Then, at the end of the day when all the mummies and daddies want to get everyone to bed, packing up is a breeze. This very clever bear folds up into its own built-in case, complete with a convenient carry handle. Roar-some!
Available from Until ($59.95).