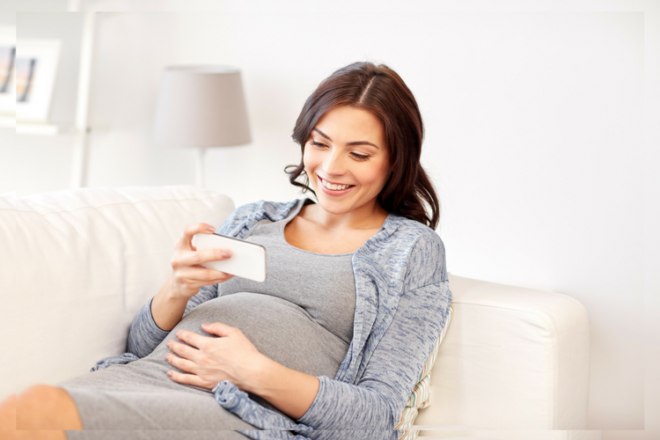 The perfect name for your little bub sings to you and captures all the dreams and hopes you have for your baby in a few simple letters.
Finding that bang-on moniker usually takes some time. Creating shortlists, comparing with your partner and searching for inspiration. Or you could turn to modern technology to help cut to the chase. There are baby name apps to help you narrow your focus, and even those that will let your baby choose their own name!
We've found nine of the best baby name apps to help you pick the perfect one for your bundle of joy.
1. Let your baby decide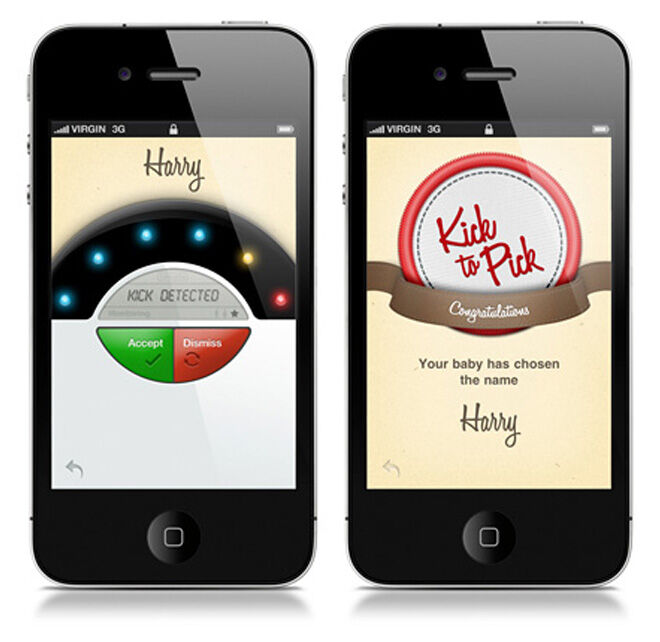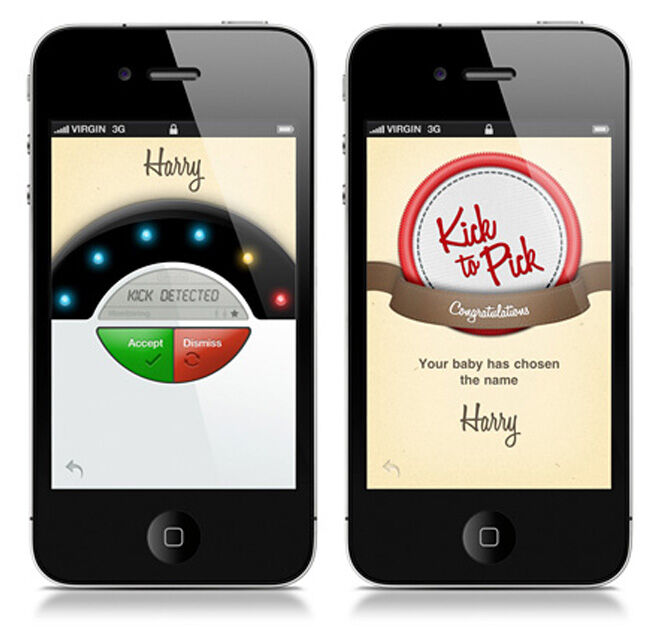 The Kick to Pick app lets your unborn baby choose their own name. Make a shortlist of favourite names, or leave it to chance and pop your phone on your baby bump. Then press start on the app and wait until your baby chooses their name with a kick.
2. Babyname – Tinder for baby names!
Babyname is like Tinder for baby names. You and your partner both upload it, you swipe right if you like a name and left if you don't. Hopefully, you and your baby daddy will eventually get a match.
 3. Nametrix – everything you wanted to know about names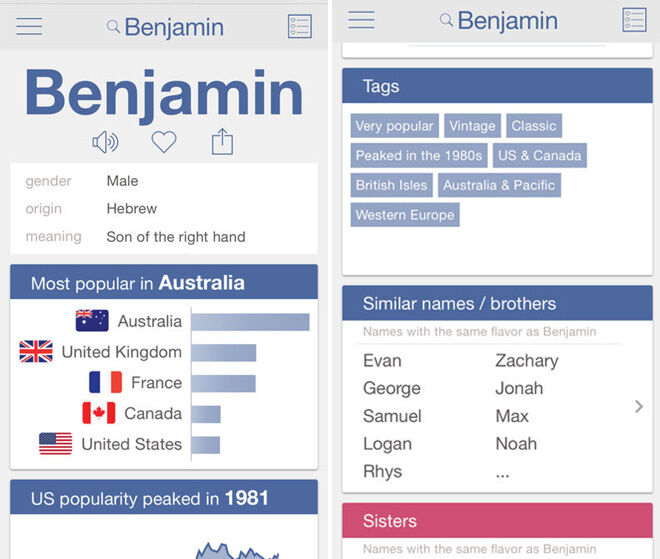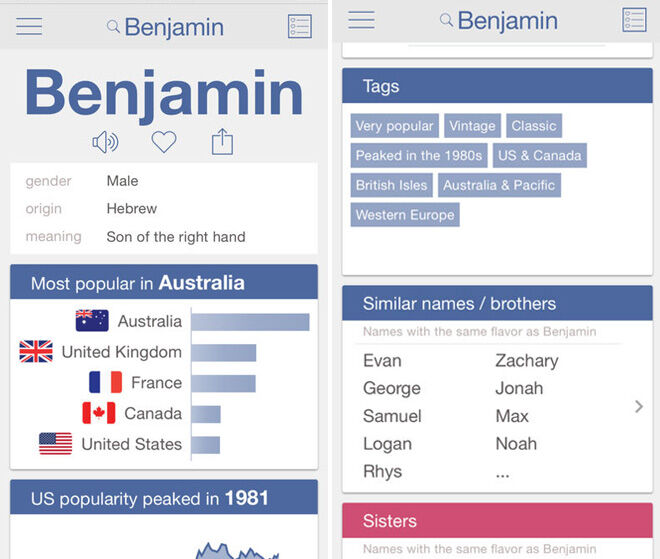 Want your offspring to be a future doctor or politician? The Nametrix app will tell you the professional leanings of each name (as well as if they're considered a stripper name!).
4. Baby Names!! for a touch of name magic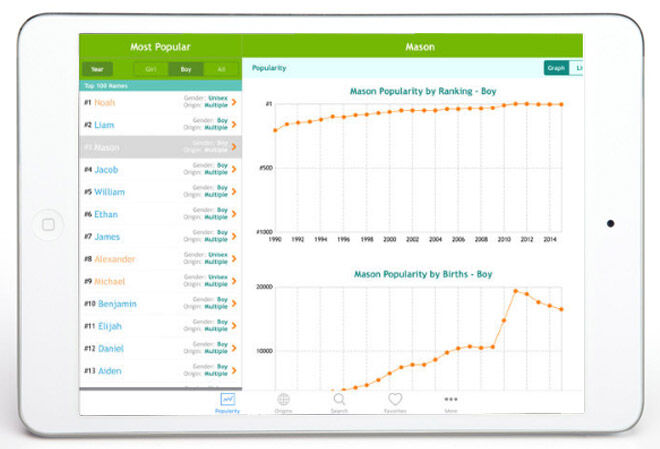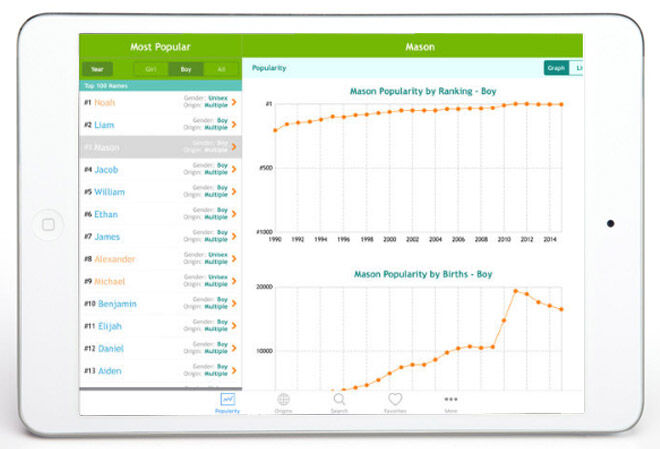 Ask the Baby Names!! genie for the names that work perfectly with your name, and your partner's.
 5. Use an online name assistant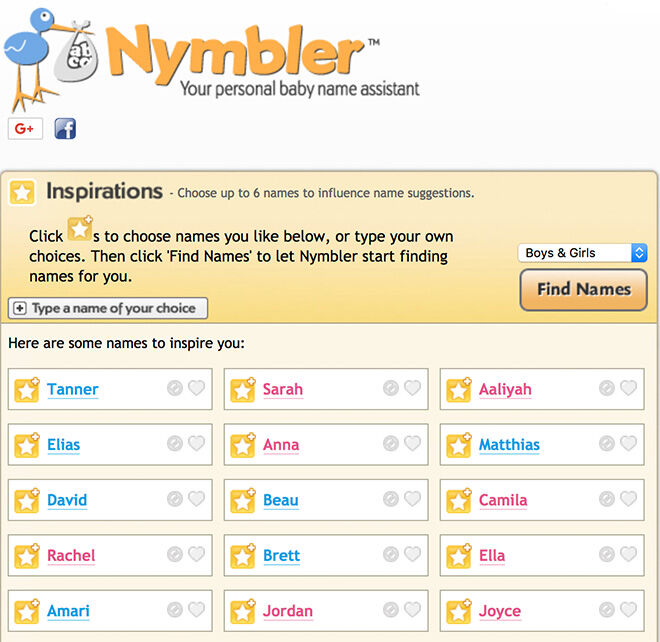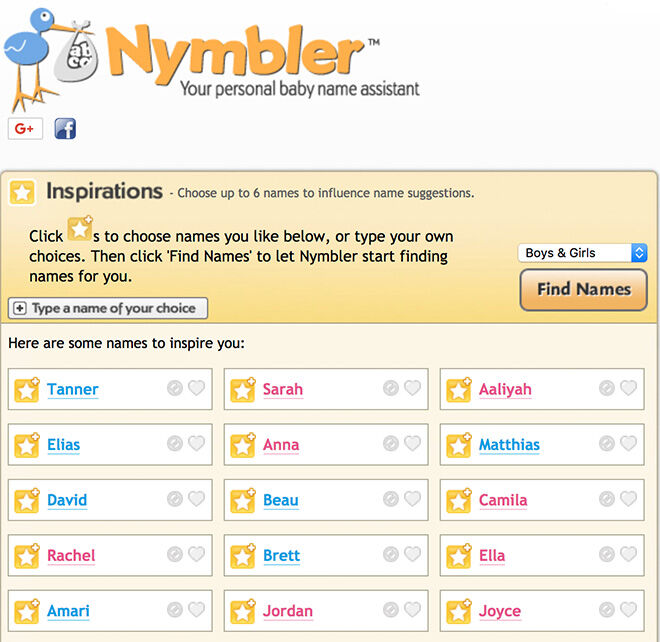 Get a shortlist going just by 'hearting' the names you love, and blocking those you don't on Nymbler.
6. Use a cool name generator
Type your name into this brilliant name generator and it will tell you how popular your name was the year you were born. Based on that number, it will tell you what your name would've been if you were born today – use that as your bub's name!
7. Look to the stars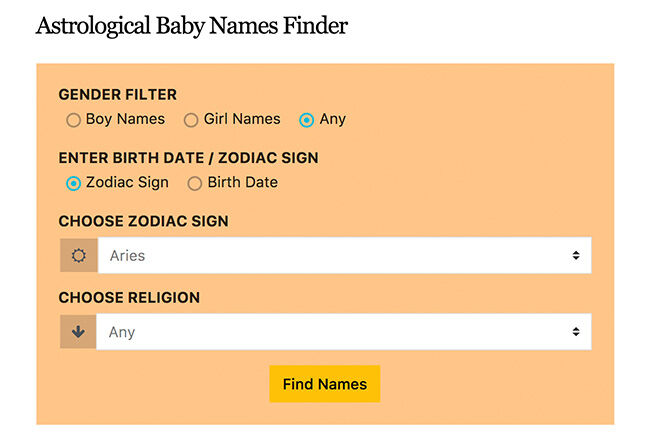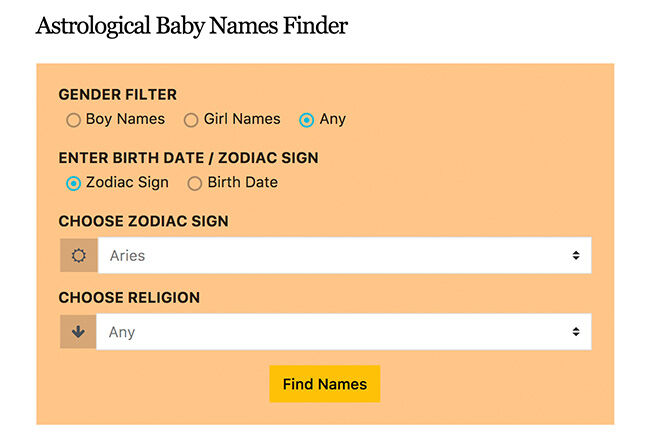 If you're partial to a celestial baby name or astrology signs and their meaning, give this Astrological Baby Names Finder a whirl – but keep in mind it all could change if your baby decides to arrive early, or make a late entrance.
8. Ask Mum's Grapevine!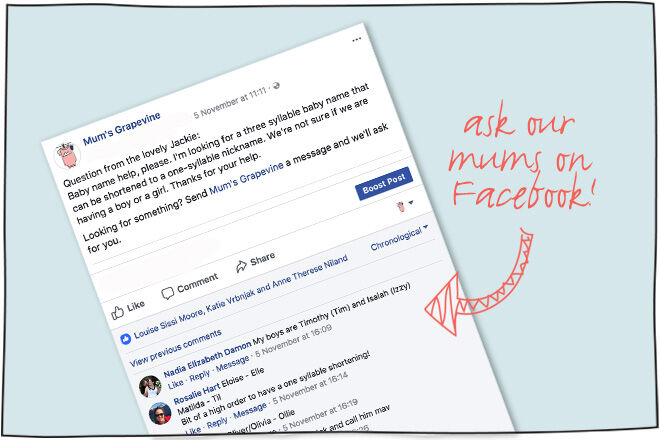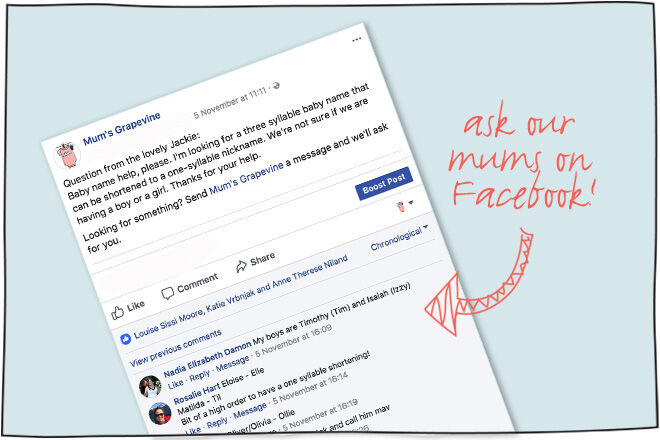 You can hop onto our Mum's Grapevine Facebook page and lean on our mums for their suggestions – there are almost half a million mums to ask.
Need even more baby name inspiration? We have thousands of names to choose from, including: