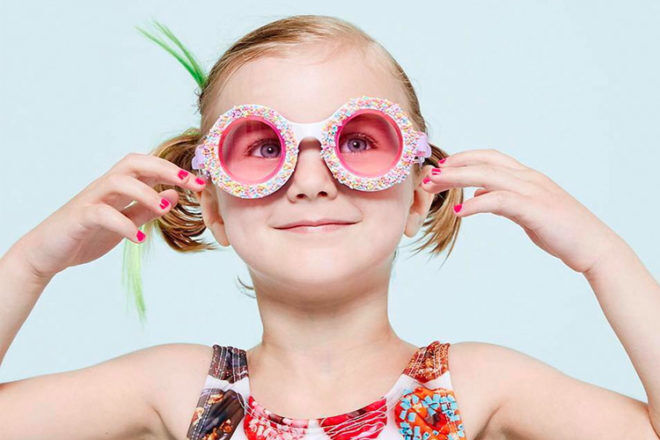 Goggles help take the sting out of swimming lessons and salty sea dips, giving kids the freedom to explore beneath the water with ease.
Little ones can take some convincing when it comes to wearing goggles – unless they look as dashing as these beauties from Bling2o.  The kids will love making a splash in these cute swimming goggles that don't fog up with the heat of the pool.
They're utterly adorable, unashamedly brash and ready to help the kids dive into summer.
Cute and fog-free kids' swimming goggles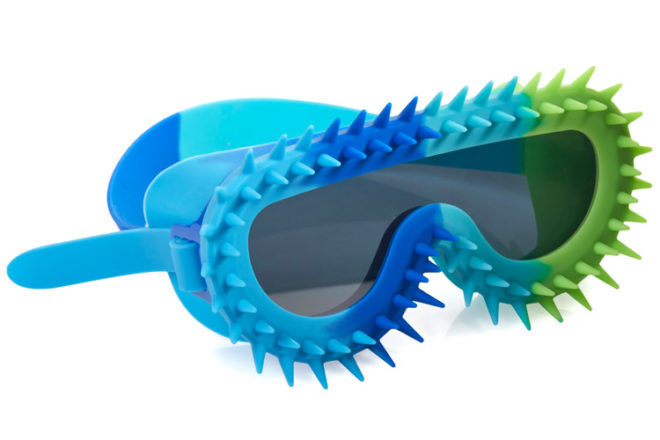 This is one of those collections that's going to leave you labouring over which pair of goggles to choose. Bling2o initially started out as parents decorating (ok, bedazzling) their kiddo's goggles at home. It's now sprouted into a range of unique swimming goggles.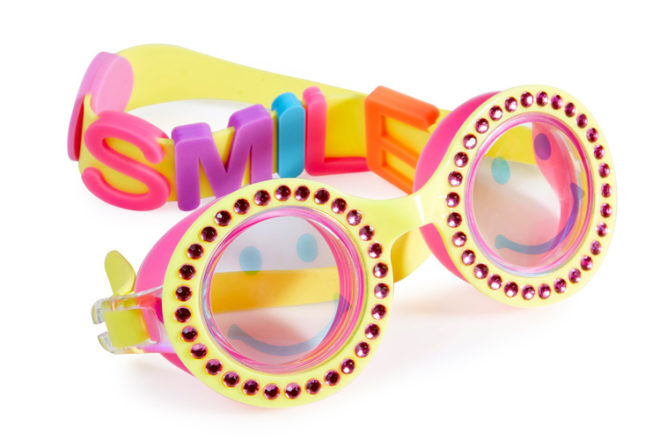 Each pair is latex and lead-free, with UV protection and anti-fog properties. Because there's nothing worse than getting foggy goggles after jumping into a warm pool. Little eyes stay protected and able to see under and above the water. That's the serious stuff.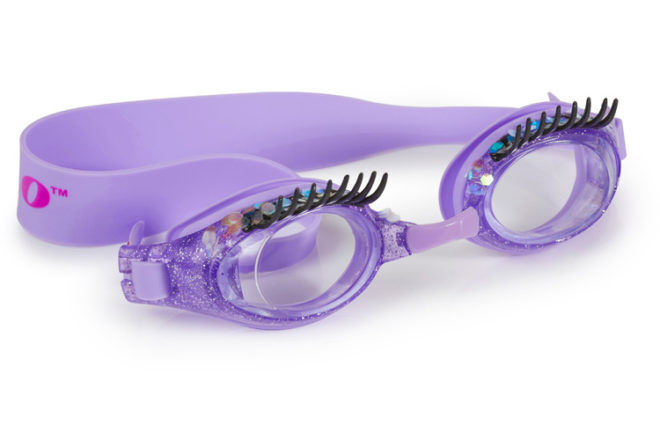 The cool thing is that every pair of Bling2o goggles is crafted to look spectacular. There's delicious, heart-shaped banana split goggles, and sweeter than sweet sprinkle coated underwater eyewear. Fluttering lashes and bright-as-a-button colours inject each pair with spunk and personality.
Poolside personality the kids will beg to wear. 
At the other end of the spectrum are fierce shark, lizard and croc goggles that are made for submerged make-believe fun. The detail is really something – check out the tread around the Drag Race goggle lenses (which are also super anti-fog coated).
From mirrored lenses to the athletic fit, these goggles have bite – and kids will adore them.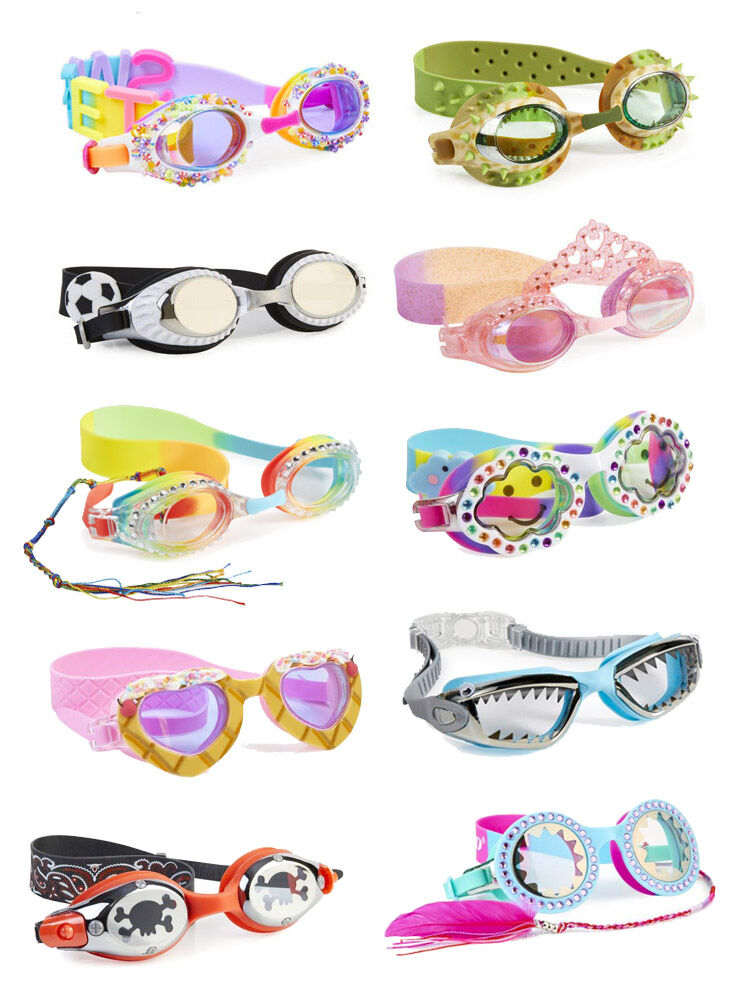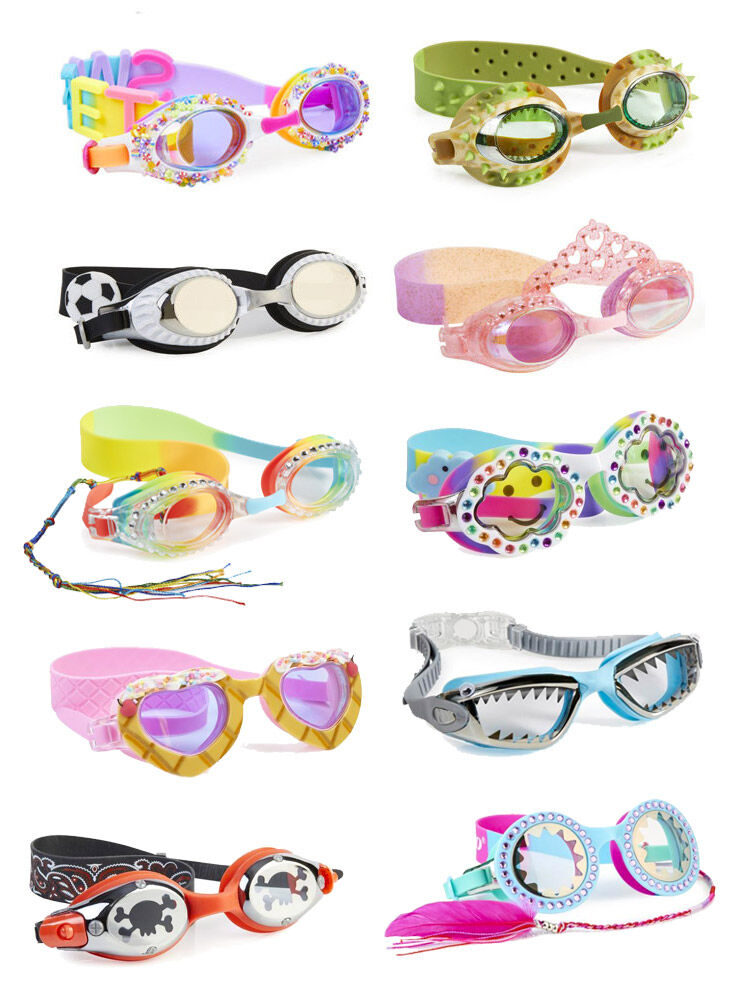 Available from Bling2o (from $29.95). Good luck choosing just one pair!