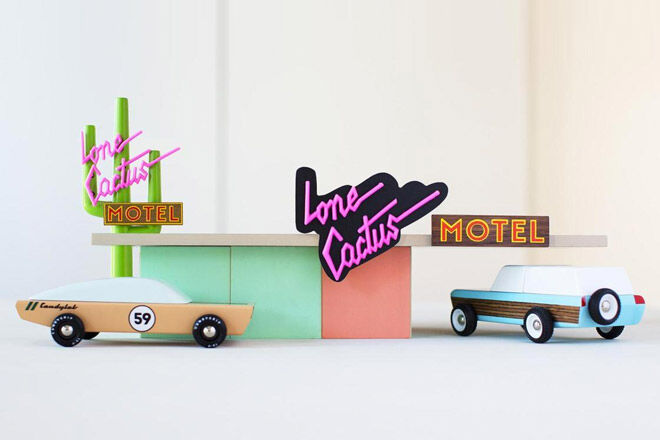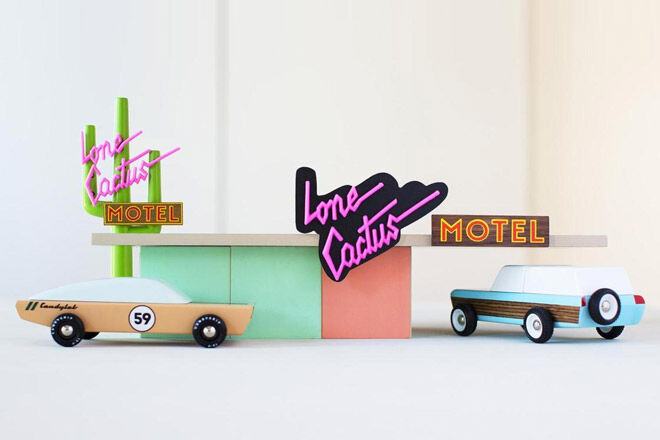 Just when you thought kids toys couldn't get any cooler, enter the MO-TO Vintage Wooden Toy Cars range by Candylab.
Inspired by mid-century American design and the golden era of car culture, Candylab have carved a range of contemporary heirloom wooden toys we know your little ones (and you!) will love.
These elegant toys combine minimalist design with vibrant colours and striking graphics to make a truly memorable toy.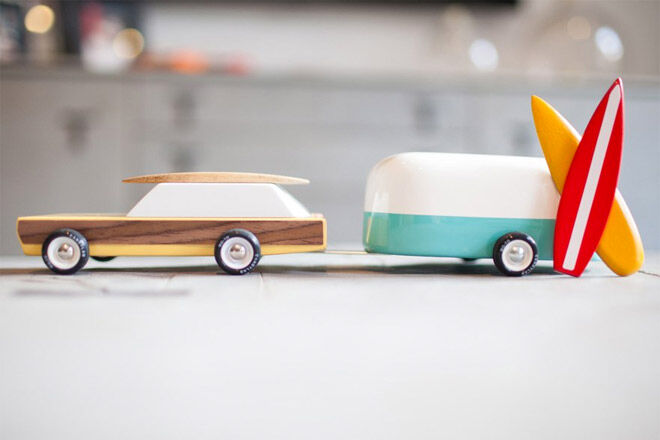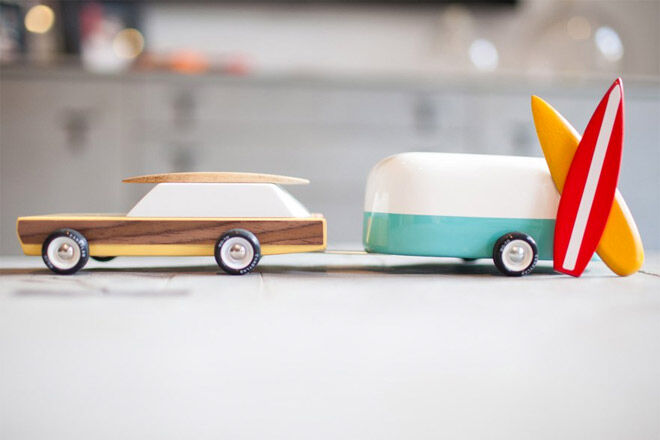 With the range including classic GT's, American muscles cars and police cruisers, these toy cars will have your mini drivers racing to the toy box.
Encouraging youngsters to find and create their own stories, the solid body gives the car's weight mimicking real-world physics, so jumps and landings are highly realistic. How cool!


A refreshing break from the endless piles of plastic, the dense beechwood body and smooth rubber tires make them virtually indestructible. Plus water-based paints and clear urethane keep safety and the environment top of mind.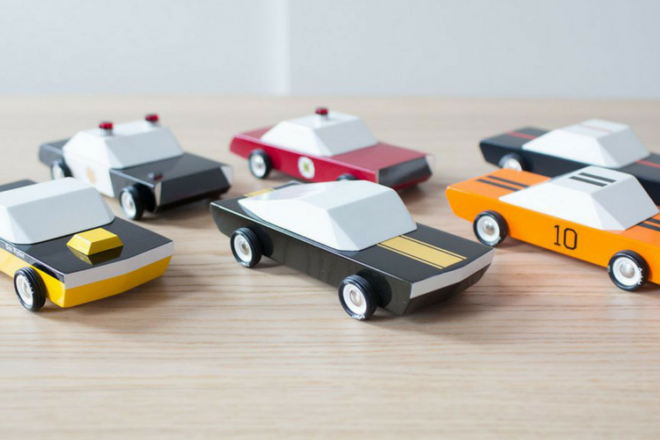 Beautifully crafted and uber stylish, MO-TO wooden toy cars shifts kids imagination into over-drive.
Available online at Amazon (from $16.00).