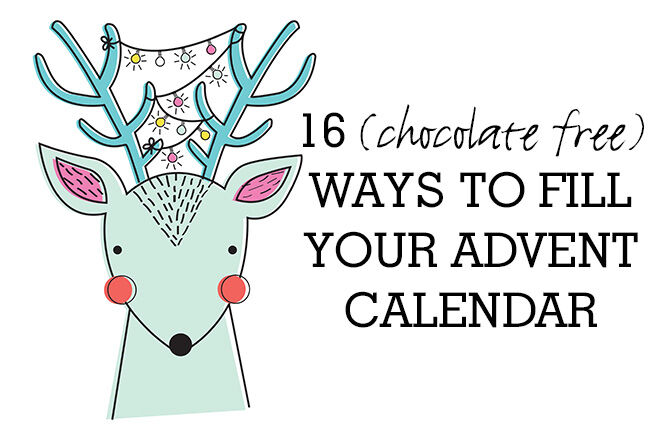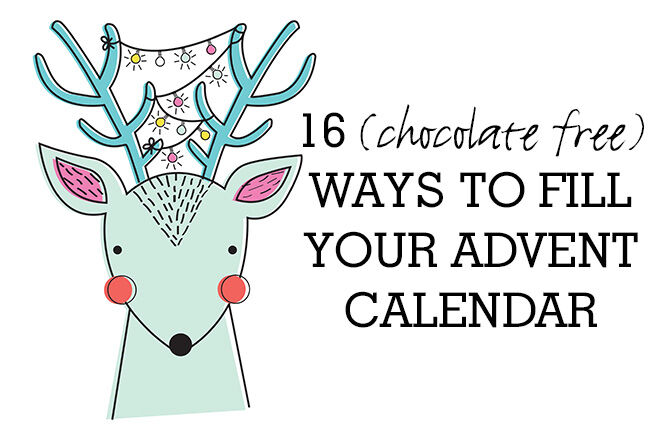 The Christmas countdown is so much more fun when the little ones run to the Advent every morning in December, eager to get their daily surprise.
If you're not keen on the kiddos chowing down on chocolate for breakfast for 25 days straight, here's some inspiration for sweet treat-free, but still deliciously festive Advent calendar fillers.
1. Story stones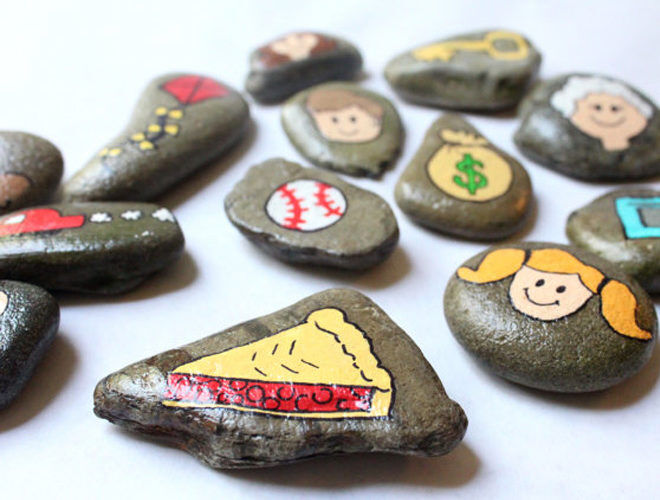 Such a cheap and clever way to light up the kid's imaginations – place stones with different painted images in each calendar pocket. Each day tell a story using the stone, adding to it as the month continues. Either make them yourself or have a search on Etsy for some beautifully crafted story stones like these ones from Bunny & Bear Kids.
2. Stick with me
Stickers never go out of favour with kids – especially at Christmas time with a new school year ahead. Give them a bunch of new stickers to decorate their school books. (via kikki k)
3. Printable fun
Get ready to get creative! Print out our Mum's Grapevine Christmas coupons and place one in each calendar pocket. Every day the kids will reveal another Christmas treat to make, do or see – make sure you add in your family's favourite traditions. (download here)
4. Wooden dominoes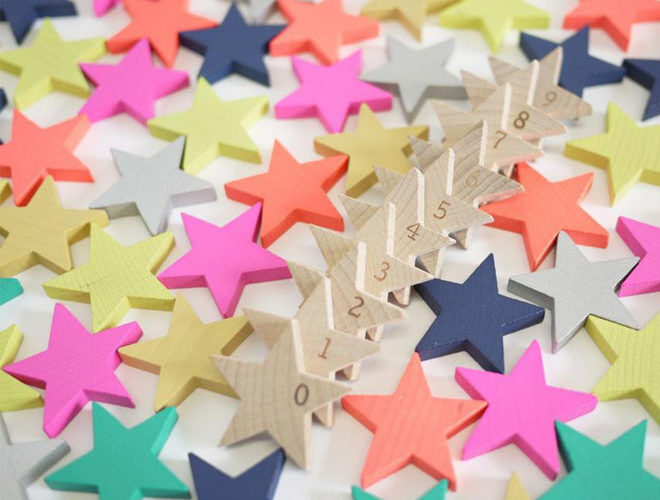 A set of dominoes is a whole lot of old school fun – but take it to the next level with a set of 100 wooden domino stars ($75) delivered a couple a day until Christmas day.
5. Book countdown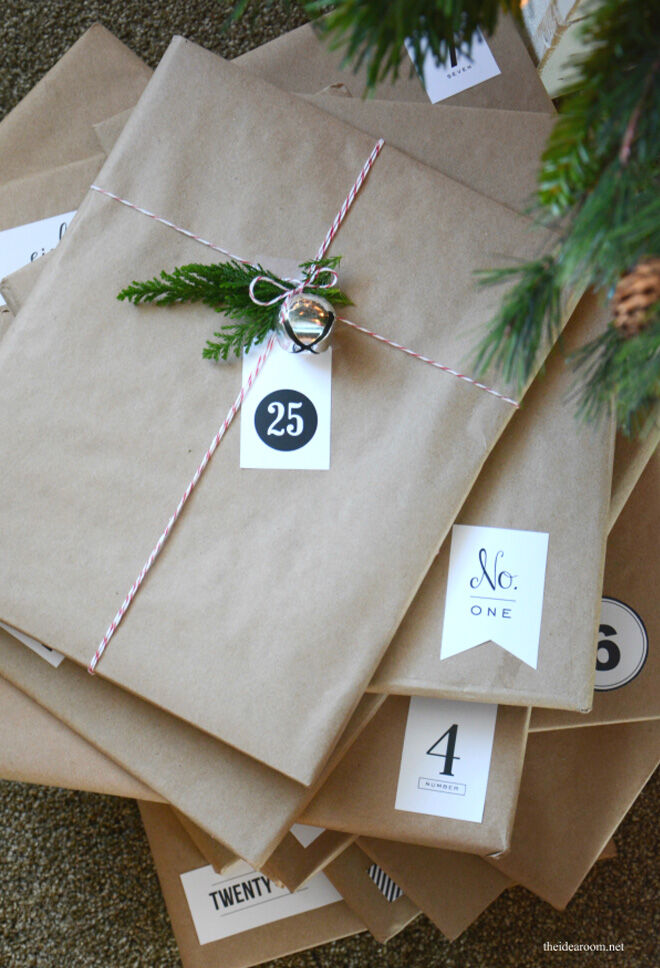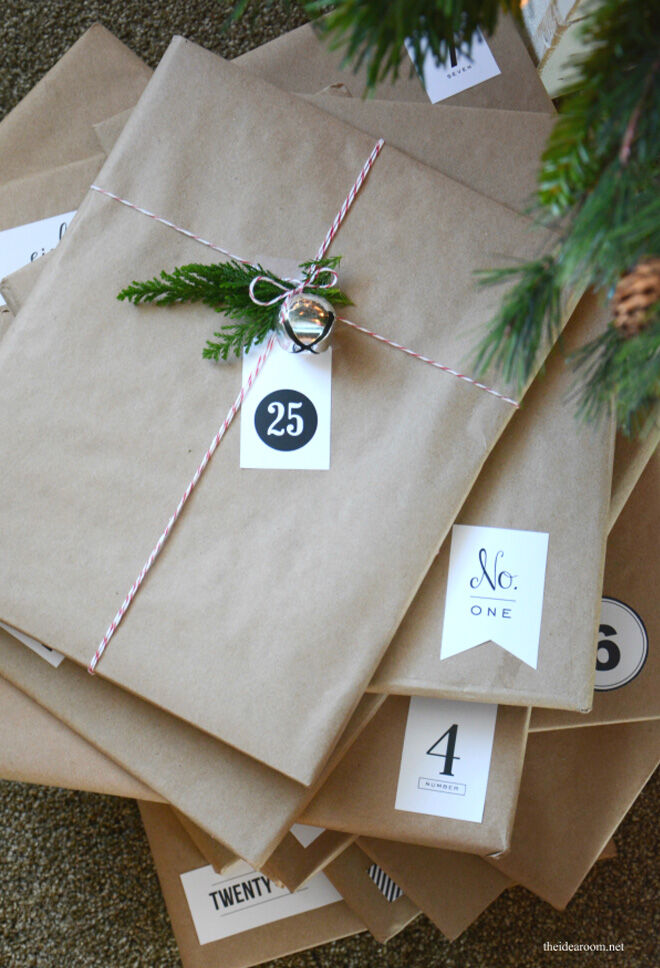 Give the kids' library a boost with this beautiful idea – a new book for every day from December 1 to Christmas day. They can each have a Christmas theme or just anything that you know the kids will love from our list of the top 20 books every child should own.  (via The Idea Room)
6. Trim the tree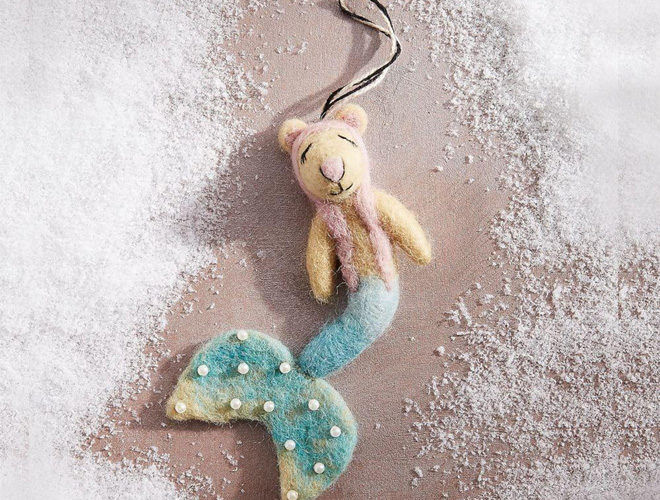 Gather some whimsical, memorable and fun Christmas ornaments for the kids to find each day. They'll love adding them to the tree. (via West Elm)
7. Crafty crayons
You beauty! The Bush and Beach Tinta Crayons ($17) are adorable – mix and match with some good ol' Crayola faves to stock up the drawing supplies.
8. Bath buddies
These cute little guys Ballerina Bath Toys ($17) will bring squeals of delight at bath time, and they fit snuggly into the pockets of an Advent calendar. Bulk out the calendar with some delicious smelling bath bombs and bath crayons for a month's worth of good, clean fun.
9. Collectable cards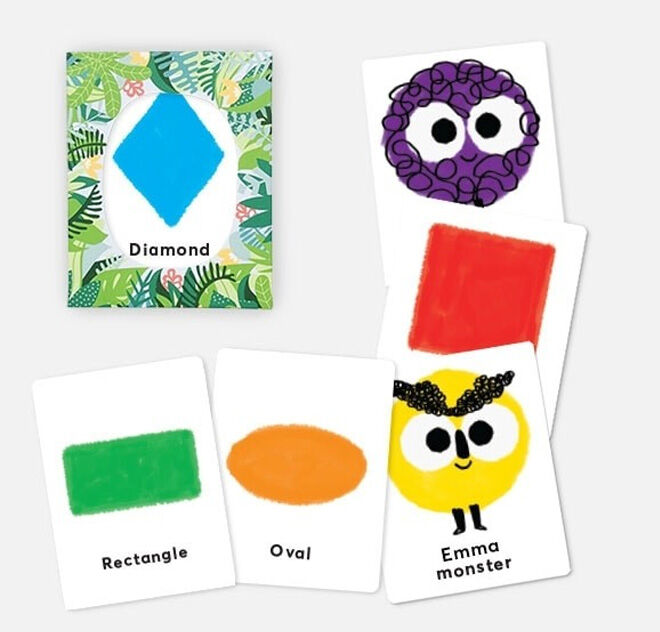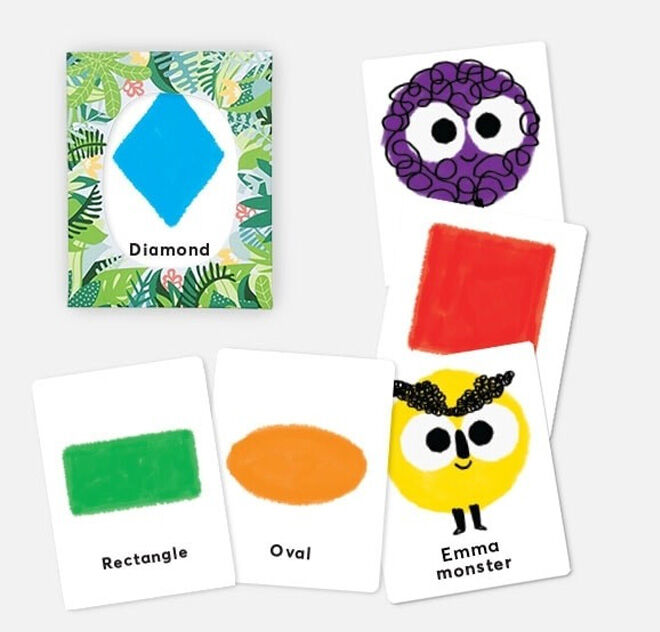 A pack of learning flashcards works beautifully for little ones – they're learning and having fun, and at the end they'll have a set of alphabet, shape or colour cards to continue playing with. These ones from Hippo Blue ($25) can be personalised with kids names.
10. Play food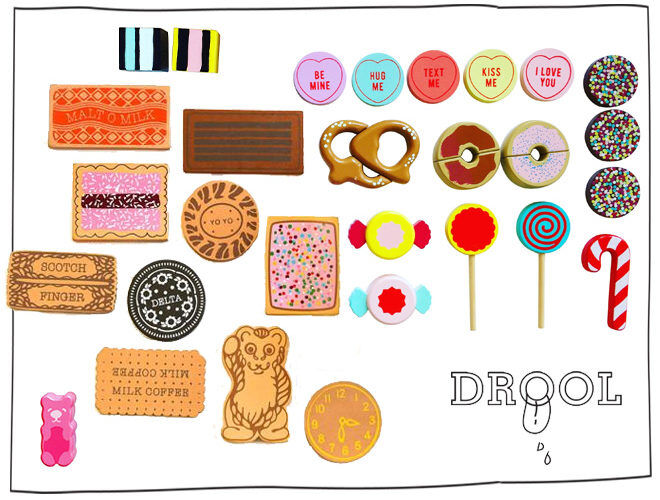 Not quite as delectable as the real thing, but a feast for the eyes nonetheless, some tasty play food ($89.95)will make for a playful Advent calendar.
11. Party wardrobe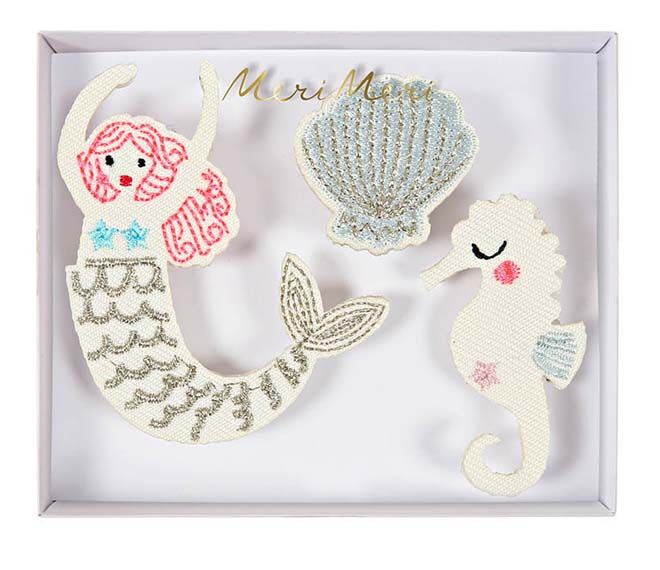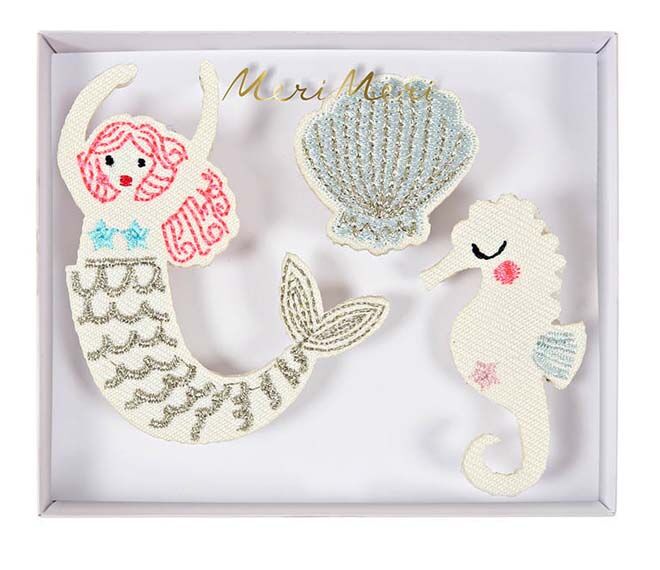 Create a calendar that adds to your little one's party wardrobe. Think sweet accessories like brooches, hair bows, necklaces and nail polish.
12. Pieces of a puzzle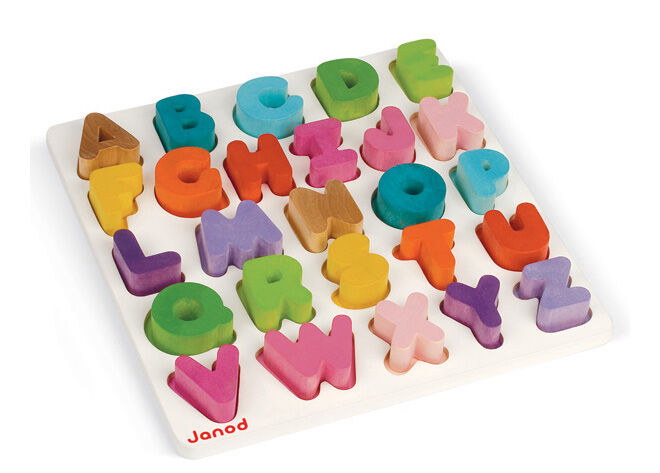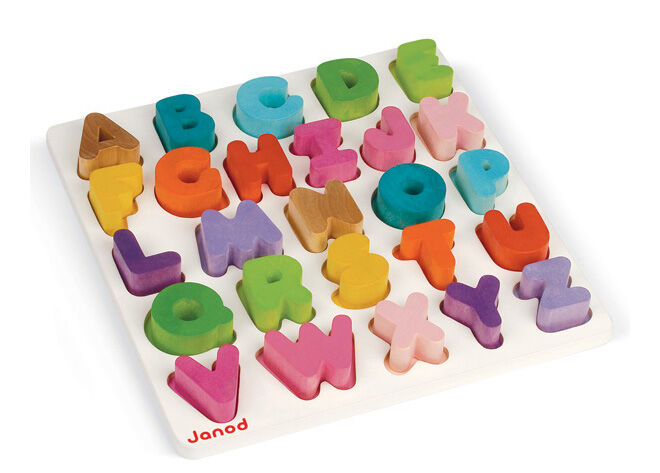 Here's a clever way to spell out your Christmas spirit! An alphabet puzzle ($59.95) is perfect for counting down the days until the jolly man in red arrives.
13. Piece by piece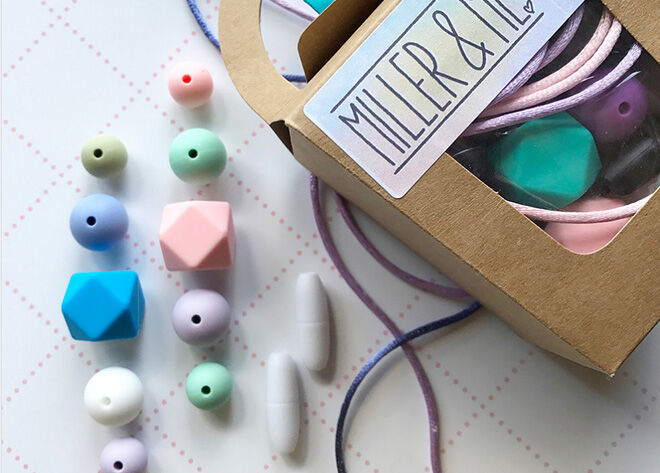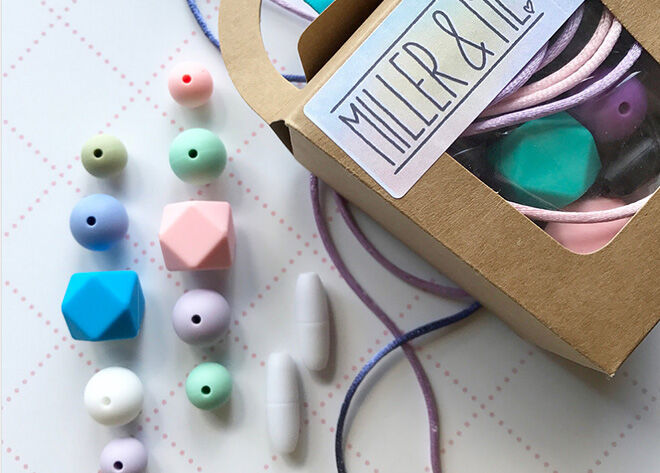 Place pretty beads into each pocket of the Advent calendar and watch with delight as your little one puts together their Christmas outfit finishing touch over the month. And these ones from Miller & Me ($16) have everything you need.
14. Tatts awesome!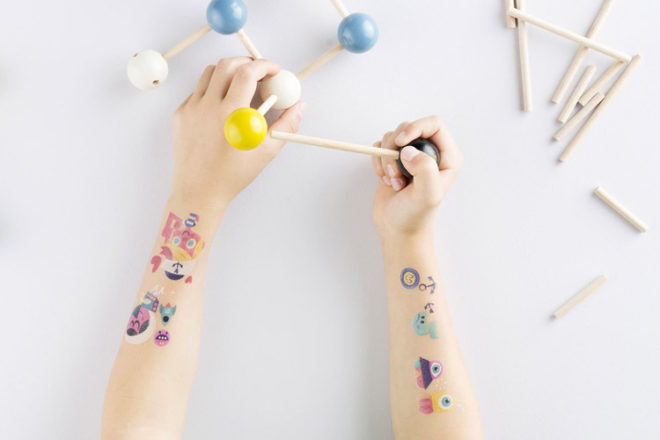 A month's worth of temporary tattoos ($10) – why not?! Save them for a Christmas tattoo sleeve or add a new piece of 'ink' daily on the Christmas countdown.
15. Christmas cookies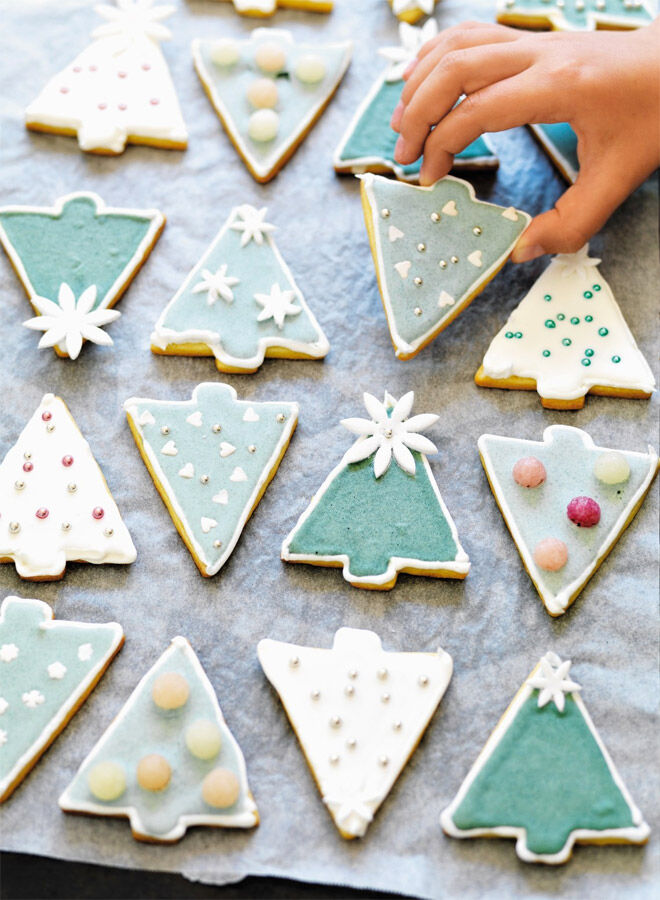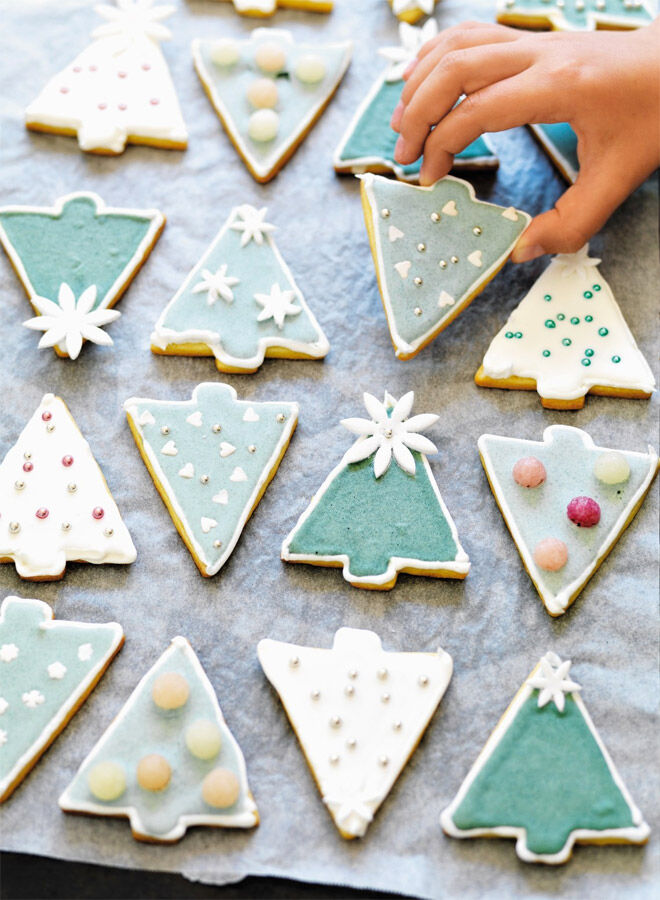 We said chocolate-free, but we're not completely banning sugar from our Advent calendars! A cute cookie every day is a delightful treat, just seal each one individually, and cross your fingers they last until the big day! And these ones from Good have spirulina.
16. Cute cars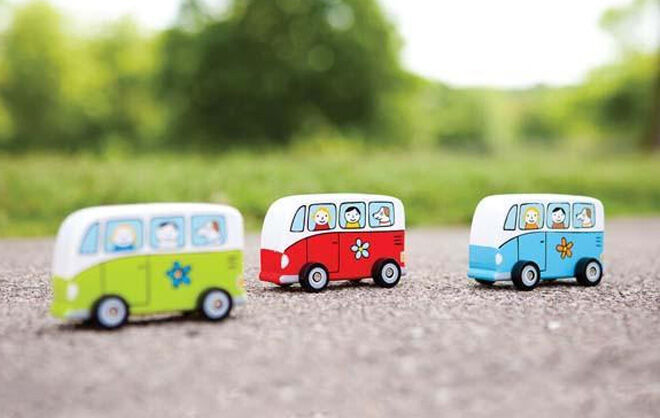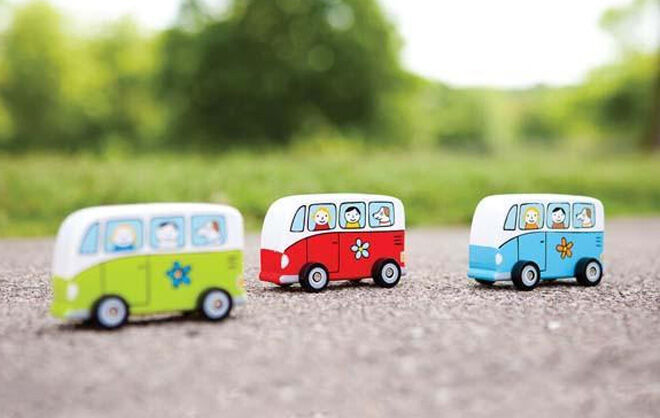 Now this would be a 'set' of wheels! Pop a little car in each calendar pocket and your little one will have a whole city of traffic by Christmas day. (via Beeline Toys)
Want to make your own Christmas countdown? Have a look at these 17 creative DIY Advent calendars.