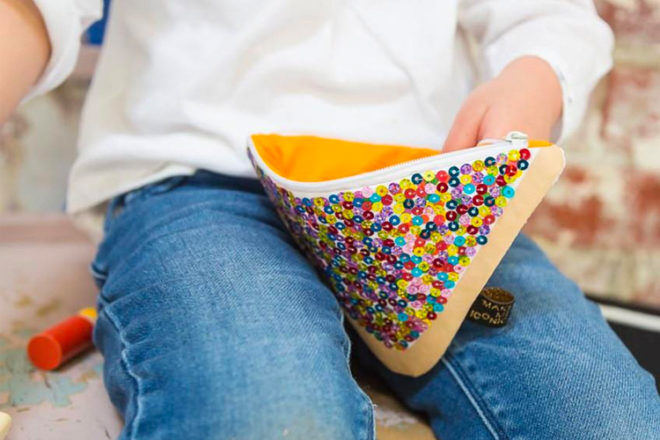 Fairy bread is a dinky-di Aussie childhood treat that's guaranteed to light up the eyes of any little one.
A thin smear of butter and a deft sprinkling of hundreds and thousands and it's a party on a plate. In celebration of this national icon, we've hunted down 17 of the most adorable, delicious and clever fairy bread finds – they're utterly irresistible.
Can we have one of everything, pretty please with sprinkles on top?
1. Fairy bread art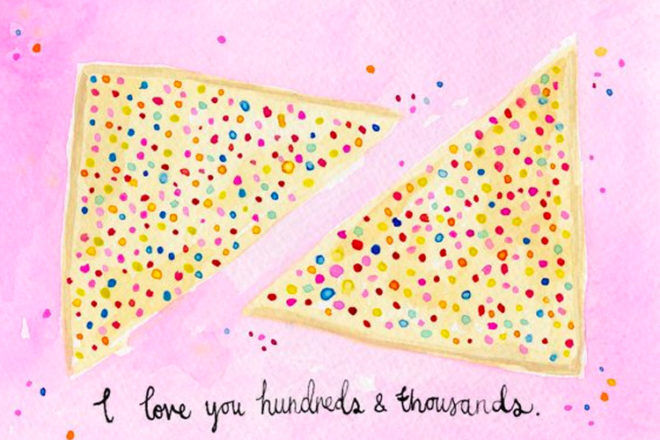 Fairy Bread Print ($20): A perfectly sweet addition to the nursery wall for your little sprinkle.
2. Fairy bread purse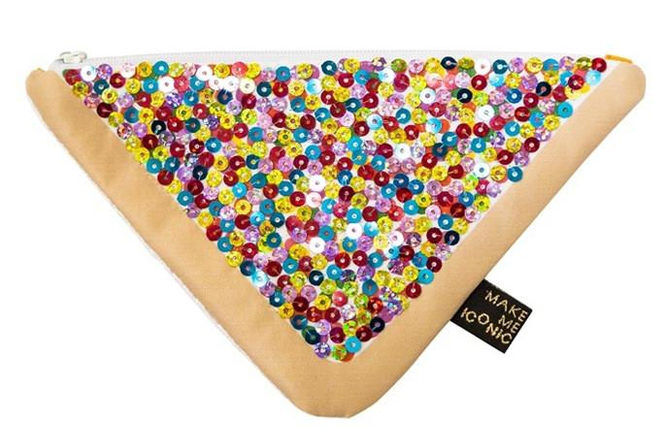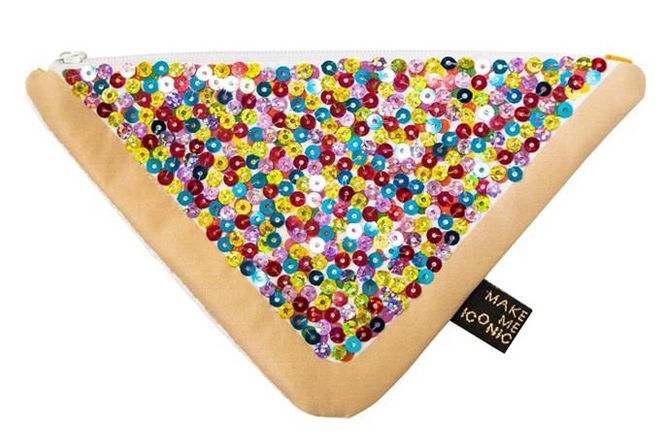 Fairy Bread Purse ($28): A coin purse has never looked so sweet! This sequinned beauty gives the same sugar high rush without the actual sugar.
3. DIY sew-on fairy bread patches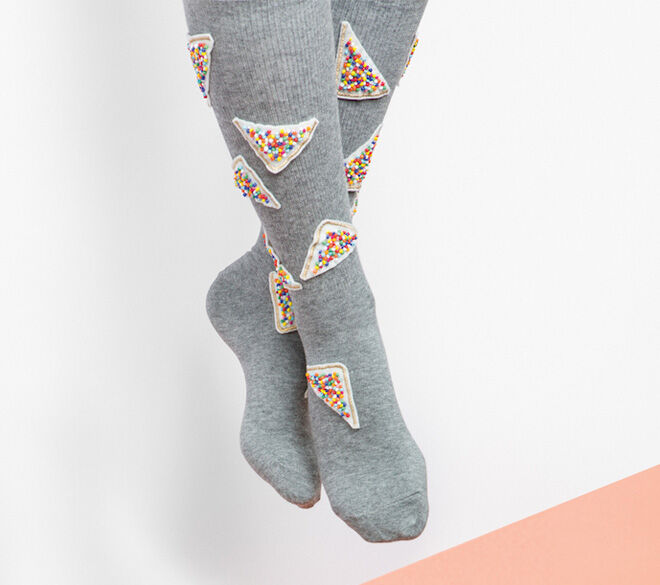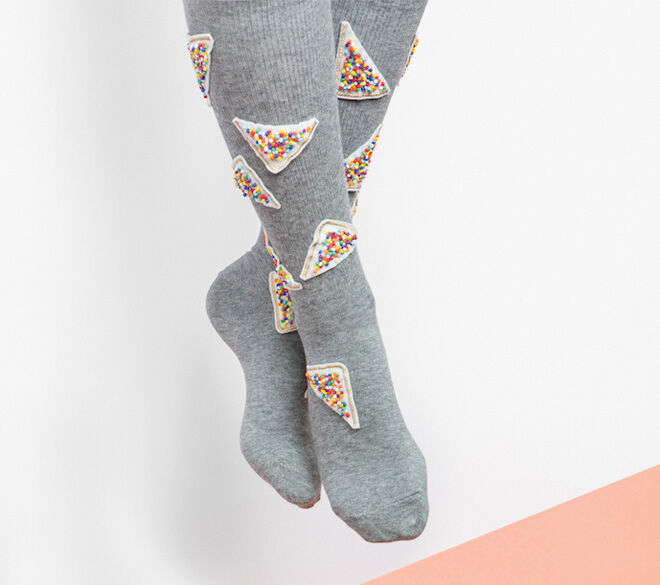 Ready to get your sew on?! You can make these cute-as-a-button sew-on patches yourself to jazz up anything your heart desires. Give the kids some fairy bread jeans or socks – the possibilities are endless! (via My Poppet Makes)
4. Fairy bread puzzle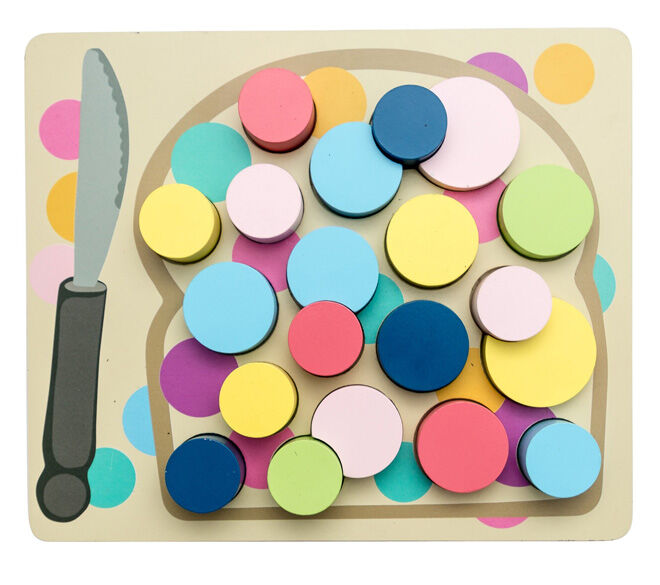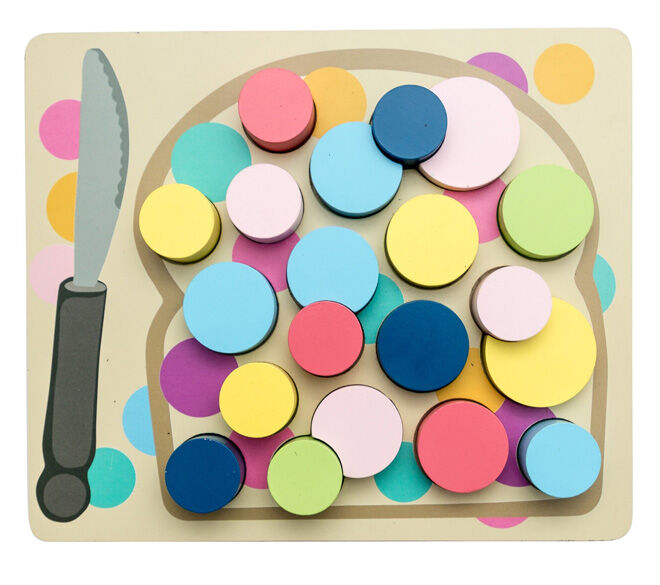 Fairy Bread Puzzle ($50): There aren't quite hundreds and thousands of these sprinkles, but just enough to get little minds going. This fairy bread puzzle looks almost good enough to eat.
5. Fairy bread baby romper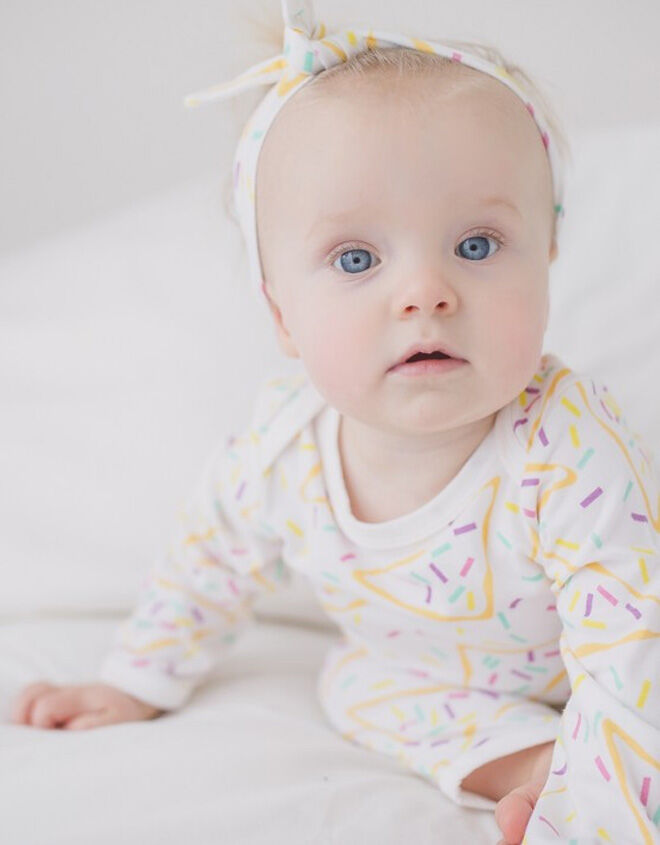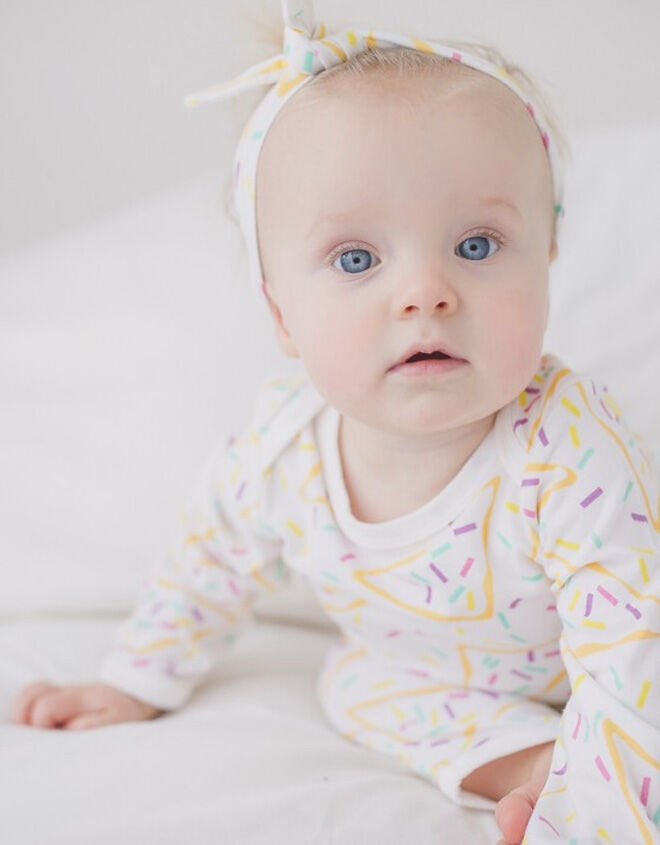 Joeyjellybean Romper ($32.95): Baby so cute you could just eat them up? They're going to look even more delicious in this sprinkle-covered baby romper.
6. Giant fairy bread cake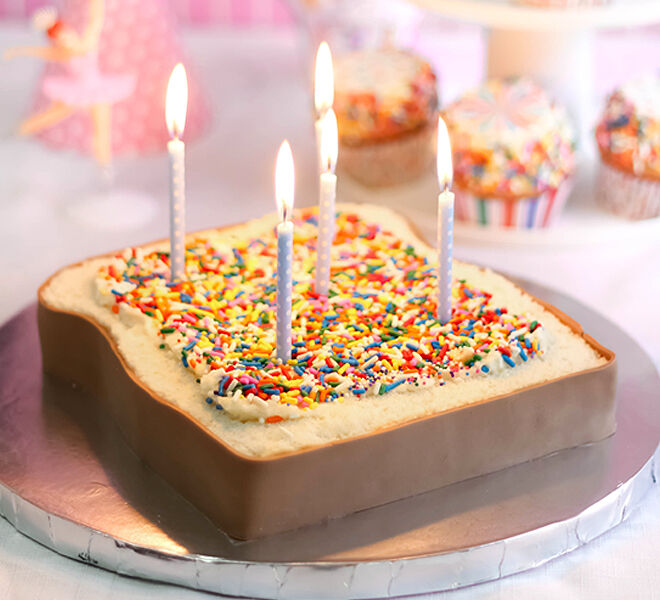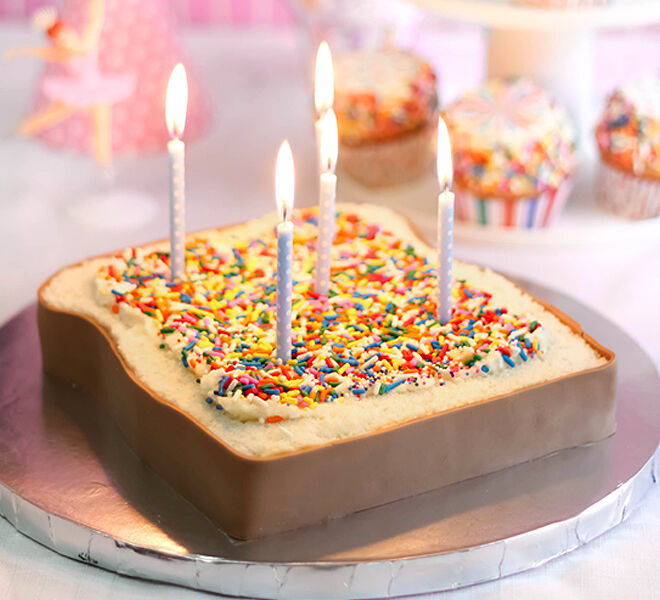 Whip up this larger-than-life fairy bread birthday cake for an easy-peasy fairy bread themed party – it's deceptively simple to make.
7. Fairy bread cushion toy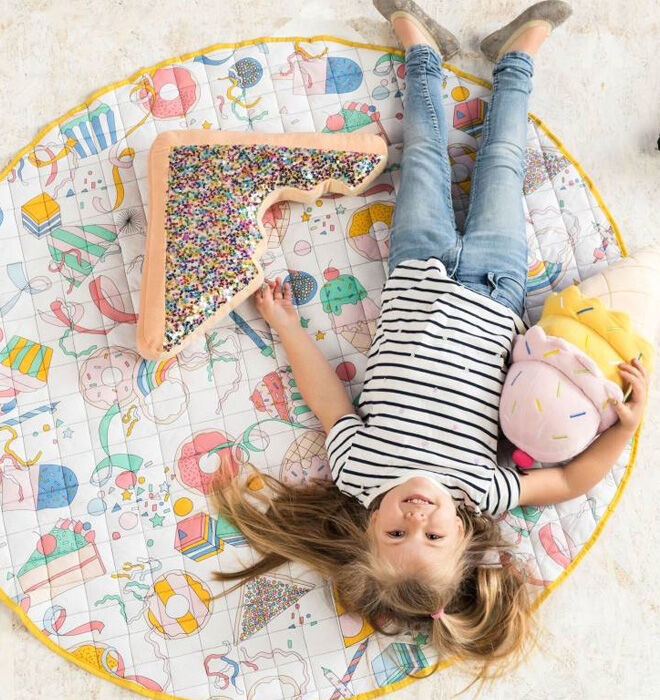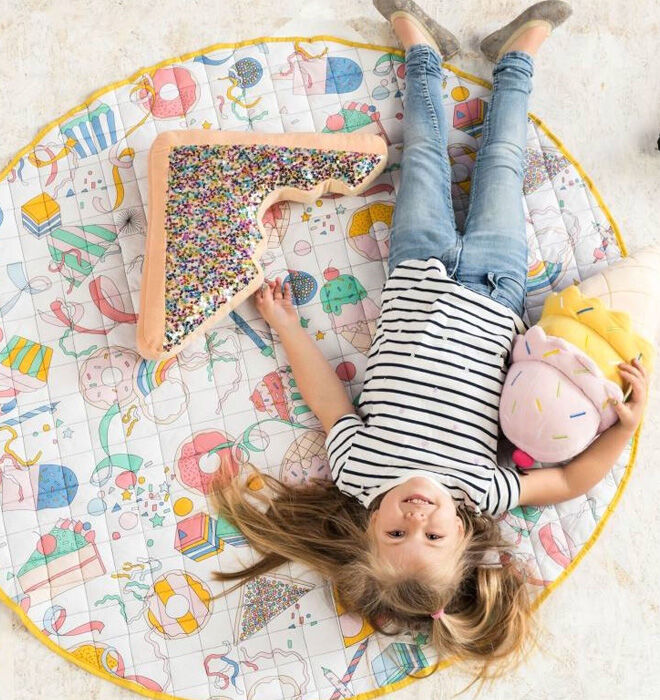 Fairy Bread Cushion ($29.99): Perfect for a pretend picnic with a giant, this fairy bread cushion toy is just the trick to brighten any kiddo's room.
8. Fairy bread tape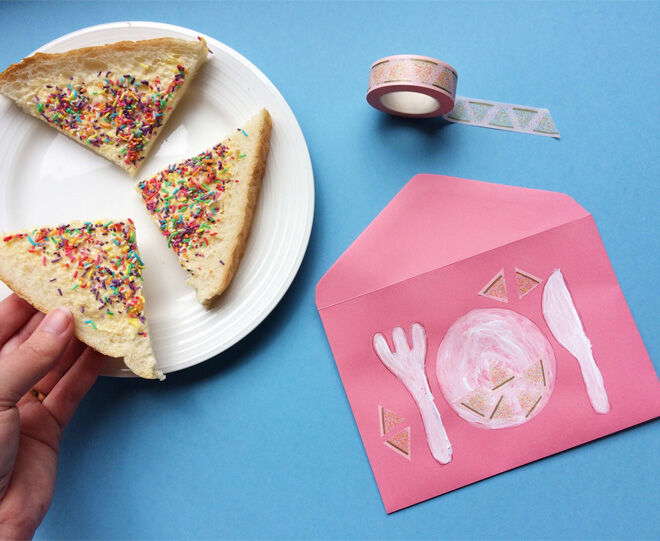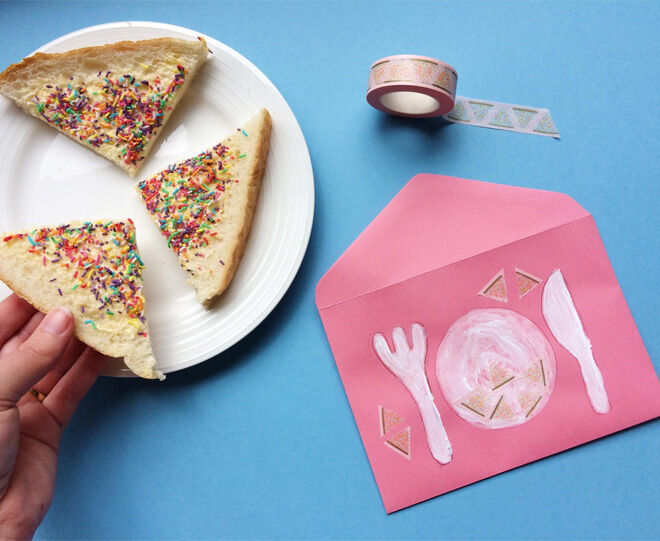 Fairy Bread Washi Tape ($10): Give the craft box a colourful boost with a roll of fairy bread washi tape – it'll go down a treat on birthday presents and school craft projects.
9. Felt fairy bread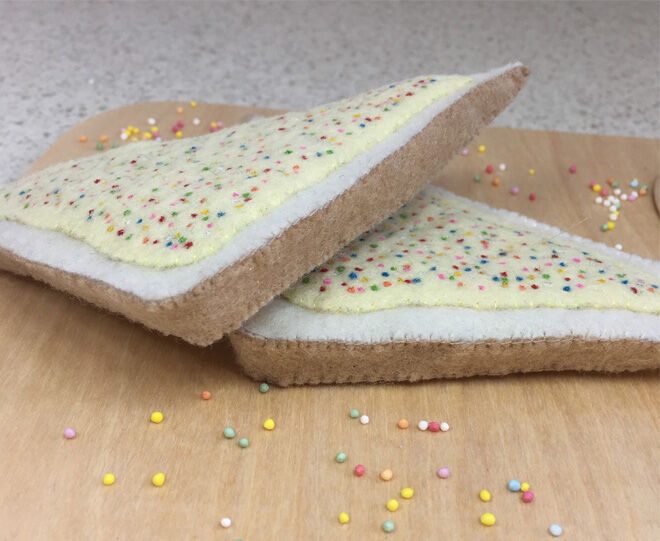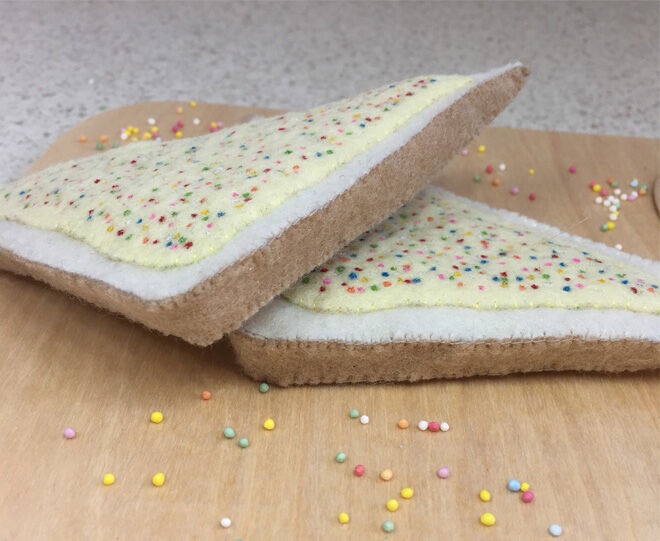 Felt Fairy Bread ($19): Perk up your little one's pretend food game with a couple of slices of Aussie afternoon tea goodness.
10. Fairy bread ice-cream sandwich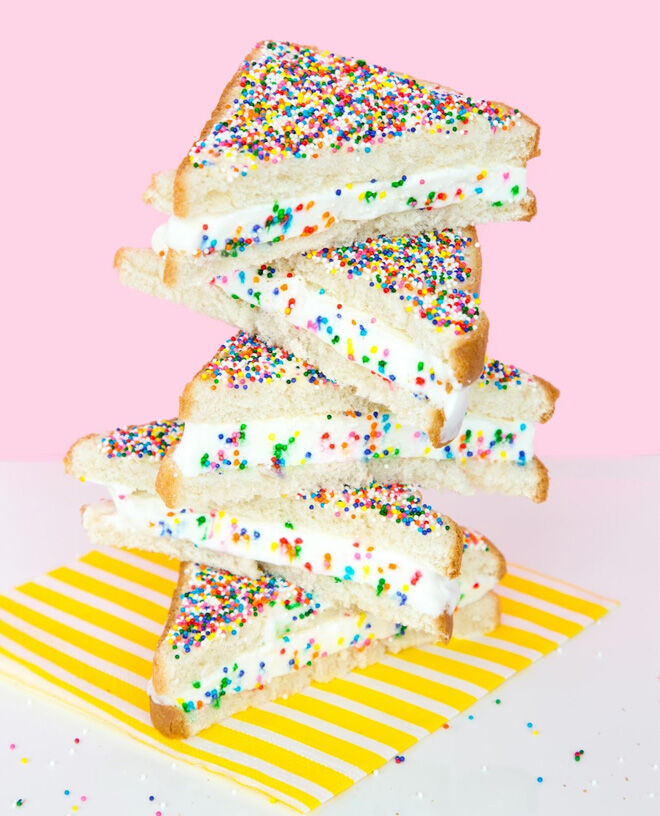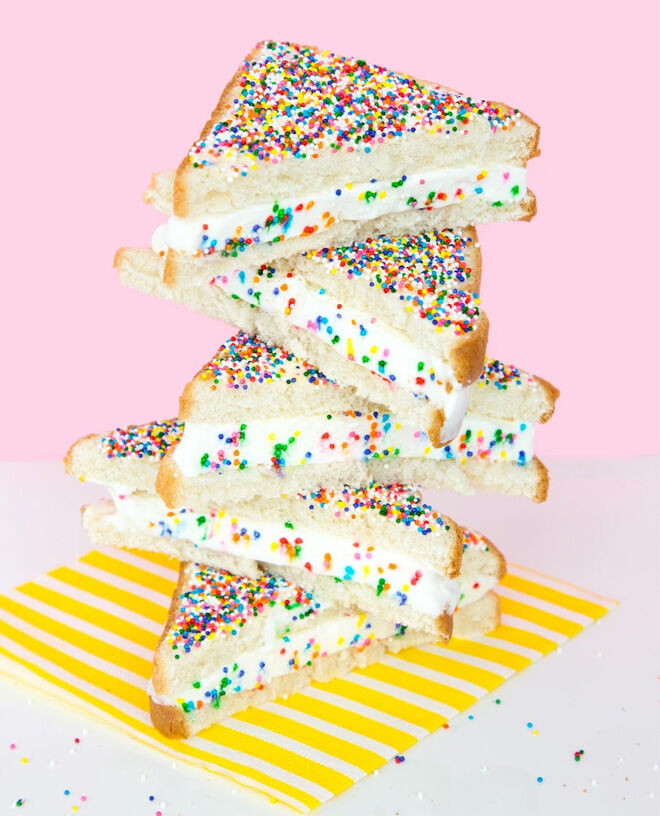 A cool and colourful treat, turn humble fairy bread into a real showstopper by making it into the ultimate ice-cream sandwich. (via Aww Sam)
11. DIY fairy bread pinata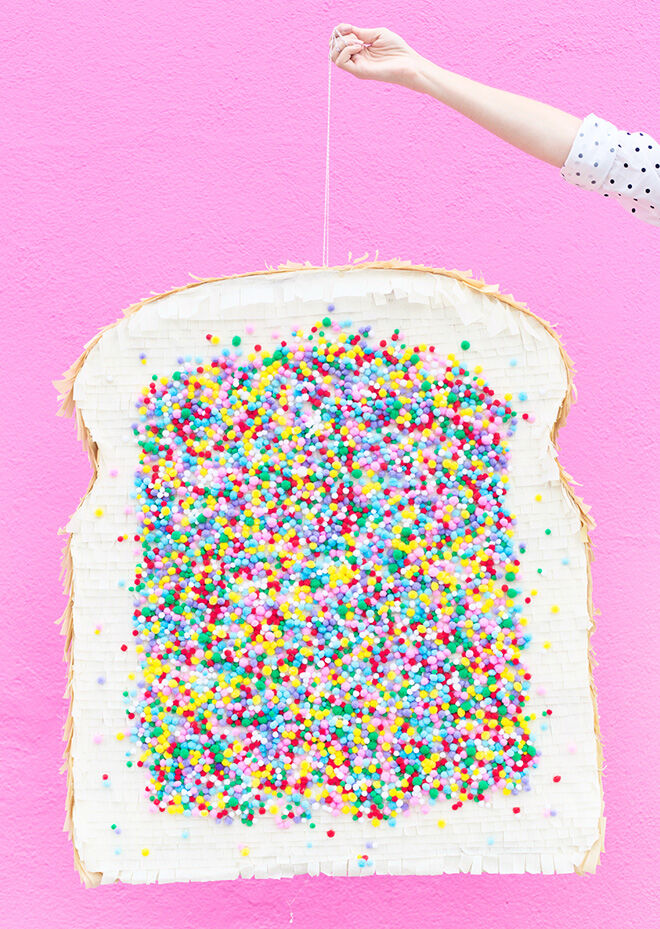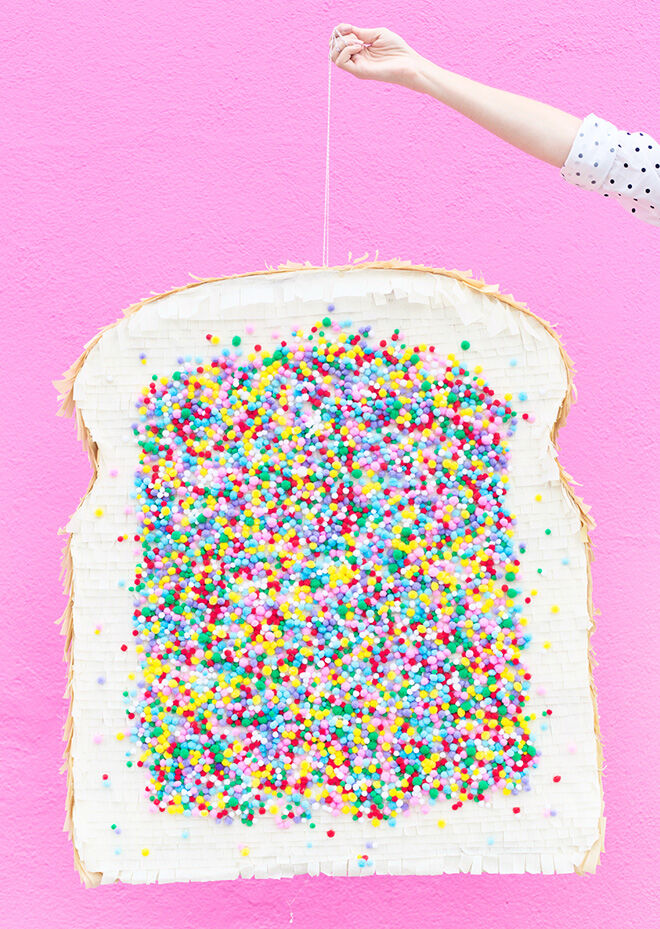 What's more delicious that fairy bread? A fairy bread pinata full of treats! This is such a clever idea – and could even double as a kids' costume. (via Studio DIY)
12. Inflatable fairy bread pool toy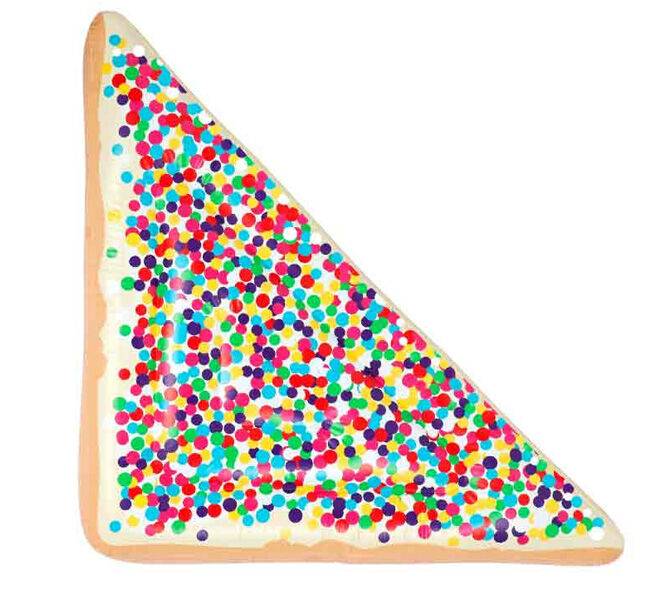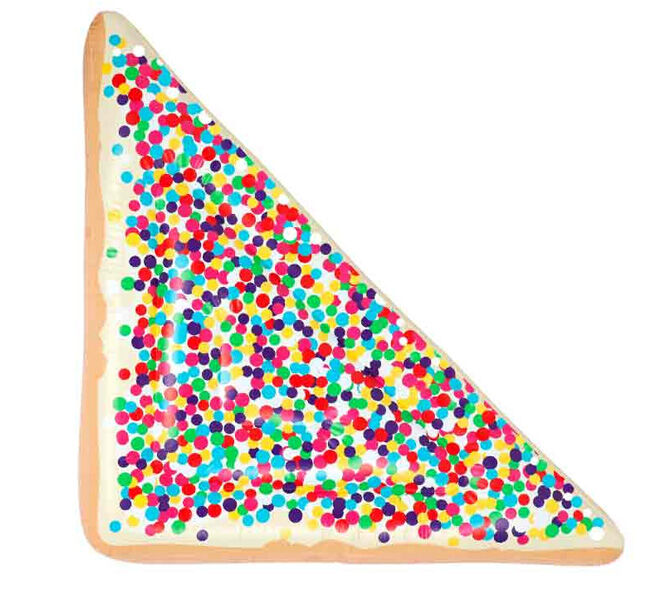 Fairy Bread Pool Toy ($69.95): Make a splash on this giant fairy bread pool – lazing around in summer has never looked so sweet!
13. Fairy bread lamingtons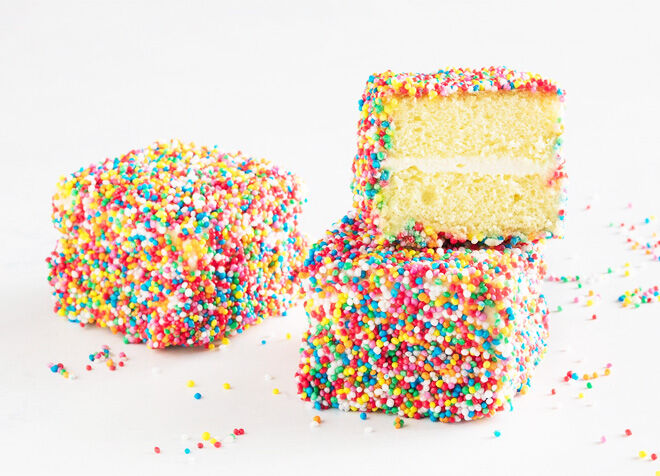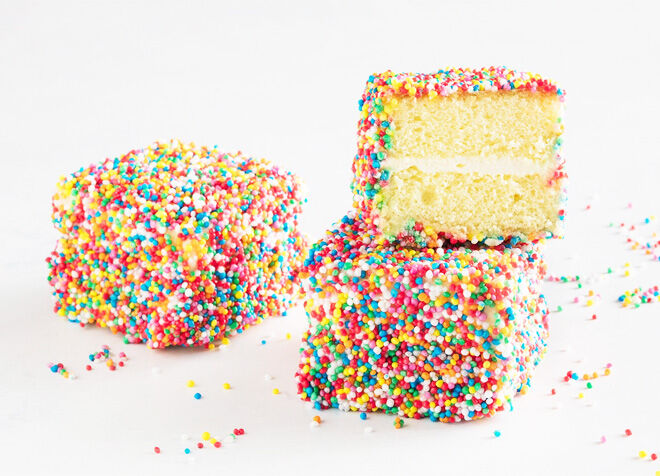 What happens when you combine two iconic Australian treats? These delectable creatures, that's what. (via Taste)
14. Fairy bread cube rattle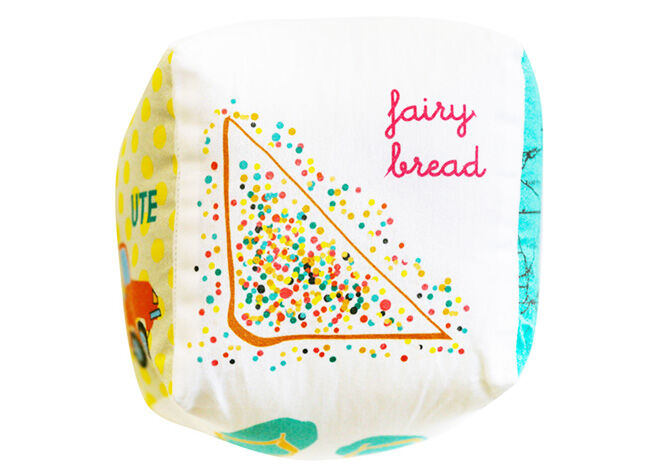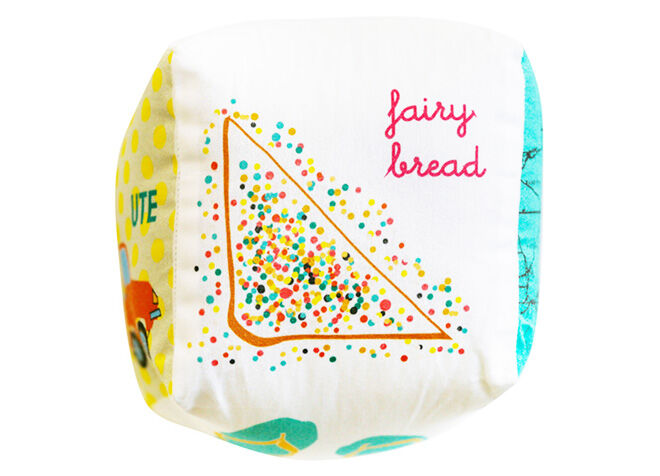 Baby's first rattle ($39.95): Bub's very first rattle can also be their first slice of fairy bread.
15. Fairy bread baby onesie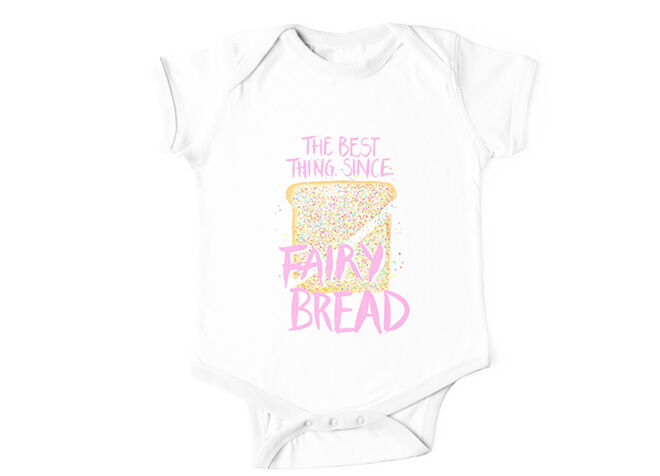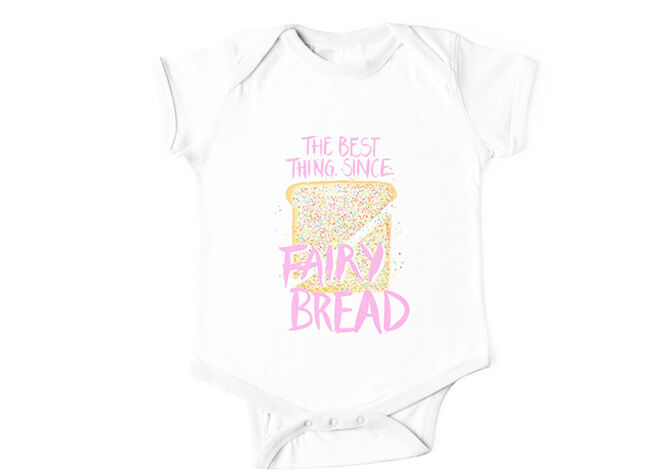 Fairy Bread Onesie ($26.49): Because you know your babe is just the best thing since ever, this adorable little onesie lets everyone else know too.
16. Fairy bread cookies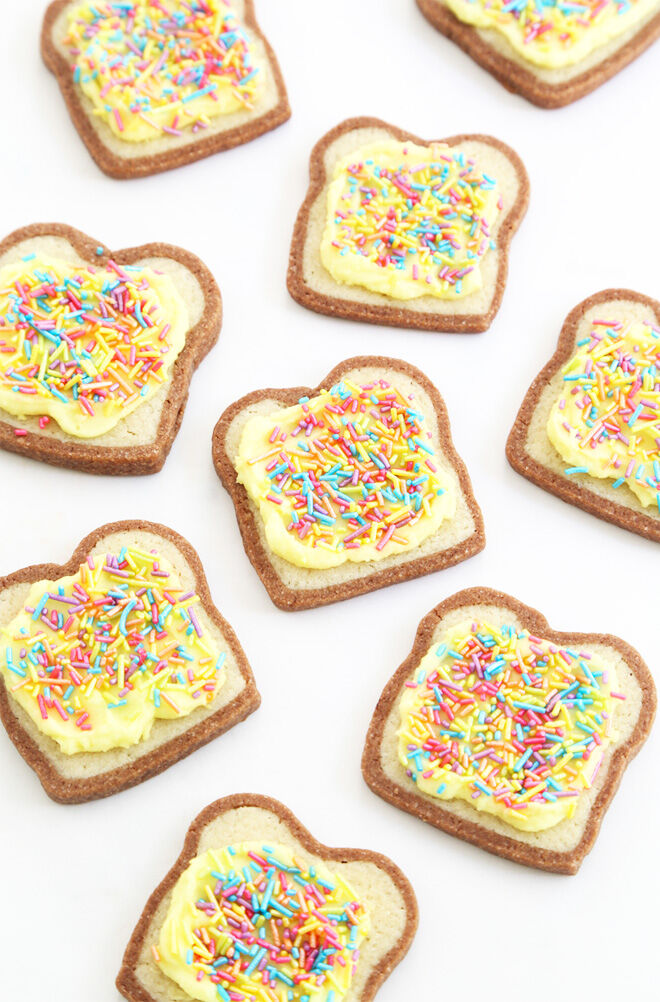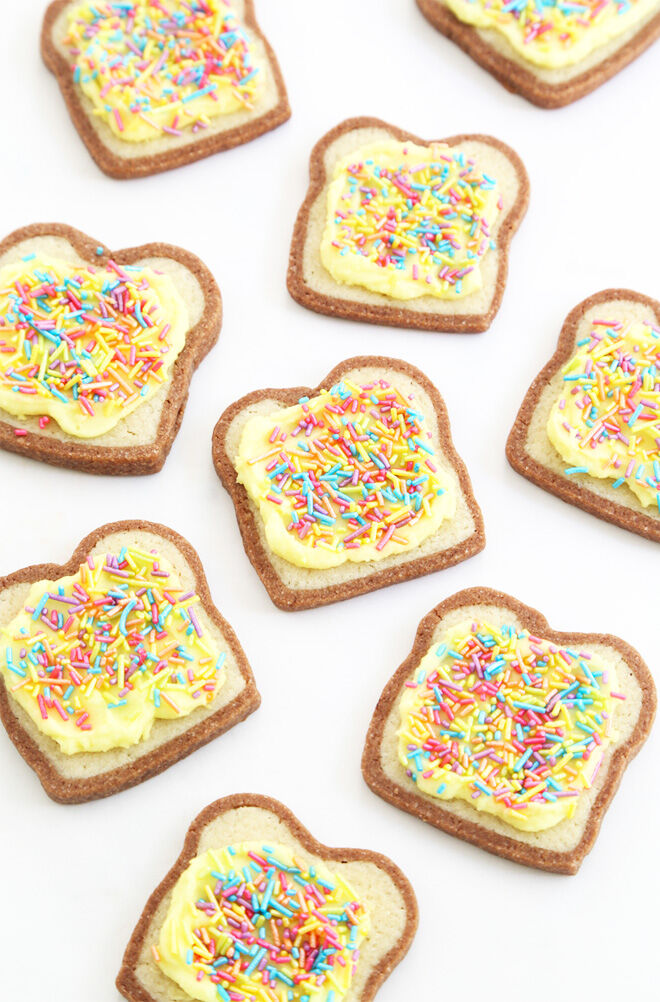 Finally, if you've had a bit of a fairy bread overload (perish the thought) switch it up with this bite-sized fairy bread cookies. (via Sprinkle Bakes)
May your day be sweet, colourful and topped with sprinkles.