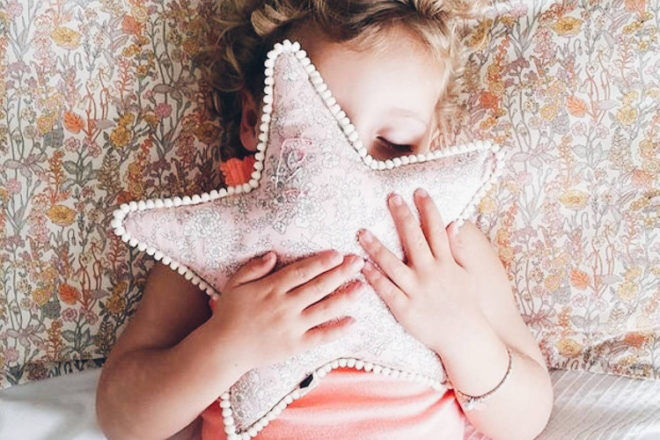 Liberty print fabrics have a timeless appeal – iconic prints from the past that will be enjoyed by generations long into the future. You'll find the print used on sunhats, girl's dresses, baby bibs and even shoelaces.
The bustling fabric department in the Liberty store in London has long been a sought-after destination for dressmakers and craft hobbyists wanting to buy metres of their favourite prints to use in their designs.
Liberty was a favourite of playwright and author Oscar Wilde, who penned that "Liberty is the chosen resort of the artistic shopper". Who are we to argue? We won't. Instead, we'll snap up some printed goodies for our littles and continue the love for Liberty.
Nursery style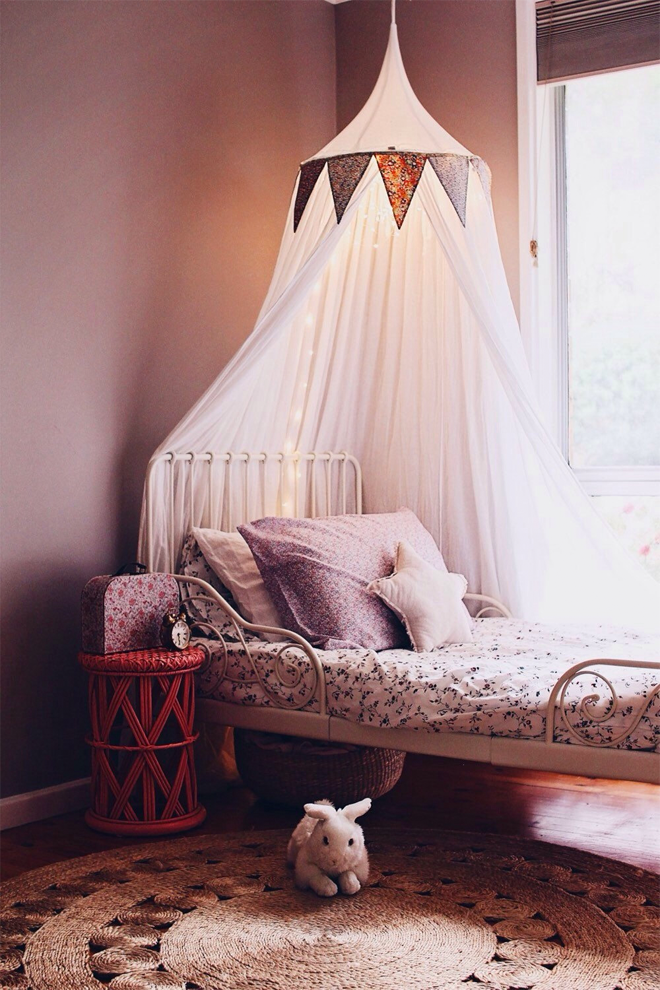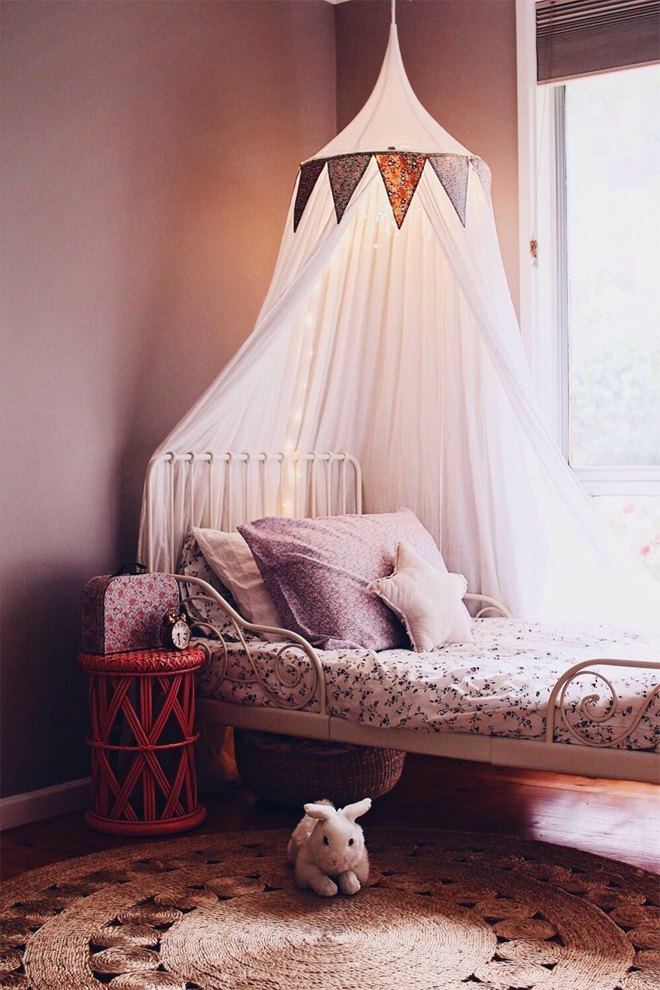 Flag your love of Liberty and decorate your baby's nursery with timeless prints that won't go out of fashion. Luxe Liberty Pillowcase ($89.95) or Liberty Bunting ($60) from Pollen Australia.
Wildly pretty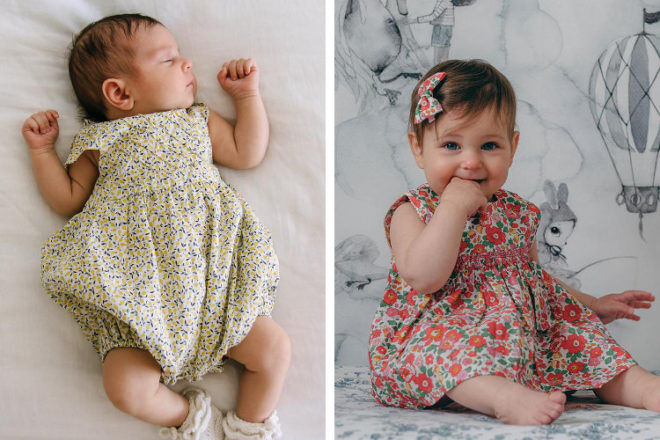 Delicate Liberty prints perfectly suit delicate baby features and the playsuits, rompers, jumpsuits and dresses (from $59.95) from Pretty Wild don't have to be kept for a special occasion – they're far too pretty for that.
Blooming beauties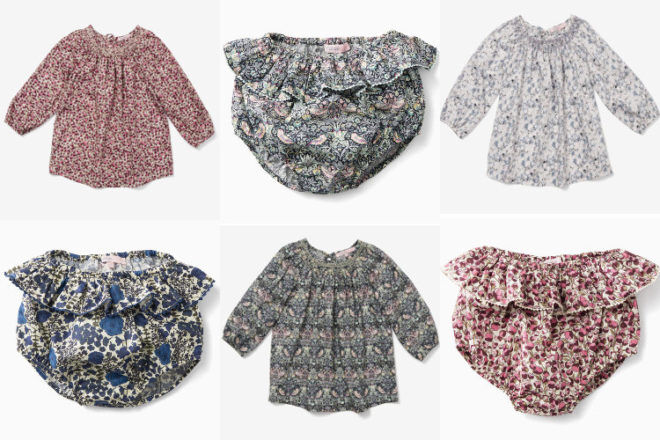 Little legs like to be free in the warmer weather, but what about those ugly nappies on show? Use the Liberty Print Bloomers ($45) by Printebebe as a nappy cover and your baby is suddenly stylish. Match or clash your Liberty prints with a blouse (from $85) and your babe will be summer ready.
For the boys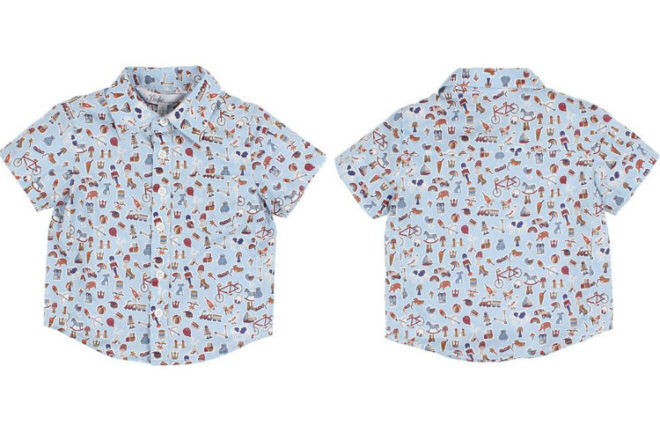 Liberty is not all about flowers, there are just as many prints that will delight boys, too. Bikes, toy soldiers, rockets, robots and rocking horses adorn the Bebe by Minihaha Carter Liberty Short Sleeve Shirt ($56.95).
Sweet sleep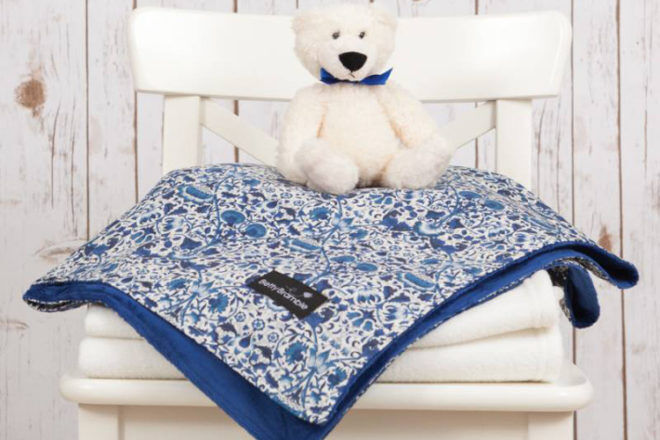 Tana Lawn cotton is soft and smooth with a high thread count and will not give your baby any excuse to be awake all night. Worth a try. Betty Bramble Liberty Print Lodden Baby Blanket ($80) from Hard to Find with free shipping to Australia.
Top it off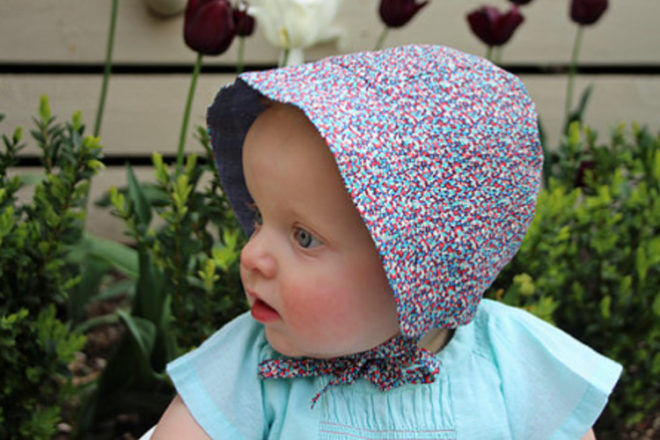 Sun smart and smartly chic, the Frankie Keen Liberty Print Sun Bonnet ($29.95) from Selvedge Textiles dials the cuteness factor up to 11.
Tie the knot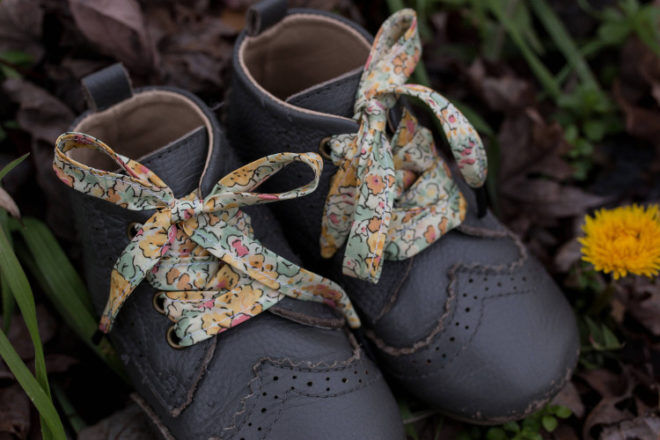 Just a touch of some delicate florals to put a skip in their step. Shoelaces for little shoes ($11.50) by Pollen Australia.