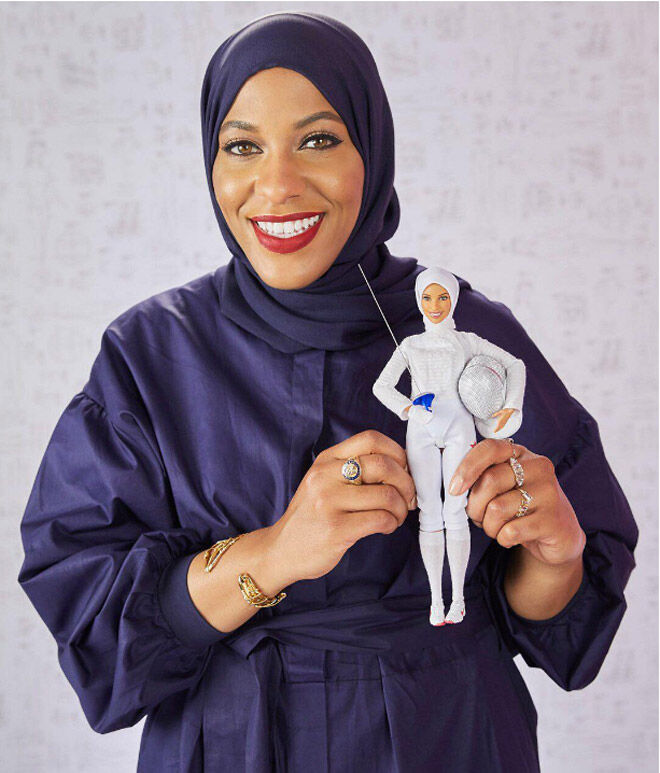 Little boys and girls want nothing more than to feel included. To be just like their friends, their idols, even the toys they play with.
A new Barbie, based on the first US Olympian to compete wearing hijab will be released next year, giving more kids a chance to feel like they belong. Ibtihaj Muhammad won bronze in fencing at the Rio Olympics in 2016, and she's now been recognised as a Barbie Shero – a woman breaking boundaries to inspire young girls.
And this latest diverse Barbie is set to hit the stores in 2018.
"Through playing with Barbie, I was able to imagine and dream about who I could become," Ibtihaj Muhammad said. "I love that my relationship with Barbie has come full circle, and now I have my own doll wearing a hijab that the next generation of girls can use to play out their own dreams."
In honour of being named a Barbie Shero, Mattel gifted the athlete a doll in her likeness. Her reaction is like every little girl's dream come true.

Mattel says that Ibtihaj shows young girls that they can be anything. "Ibtihaj is an inspiration to countless girls who never saw themselves represented, and by honouring her story, we hope this doll reminds them that they can be and do anything," explained Sejal Shah Miller, Vice President of Global Marketing for Barbie.
The new Barbie is the latest in a series of doll releases aimed at being inclusive of all children.