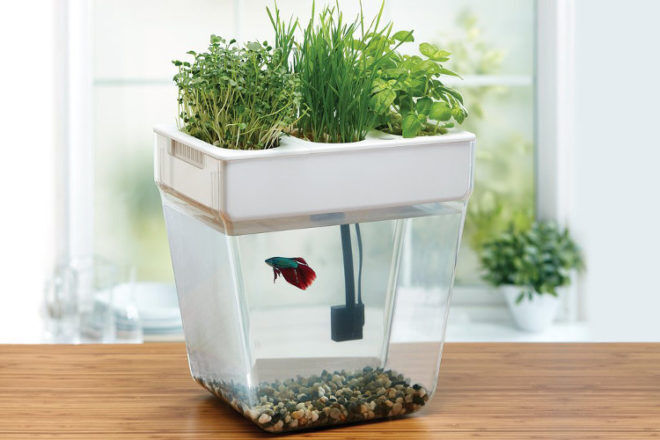 Just keep swimming little goldfish, you're helping the garden grow. We've found a mini aquaponics fish tank that grows organic herbs on top.
The Water Garden a self-cleaning home fish tank at the bottom and a herb garden on the top  – a nifty little gadget that couldn't be a better present for kids who are learning about responsibility and ecosystems.
Clean and green Water Garden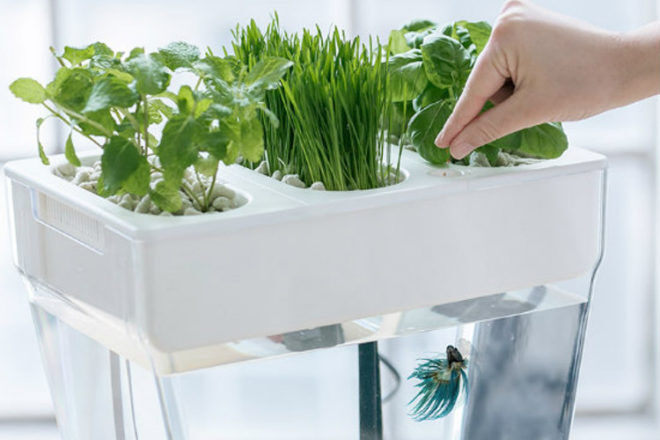 The award-winning Water Garden system by Fluid Growers uses fish waste to fertilise the plants – grow your favourite herbs and micro-greens on the top – and the plants clean the water so no water changes are required. It's a closed-loop ecosystem that sits oh-so-pretty on the shelf at home!
The Back To The Roots kit includes everything you need to get started, with access to an interactive aquaponics curriculum. All you need is the fish and water.
It's so clever, you'd think there was something fishy going on.
Australian organic radish sprout, wheatgrass and snow pea seeds are also included (please note that seeds cannot be delivered to Western Australia, Tasmania and New Zealand).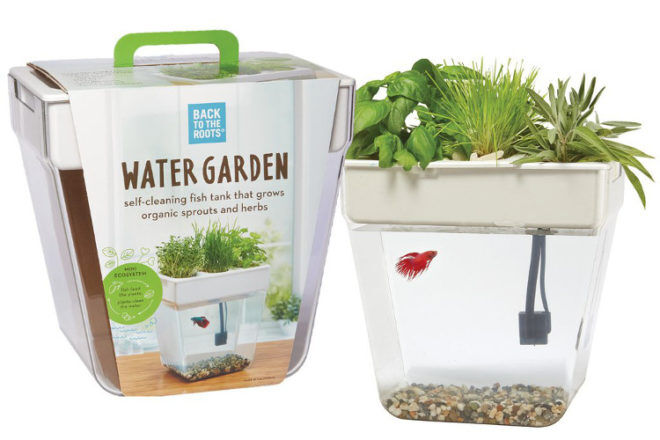 Available online from Fluid Growers ($169.99) with free shipping within Australia.