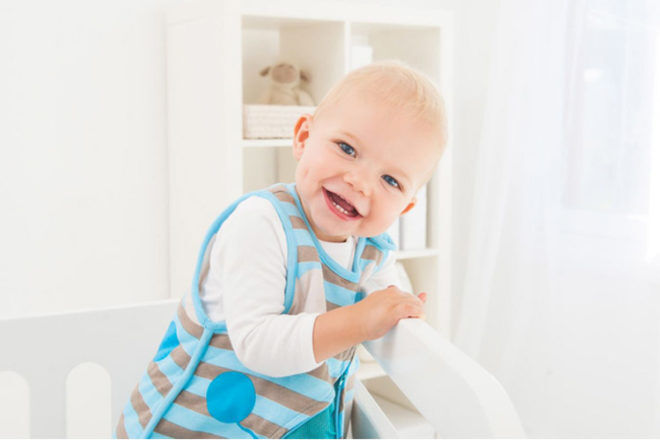 If your teeny dreamer has a tendency to squirm out of the baby sleeping bag at night, then you may be searching for a simple way to stop your child from getting out of the bag.
Eliminate the wriggles and the night wakings that follow with these simple tips to stopping toddlers from getting out of their bags at night. Just keep in mind, that sleeping sacks are only intended to be used the way manufacturer's instruct, and using them in an alternative way may not be safe.
We asked our Facebook community to tell us their clever tips to stop kids from taking their bags off and these are what they said.
Turn it inside out
Lots of mums swear by this idea – simply turn the bag inside out. The zip will now be against the skin so pop a singlet or top on to protect bubs delicate skin.
"My 19 month old gets naked constantly – she can take off any type of clothing. So I just put her sleeping bag on backwards over her PJs then she can't undo the zip. Sometimes she figures if she pulls hard enough at the neck it will unzip but mostly she stays nice and warm!" – Amy Laming
Back to front
Another super simple way to stop little zipper-happy hands is to simply put the sleeping sack on backwards.
"Put the bag on back to front. So she won't be able to reach the zipper!" – Natalie Vinas-Bell
Pin it
Ah, the good, ol' nappy pin – what isn't it good for?! Just make sure you're using a special nappy pin that closes at the top so little fingers can't open that too.
"My son was a Houdini too. I put a nappy pin through the zipper tapes, so he couldn't undo it." – Elizabeth McEwan
Put a ring on it
If you have a bag with two zips, this one works a treat.
"We used to use a key ring to fasten the two zips together." – Andrea Gower
If all else fails …
"Fleece jumpsuits are a good alternative." – Cassandra Moran
"I had the same problem with my miss. I gave up and bought a heater for her room and just had it on low as she really just didn't like all the layers etc. Now she sleeps wonderfully in a singlet and nappy in her cosy room." – Carmie Dee
"My daughter put her kids in a sized up thick onesie over PJs with tights and long-sleeved t-shirts." – Susan King
"Velcro the blanket to the side of the mattress and put a loose blanket underneath. Dress her warm, especially her upper body, leggings a little too big for the bottom so it's not tight but will stay on her." – Jacey Douglas
If it's time to consider transitioning from a cot to big bed, this clever doona zips to the sheets and will keep any little wrigglers under the covers.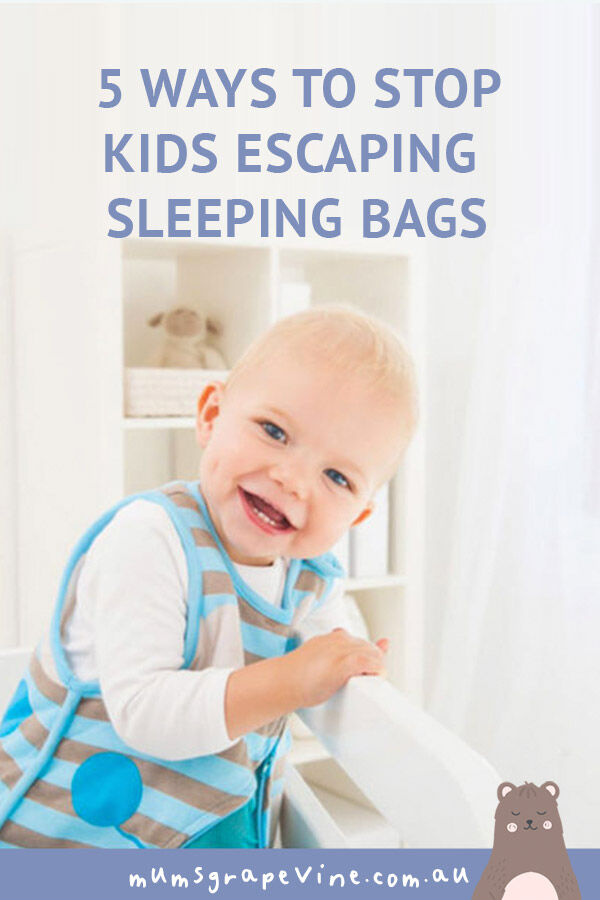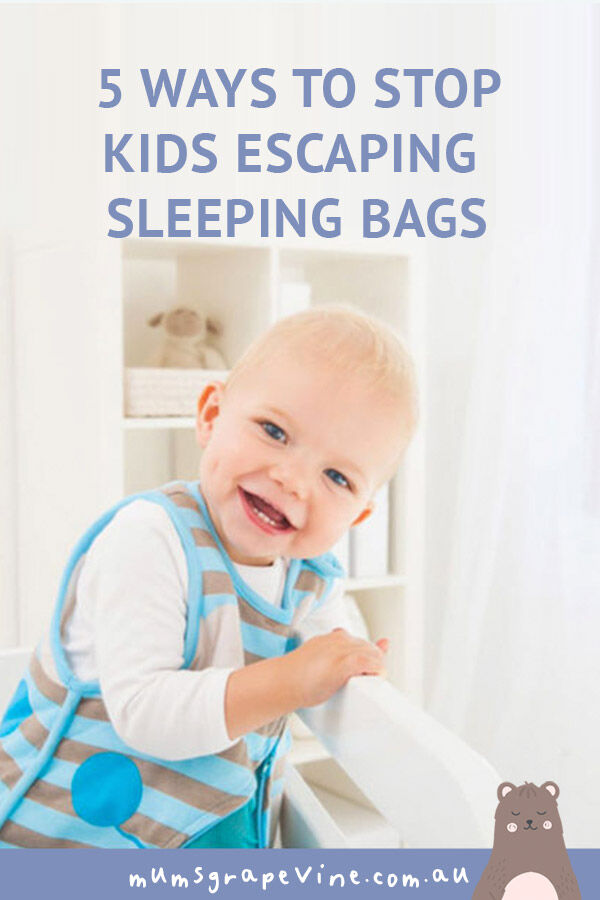 ---
Helpful products for sleepytime…
Find more advice in our groups…
Looking for baby sleep products or need some friendly advice? Join one of our Baby Groups and ask thousands of other mums what they recommend. They are grouped together by baby's birth date so everyone is going through the same stages at the same time.
Click here >> Mum's Grapevine Facebook Groups  << and find your group today!