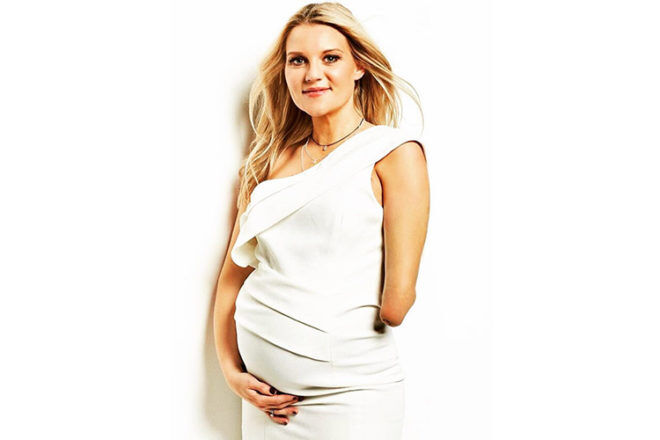 Just last month she was named Cosmo Woman of the Year, and now Australian Paralympian Jessica Smith has added mum-of-two to her growing list of achievements.
If you're looking for a strong, bold and beautiful name for your baby, you'd do well to take note of the stunner Jessica and her husband Hamid Salamati have bestowed on her precious new bub, born on November 1 – Reza Raymond Salamati.
Jessica, who was born without a left forearm, explains that Reza means contentment and satisfaction, while Raymond is a nod to her dad. The author and diversity activist says she tried to be cool and calm during her second birth, staying at home most of the day while in labour.
"My only 'birth plan' was to have an epidural! But of course no birth plan ever goes accordingly!" Jessica explained on Instagram. She says she arrived at the hospital at 5.15pm and her little boy arrived less than an hour later.
Congratulations to Jessica, Hamid and little Ayla on the safe arrival of their 'prince' Reza.
For more celebrity birth stories check out our celebrity news section.