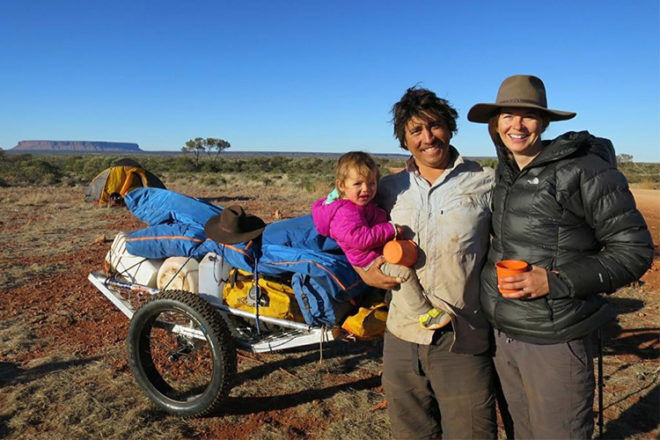 Some days it can be tricky to get a toddler to the shops and back in one piece, so imagine trekking from Bondi to the South Australian outback with a one-year-old.
New South Wales couple Justin and Lauren Jones have just finished an 1800km journey with their daughter Morgan – most of it on foot. And they want Aussie parents to know how amazing it is to throw off the shackles of everyday parenting life.
It took 'The Jonesys' three months to traverse a big chunk of our beautiful country, in the process they lost 36 kilos but gained a whole new perspective on parenthood.
100 days across outback Australia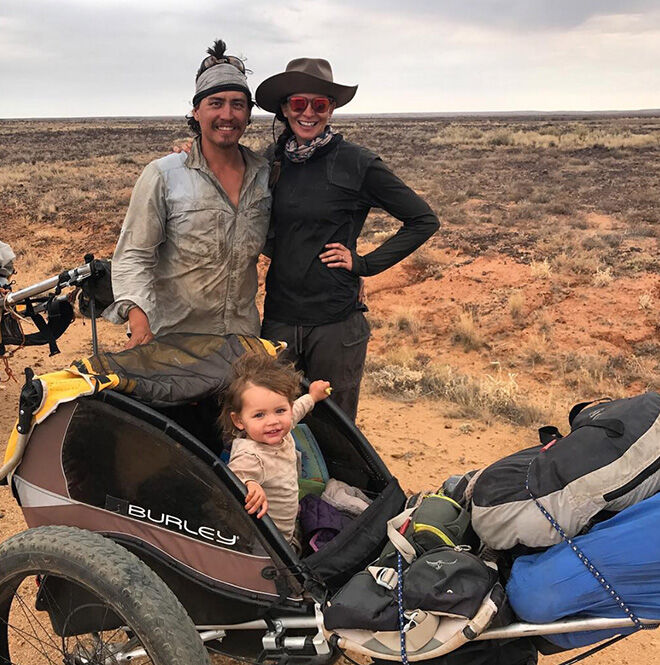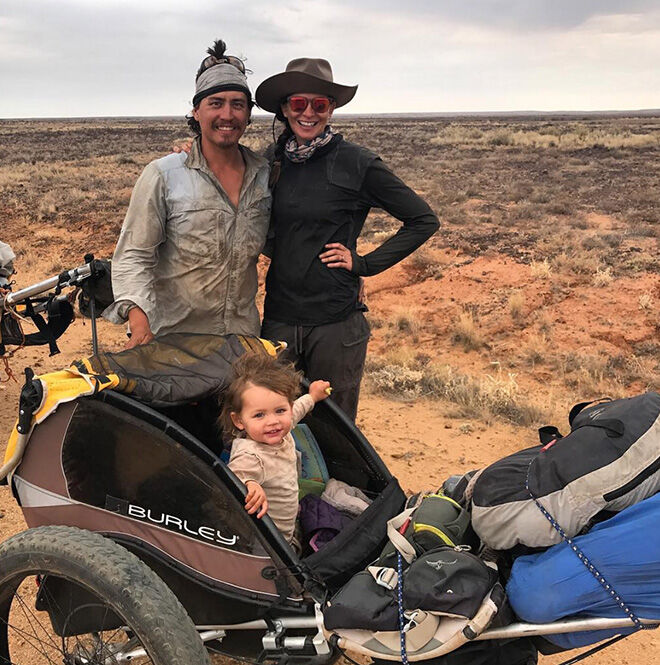 In July this year the trio started their 100 day journey in a remote Indigenous community in the Northern Territory, with their carts and a sense of adventure.
"Lauren and I spent our twenties chasing our love of travel and adventure," Justin explained. "When we were starting our family, 'settling down' in the traditional sense of the word just didn't appeal to us. We value experiences over possessions, have a love of travel and enjoy being outside."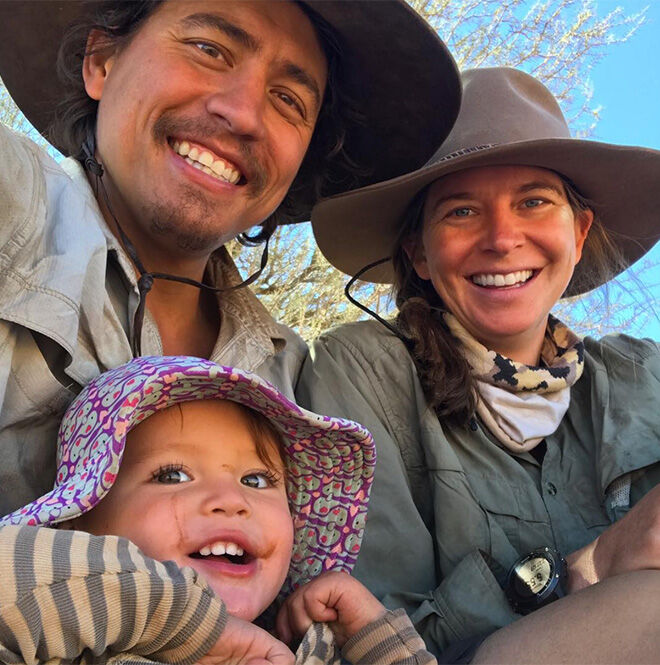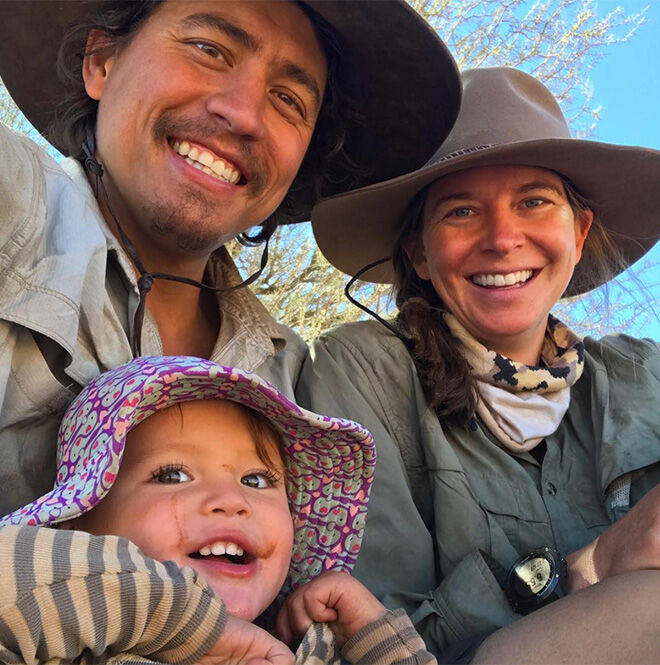 Justin has adventure in his blood – he was the first person to kayak from Australia to New Zealand and traverse Antarctica from the coast to the pole and back again. He did both on his own – so tackling outback Australia with a toddler should've been a piece of cake!
"One of the biggest reasons we decided to do this expedition as a family is because we wanted to help build curiosity, resilience, strength and kindness in our daughter. And if we are honest, we wanted to boost these traits in ourselves as parents too," Lauren said.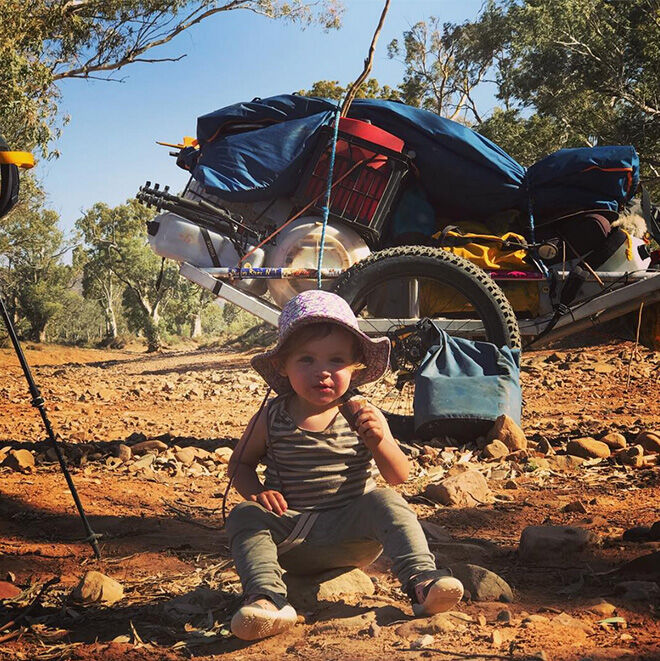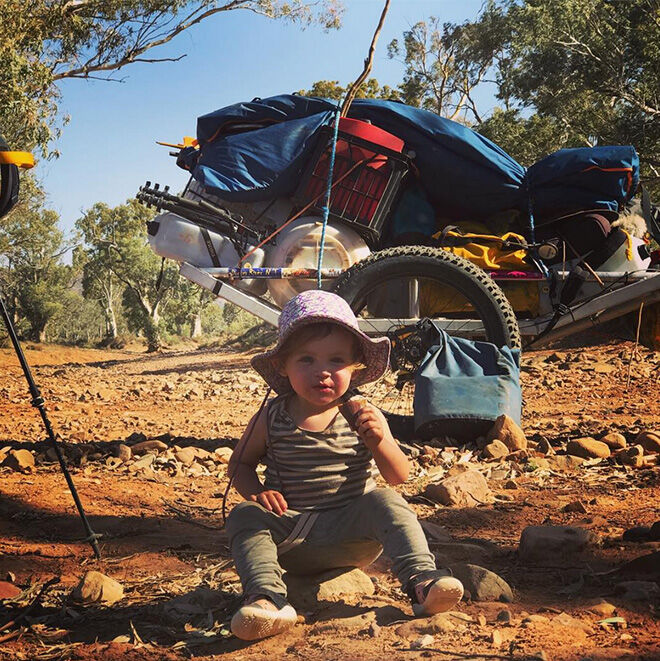 "It's crazy how much stuff you don't need to keep a kid entertained. Most of the time Morgan spent her day finding the perfect rock."
Where the Jonesys travelled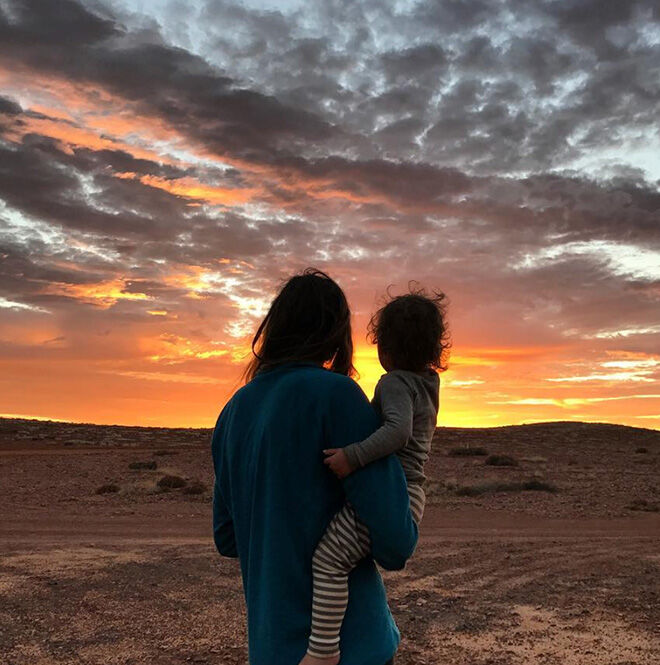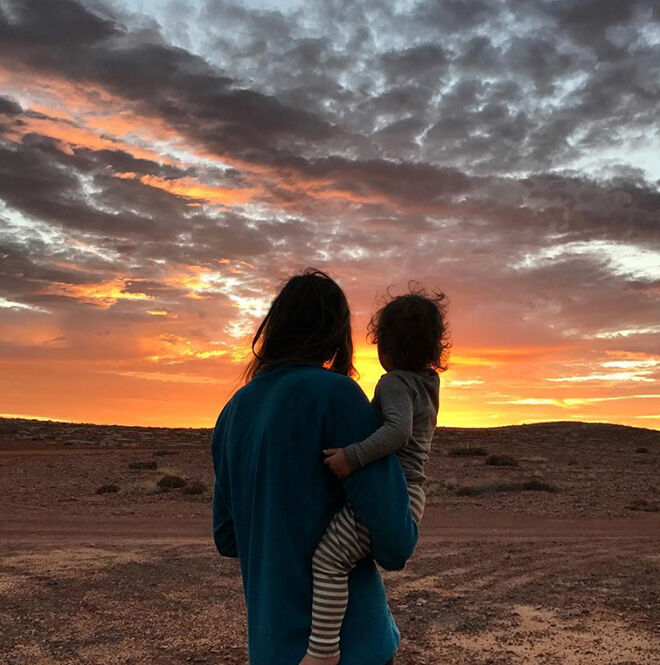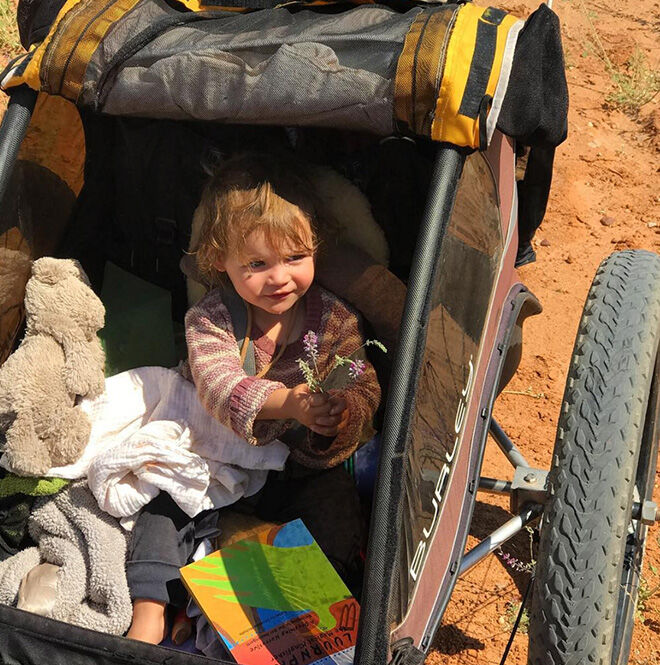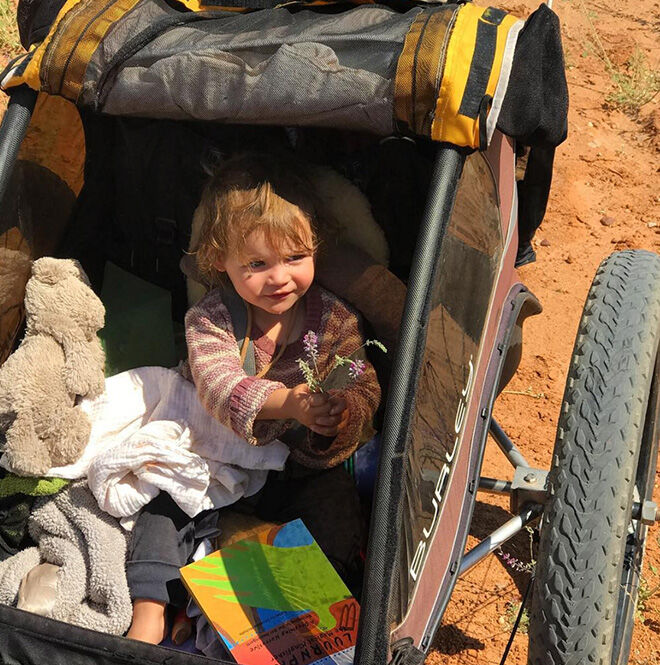 The Jonesys walked from Kaltukatjara in the Northern Territory to Docker River, Yulara, Kulgera and Aputula, Oodnadatta, William Creek, Marree, Beltana and Parachilna in South Australia. They saw Uluru, Lake Eyre and Lake Torrens and encountered snakes, lizards, camels, dingoes and Justin is pretty sure he accidentally ate more than 100 flies. While little Morgan used 700 fully compostable nappies during the trek.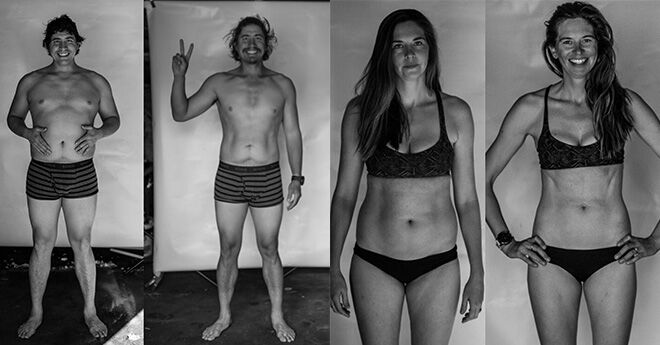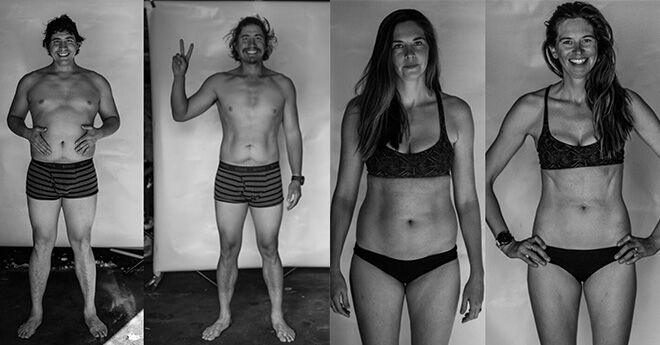 The temperature ranged from -2°C overnight to 41°C plus – Justin lost 25 kilos during the trip, Lauren shed 11kgs. "It's been the trip of a lifetime," Justin said, as the family finished their journey at Port Augusta a few days ago.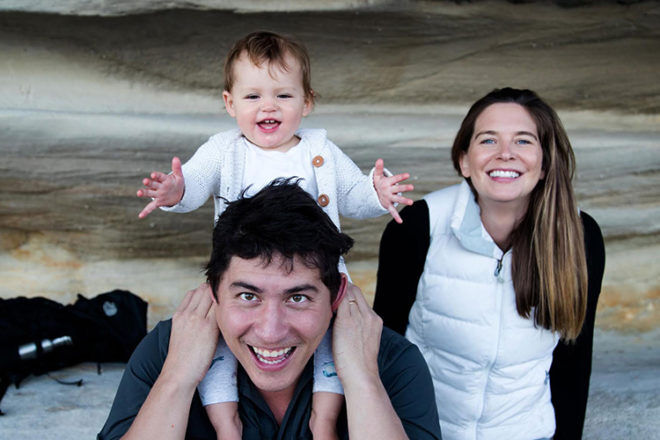 If this amazing trio has inspired your family to hit the outback, make sure you follow their adventures at The Joneses.