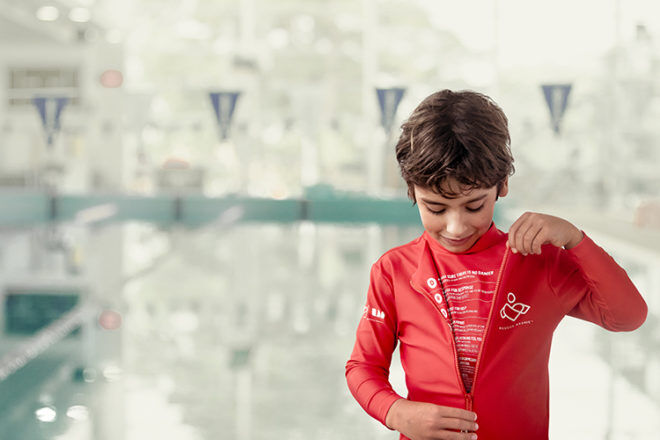 Aussie kids are water babies (we do live in a home girt by sea), and summer is our favourite time to splash in the local pool or hit the beach with our tots.
But if your little seahorse got into trouble in the water, would you know what to do? Most Australian parents admit they'd have to look up CPR instructions on their phone. That's why this new rescue rashie is not only a brilliant idea – it's a lifesaver.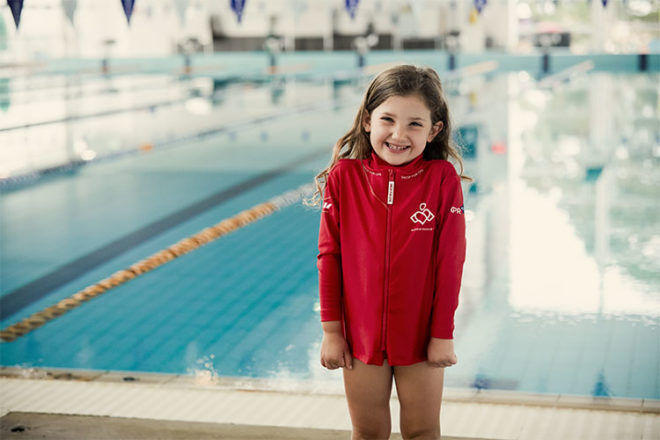 The bright red Westpac Rescue Rashie zips down to reveal CPR instructions exactly where they're needed. They're made in sizes for two to eight-year-olds, and have a sun-safe UPF 50+ rating.
Not only will these rashies help keep our kids safe, they'll also spread the water safety message. Proceeds from rashie sales will go to Take Heart Australia to fund CPR training.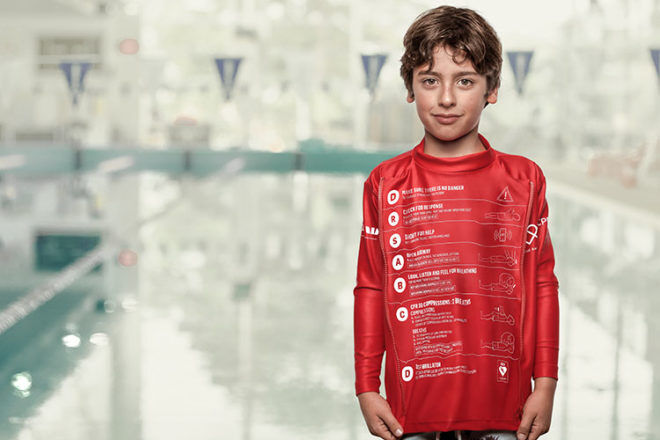 Westpac Rescue Rashies ($35) are available from the Rescue Rashie Store.
Reminder for pool owners
December 1st is National Check Your Pool Gate Day, so if you're lucky enough to have a pool in your backyard take five minutes to go out and make sure it's secure.
Toddler drownings in backyard pools is still one of the main causes of accidental deaths in little ones under five in Australia. While you're making a cuppa today, use the time that the kettle is boiling to head out and do a pool gate and fence check – don't forget to look at the latch and hinges as well.
Happy (and safe) swimming!